April showers have brought May flowers and Mother's Day here at Borsheims. Although we believe every day is a chance to celebrate the special women in our lives who helped shape us into the people we are today, the second Sunday in May lets us go all out and give them gifts made of something more.
To honor all of the moms we know and love, we've partnered with Gina Bartlett of Pearl Boulevard to provide some gifting ideas for moms, grandmothers, friends with kids and every mother in between. <3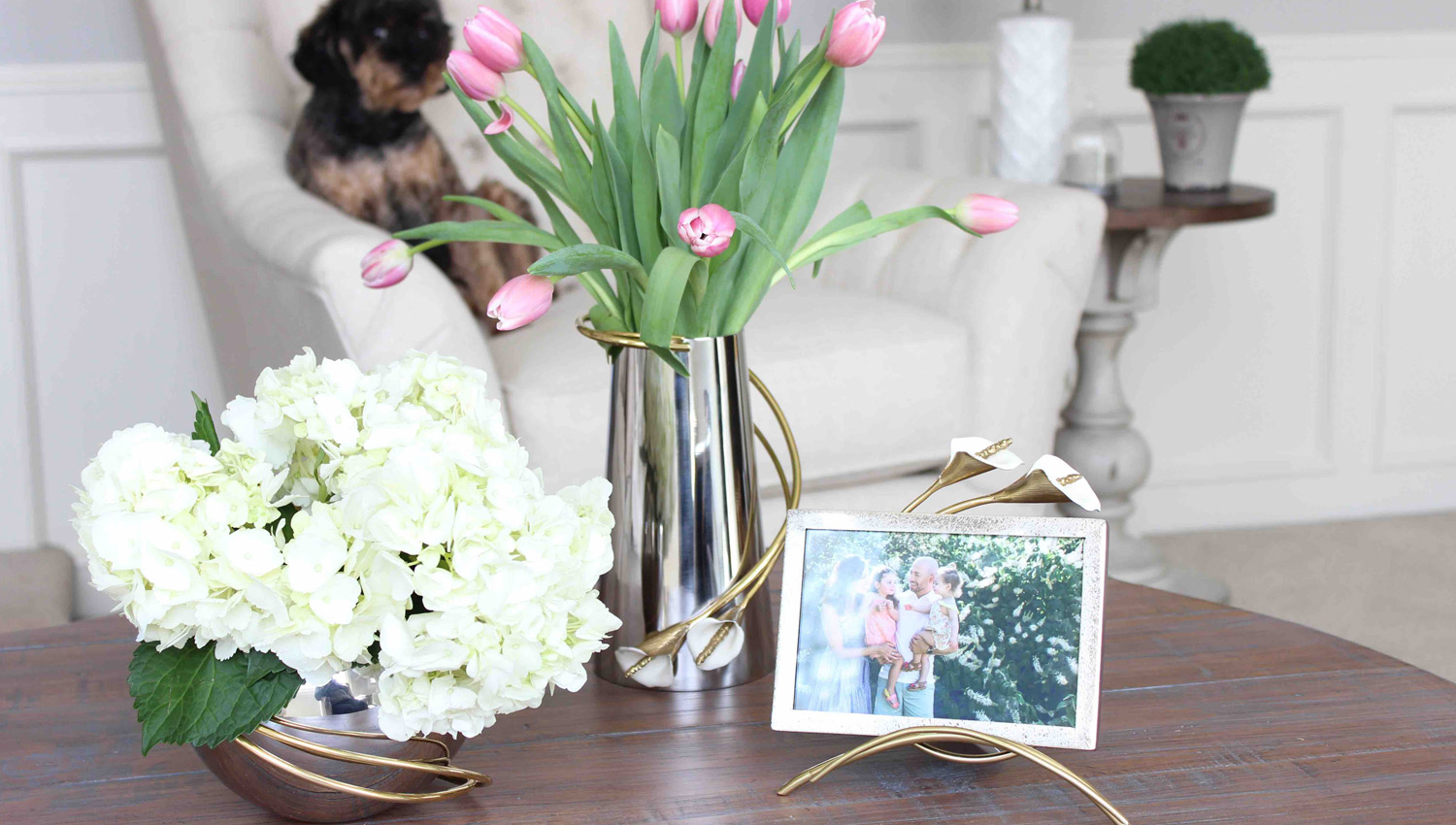 May is finally here and it's about that time to celebrate Mother's Day! If you haven't already, it's time to find a lovely little something for the mamas in your life. I've partnered with one of my very favorite and local stores, Borsheims, to bring you some unique gift ideas for all of the special moms you love! Whether you're looking for a sentimental piece of jewelry, a gorgeous vase, or the perfect picture frames to capture those sweet moments with you and your mom, Borsheims has you covered.
This Mariposa beaded statement tray is so cute and perfect for every mom. It can be used as a jewelry tray or displayed as home decor! I am absolutely in love with these beautiful mother's rings in my daughters' birthstones. It's such a sweet, subtle way to keep your little ones close to you wherever you are! The rings create an elegant and dainty look with intertwined blue topaz or peridot baguettes and diamonds. Madeline is blue topaz and Olivia is peridot. I also loved pairing the statement tray with the Mariposa frame that says "Love You to the Moon and Back." The frame would make for the sweetest gift for your friend, sister, or sister-in-law with a picture of their kid(s) in it. So sweet!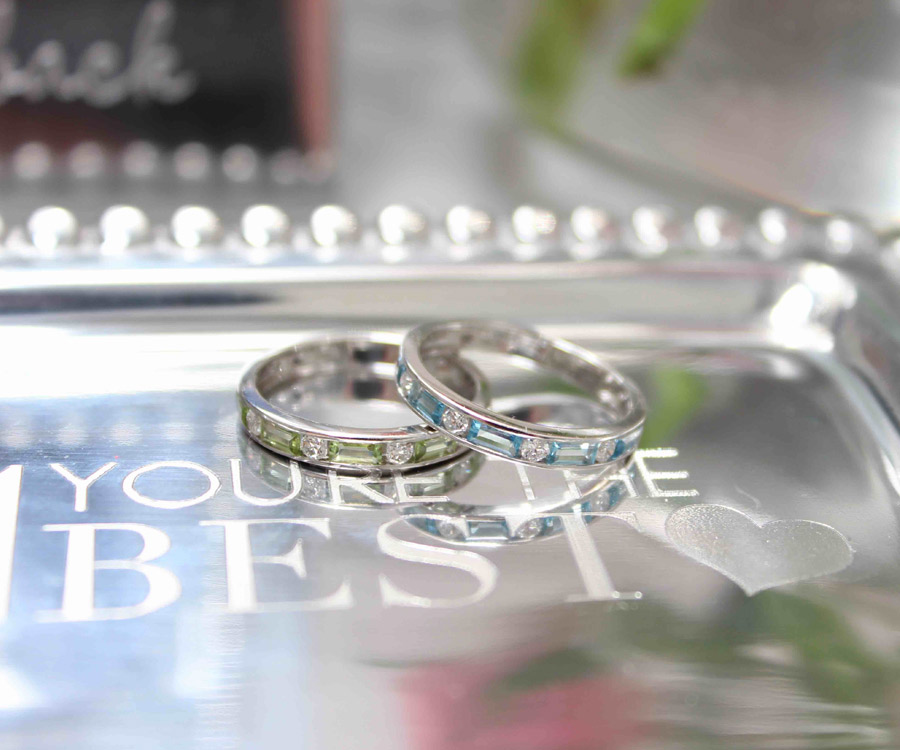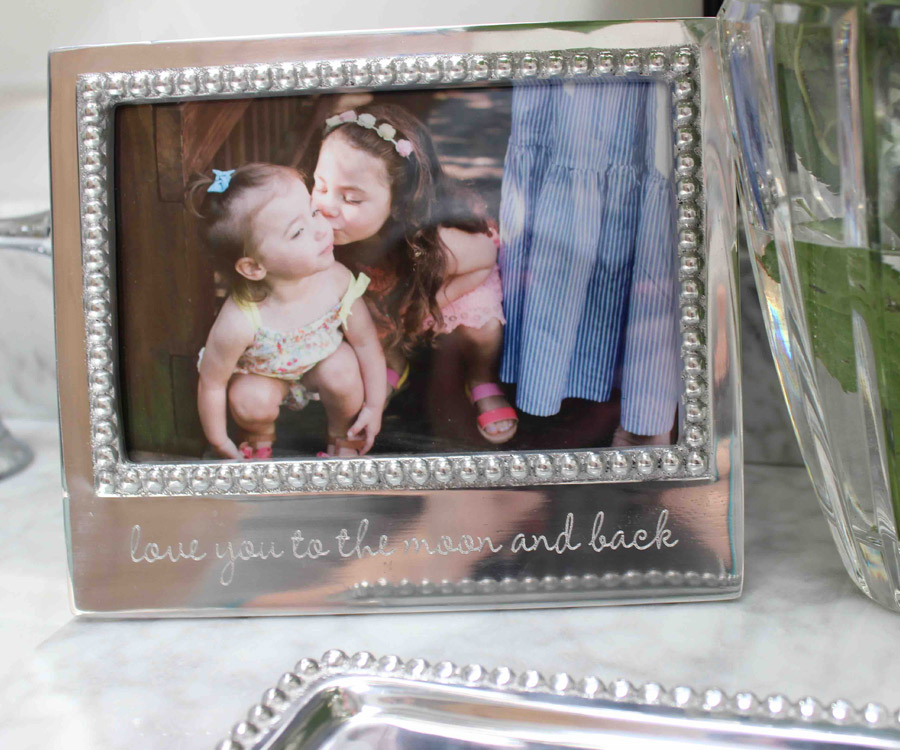 The Michael Aram Calla Lily collection is absolutely stunning and the perfect Mother's Day gift for your mom, mother-in-law, or grandmother as a sweet token of your love and appreciation. I love home pieces that are not only beautiful, but also functional. The Michael Aram Calla Lily rose bowl vase and medium vase look so pretty with the fresh flowers displayed in them. And I love the calla lily easel frame – such a special touch for your mom!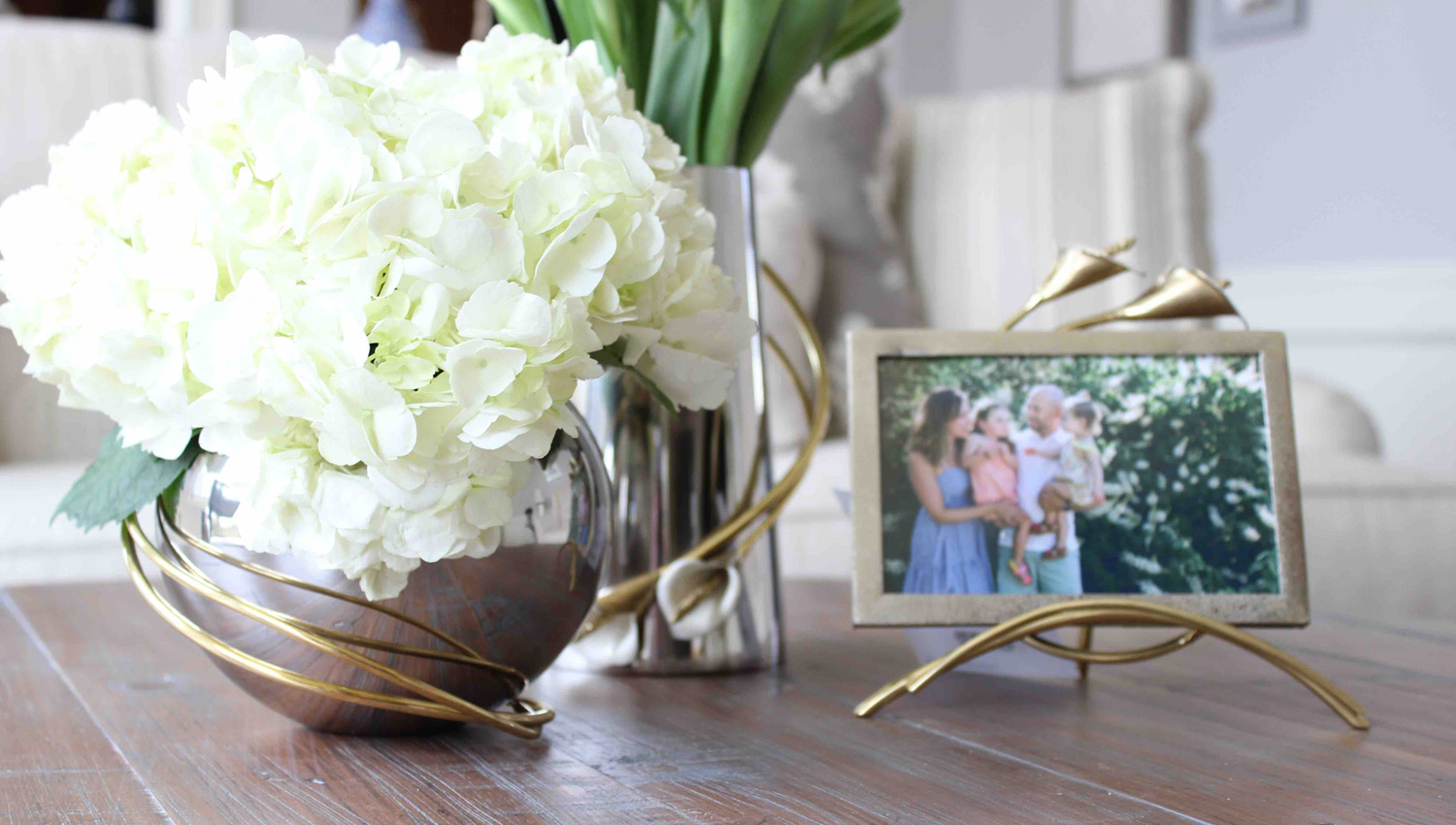 I adore this Mud Pie mommy and daddy double frame that I have displayed on a shelf in my daughter Madeline's room. I love glancing at it every time she and I make her bed each day. This frame is a wonderful gift for your mom, grandmother, sister, sister-in-law, aunts, girlfriends, etc.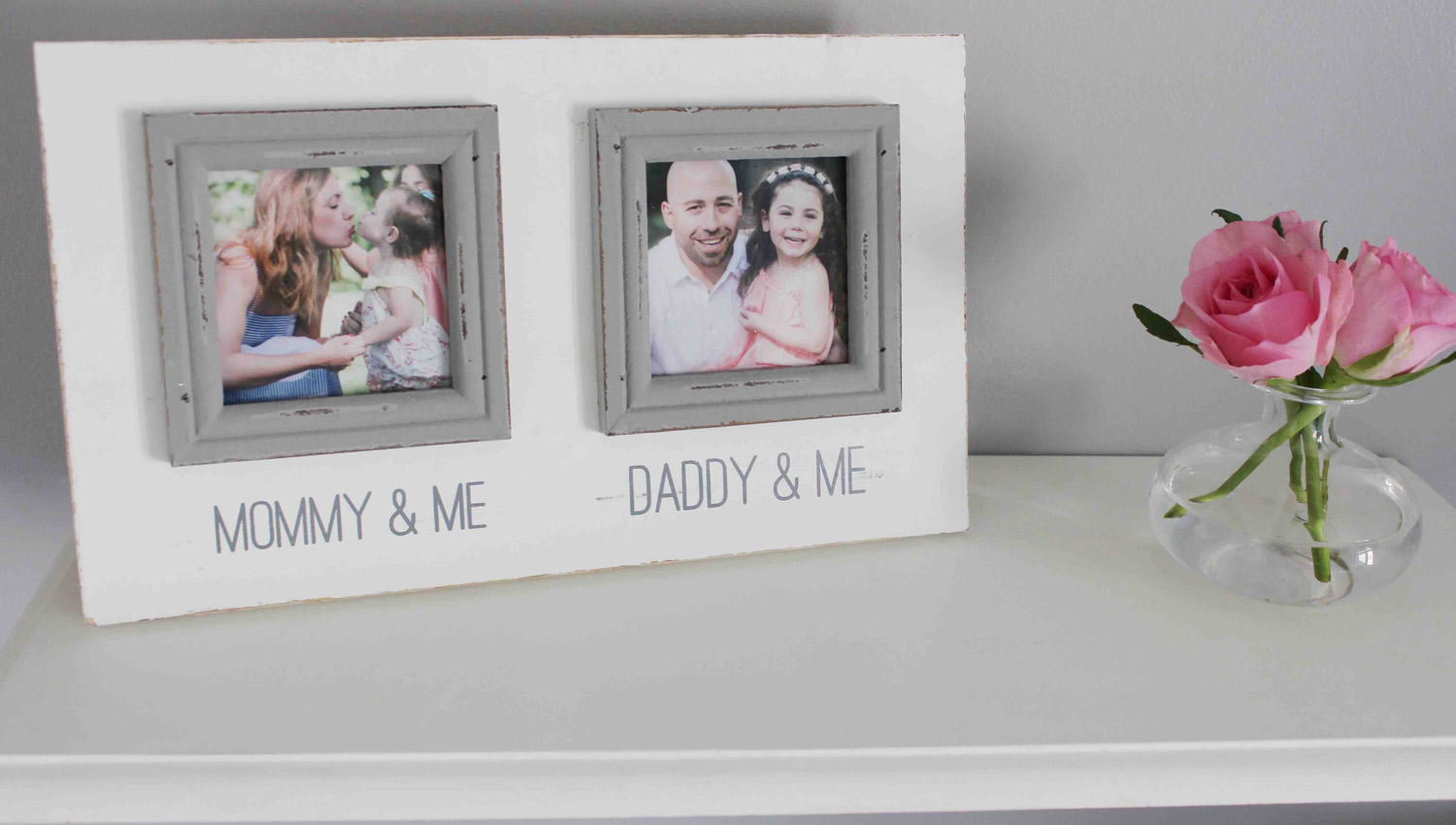 What I love about Borsheims is that they truly have a Mother's Day gift for everyone on your list! I love the Michele Deco Madison watch, which is perfect for that 'mom boss' you know in your life! I have a couple girlfriends who fit into this category and this watch is definitely for them! This watch is simply stunning – it is a stainless-steel deco design with silver-tone Roman numeral indexes and 47 diamonds on the beige sun dial. The stainless-steel bracelet is also interchangeable with different Michele straps. And a mom boss isn't a boss lady without getting her cup of joe every morning. How adorable is this Kate Spade mug that says 'This is the Life". So fun!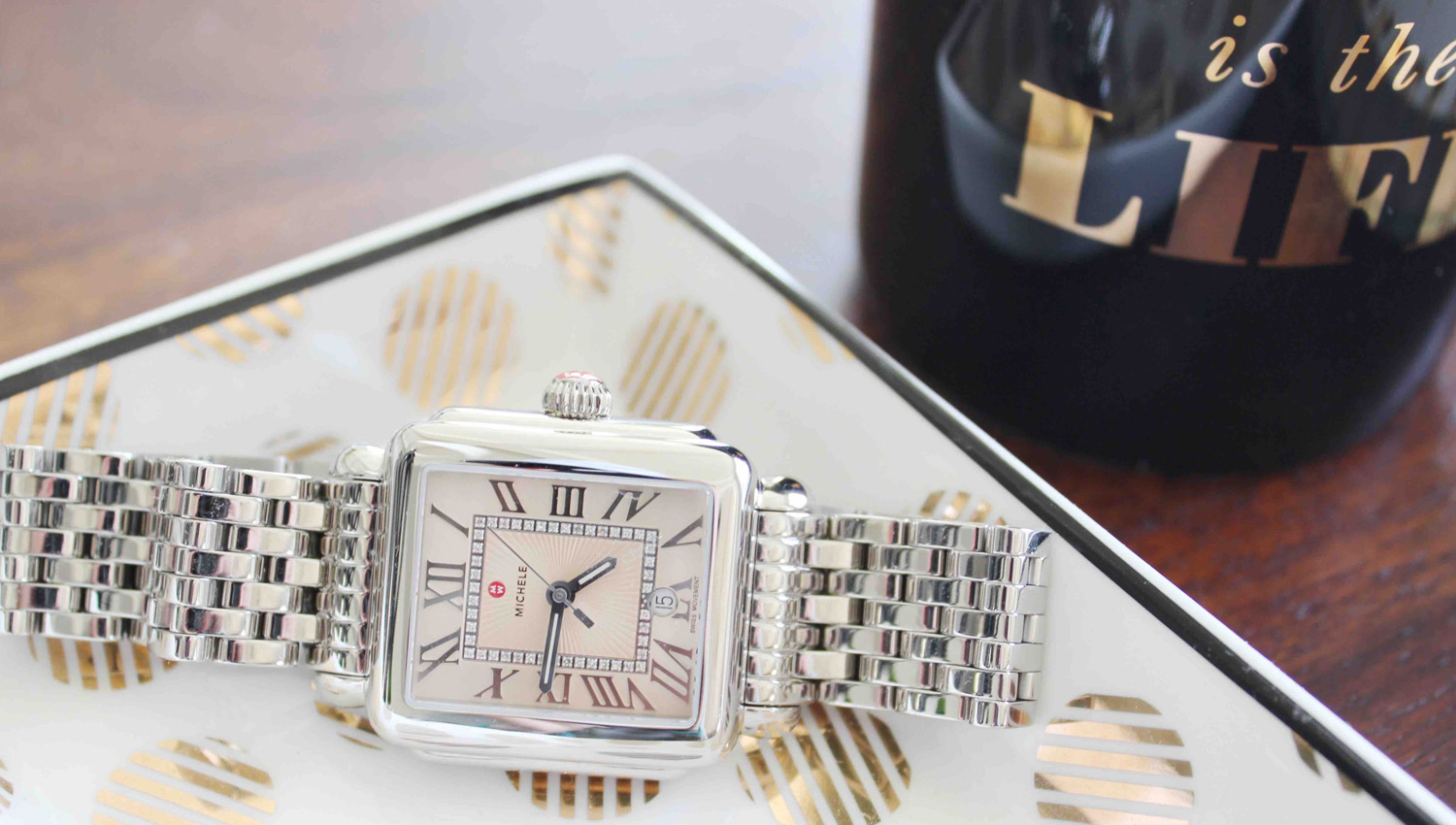 You can literally wear your loved ones close to your heart with this Monica Rich Kosann necklace that is also a locket! It is an 18K yellow gold locket embellished with a cabochon green calcite stone. This beautiful necklace is the ultimate sentimental gift for all of the loved mothers in your life. P.S. Madeline was giggling so hard she started crying! Love these sweet moments with my girls!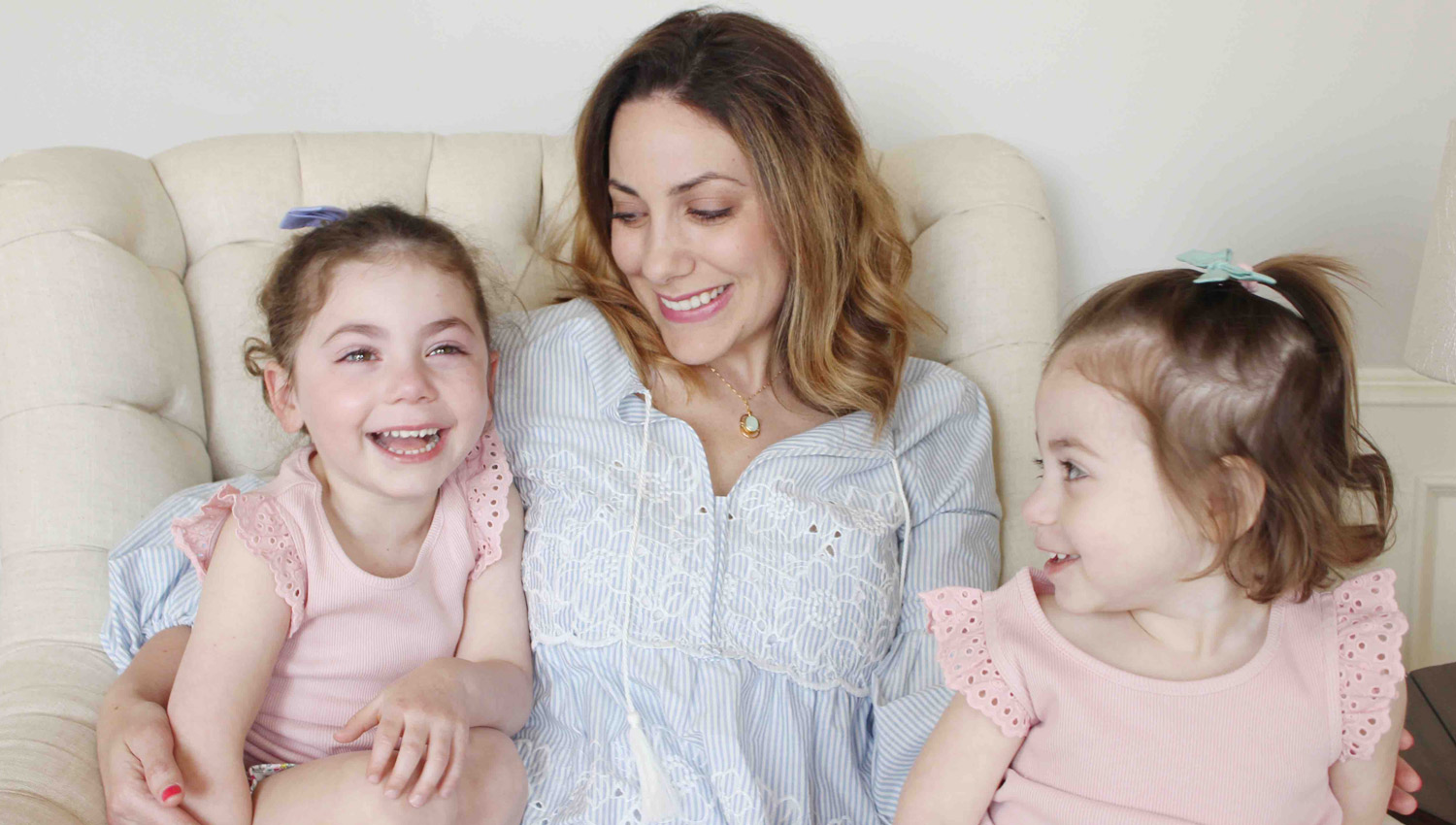 I hope you found some great ideas for all of the special mamas in your life to help celebrate Mother's Day! Thanks for stopping by Pearl Boulevard and have a great Mother's Day! Don't forget, it's Sunday, May 13th! And for more gifting inspiration check our Borsheims' Gifts for Mom.