2018 has been quite a year and the Borsheims family is so excited to ring in 2019 and celebrate new partnerships and offerings for our customers. What better way to celebrate than to collaborate with one of our newest neighbors in Regency Court, Mode de Vie. Mode de Vie (translates to "Way of Life") is a French Inspired restaurant and champagne bar that utilizes different flavors from around the world where the French had influence, i.e (the Caribbean, Vietnam, Canada, New Orleans) and is the third restaurant from the SamFam group.
More about our partners. A favorite hangout for the Borsheims staff, Mode de Vie has up to 15 different sparkling wines and champagnes by the glass at all times as well as a full bar. Their signature cocktails are carefully thought out by their bartenders and servers on staff with the help of managers/owners.
NYE is the perfect time to pay them a visit as they will have added menu specials, TWO featured cocktails (including one we snagged the recipe for) and special champagne available by the glass. Guest can feel free to dress up as their favorite Gatsby characters with best dressed winning a $50 gift card to use on their next visit! Mode de Vie will be serving until 10 pm December 31st and only has a couple spots left and reservations are strongly recommended.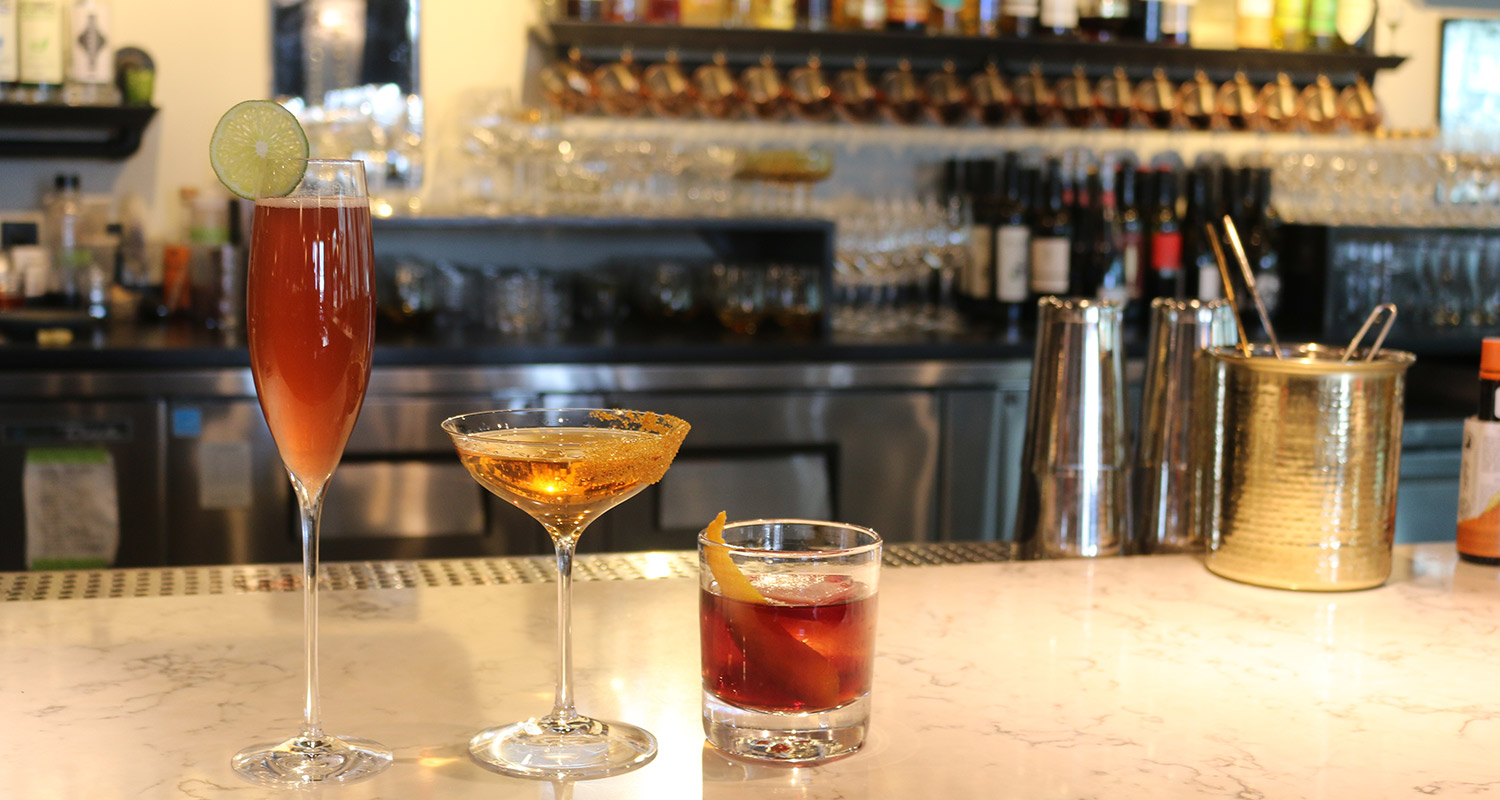 A bit about the glassware featured. Drinks at Mode de Vie are an experience. As such, the glassware is carefully selected to showcase the flavors of each cocktail and adds a sense of sophistication to the presentation.  Luckily our Gift Gallery had the perfect glassware to complement Mode de Vie's specialty libations. Each is also available for gifting, adding to a registry or updating your current bar setup. Waterford makes an amazing coupe and classic flute that really showcased the beautiful Golden Year and Montmartre; while the Ascutney Double Old Fashioned glass from Simon Pearce let the wine float and flamed orange on the Iron & Wine take center stage.
Read below for the cocktail rundown Mode de Vie gave us on two of their classic signature cocktails as well as a NYE special. Try them at home or if you're still looking for a place to ring in the new year or to grab a quick drink in 2019, stop by Mode de Vie.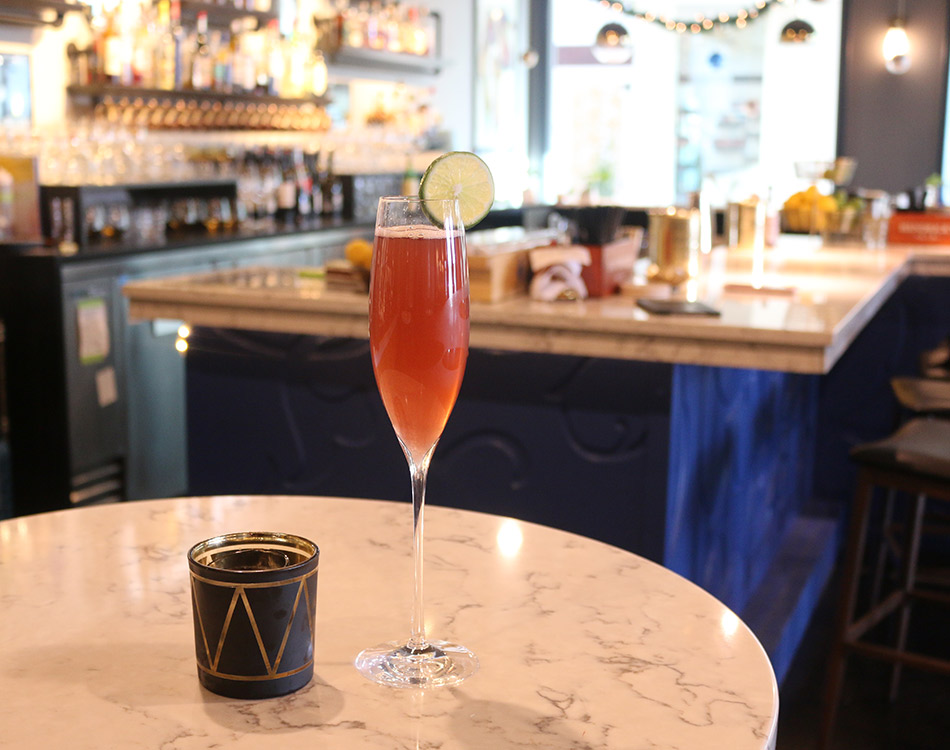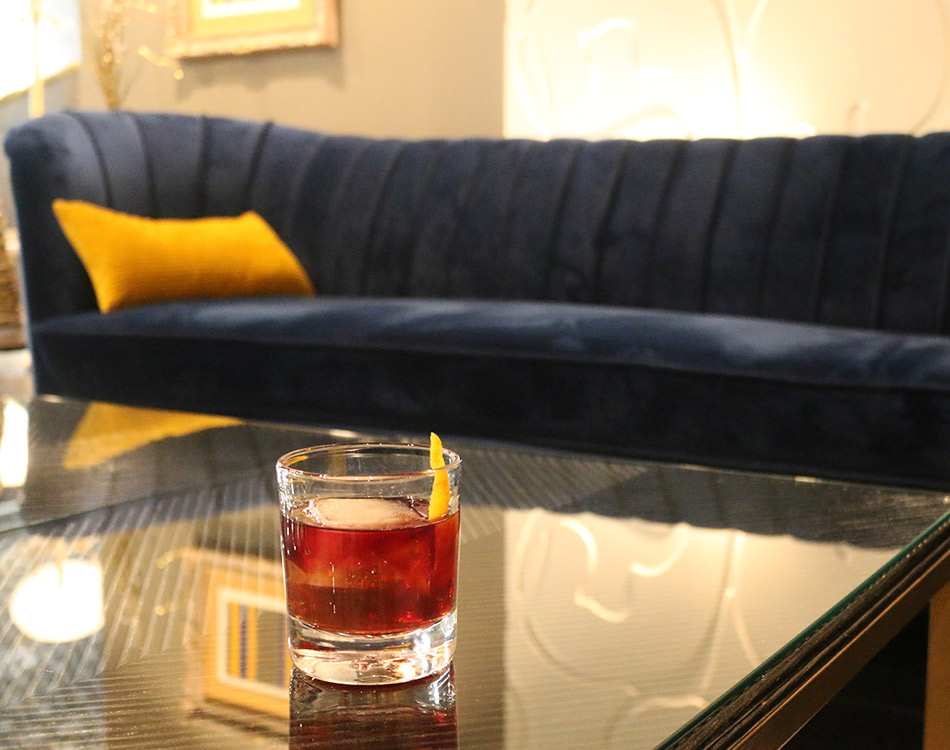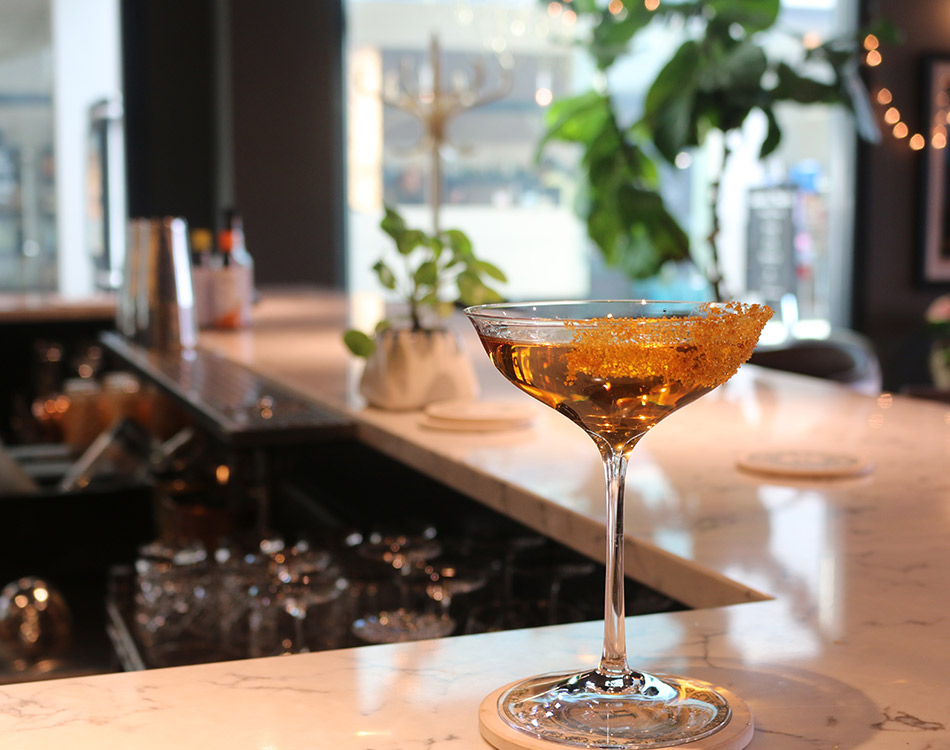 1 1/2 oz Tattersall Cranberry Vodka
1/2 oz fresh lime juice
1/4 oz Creme de Violette
Add all ingredients to shaker tin with ice and shake
Double strain into flute
Top with sparkling wine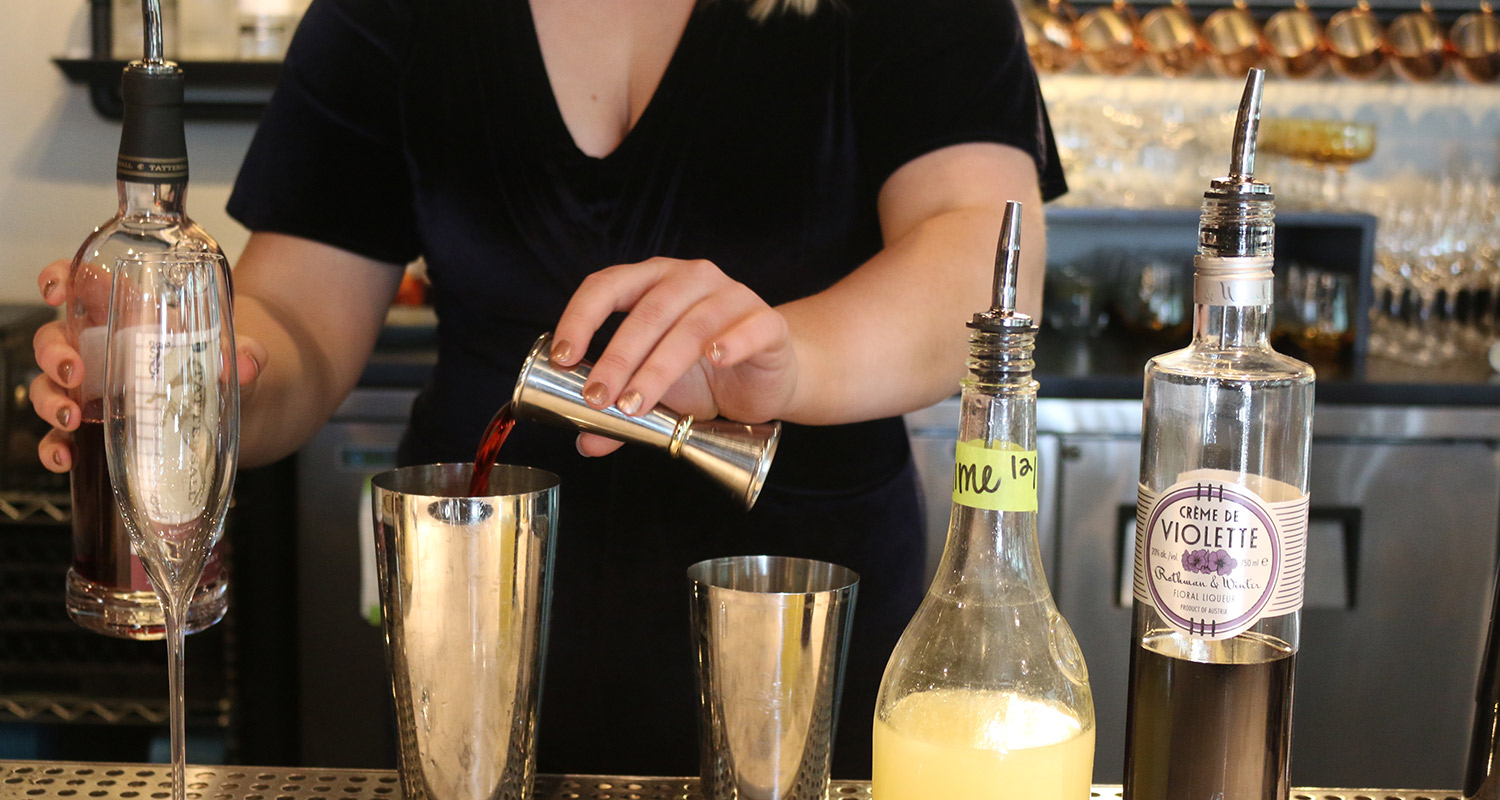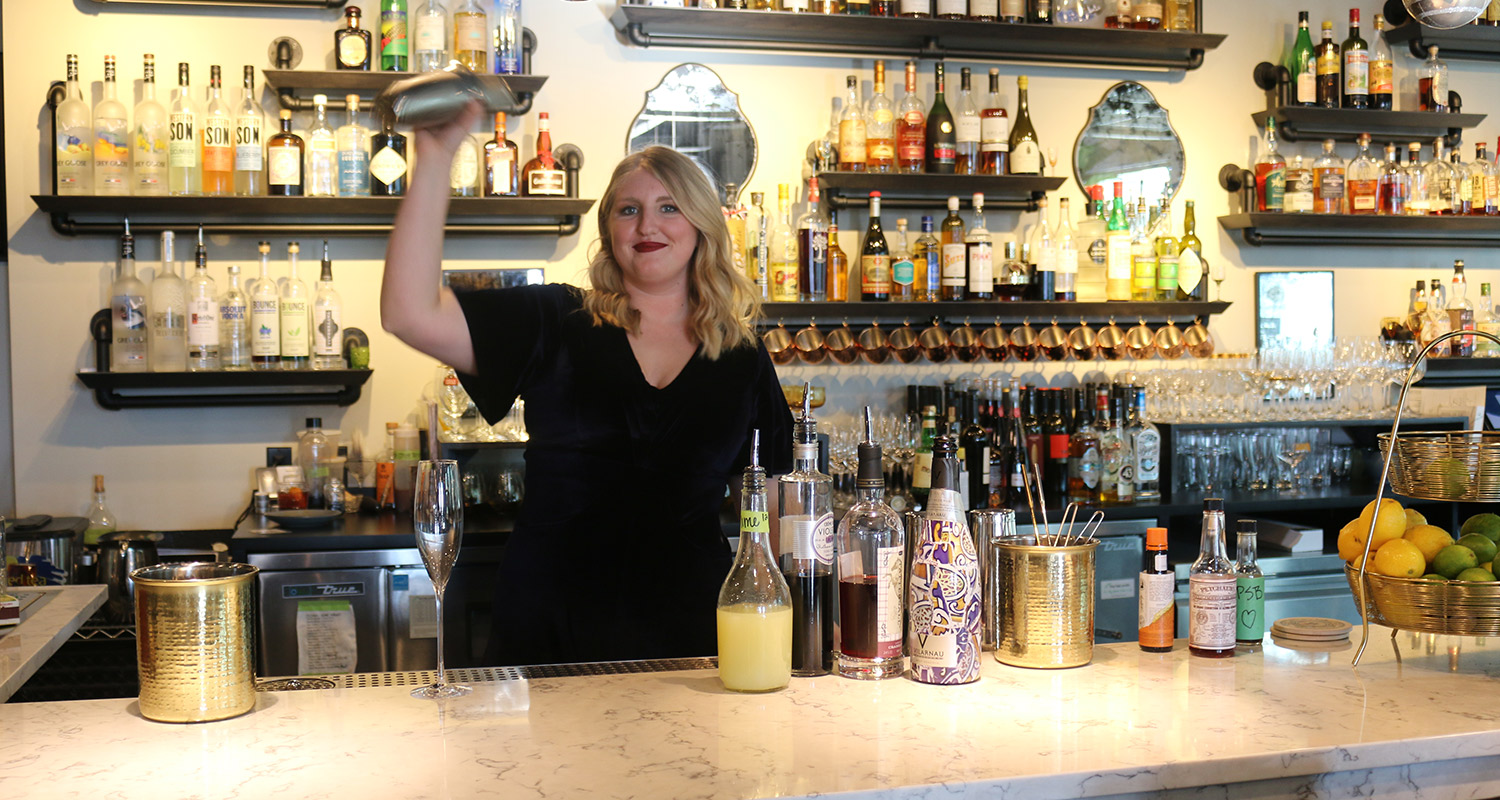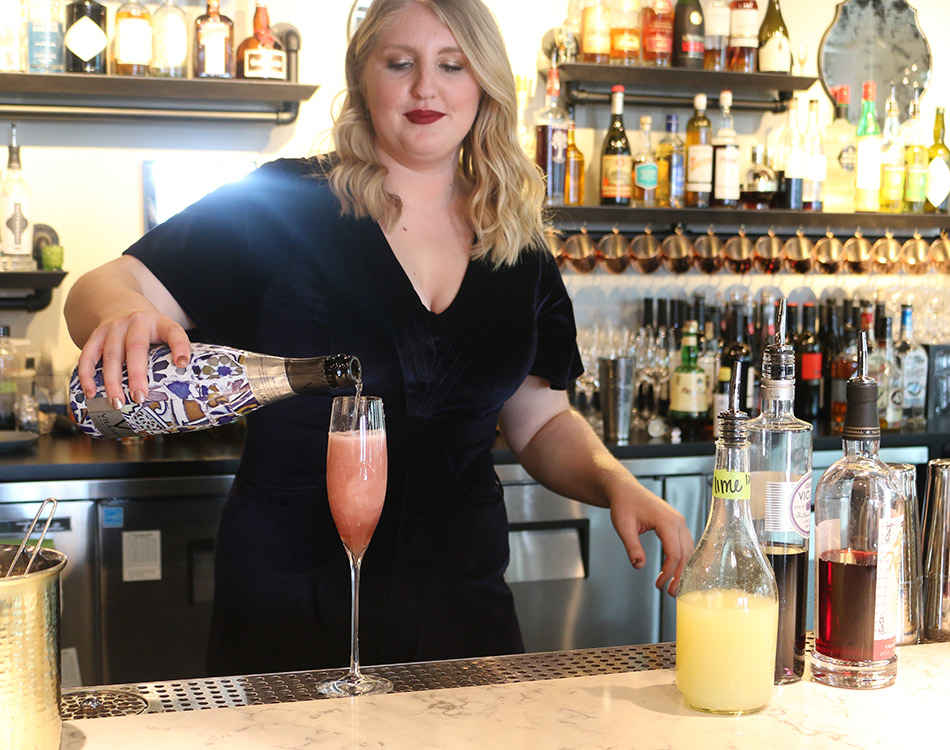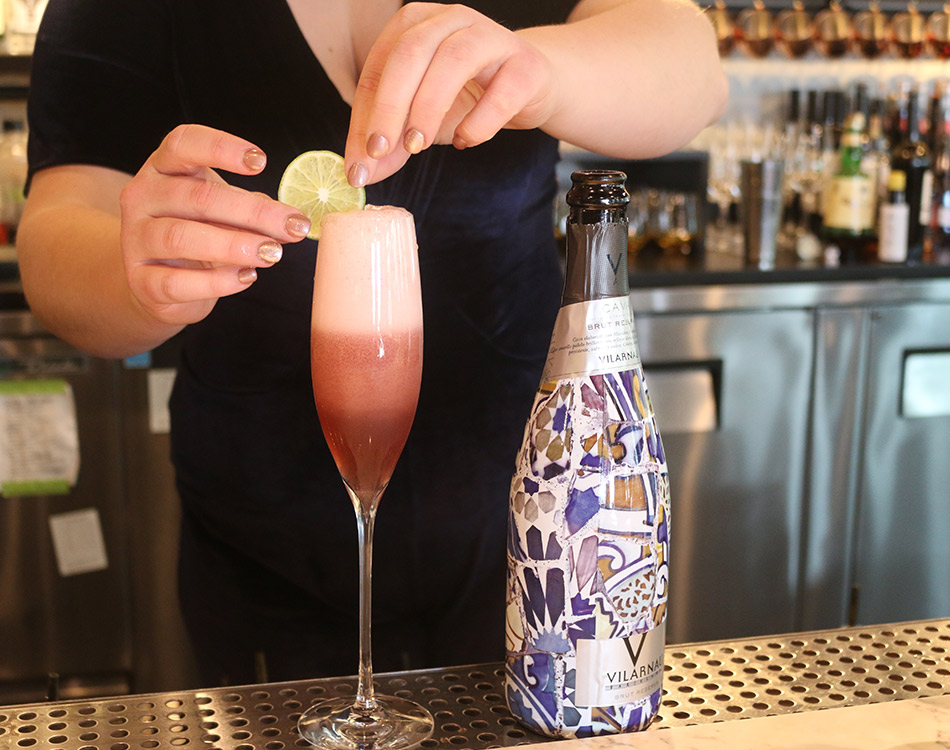 1 & 1/2 oz Rittenhouse Rye Whiskey
3/4 oz Solerno Blood Orange liquor
1/2 oz Montenegro
2 dashes Angostura bitters
Add all ingredients to glass mixer and stir
Pour into a rocks glass over a large ice cube and top with 1/2 ounce red wine (we use Cabernet Franc)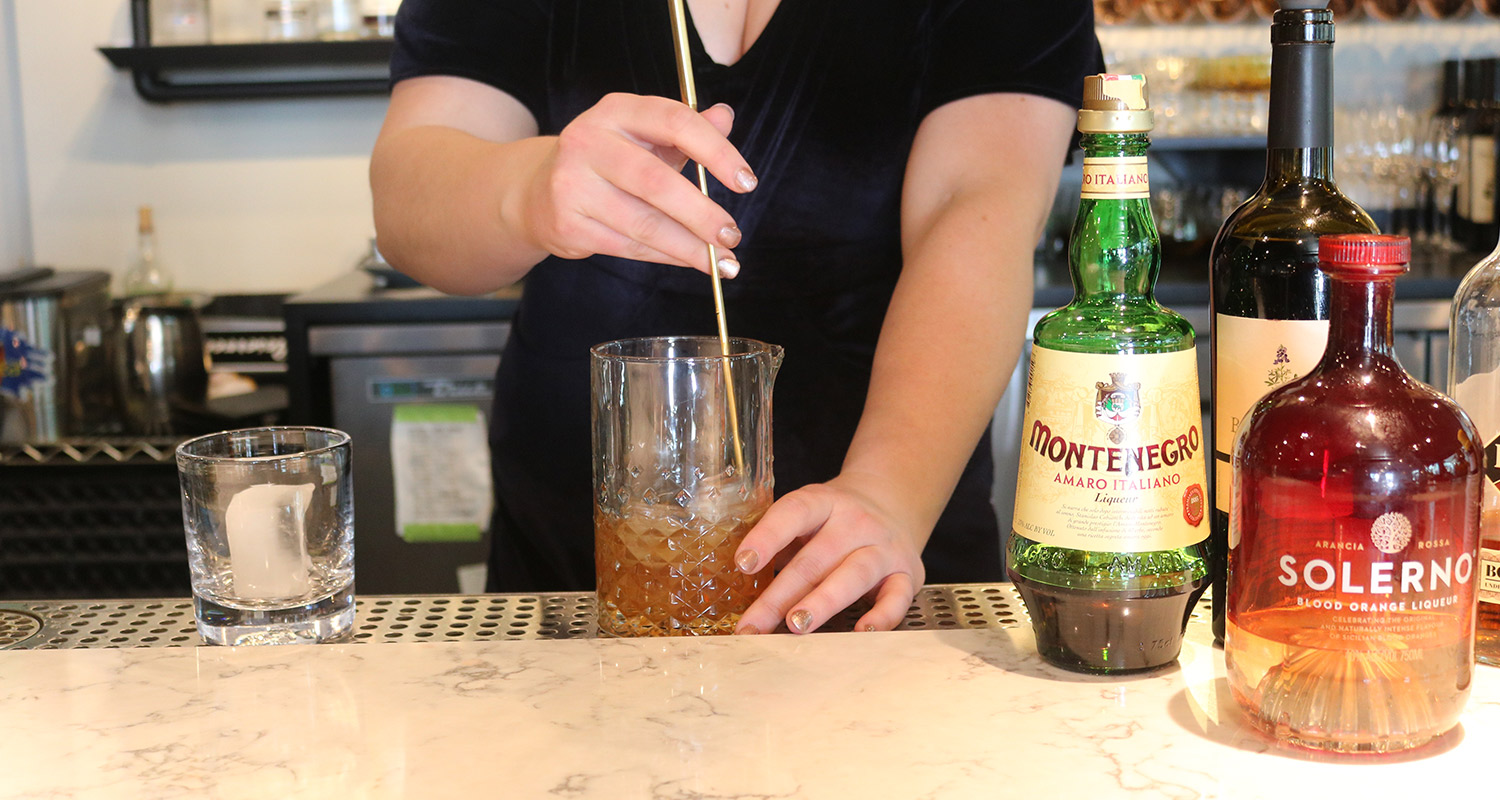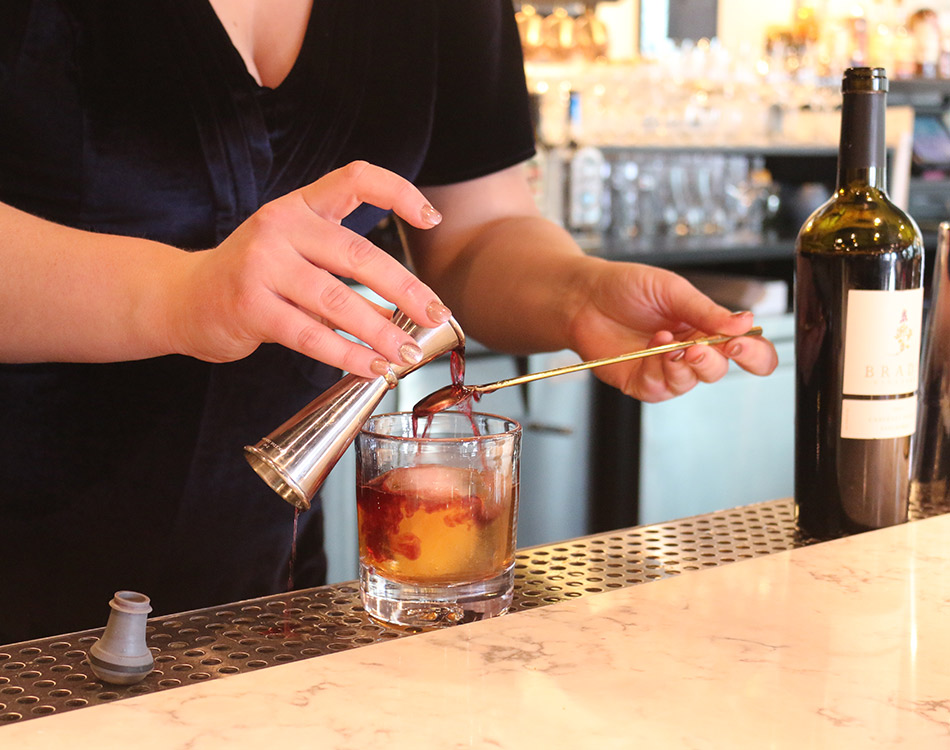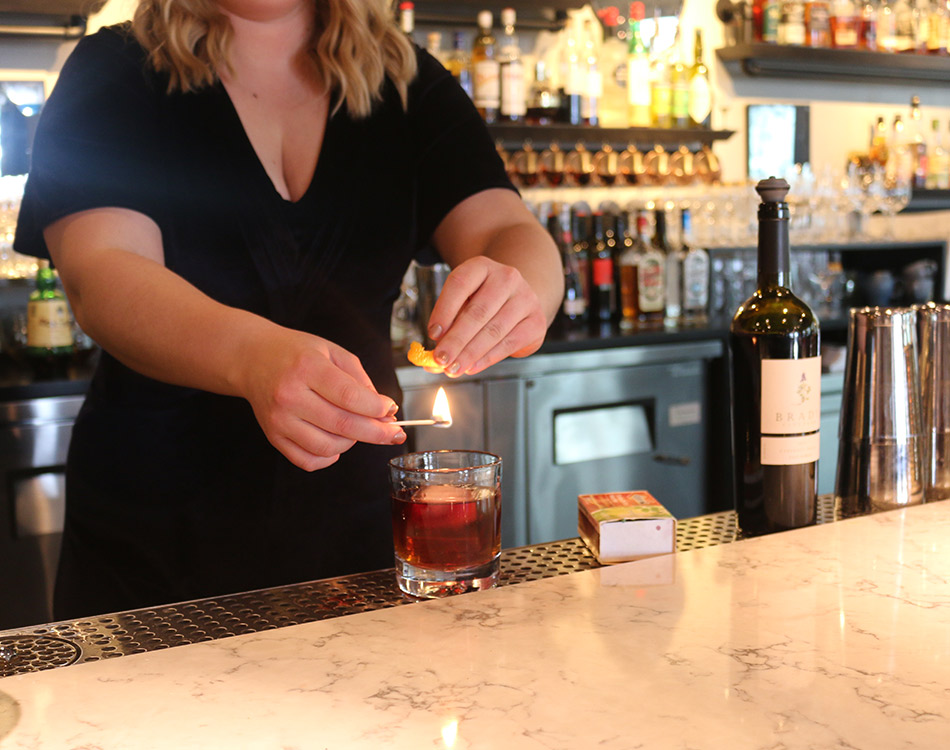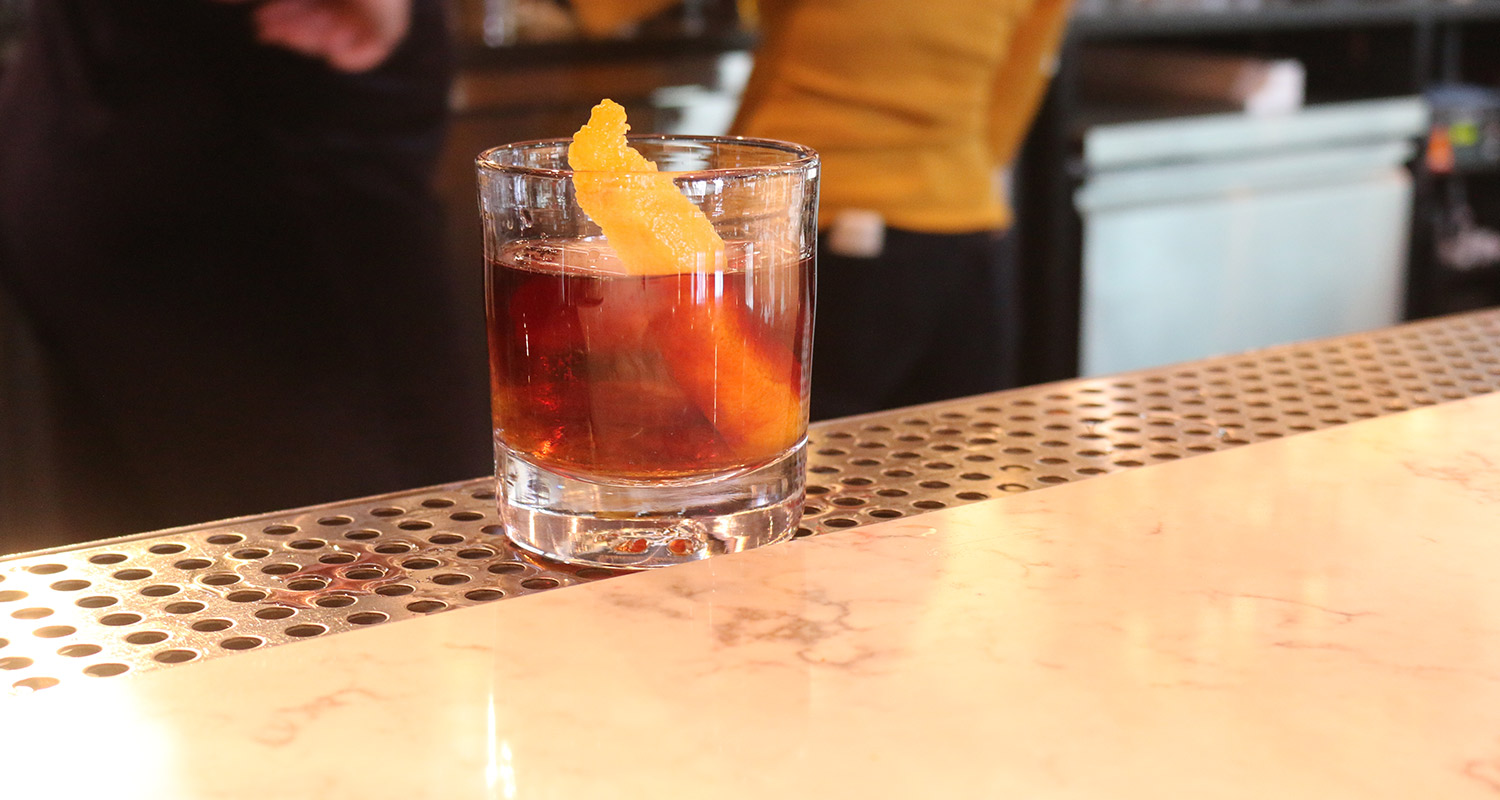 1 & 1/2 oz Bayou Silver Rum
3/4 oz Bayou Spiced Rum
1/2 oz Licor 43
1/2 oz Bittertruth Golden Falernum
2 dashes Angostura bitters
Add all ingredients into glass mixer and stir
Strain into coupe