Delicate and modern. Sexy but elegant. Sophisticated yet effortless. This is how we'd describe Zoe Chicco jewelry, the latest fine jewelry designer to join the Borsheims portfolio of luxury jewelry brands. Zoe Chicco is widely known for her chic, everyday design aesthetic and her ability to create classic jewelry that's personal yet versatile. It's the versatility of Zoe Chicco's designs that we find incredibly refreshing as her pieces are significant enough to be worn alone but delicate enough to wear layered together.
Dainty Gold Jewelry Styling Inspiration
Zoe Chicco's fashion-forward yet timeless jewelry designs have become popular with trendsetters and celebrities alike, with notable clients including Jennifer Lawrence, Charlize Theron, and Jessica Alba, to name a few. We have found ourselves gravitating to her dainty gold and diamond jewelry as the ultimate pieces for layering and stacking. Here are a few of our favorite looks, along with some styling inspiration for how to wear and pair your Zoe Chicco pieces.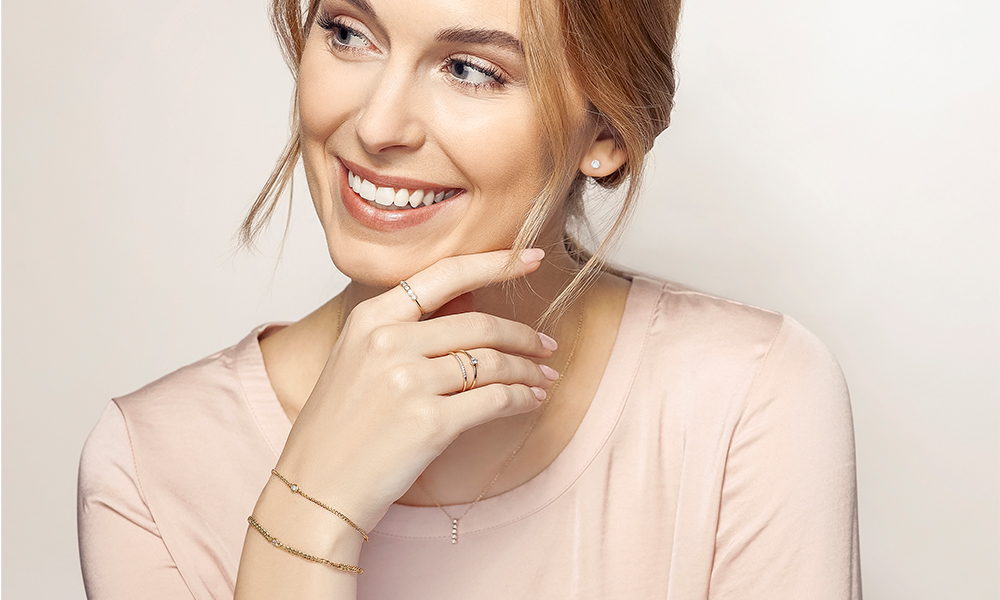 Ring Stacks + Bracelet Pairs
One of the best parts about dainty jewelry? There are endless ways to style it — stacking and layering to create endless combinations of new and unique looks.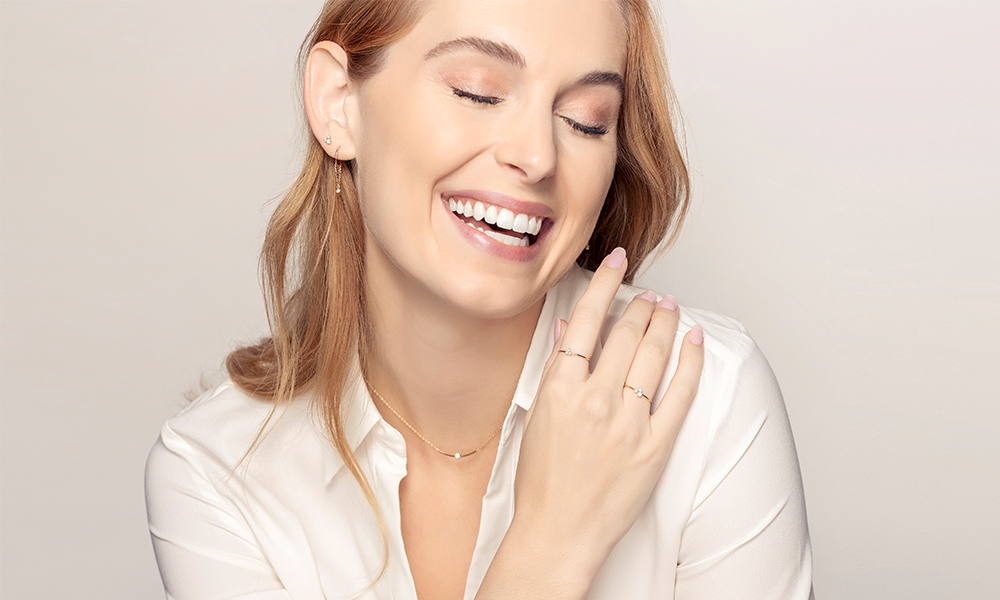 Diamond Accents
When wearing multiple jewelry pieces, you can keep your jewelry look cohesive by choosing a simple design element to carry through – in this case, it's delicate diamonds.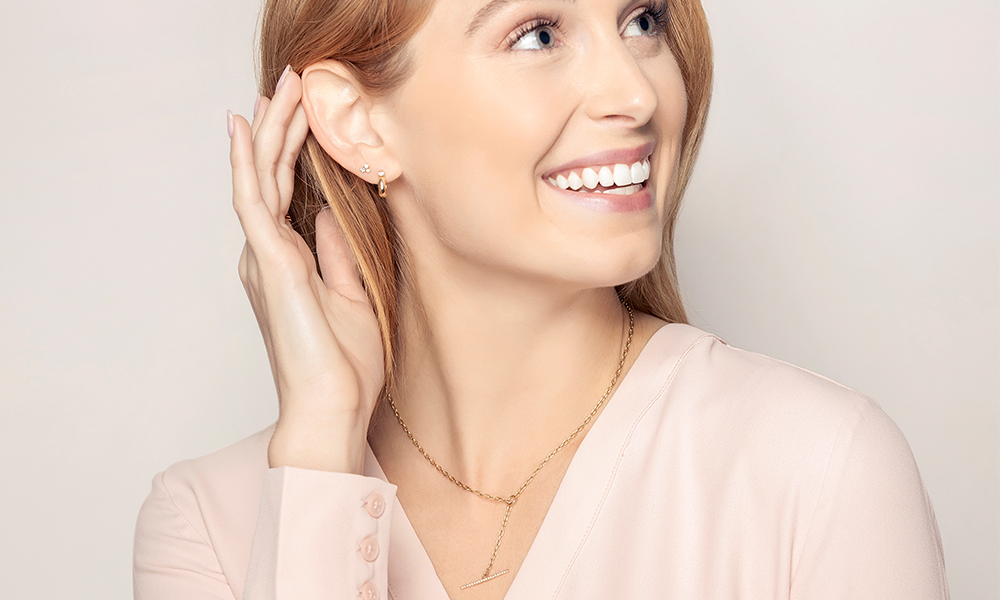 Curated Ear + Simple Neckline
Create a curated ear with a dainty yellow gold hoop and stud. Keep your neckline simple with a less is more necklace to avoid competing with your statement ear look.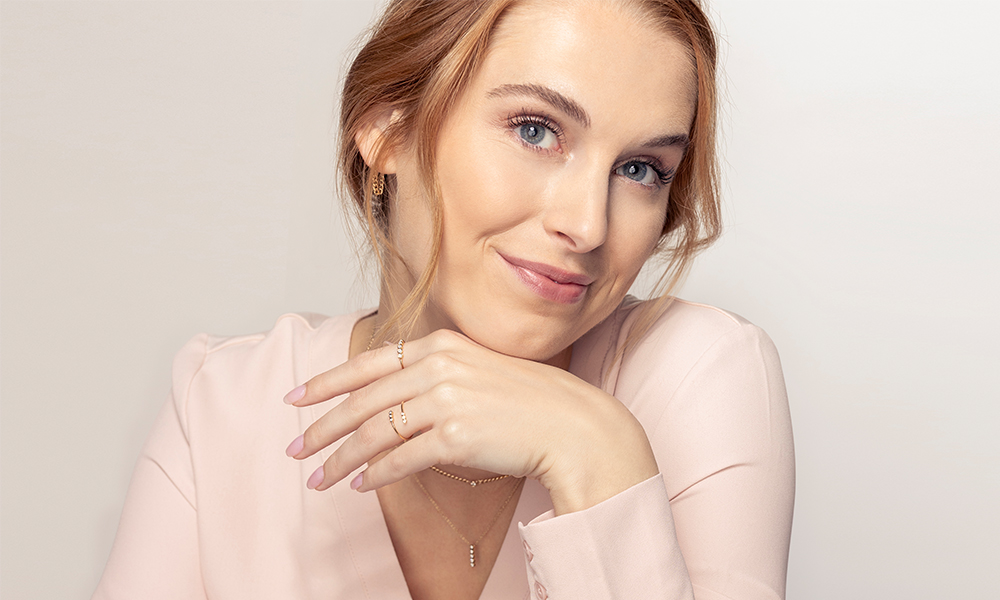 Subtle Layers
Layer a shorter choker style necklace with a longer delicate drop pendant for a look that looks effortless yet pulled together. Opt for a bypass ring to give the illusion of a pretty ring stack.
If you need help picking out the perfect piece of Zoe Chicco jewelry for yourself or someone else, one of our jewelry experts would be happy to assist you. Call 1.800.642.4438 during store hours to speak with one of our friendly and knowledgeable sales associates.