November 2018
During the month of November, receive a complimentary Rivet Pitcher with your $350 Michael Aram purchase from Borsheims.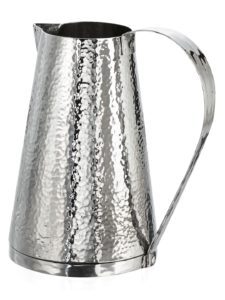 Valid in store and online. Minimum purchase excludes discounts, taxes and shipping. One per customer. Limited quantity, while supplies last.
Inspired by rich metalworking traditions, Michael Aram trays, frames, candles and home decor all infuse a sense of energy, asking us to pause and consider each detail. His collections bridge the gap between fine and decorative art, resulting in high quality decor that makes a statement while being universally appealing.