November 29th – December 2nd

Give a gift that gives back. When you shop at Borsheims November 29th through December 2nd, you'll be helping support HETRA, Heartland Equine Therapeutic Riding Academy. Through equine assisted activities, HETRA improves the lives of local children and adults with special needs such as cerebral palsy, spina bifida, muscular distrophy, cystic fibrosis, brain tumors, head or spinal cord injuries, visual impairment, autism, development delays and stroke. Visit hetra.org for more information about HETRA.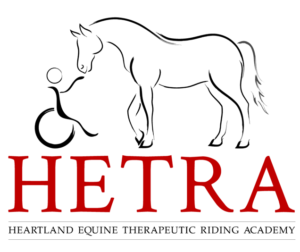 GIVING TREE – Donate $10 and select a box from our Giving Tree. Each box contains a gift and Borsheims will donate all proceeds to HETRA.
DESIGNER TRUNK SHOWS – shop trunk shows from some of our top designers:
Alex Woo
Gurhan
Graymoor Lane
Julez Bryant
Marco Bicego
Mattia Cielo
Monica Rich Kosann
Pesavento
PeJay Creations
Peter Storm
Phillips House
Precision Set
Robin Haley
MARIPOSA ENGRAVING STATION – create a personalized keepsake or gift with complimentary engraving on select Mariposa items, November 30th and December 1st.
DONATE – Borsheims will donate a percentage of store sales from the 4-day event to HETRA.