Longtime Borsheims Sales Associate, Gary Fox, retired this month after 34 years of service. Gary started at Borsheims in November 1987 as a Jewelry Sales Associate and quickly became a top salesperson for the business. In January 2007, he moved into a sales role in the Borsheims Luxury Salon, serving our luxury clientele. Customers highly regarded Gary for his unparalleled knowledge of diamonds and jewelry. His reputation allowed him to build up a robust and loyal client base across Nebraska and throughout the United States.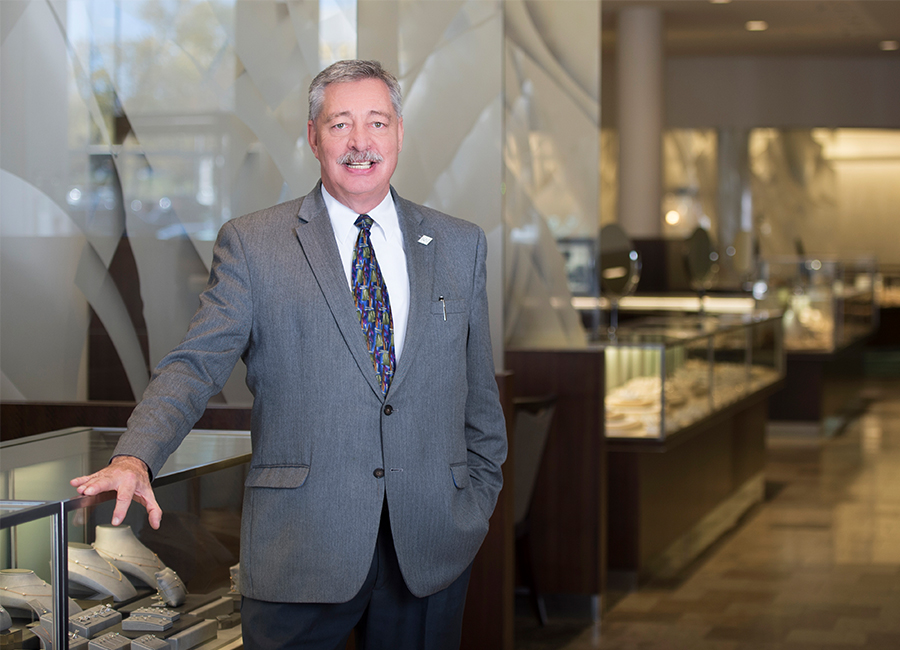 Gary holds a Bachelor's degree in Business Administration from the University of Nebraska and is a Certified Gemologist Appraiser through the American Gem Society and a GIA Graduate Gemologist. He was one of the first Certified Gemologist Appraisers in the AGS and in the state of Nebraska. In addition, Gary was a 2000 National Merit Scoutmaster of the Year and the youngest member of the Bicentennial Committee of Douglas County.
Upon retirement, Gary plans to relocate to Colorado with his wife to be near their children and grandchildren. An avid outdoorsman, Gary hopes to spend his free time fishing, hiking and traveling.
Borsheims sends its heartfelt congratulations and best wishes to Gary on his retirement. We consider ourselves lucky to count him as part of the Borsheims family and appreciate all that he has contributed to our business over the years.