At Borsheims, we believe that our engagement rings and wedding bands are so much more than a moment. It's a symbol that tells the story of your life, the methods of its makers and the heritage that brings it all together. To shine a light on these stories, Borsheims celebrates our makers and introduces customers new and old to their world and the people behind the brand. One such maker is Kirk Kara.
Forever captivating since 1890, the Kirk Kara brand has specialized in intricate, vintage design – creating rings that are distinctive works of art. Their collection of engagement rings and wedding bands exude timeless romance with a touch of modern styling. Each piece is handcrafted, resulting in an individual design that is truly one-of-a kind.
A family company from the beginning, Kirk Kara works alongside his wife (Lucy) and daughters (Angela and Grace) to continually design and craft engagement rings and wedding bands that have won countless honors, including the Jewelers Choice Award for ten years straight. Kirk Kara tell us about his family-owned company, what inspires him and more in this exclusive interview during our Semi-Annual YES! event.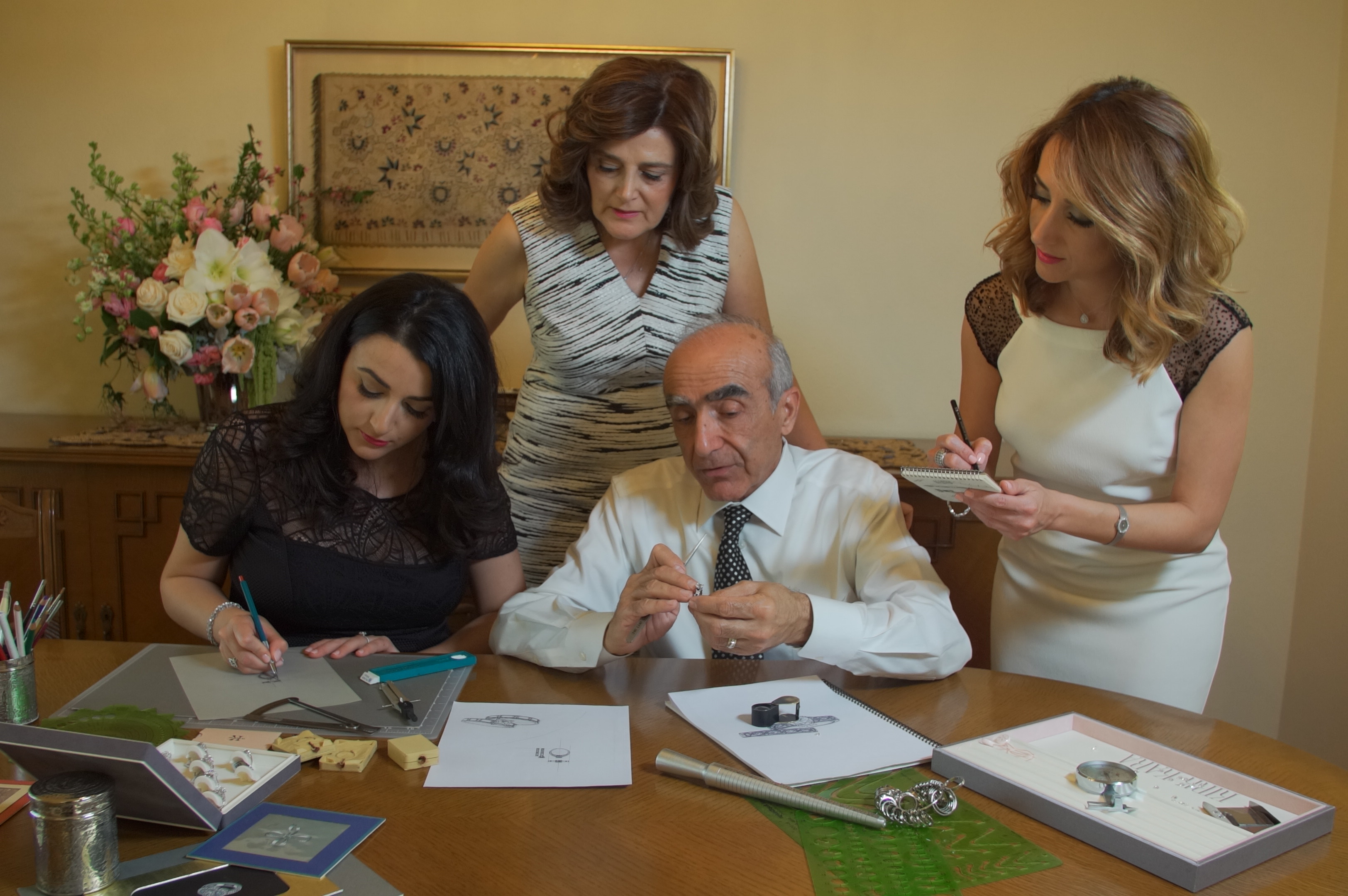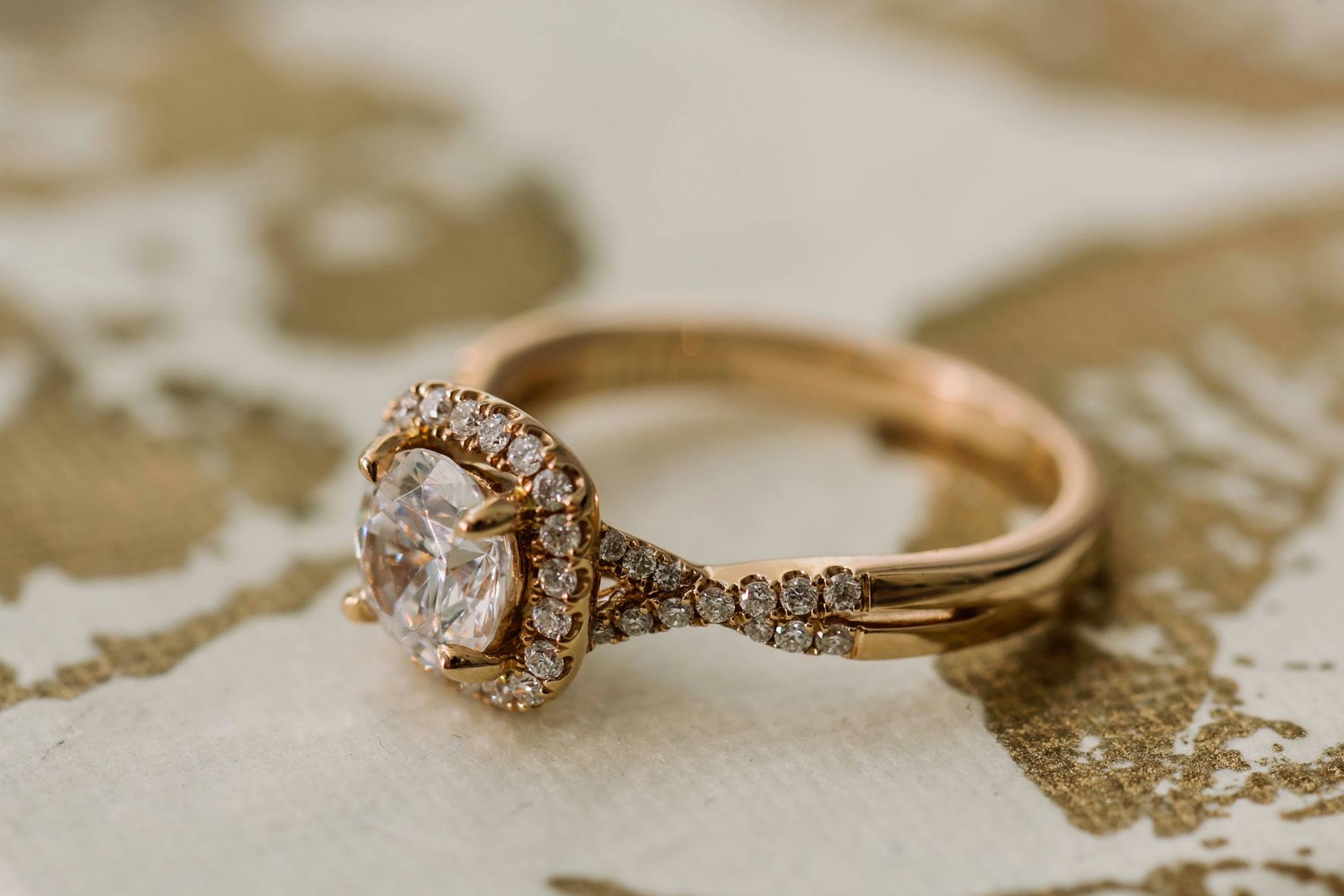 Tell us a little about the Kirk Kara brand and how it came to be.
In 1890, my grandfather started to design hand engraved jewelry. After his passing, my father continued the business in Lebanon where he began to infuse a European style into each piece. I eventually got trained to design jewelry and the company passed on to me where we continued on through the civil war. In 1983, I immigrated to the United States for a new beginning for both my family and the business.
About ten years ago the next generation joined the company when both my daughters got involved and now Kirk Kara is a family of jewelers for four generations in over 100 jewelry stores nationwide. We are especially proud to be in a jewelry store like Borsheims.
Family is so ingrained in the Kirk Kara brand. What is it like working so closely with your daughters and wife?
My daughters are the blood of the brand and energize me to work harder. They run most of the business but I still design and travel to shows. Without a partner, you cannot accomplish anything great. I am fortunate that my wife has been with me over the years. She is my backbone and partner.
Your collections are inspired by the past but not replicas. Is it difficult to come up with new variations on an "old theme" at this point in your career?
I was born into a family of jewelers so I started out with passion and a little bit of talent. After college and training, I got right into design. As I grew in my career, I created more pieces for the customer and catered to their needs and wants. This combination makes it easier to design my collections as jewelry is in my blood. Perhaps before I was born I was a jeweler.
One of your guiding design principles is creating pieces that are unique so that no two rings are exactly alike. What does that process look like in your studio?
Our designs are very detailed and there's something to see from every angle. It is forever captivating and different than any other ring or design on the market. Each ring is for a truly special woman. I train all of the engravers and they then make our product. It is a team effort and each one receives the training they need to become master jewelers.
What's your favorite piece from your most recent collection?
That is difficult as they are all my "babies." If I had to pick one it would be the Lori Collection. It was something different for me when I designed it. It is dedicated to our ancestors in Armenia. I visited my home country with my daughter Grace and we experienced all of the lush and rich lands. She encouraged me to design the collection when we got back to honor our ancestors.  It's a favorite because it has a purpose. You must cherish your soul and other things come secondary.
If you didn't design jewelry what would you be doing?
From day one I've loved to build things. If I didn't do this (design jewelry) I would be building. Something out of the house, maybe even actual buildings. Anything you build gives you satisfaction because you are giving something to your community. That is the meaning of life, to give something back.
Who are some other jewelers you admire or enjoy?
I admire all jewelers who design original pieces. Particularly Bvlgari as each of their pieces are completely different and unique.
Finally what one word sums up Kirk Kara, the brand and the philosophy?
Captivating. If it doesn't captivate you then it isn't an original. You want to captivate people; with your charm, with your actions, with anything. That is what each piece I design must do.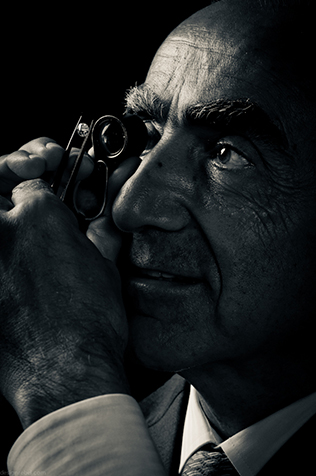 With a heritage for quality and service similar to Borsheims', Kirk Kara infuses vintage craftsmanship into modern designs seamlessly. For every bride, Kirk Kara has a ring that will captivate their heart.