Growing up, there was no better feeling than creating a work of art to present to your mom for Mother's Day. No matter the medium, the personal touch was sure to put a smile on her face. Monica Rich Kosann and Borsheims want to help recreate that feeling with a little bit of added glam this week.
For anyone looking to upgrade their homemade Mother's Day art project, we've partnered with Lydia of Chic and Modish to tell you all about our upcoming Messages for Mom event and how to create the perfect personalized gift. <3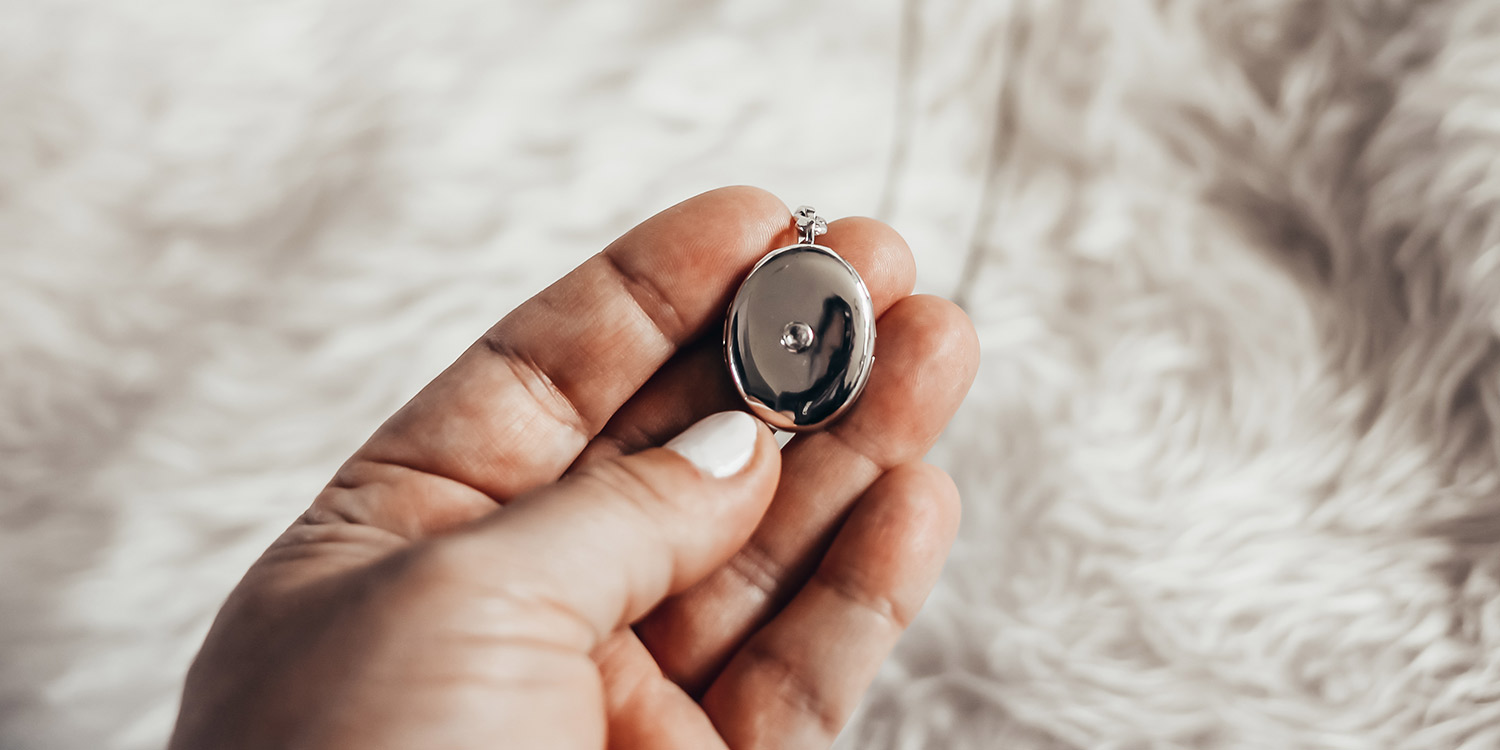 From Chic and Modish
I love Mother's Day because it's not just about the moms, but all the great women in our lives that have strengthened and shaped us into who we are today. On this day we celebrate our mother's, grandmothers, sisters, aunts, cousins, neighbors and friends who have influenced us over the years.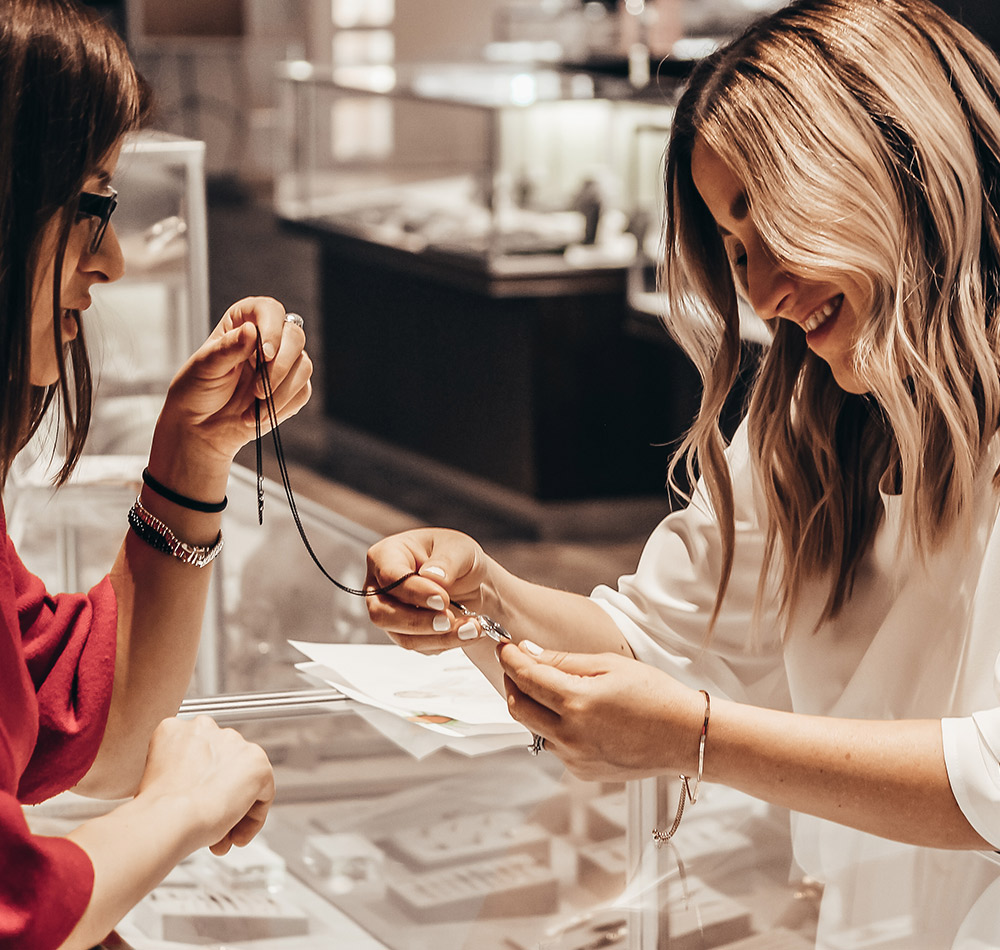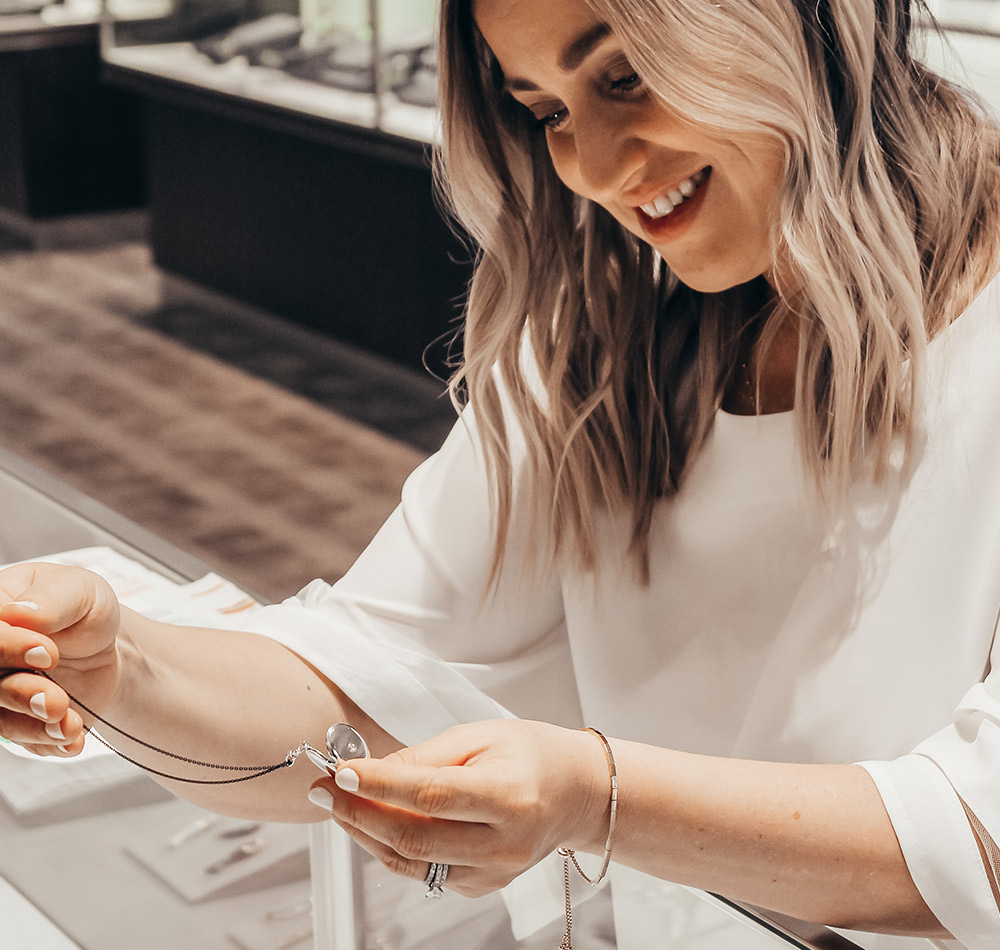 Today I want to share a very special Mother's Day gift that I absolutely love and will keep close to my heart for many years to come. This Monica Rich Kosann locket is a gift that any mom will cherish. There are so many gorgeous options to choose from and the quality is absolutely impeccable. All of her pieces are either 18-karat gold or sterling silver and her pieces are both contemporary and timeless. You can customize the lockets using photos saved on your phone or computer or you can simply take a picture of a photo. I decided to use a photo of all three of my boys as well as a drawing my son made me when I was in the hospital having our baby. It was so easy to create.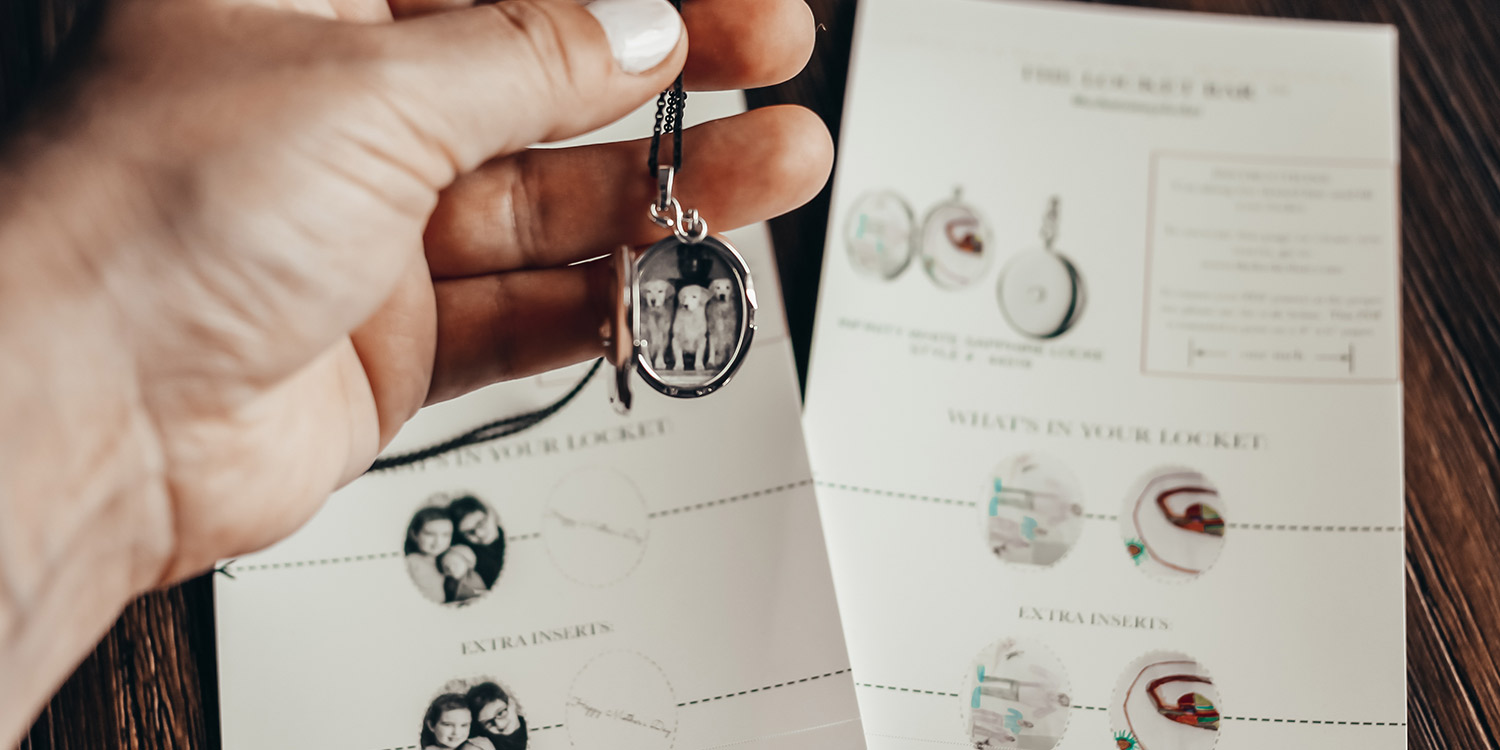 To make the process even easier Borsheims is hosting a Messages for Mom event May 9th through the 11th to help you create the perfect customized Monica Rich Kosann locket for Mother's Day. I got a sneak preview of the process in-store and will walk you through the steps to create your very own below.
Step 1: Decide what images you want in your locket.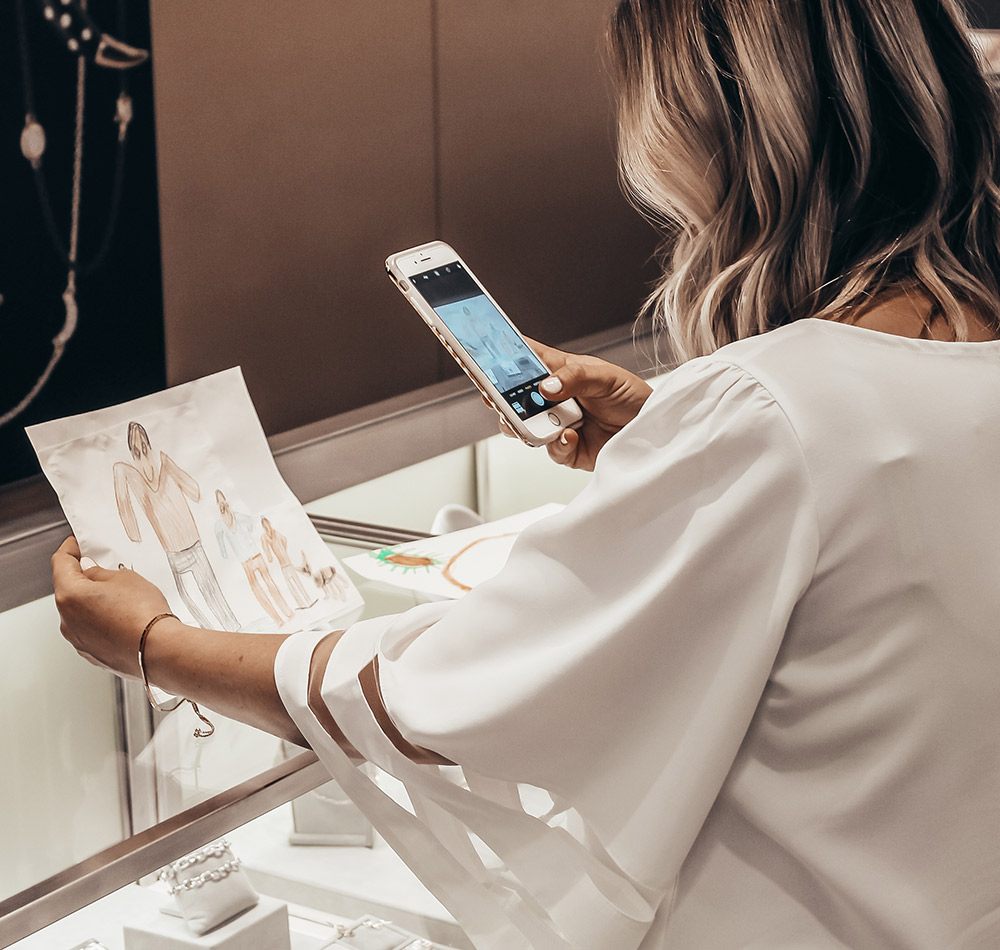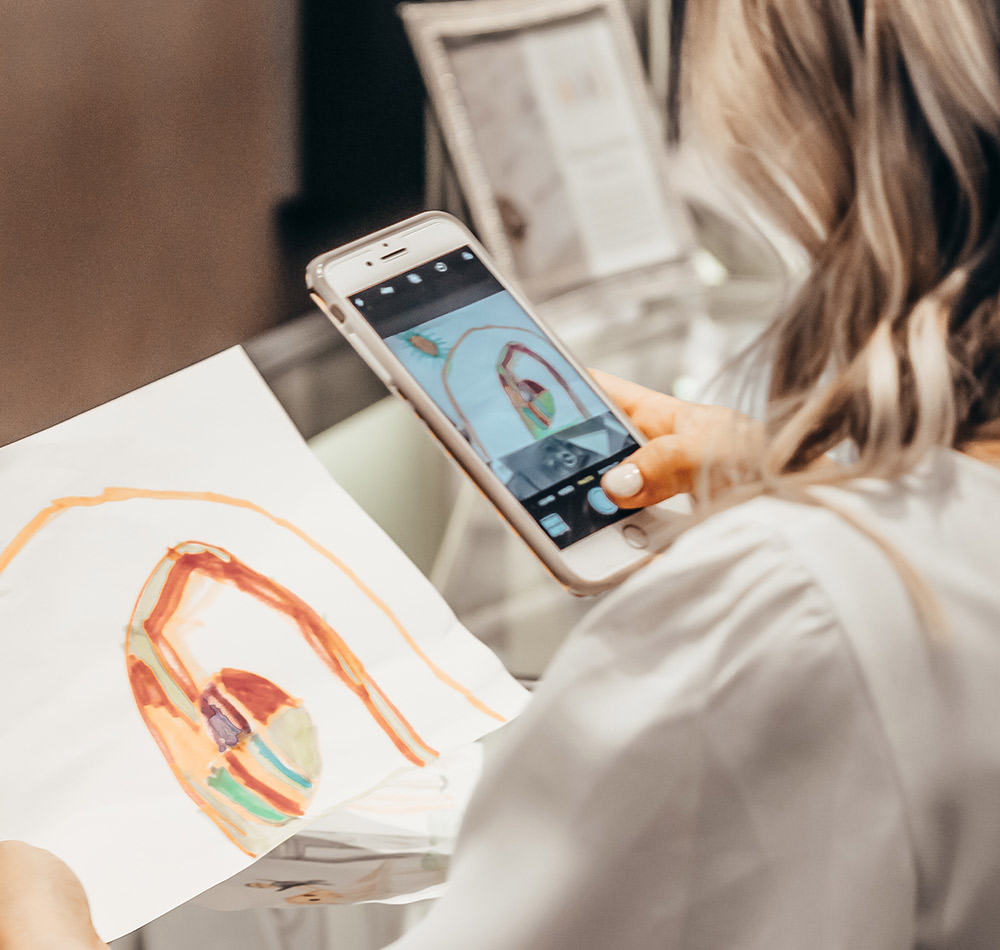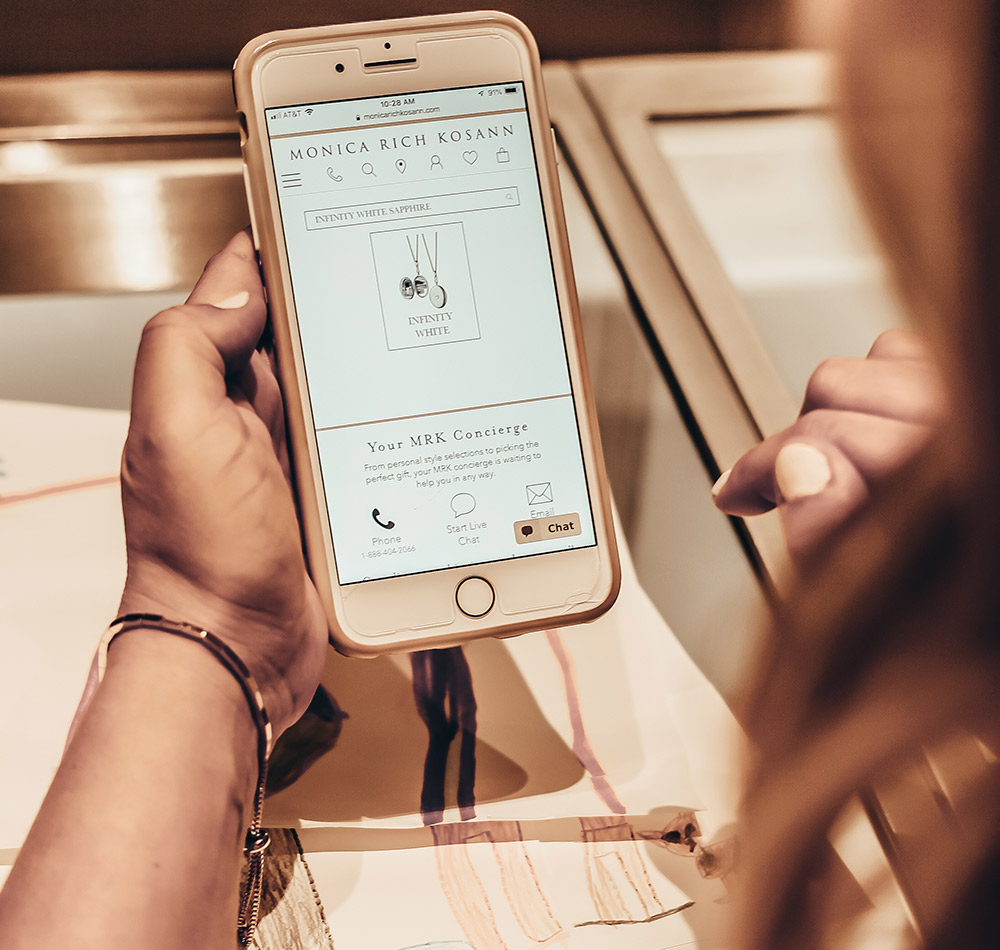 Step 3: Click on "Personalize your locket with photos or text."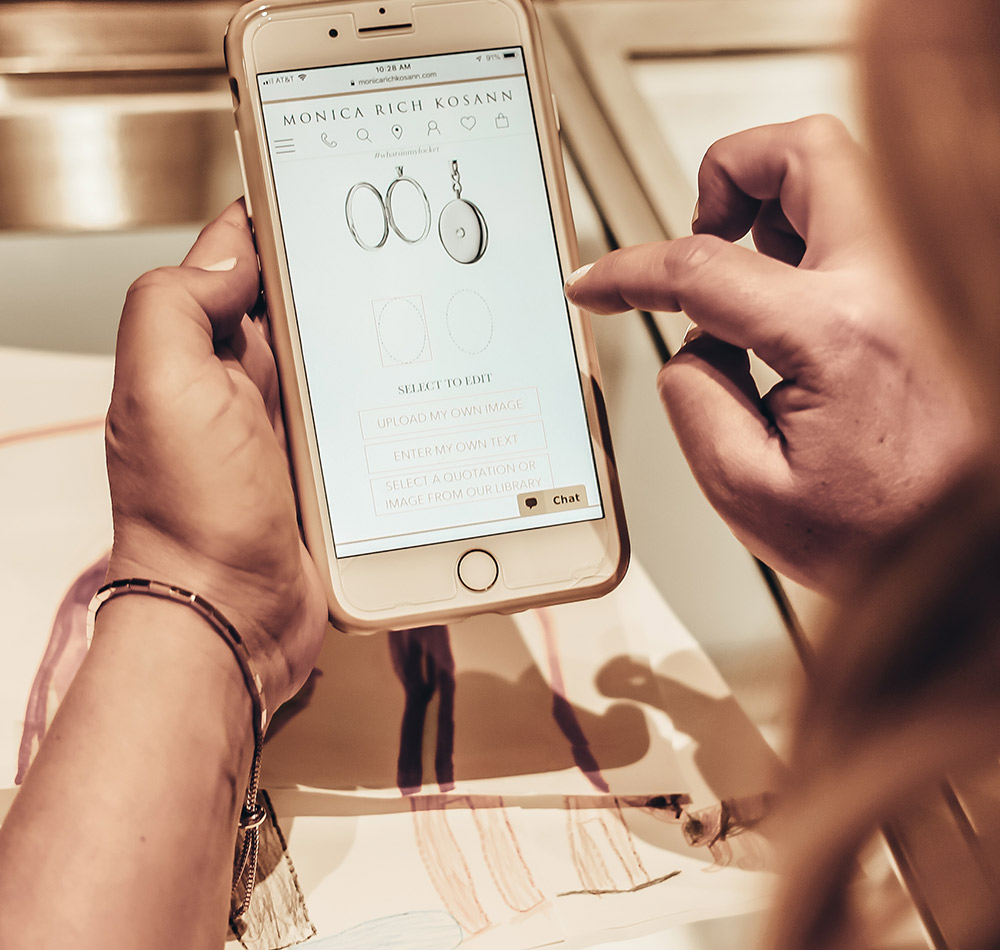 Step 4: Upload digital images you have saved on your phone or computer. If you want to use a hard copy, take a picture of it using your phone and crop and edit it to your liking prior to uploading.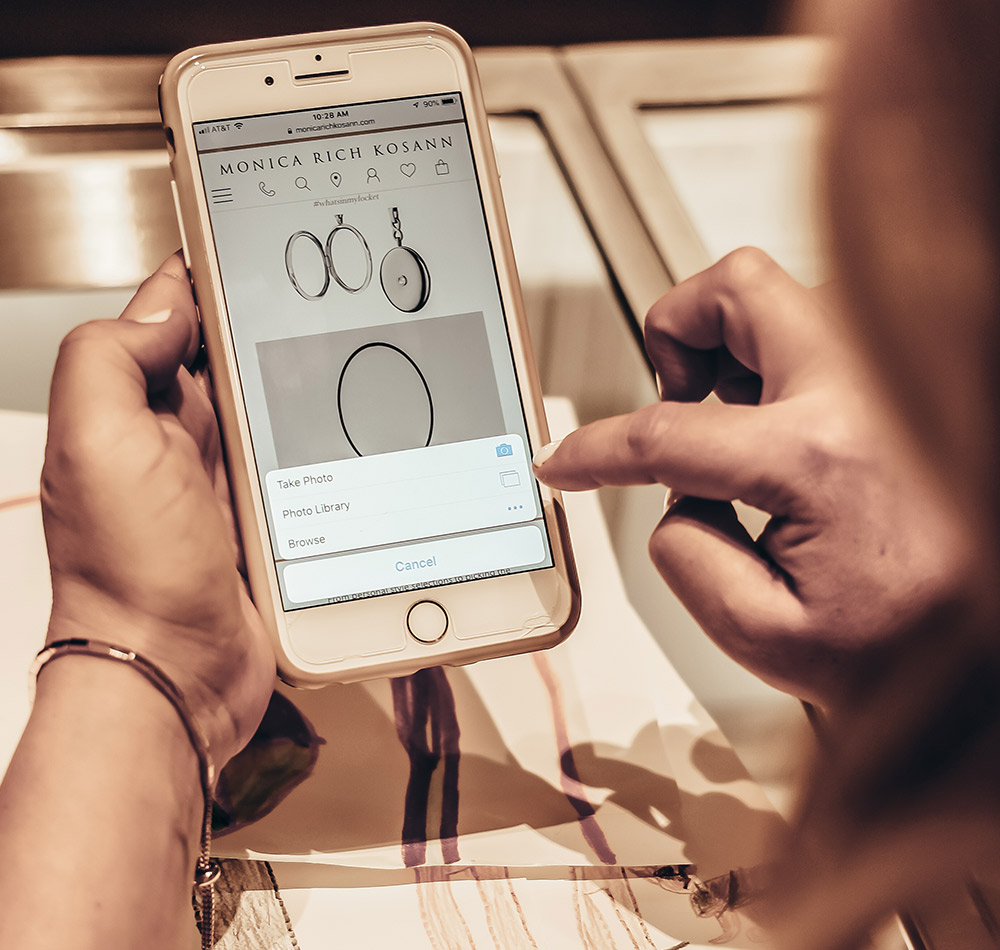 Step 5: place your images inside the little oval, then move and adjust it as to how you will want it to look in your locket. When done, hit save. Repeat for more images.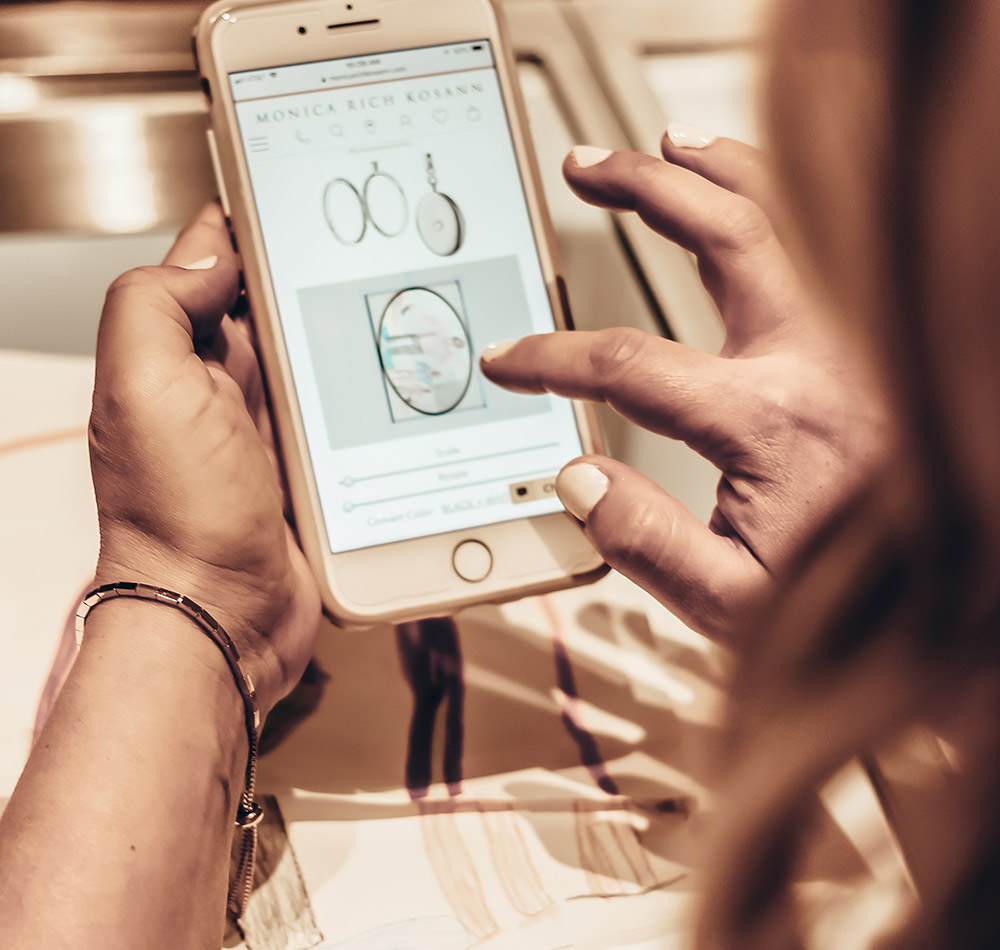 Step 6: Enter your email in the box that pops up (if you are attending the Messages for Mom event you will email your photo to [email protected]).
Step 7: Select the option to Send Email 4×6.
Step 8: Open email and print your image. It will now be scaled down to the perfect size of your locket. If you have special photo print paper it is ideal (Borsheims will provide photo quality paper during the May 9th-11th event), but any paper will work.
Step 9: Now cut the photos, and insert into the locket.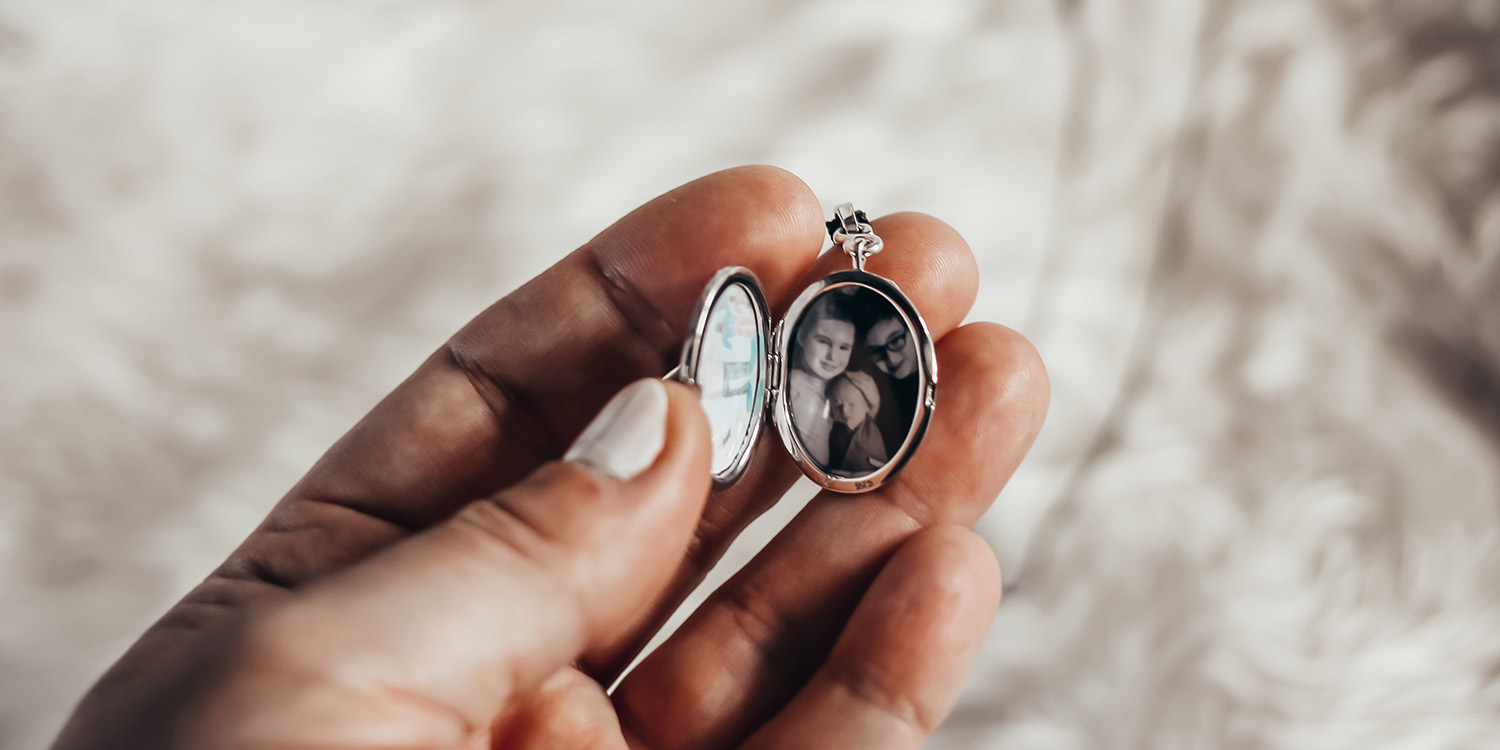 What I love about this is that you can change out your images as often as you would like. As your kids change and life goes on, you can easily update the keepsakes in your locket and keep them as current as you'd like. In the short time I've had mine it has quickly become one of my most favorite pieces. Since becoming a mom seven years ago I have added several customized "mom" pieces to my jewelry repertoire but this one is definitely my favorite.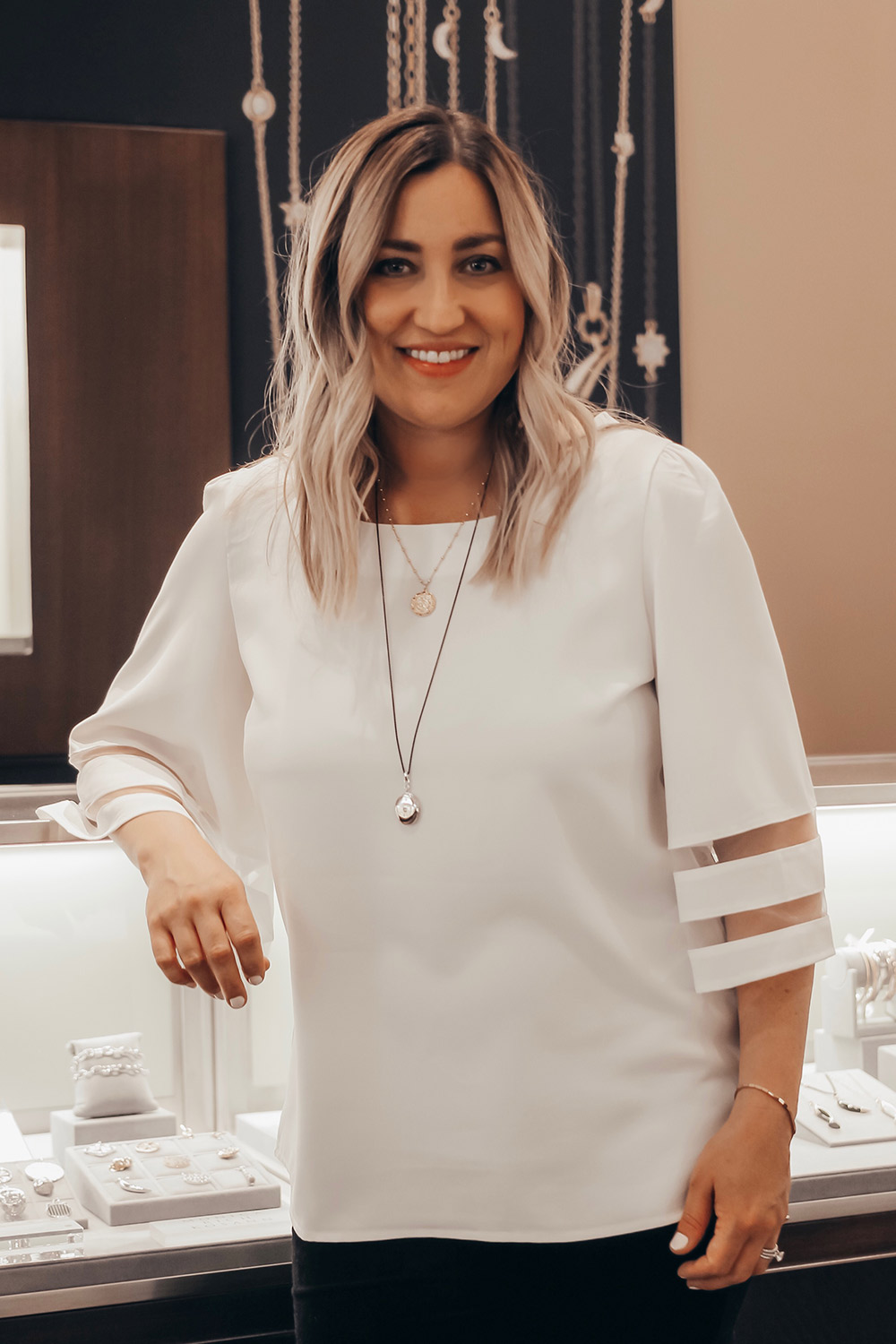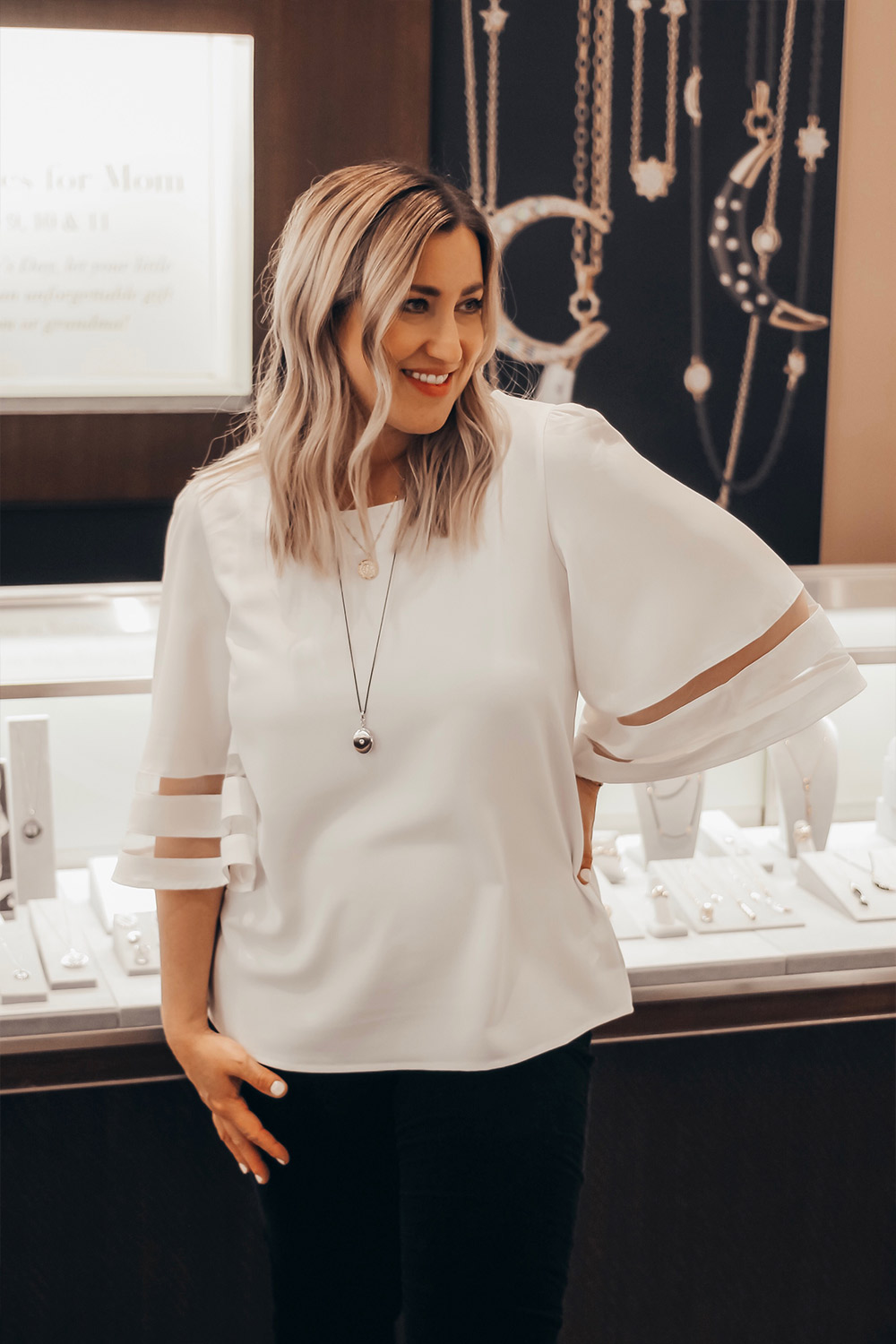 If you have any questions, the sales staff at Borsheims would be more than happy to help and answer any questions that you may have about the locket or the process. Again, they've set up a photo printer just for the event and will also provide everything your little one needs to create a personalized drawing or message for any newly purchased locket.
xx, Lydia