With the start of another year, we welcome a lot of newness: new goals, new opportunities and probably new jewelry from the holidays. And while the thrill of showing it off may fade, you don't want the actual jewelry to look that way. This is the perfect time to learn some jewelry care tricks and tips to make sure that your ring, necklace, earrings or bracelet looks new for as long as possible. Read on for everything you need to know to care for your new favorite accessories.
First Steps
One of the first steps to protect your jewelry is to make sure it is insured and to verify any warranties. Depending on the value of the jewelry you may already have an appraisal (Borsheims provides an insurance appraisal, free of charge, for all jewelry over $1,000 at the time of purchase) but if not we also recommend this step. Many renters and homeowners insurance policies cover jewelry theft up to a certain amount; if that's not the case with your insurance provider, you can also go through a reputable jewelry insurance company like Jewelers Mutual. Jewelry specific policies have the bonus of covering routine wear and tear in addition to theft.
Cleaning
Routine cleaning of your jewelry (every three to six months) is key to extending its life and avoiding cosmetic defects. Things we use every day such as hairspray, lotions and perfumes can damage certain metals and stones so removing any residue from them is crucial. Mild dish soap, warm water and a brush will work in most cases but to get a deeper clean we recommend jewelry-specific cleaner to avoid harsh chemicals.
Another deep clean method is ultrasonic cleaning, a service most jewelers provide (Borsheims offers free jewelry cleaning of all jewelry, no matter where it was purchased.). We recommend this is done professionally as gems can loosen or chip if done incorrectly. Always check the care and maintenance recommendations for your specific jewelry. Certain stones like emeralds and pearls or metals with treatments like rhodium plating require different and additional care.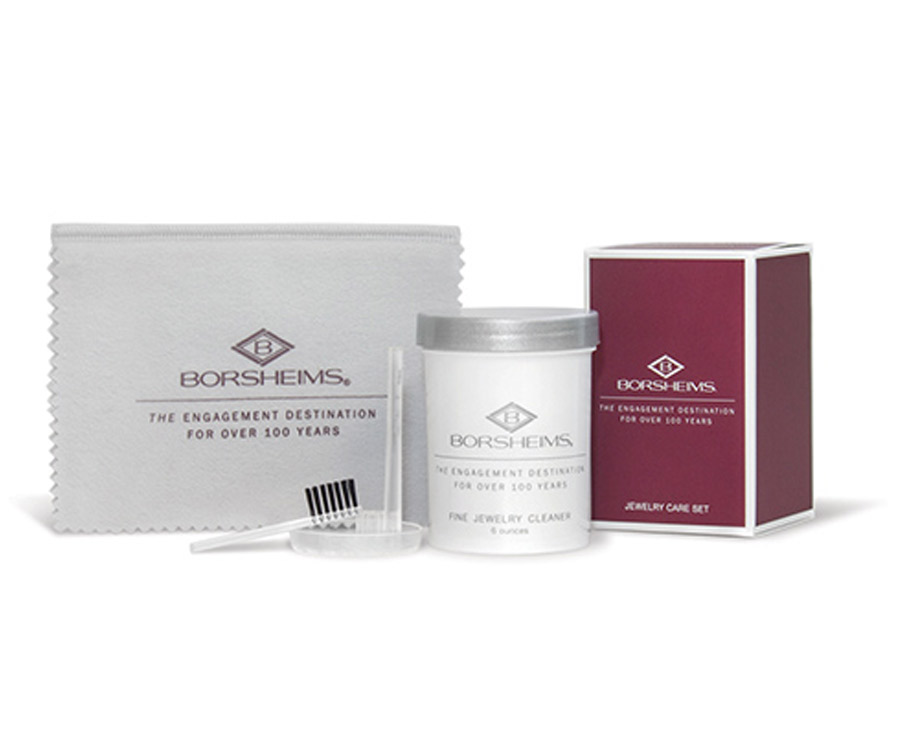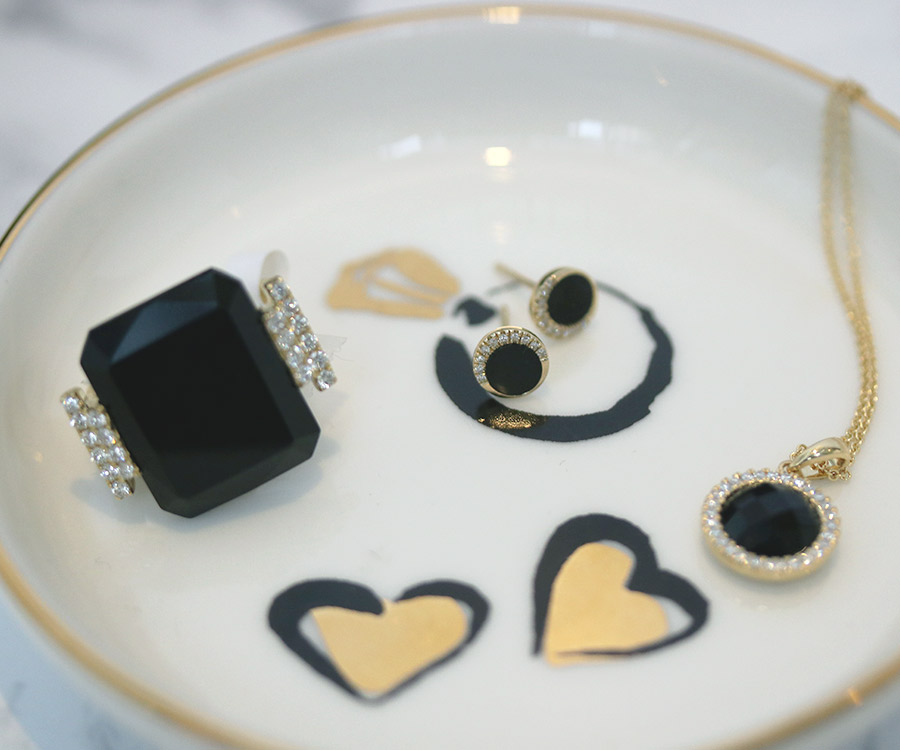 Storage
Properly storing your jewelry will help to avoid chips or dings. Different gemstones have different levels of hardness (on the Mohs scale) and softer stones like opals can easily be scratched by harder stones like diamonds. If your jewelry comes with a cloth bag, this can work to protect it. Jewelry boxes are often lined with fabric and separated into sections to help avoid scratching while ring "trees" and dishes eliminate contact with furniture surfaces.
Overall limiting exposure to moisture for pieces you don't wear often is key, so avoid setting jewelry out on a table or dresser unprotected. Certain jewelry like pearls and sterling silver benefit from consistent wear, however, making them great staple pieces.
When Not To Wear
While jewelry is meant to be worn and seen, there are many instances where keeping it stowed away is a better option for both you and the jewelry. Our associates are strong advocates for the things your ring (and other jewelry) doesn't want to do with you. We recommend you avoid wearing your jewelry while:
Exercising
Swimming
Cooking
Cleaning
Gardening
Showering
Working (if your job includes physical labor)
Sleeping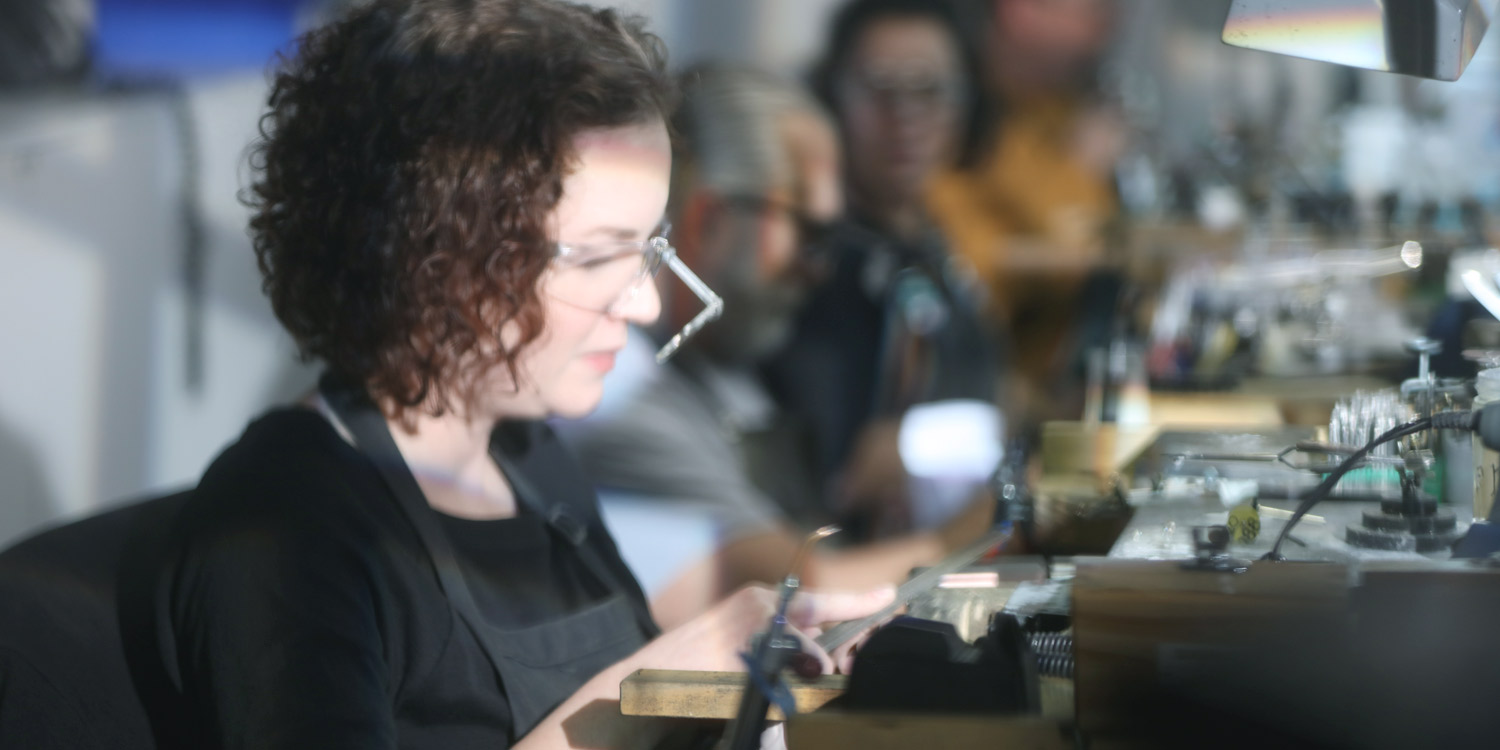 Yearly Appointments
Similar to your body, it's best to get a jewelry "check-up" at least once a year. Taking in your jewelry to be inspected can help alert you before a problem arises (loose prongs, loose stones, bent clasps) so it can be repaired. Again many jewelers will inspect your jewelry free of charge. Borsheims' in-house jewelers expertly examine and maintain pieces, no matter where they were purchased, to help protect them for a lifetime.