Meet the newest addition to Borsheims' collection of luxury jewelry designers: TANE. TANE is a Mexican house of luxury silver jewelry handmade with the highest quality and maximum creativity. Read on to learn more about the TANE brand and the iconic sterling silver designs that made them famous.
TANE Brand History 
TANE was founded in 1942 by Sergio and Natalia Leites, who were originally from France. The husband-and-wife duo were art collectors who came to Mexico after fleeing Paris during World War II. They initially settled in Mexico City's Zona Rosa area, where they opened a leather products boutique known as a tannery, from which the name TANE comes. 
After some time, Sergio and Natalia decided to give their business an unexpected twist. They began working with local goldsmiths to create details for their bags and accessories, which began their relationship with Mexico's silver industry. 
TANE became a household name in the 1950s. In 1953, TANE moved to Amberes Street in Colonia Juarez and began focusing on jewelry design inspired by pre-Columbian art pieces. This was the beginning of what would become an astounding legacy in jewelry, enhancing one of Mexico's most iconic elements.
TANE has continued to grow and make significant strides within the jewelry industry. In 2020, TANE launched in the United States, and in 2021, it became the first-ever Latin American brand to become an official certified member of the RJC (Responsible Jewellery Council). 
Design Inspiration 
As a Mexican brand, it is extremely important for TANE to remember and honor its roots, and Mexico has always been at the heart of the creative inspiration for the brand. They seek to show the country's natural biological diversity, the history and timelessness of Mexico's incredible cities, the richness of its art and culture, the magic of its music, the magnificence of its internationally recognized food, and its wonderful people. As such, they believe it's important to create collections that proudly highlight some of the country's icons – as is the case with Cactus by TANE, where they emphasize the diversity and longevity of the species, the Dalia by TANE through which they honor Mexico's national flower, and Animales by TANE which serves as a tribute to the incredible fauna of the country. 
TANE takes great pride in doing its part to keep Mexican heritage alive and relevant. Drawing inspiration from its Mexican roots, the country's ancient crafts, culture, diversity, food, and passion found within the country will continue to be a staple of the brand.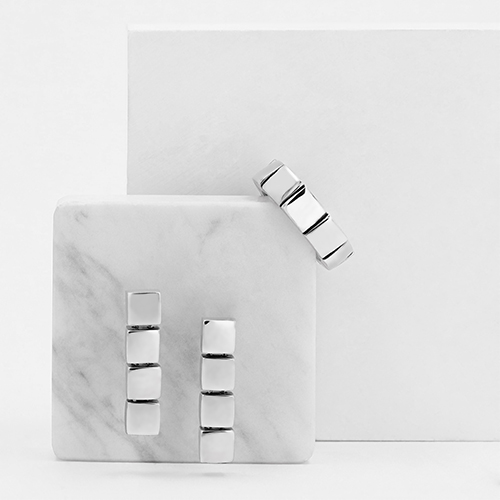 Artistry
Even today, all TANE jewelry is created in their two proprietary workshops with utmost passion and attention to detail by the hands of the most talented artisans and master goldsmiths in Mexico. To be a master goldsmith, it is essential to have more than 15 years of experience, transmitting passion and innate capacity for art in each object. TANE masters become experts in new processes such as chiseling, embossing, and forging to recreate pieces of great technical detail.
TANE works with only the highest quality materials. TANE exclusively uses .925 silver, also known as Sterling Silver, which is made up of 92.5% pure silver and combined with other metals, such as copper, to give it the necessary hardness to be transformed into jewelry. To ensure the silver quality is guaranteed, the brand works with an average level of .928 – a true sign of luxury. Silver is the most malleable, ductile and brilliant precious metal that exists. Today, Mexico is and remains the world's leading silver producer. All of TANE's silver is extracted from Zacatecas, Mexico.
If you need help choosing a piece of TANE jewelry that reflects your unique style, one of our jewelry experts would be happy to assist you. Text or call 402.391.0400 during store hours to speak with one of our friendly and knowledgeable sales associates.