Founded in Omaha, Nebraska, Borsheims is committed to supporting our community and being the best local partner we can be. An extension of that philanthropic spirit is represented in one of our favorite holiday traditions, Weekend of Giving. Every year a local non-profit is selected as our charity giving partner to support the great work they are doing for children in the Omaha community.
During the last weekend in November, we invite customers to come and shop trunks shows from our visiting vendors and donate $10 to the charity partner in exchange for a present from our Giving Tree. Each present holds a surprise gift, including jewelry, Borsheims gift cards and gift items, all supporting the charity partner in addition to a portion of the weekend's sales.
Last Year's Charity Partner: Partnership For Kids
This year Borsheims is excited to partner with HETRA, the Heartland Equine Therapeutic Riding Academy. Founded in 1989 by Steve and Janet Henthorn, HETRA offers therapeutic services via PATH, Intl. Certified instructors and therapy horses. Their services help a variety of participants including children and adults with disabilities such as cerebral palsy, spina bifida, muscular dystrophy, cystic fibrosis, brain tumors, head or spinal cord injuries, visual impairment, autism, developmental delays and strokes.
HETRA has grown significantly over the years, from one participant, one horse and three volunteers to 19 wonderful therapy horses, 21 PATH, Intl. Certified instructors, and over 100 participants. They also offer services in Adaptive Riding (formerly known as Therapeutic Riding), Therapy Services – specializing Hippotherapy, Equine Services for Veterans, Adaptive Carriage Driving, Day Camps, Life Skills Training and Special Olympics. HETRA is a non-profit 501c3 organization and is currently the only PATH, Intl. Premier Accredited center in Nebraska!
Borsheims associates also got a chance to visit the HETRA facilities and help set up for their second annual Holiday Gift Boutique as a part of our Borsheims Gives volunteer initiative. Associates helped set up booths and decorated while also meeting some of the therapy horses and seeing the grounds.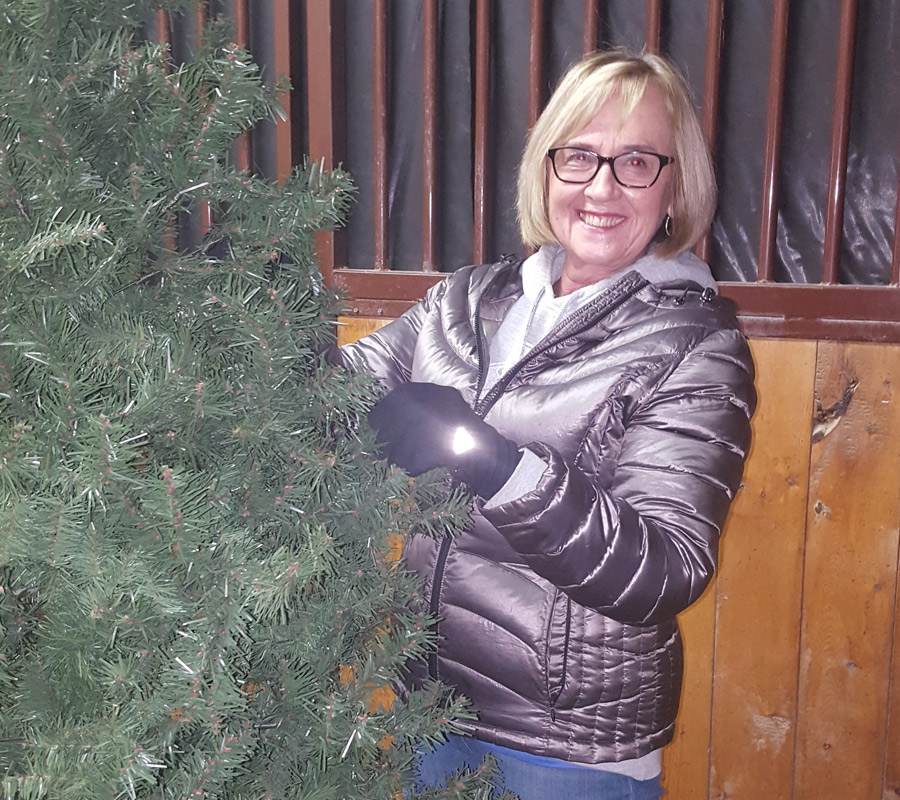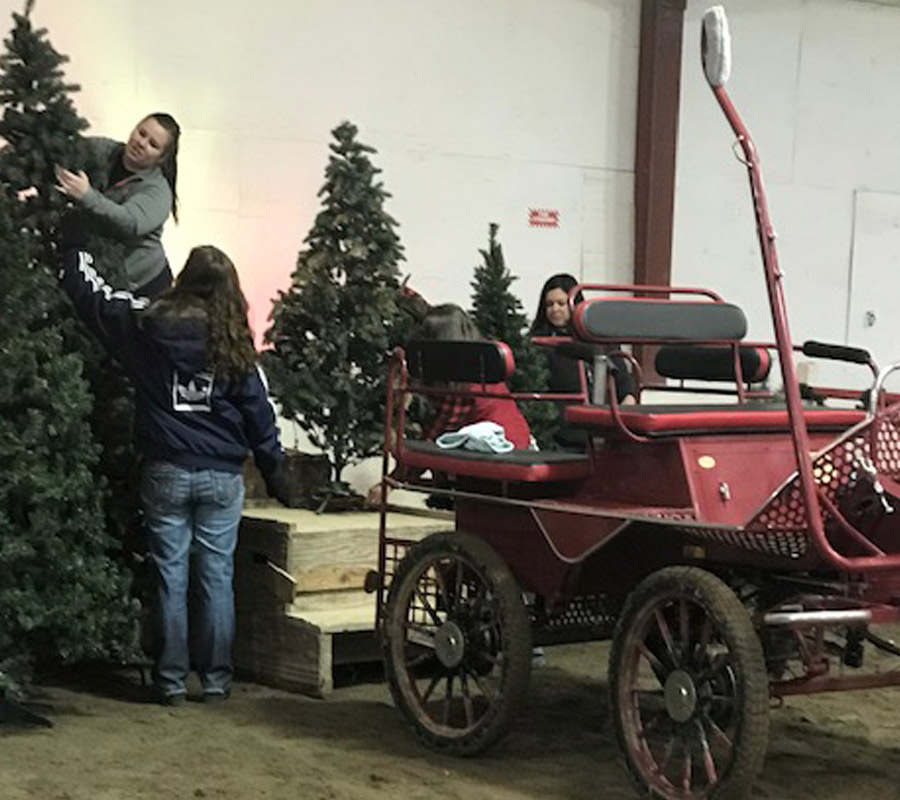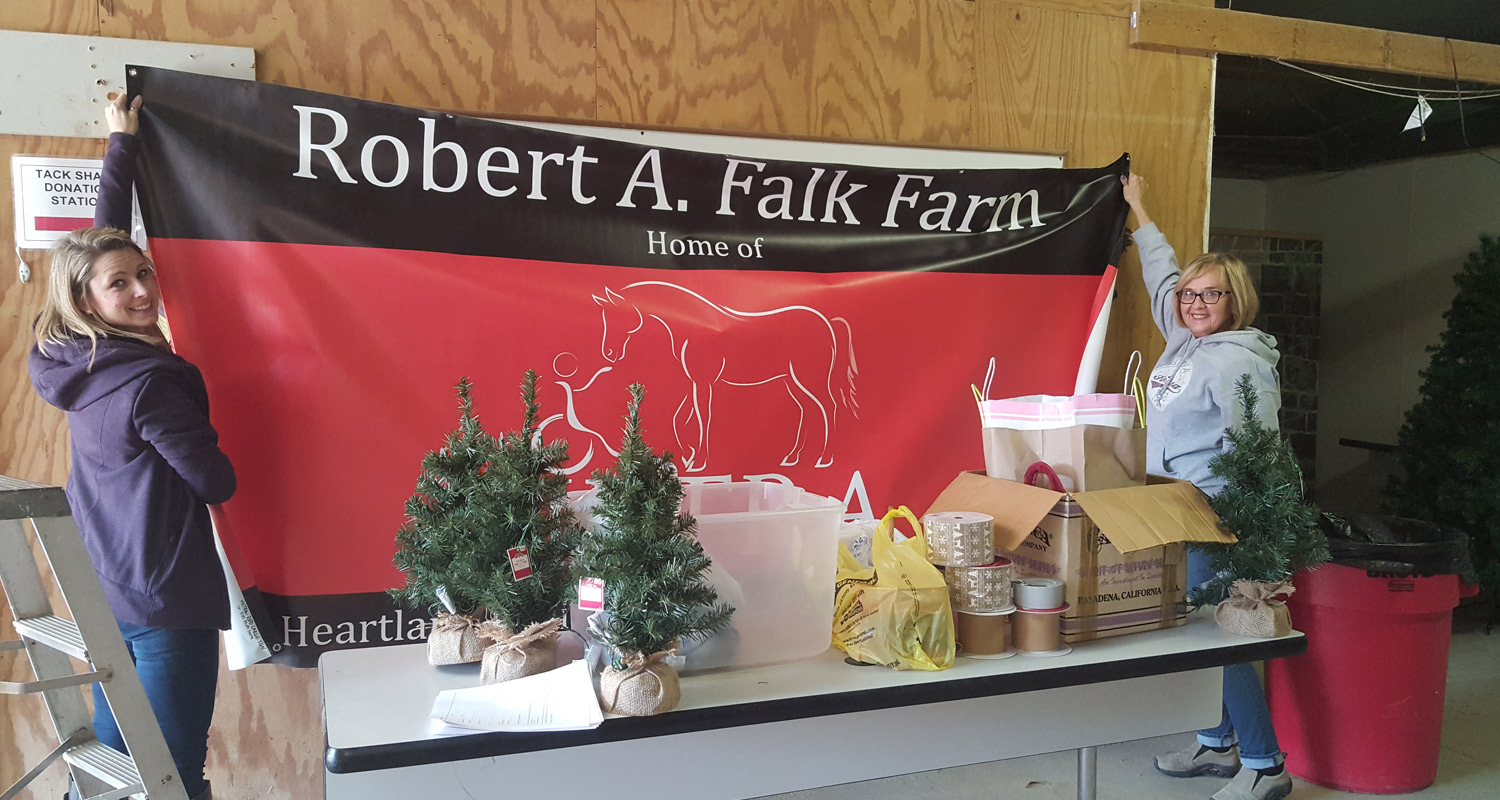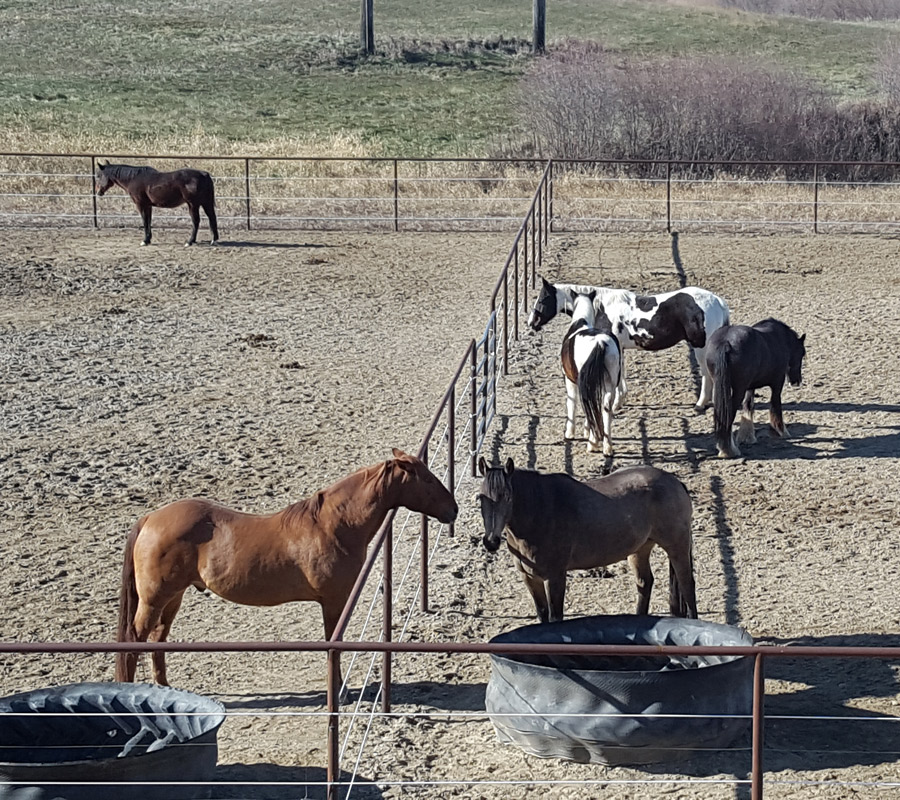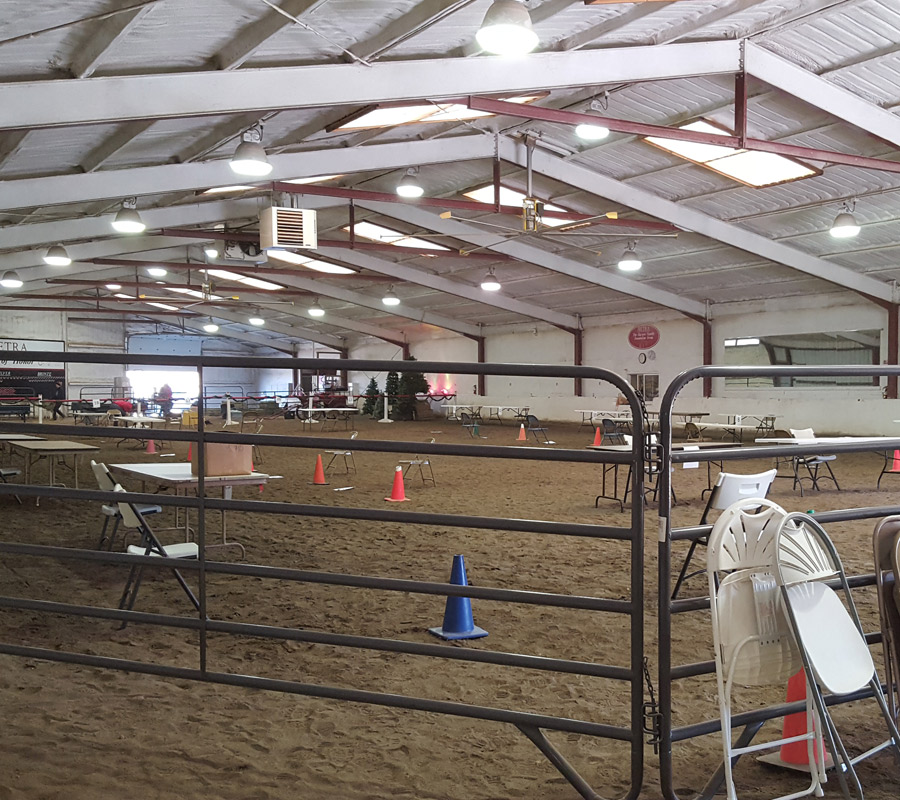 We invite you to join us for our annual Weekend of Giving this Thursday through Sunday, November 29th – December 2nd to help support HETRA.