Borsheims has hired Samantha Larson as the store's new Jewelry Buyer and Larry Ladd as its Watch and Gift Buyer. Both Ms. Larson and Mr. Ladd bring over 20 years of luxury retail buying experience to their new roles.
Samantha Larson, Jewelry Buyer
Larson is a Graduate Gemologist and will be responsible for purchasing designer and fashion jewelry collections for Borsheims and managing relationships with jewelry vendors. She previously served as the Director of Gemstones for Stuller and the Managing Director for McTeigue & McClelland. She holds additional industry designations from the Gemological Institute of America, DeBeers Group and the American Gem Society. Larson earned a Bachelor's Degree in Public Relations and Communications from Southwest Missouri State University, and she recently moved to Omaha with her husband and son.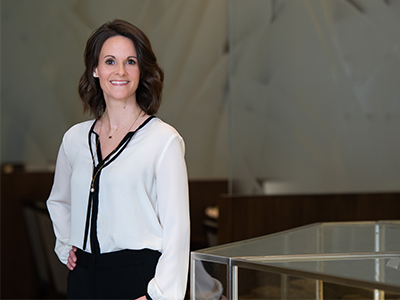 Larry Ladd, Gift & Watch Buyer
Ladd will be responsible for purchasing merchandise for Borsheims' watches and fine gifts departments. He comes to Borsheims from Halls Kansas City, where he spent more than 15 years buying home decor, crystal, stationery and holiday gifts for the department store as well as the Crayola Crown Center store. Ladd earned a Bachelor's Degree in Business Administration from St. Louis University, and he recently relocated to Omaha to join the Borsheims team.