The perfect time to show some love to the special people in your life (or yourself) Valentine's Day is the ultimate jewelry gifting holiday. For everyone looking for something more to love this February 14th, we've partnered with Brooke Wegner of Blushing Momma to provide some gifting ideas sure to spark joy.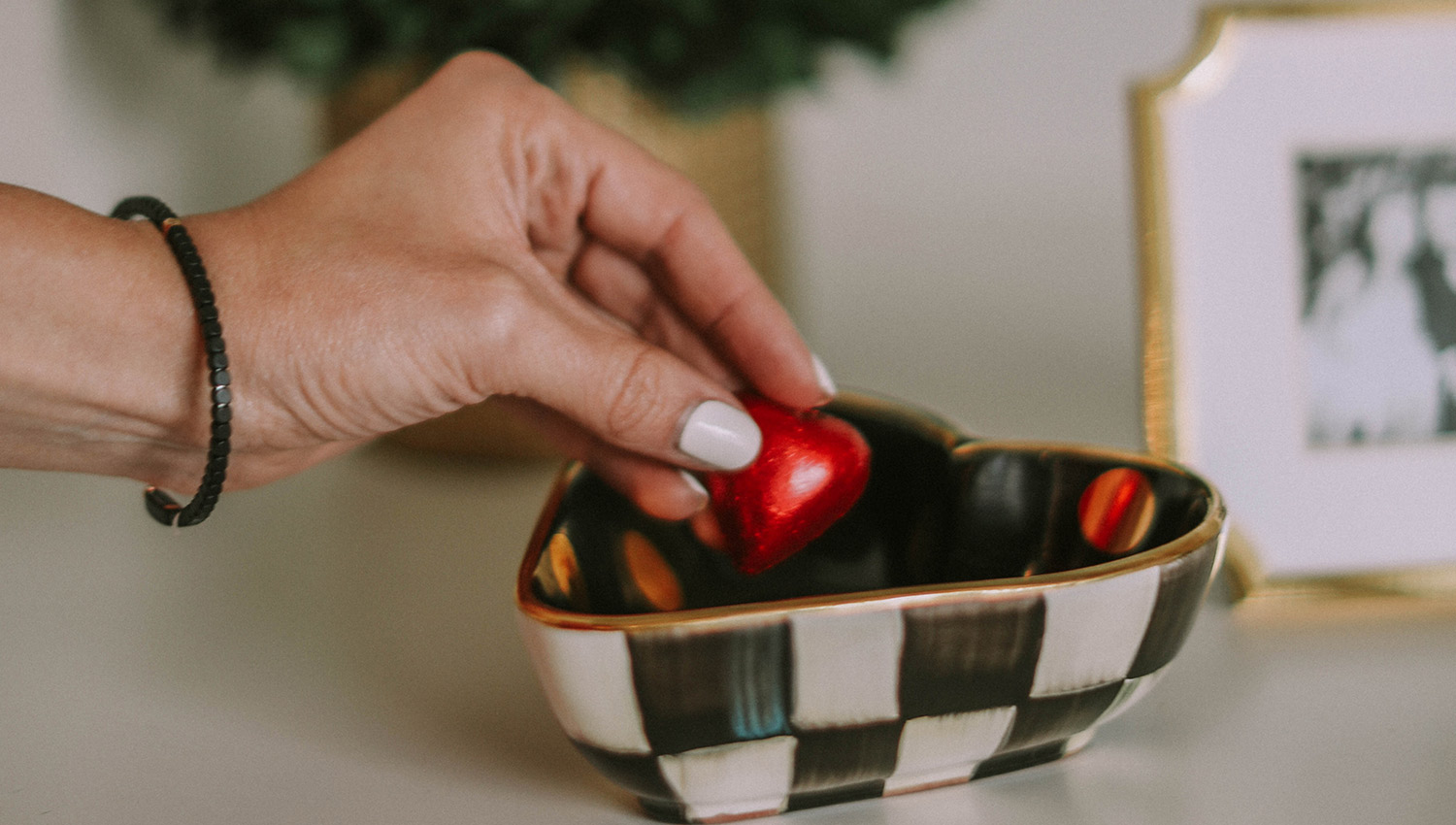 From Blushing Momma
Along with flowers and candy, jewelry is the quintessential Valentine's Day gift and one I always hope to receive! Borsheims Fine Jewelry has always been our go-to for fine jewelry (and gifts!), and I am so thrilled to be sharing a collection of gift ideas this Valentine's Day that contains some of my favorite pieces. I carefully curated this collection with Borsheims to contain pieces that are not only timeless, but also fit current trends.
You will notice lots of yellow gold metals in the collection. Gold jewelry continues to be one of the more popular metals. The great thing about these pieces, is they easily mix with other colored metal jewelry you may currently own. My wedding band is platinum, but I love the look of stacking a gold band with them. The same applies to the metal finishes in your home – don't be afraid to add gold accents to areas you may have other finishes.
You will also notice that many of the jewelry pieces are delicate. The delicate necklaces allow them to look stunning on their own or look pretty when layered with other necklaces. The same applies to the rings – the anniversary bands are perfect for stacking with existing rings.
In addition to jewelry, there are a couple items for the home that make great Valentine's gifts if you are looking for an alternative to jewelry. These items are both ones I have in my home!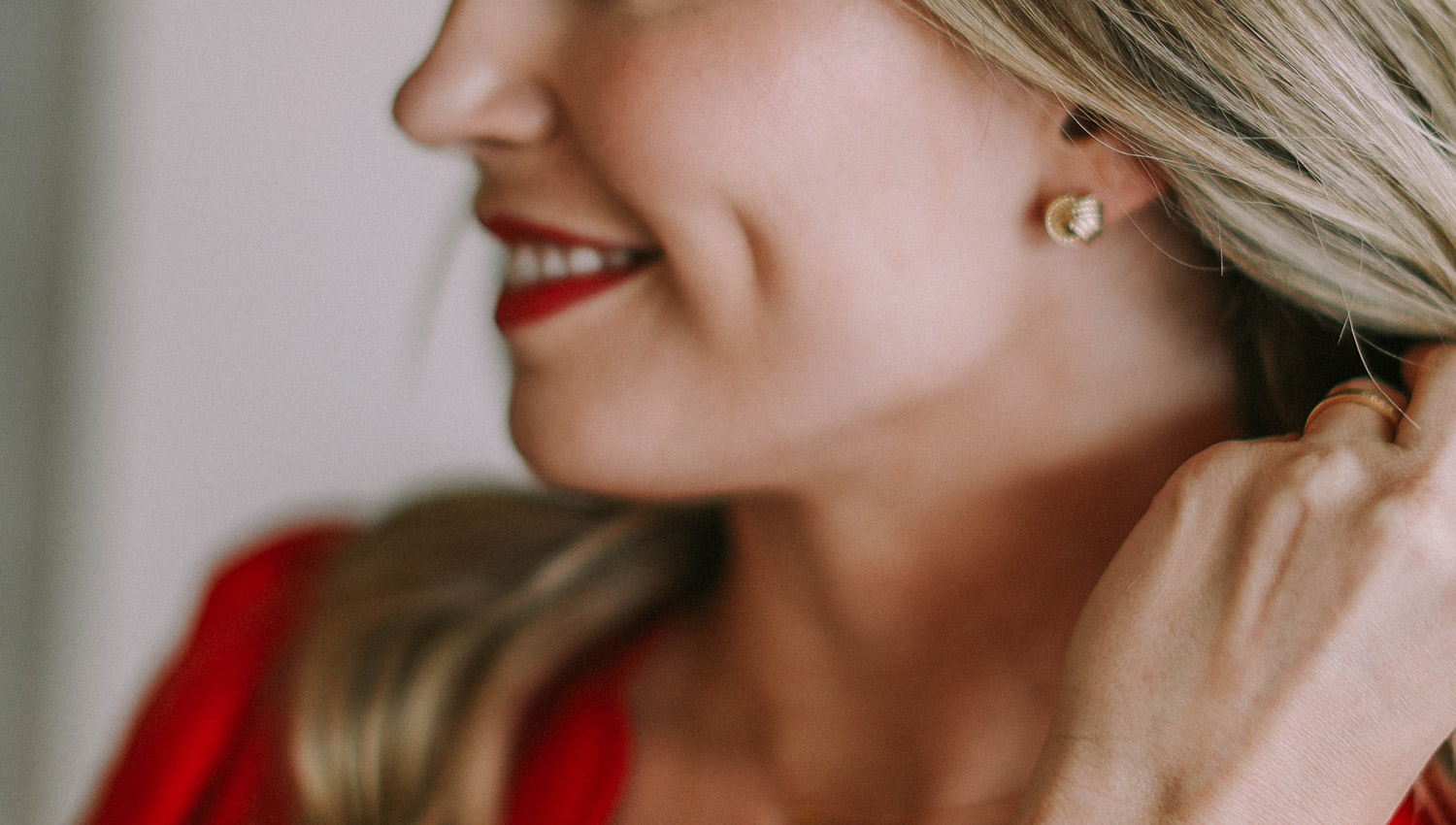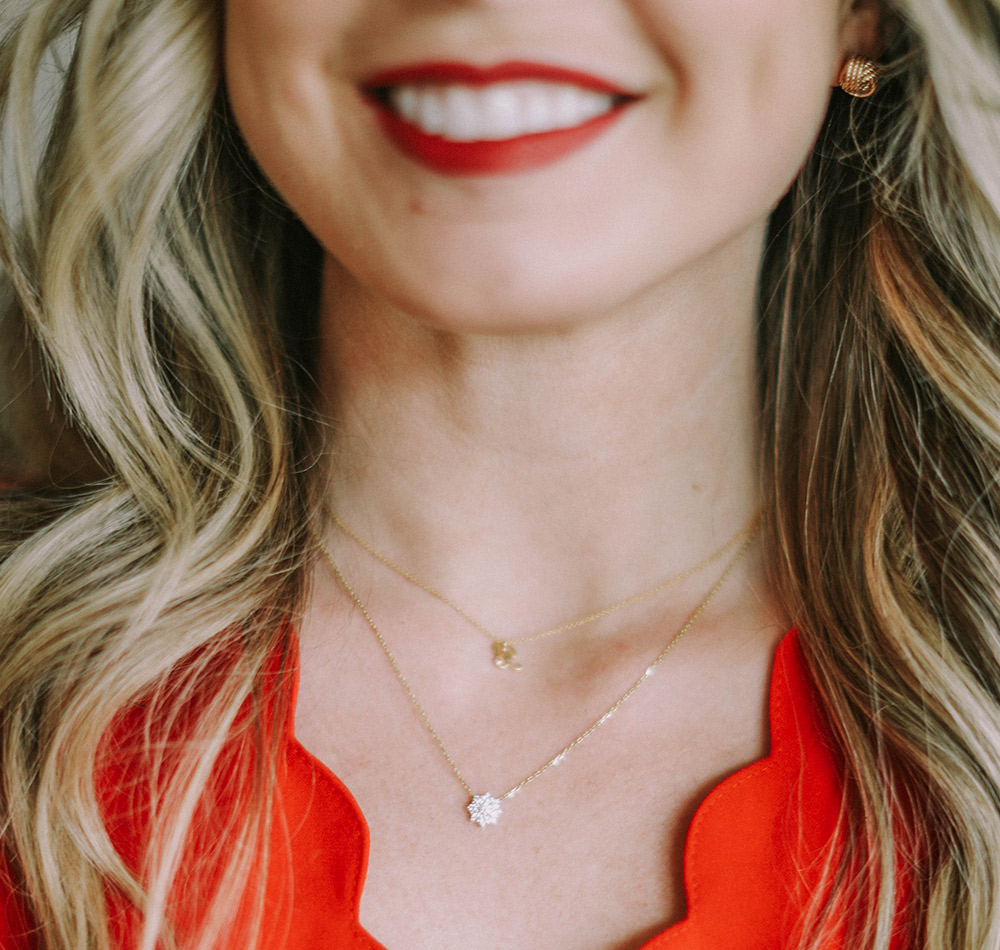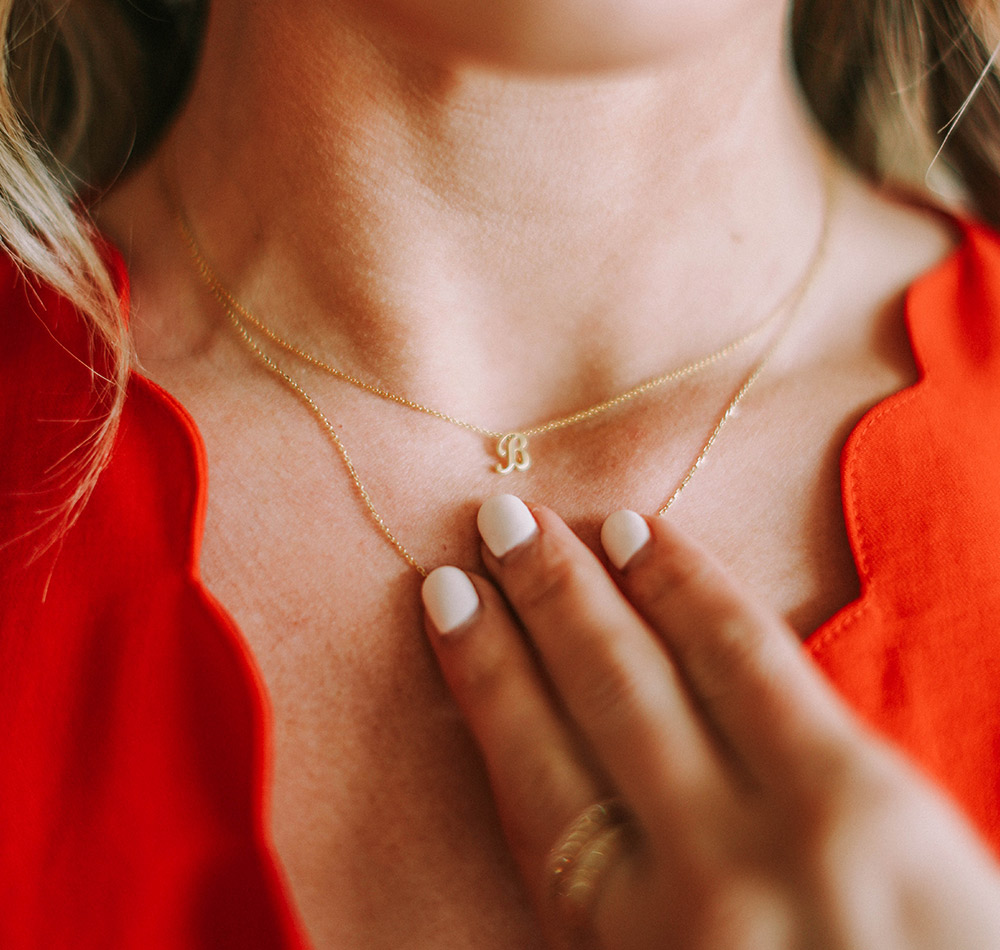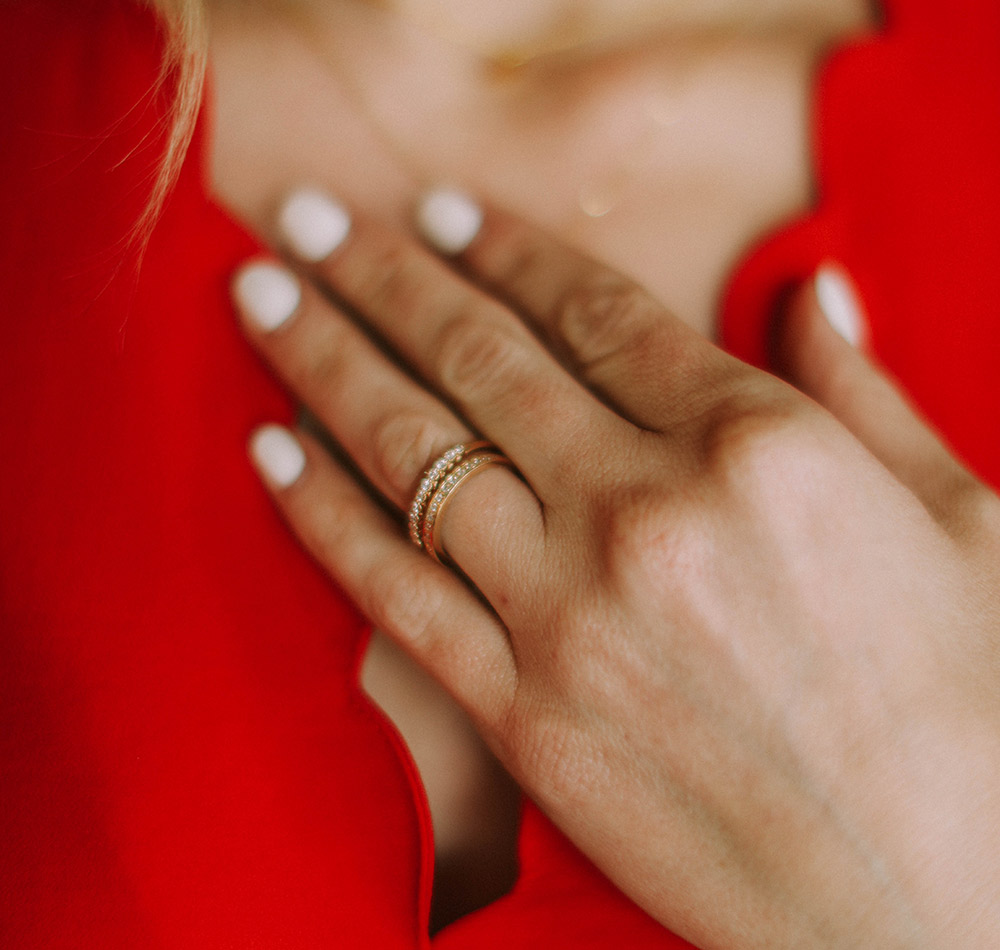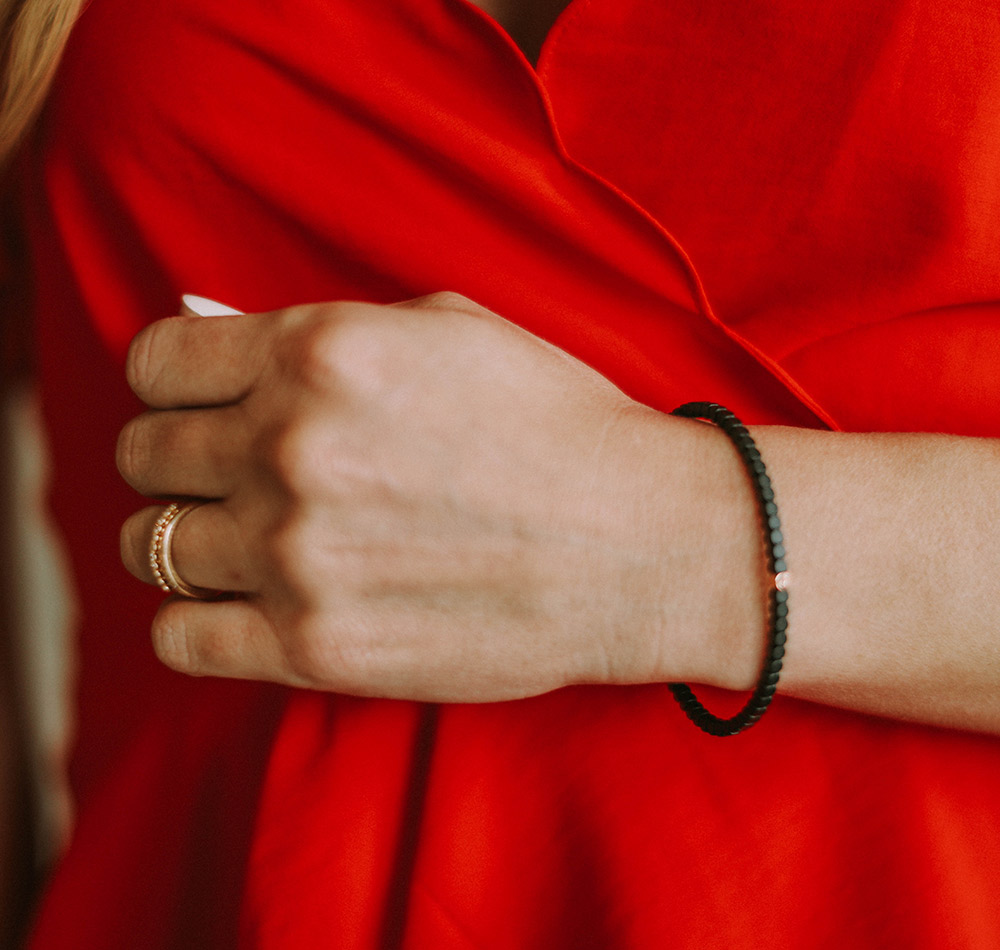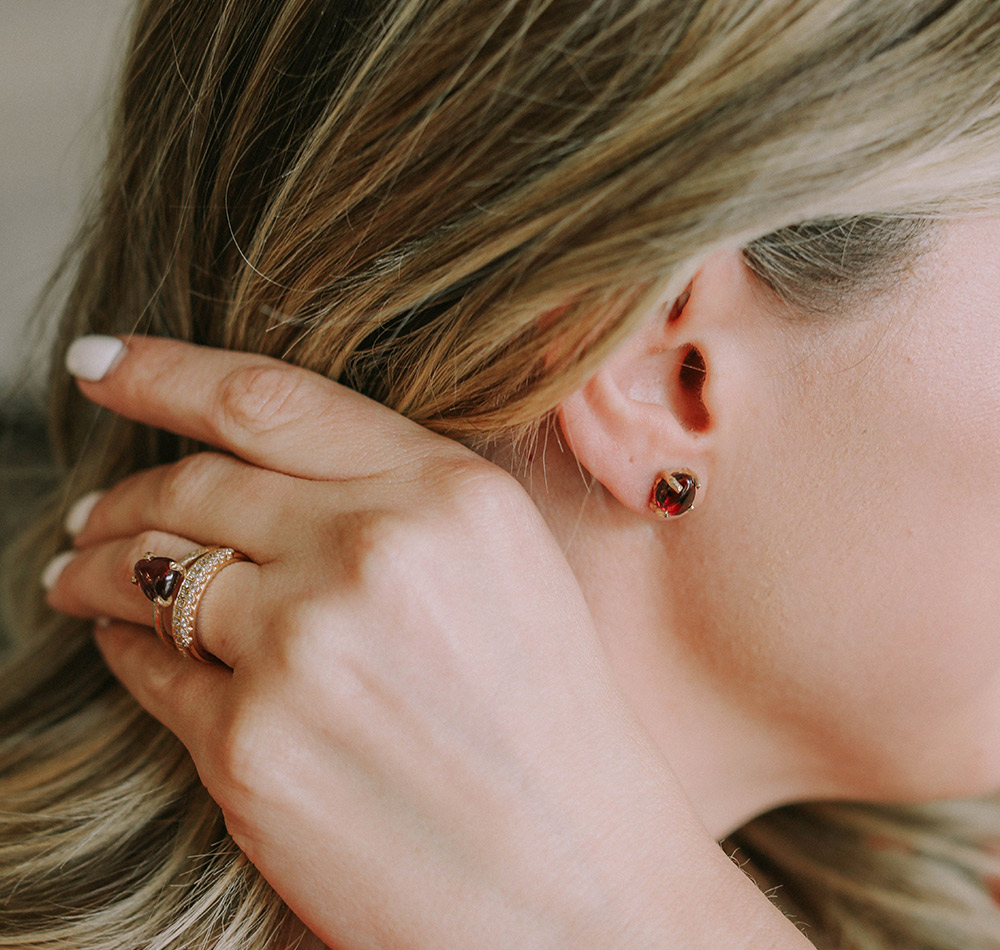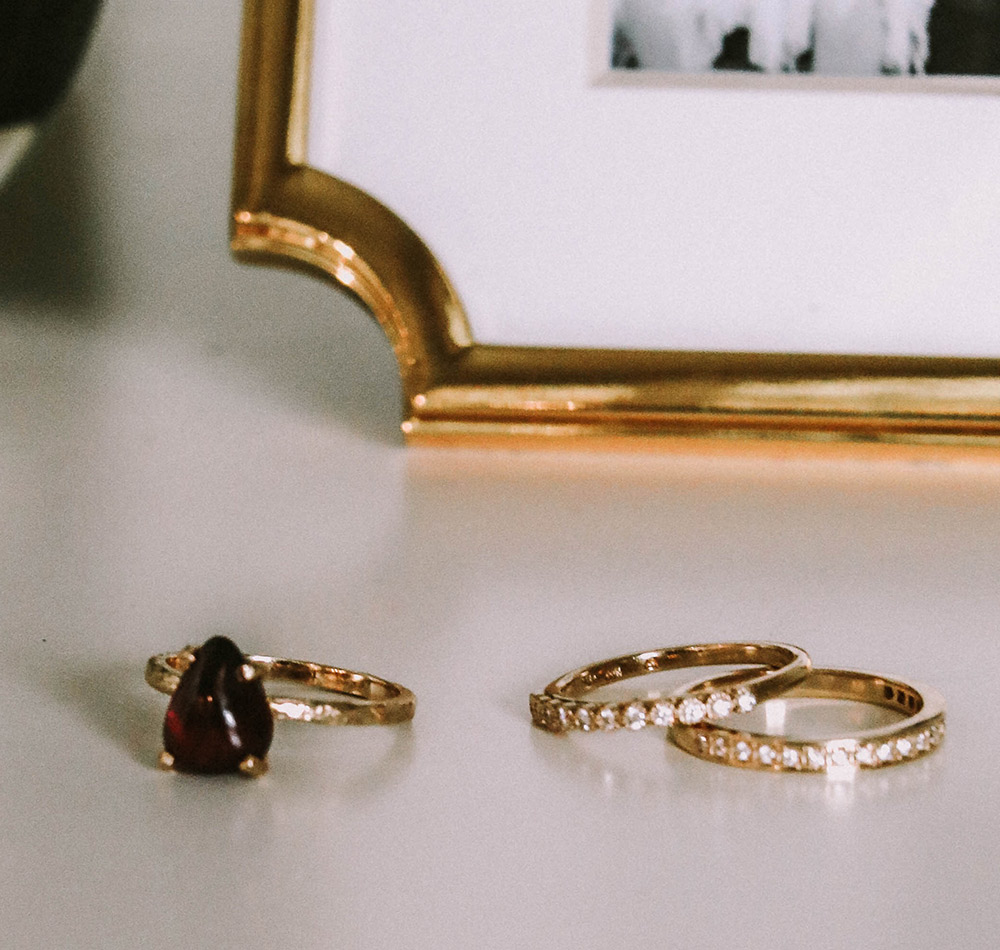 These Sharing the Rough Garnet Earrings and Garnet Ring are set in matte, hammered gold. The pieces are a little more trendy and I love the beautiful garnet stones. The ring looks great layered or worn as a statement ring.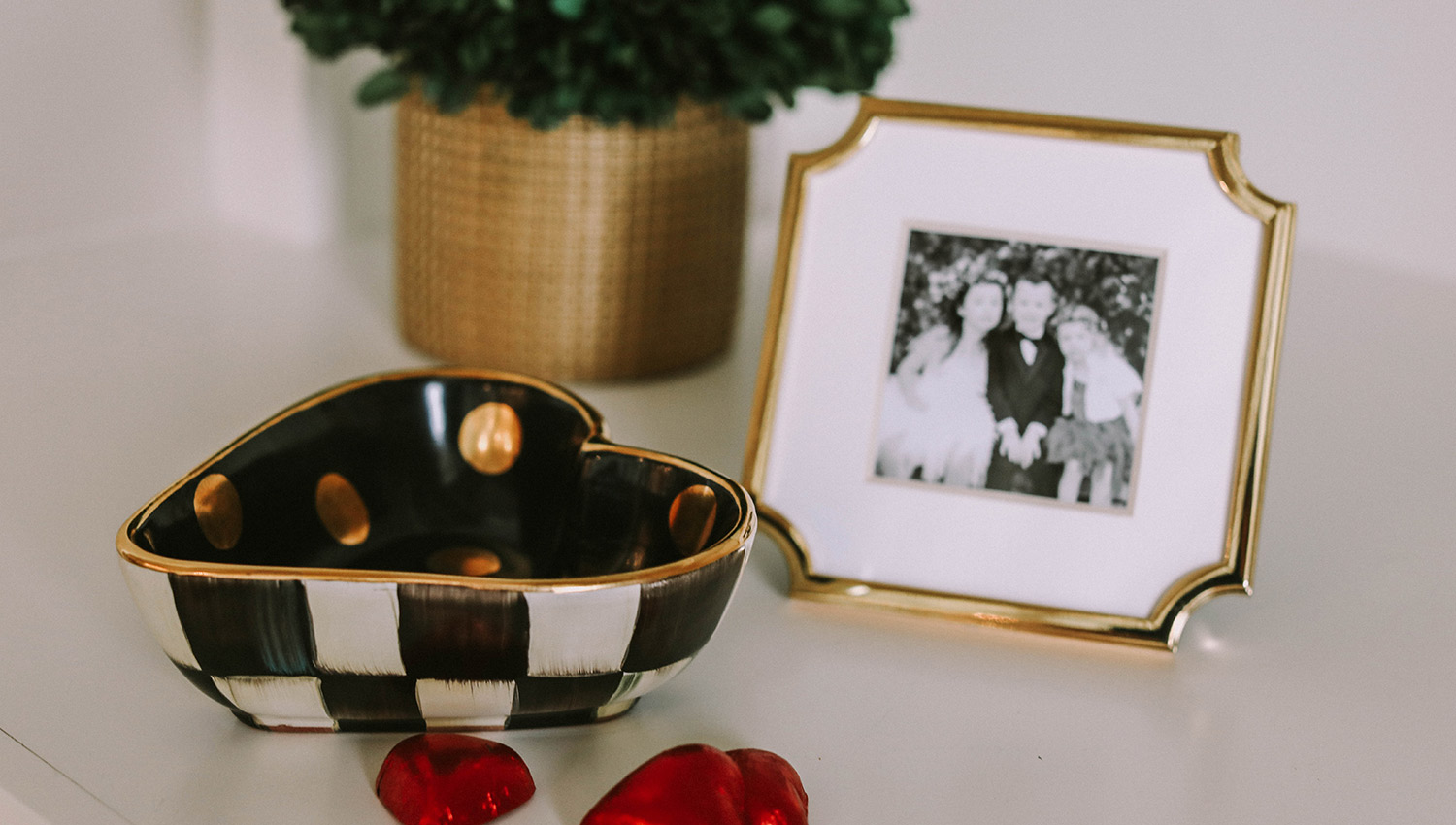 The items in my collection are some of my favorite pieces! Any one of them is sure to make a wonderful Valentine gift. For those of you in Omaha, head to Borsheims to see the Blushing Momma Collection on display in store! For those not in Omaha, all items in the collection are available online on the Borsheims Valentine's Day Gift Guide! The holiday is quickly approaching, so now is the time to get those gifts for your Valentine – or forward this blog post along for some helpful hints to the one buying yours 😉
XO, Brooke
This post is sponsored by Borsheims Fine Jewelry. Images, opinion, and styling are my own. Thank you for stopping by!