What is a Cabochon?
A cabochon, pronounced cab-uh-shon, is defined as a gemstone that has been shaped and polished rather than faceted. The term comes from the French word "caboche," which means head or noggin. Cabochon gemstones generally have a smooth, domed top surface and a flat base. They are likely to have natural inclusions and markings and highlight other visual effects such as play of color, cat's eye, and asterism. A cabochon may be made into any shape, but oval is by far the most common.
Are Cabochons Real?
The term "cabochon" refers to the appearance of a stone and does not indicate the stone type or its authenticity. Both genuine and artificial gemstones can feature a cabochon cut.
Faceted Gemstones vs. Cabochon Gemstones
A faceted gemstone features flat, polished faces called facets and a pointed bottom. Faceting maximizes a stone's brilliance by refracting light inside the gem and reflecting light on the outside facets. In contrast, cutting a stone en cabochon is used to display optical effects and colors of opaque and translucent stones, enhancing the stone's details. Opaque gemstones are usually made into cabochons, whereas more transparent gemstones are more likely to be faceted. A gemstone's hardness is also considered—softer stones are more likely to be scratched, so they are better in a cabochon form than faceted. Stones with natural inclusions and markings are also better in cabochon form as these inclusions and markings would disturb the light and decrease the beauty of a faceted stone.
Popular Cabochon Gemstones
Many gemstones can be made "en cabochon," with one notable exception being diamonds. Diamonds are rarely cut en cabochon since their true beauty comes from the radiant sparkle brought out by expert faceting. The cabochon process is usually applied to softer gemstone materials, opaque gemstones and stones which display special effects such as an asterism, or a star-like appearance. Some of the most popular gems to cut en cabochon include star sapphires, opals and moonstones.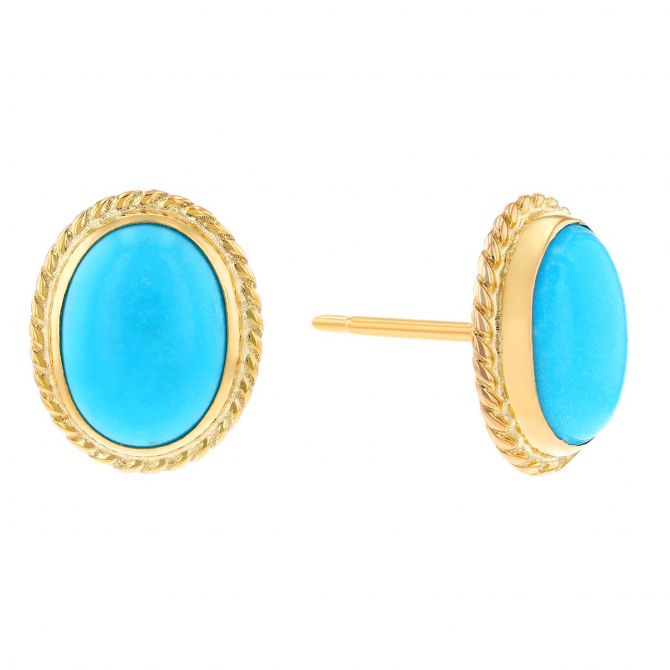 Oval Cabochon Turquoise Rope Bezel Stud Earrings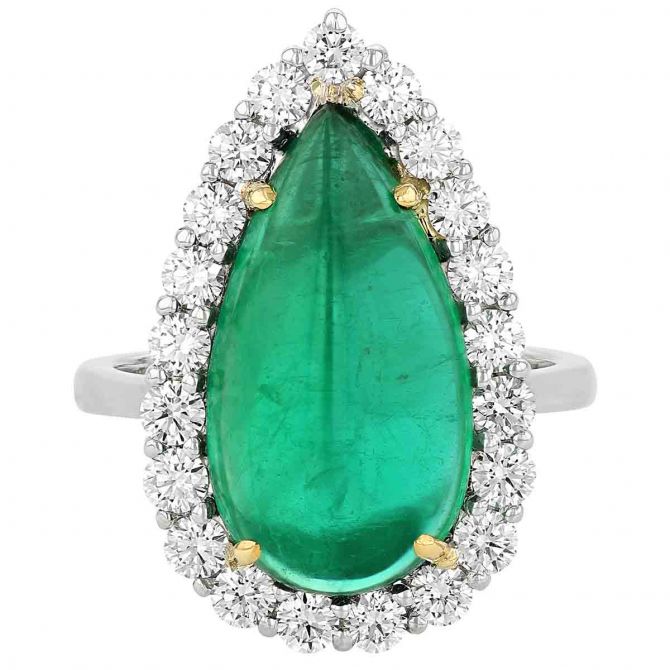 Pear Cabochon Emerald & Diamond Halo Ring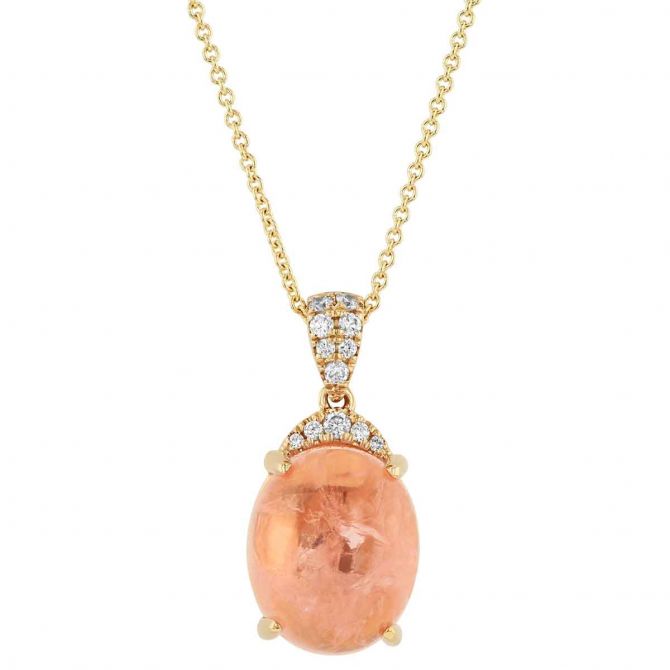 Oval Cabochon Morganite & Diamond Bail Pendant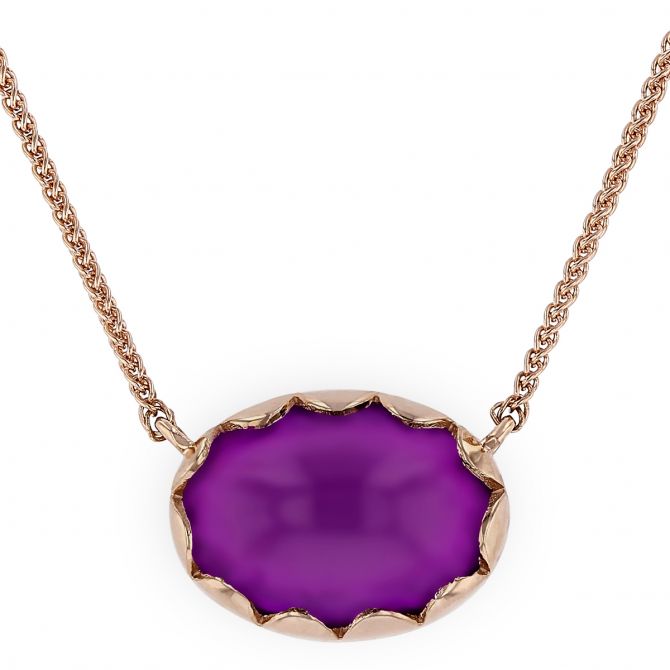 Oval Purple Garnet Cabochon Scalloped Bezel Necklace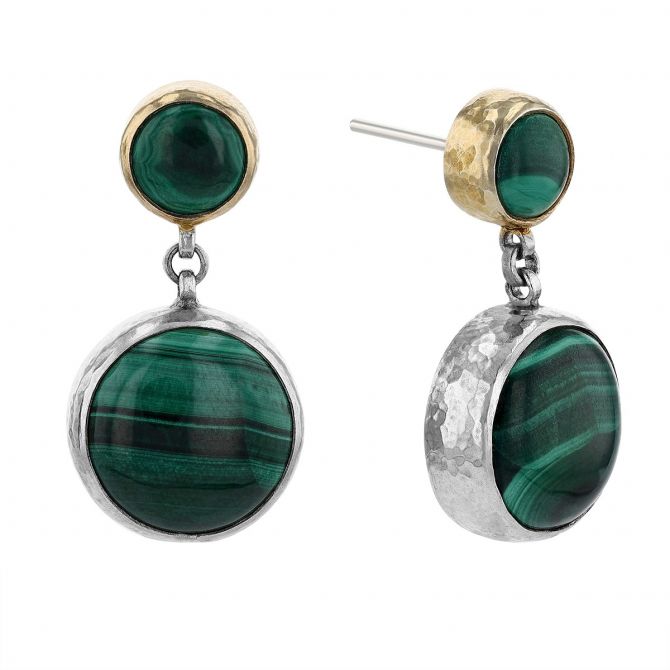 Round Cabochon Malachite Drop Earrings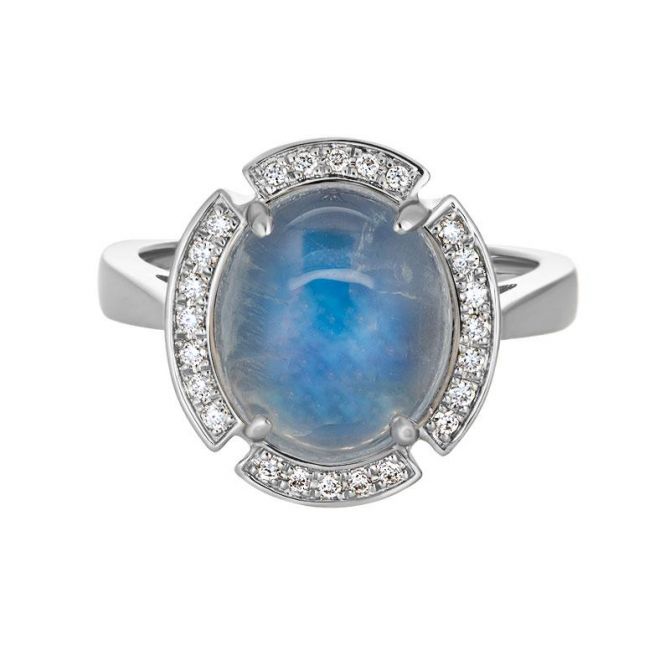 Oval Cabochon Moonstone & Diamond Split Halo Ring
If you need help picking out the perfect piece of jewelry, one of our experts would be happy to assist you. Stop into our store or text or call 402.391.0400 during store hours to speak with one of our friendly and knowledgeable sales associates.