A fiery statement piece, July's birthstone is the perfect complement to the rising temperatures. Symbolic of passion and prosperity, rubies have been prized for centuries by jewelry buyer and maker alike. One of our favorite makers,
Roberto Coin
, even adds a small hidden ruby to the inside of their pieces to promote long life, health and happiness. Both Cancers and Leos can find a wide selection of
ruby jewelry
to add to their birthday wishlist that will add a touch of elegance. To help celebrate one of our favorite birthstones, we've rounded up a few fun ruby facts and some new arrivals to Borsheims.com for gifting inspiration
Rubies were traded along China's Silk Road as early as 200 B.C.
Ancient Hindus referred to this birthstone as the "King of Gems".
Ruby is the second hardest birthstone (along with the related sapphire) after diamonds.
Rubies can range in color from pale pinks to the deepest possible red, known as "pigeon blood."
Ancient Hindus believed they'd be reborn as emperors if they offered rubies to the god Krishna.
When crystal inclusions are oriented in a specific pattern, a six-pointed star (called an asterism) becomes visible — making the gem a "Star Ruby."
Greek legend claimed that a ruby's warmth could melt wax.
In Burma—a significant ruby source since at least 600 AD—warriors believed that rubies made them invincible in some cases implanting rubies into their skin to grant protection in battle.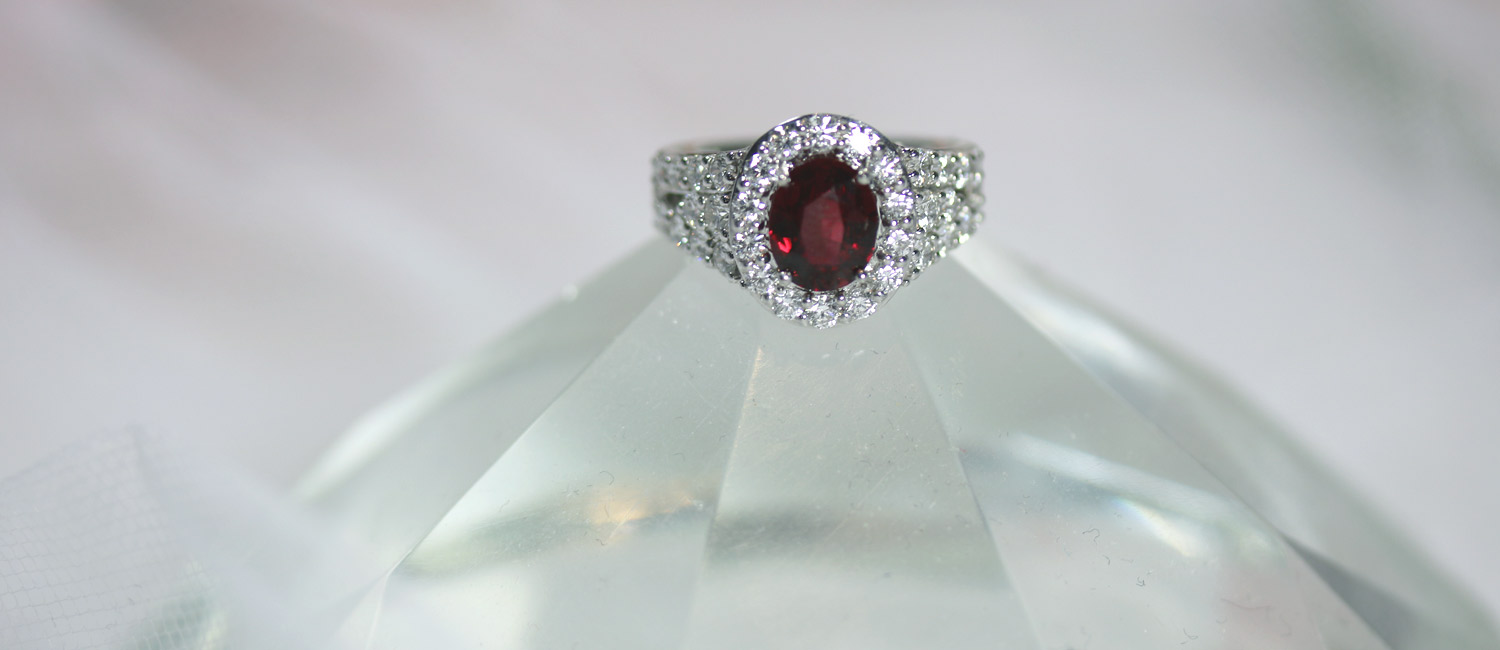 Though the ruby has a long history, it wasn't recognized as a variety of corundum until 1800. Prior to that, red spinel, tourmaline, and garnet were also believed to be ruby. Even the Black Ruby, one of the famed crown jewels of England, was considered one of the largest cut rubies until determined to be spinel.
After the original Burmese mines were depleted, the Mong Hsu region of Myanmar started producing rubies in the 1990s. They lacked the rich red hue of traditional Burmese Rubies but were treated with heat to improve saturation and transparency.
The red fluorescence power of ruby helped build the first working laser in 1960. Rubies—both natural and synthetic—are still used to make lasers, as well as watches and medical instruments.
Rubies are the most valuable variety of corundum minerals.
Chromium is the trace element that causes ruby's red color.
One of the largest rubies in the world is called the "Peace" ruby because it was found in 1919 shortly after World War I ended.
Learn more facts here and browse below for necklaces, rings and earrings sure to put a smile on any July babies' face.