Holiday gifts for your team can be an integral part of your overall employee recognition and retention program. Finding unique, creative, and appropriate gifts for your people can be a source of stress, when it should actually be a way to enjoy feelings of generosity and gratitude. Let's go through some of the questions that we often hear at our store.
How much should I spend on employee gifts?
That depends on the size of your business and the number of people you employ. Many employee recognition programs start at 5 years of employment and offer rewards every 5 years thereafter –so they are showing special appreciation to an individual employee once every 5 years.
If you look at holiday giving as a part of an employee recognition and retention program, you can say a special thank you once yearly. This is especially helpful with new employees –that 5 year anniversary can seem like a long way off in the future. A minimal yearly investment can pay big returns in employee happiness!
A way to make a single gift turn into something special is to look at long-term gifting strategies. For example, in the first year, give a set of steak knives, the next year, a matching carving knife, the next year, a paring knife. Before long, your employees will have a knife set that they will appreciate for years to come.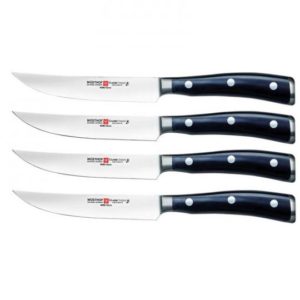 Glassware or serving pieces can be gifted in the same way. Here at Borsheims we love Simon Pearce and Juliska.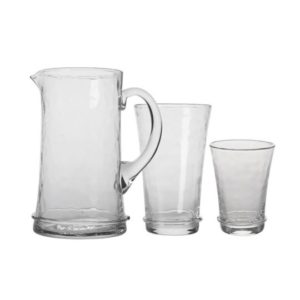 Our Nora Fleming product line makes giving fun. Nora Fleming makes neutral white serving pieces –everything from small cracker trays to serving bowls to large serving platters. Each serving piece has a small hole to receive a "mini". The minis are colorful decorative pieces that can be changed out for holidays, special events, or just for fun. For a gift your employees will love all year round, give a serving piece and mini the first year, and a different mini each year thereafter.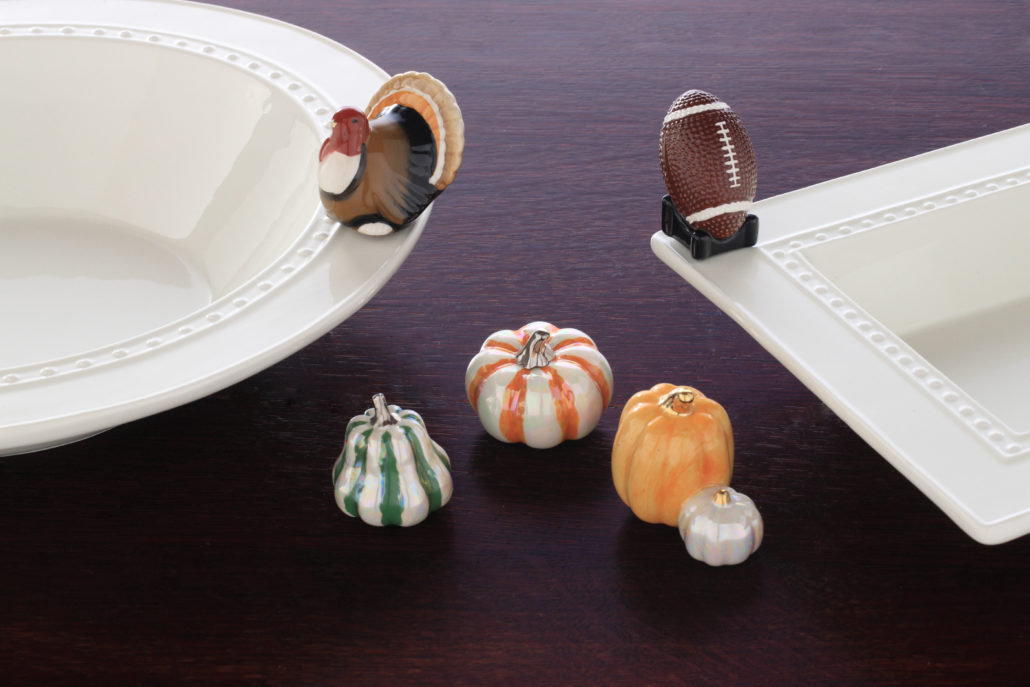 Should I give the same gift to everyone?
A one size fits all holiday gift can be difficult to find. You can select a set of gift options and allow each employee to choose. You can set up a website, or simply create a form to send around to your staff.
This method takes the surprise out of it, but opening the gift is still a happy experience. At Borsheims we like to curate a selection of gifts that run from the beautiful to the practical (but still beautiful), and we can do it at almost any price point.
What if they don't celebrate Christmas?
We call it the Holiday Season for a reason! Thanksgiving (it starts with Thanks!), Hanukkah, Kwanzaa, Winter Solstice, Christmas, Boxing Day, New Year's, and Fiscal Year End are all reasons to celebrate.
What is the anniversary of the opening of your company or business? You can celebrate that anniversary with your employees in lieu of the winter holiday season.
You can give your gift at any time and it will be appreciated. Your card can simply say, "It is our hope that you enjoy this gift in recognition and appreciation of your time and energy".
Channel your creative energies into growing your business –it's what you do best, and let a store like Borsheims handle your gift giving needs –it's what we do best!