December 21 – 22, 2022
Shop a curated selection of Mikimoto jewelry, exclusively at Borsheims. Mikimoto is the foremost producer of the world's finest quality cultured pearls and a premier designer of luxury pearl jewelry. Mikimoto's exquisite jewelry is crafted from Akoya pearls and South Sea pearls in shades of black, white and gold, each of which is carefully cultured and hand-selected. Every piece of Mikimoto jewelry reflects timeless elegance, sophistication and distinctive style.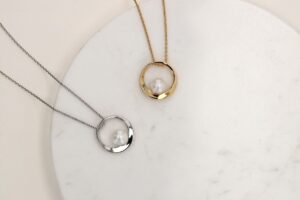 Shop our entire selection of Mikimoto here.