November 18 – 19, 2022
Shop a curated selection of Spinelli Kilcollin luxury jewelry, exclusively at Borsheims. Combining, comfort and design, each Spinelli Kilcollin piece is handcrafted in downtown Los Angeles by a small team of talented local artisans using ethically sourced materials.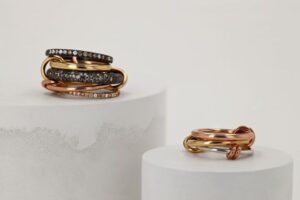 Learn more about luxury jewelry designer Spinelli Kilcollin and their iconic Galaxy Rings here. Shop our entire selection of Spinelli Kilcollin here.