Everyone's favorite fashion season is finally upon us, and this year's fall jewelry trends are full of fun accents and unique details. Autumn's jewelry trends are on point, from tried and true classics like pretty pearls and bold gemstones to more surprising trends featuring floral details and fringe. Read on to find out what accessories you need to add the perfect finishing touch to any fall outfit.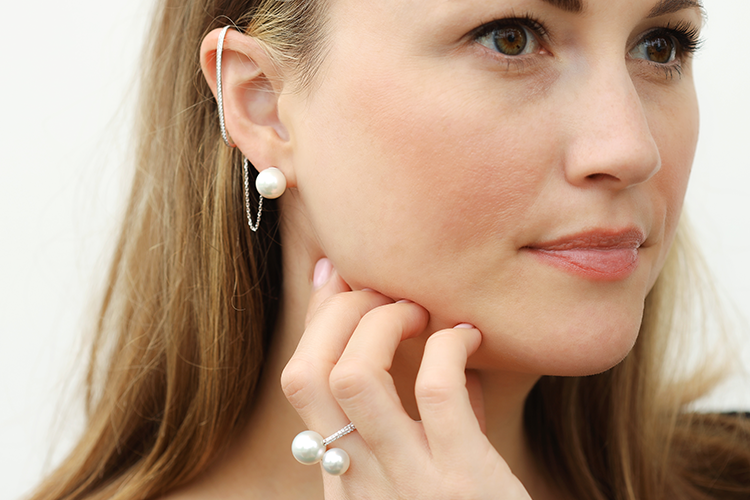 Distinctive Pearls
Like diamonds, pearls are a timeless gemstone that you'll never tire of. While classic pearls are always in style, unusual pearl jewelry that strays from the traditional pearl's prim and proper appearance might be just what you want this season. Opt for pearls in organic shapes, unexpected colors, or edgy details for a fresh take on this enduring trend.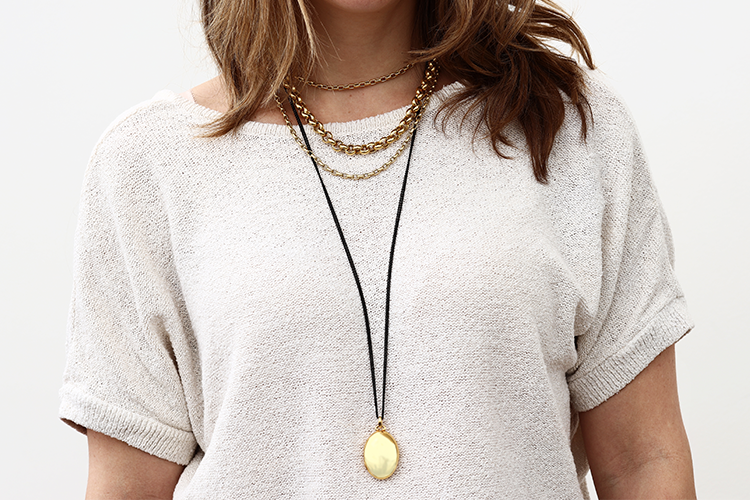 Lots of Layers
It's the more, the merrier with this popular trend. Layer on necklaces in varying lengths or wrap a longer chain multiple times to create a cost-effective layered look. Multi-strand necklaces create a substantial appearance with layers upon layers—the perfect nod to the cooler temperatures.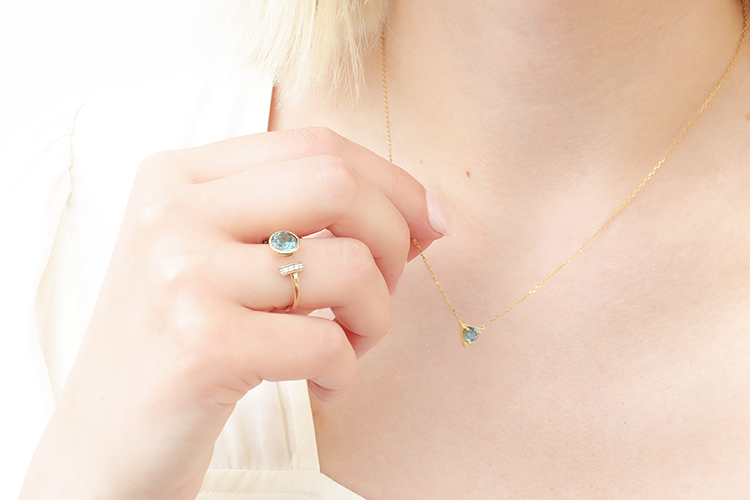 Vibrant Gemstones
Gemstones are hot this season, and the bigger and bolder they are, the better! Precious gemstones like sapphires, rubies and emeralds offer a rich color palette that's ideal for autumn, as do some of the more modern gemstones like quartz, agate and opal.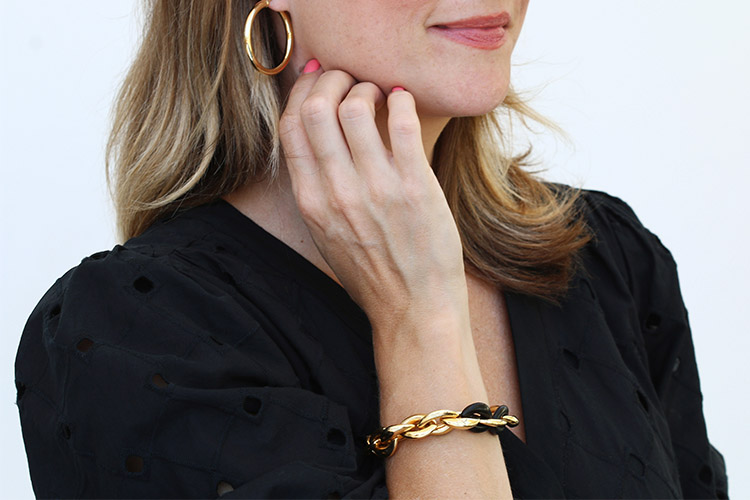 Modern Chains
From thin paperclip styles to thick, chunky chains, chain link jewelry has been trending all year long. While the chain link trend is most widely seen in necklaces, we love that it's translating into other jewelry, including bracelets and earrings.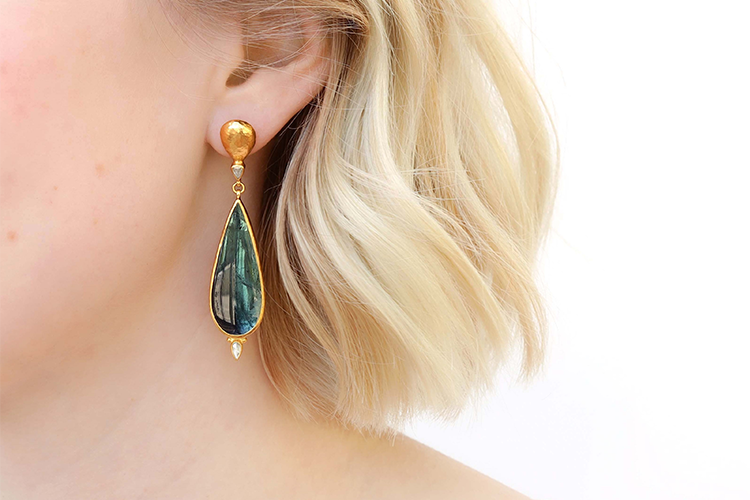 Statement Earrings
From sparkly chandelier styles to dazzling gemstone drops, we are here for the statement earring craze. Whether it's for a day at the office, a night out on the town or a formal event, these earrings offer endless versatility. With earrings this bold, you won't need to wear any other jewelry to complete your look.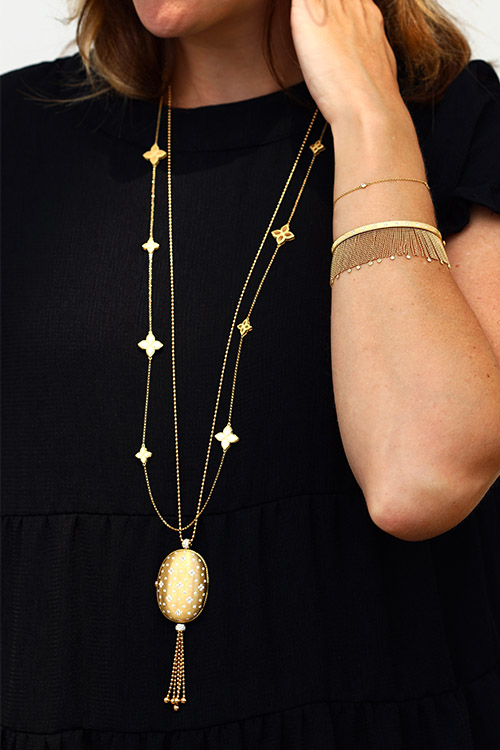 Extended Strands
Long necklaces, especially when worn over a flowy blouse or oversized sweater, add a touch of luxury to an outfit while still looking effortless. We're especially looking forward to embracing the layered look by mixing multiple long, cascading necklaces together.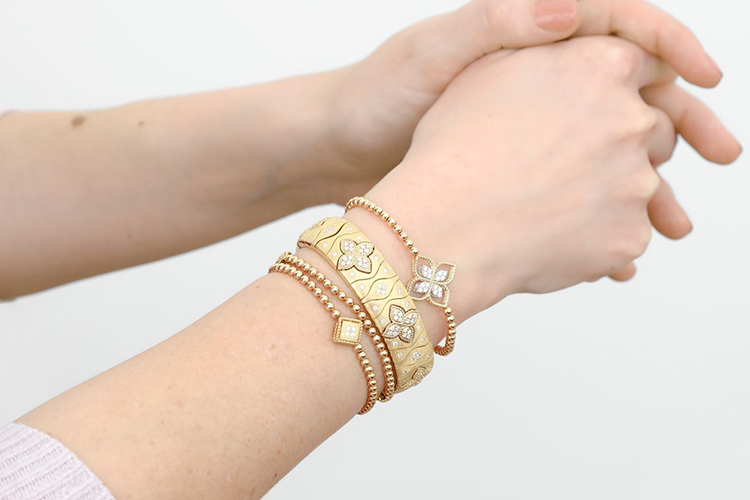 Floral Accents
In contrast to the fall foliage, accessories with subtle hints of floral accents are trending this season. Famed jewelry designer Roberto Coin has several collections that dawn a romantic floral pattern, such as his Princess Flower and Venetian Princess designs.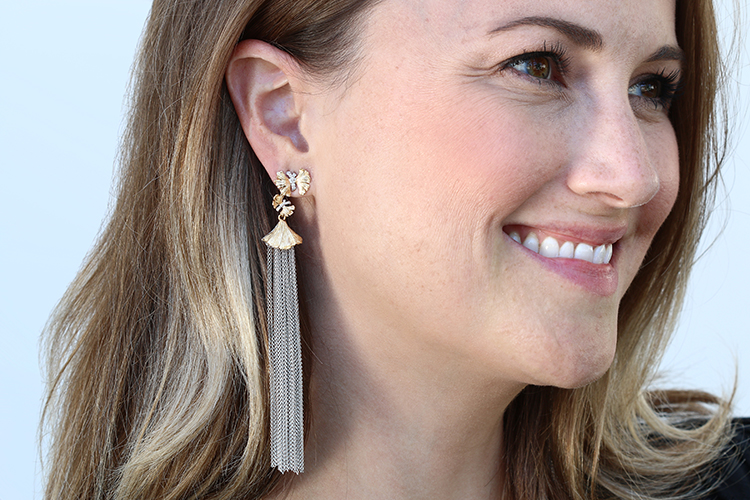 Fringe Details
Fringe and tassel accents on jewelry are going to be big this season. We've already seen respected jewelry designers like Roberto Coin embracing this trend in a big way. Fringe jewelry's flowing, fluid details offer the perfect amount of movement and interest to any dressed up or dressed down look.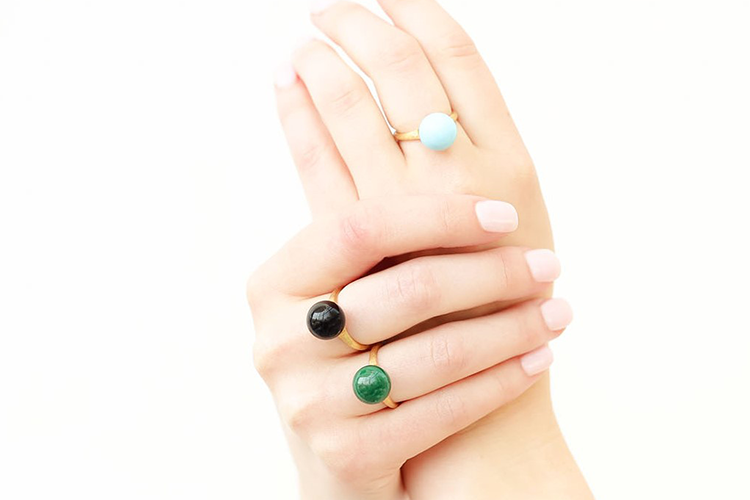 Cocktail Rings
The return of the cocktail ring is everything this season as we approach cooler temps. Like so many of our other trends, these statement rings look best stacked and piled on.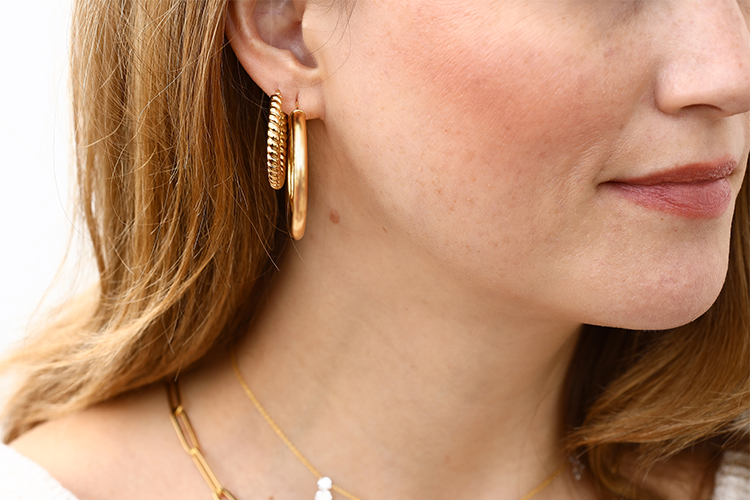 Curated Ears
While layering and stacking have long been popular ways to style necklaces, bracelets and rings, curated ears featuring multiple earrings have been big in 2022. This season will be all about stacked hoops, studs, and ear cuffs for those with multiple earholes. We can't wait!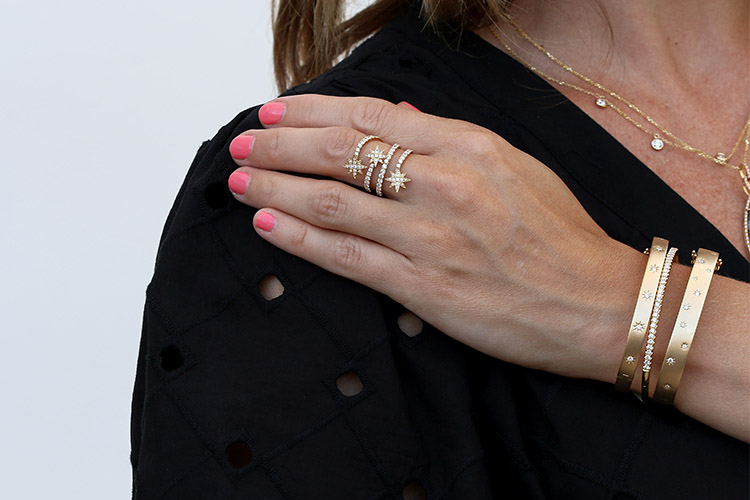 Celestial Styles
The celestial-inspired accessories trend is still in fashion for another season. From star rings to moon necklaces and everything in between, you can easily illuminate your look for day or night with celestial jewelry.    
If you are looking to embrace a fall trend this season, one of our jewelry experts would be happy to assist you. Stop into our store or call 1.800.642.4438 during store hours to speak with one of our friendly and knowledgeable sales associates.