Everyone's favorite fashion season is finally upon us, and this year's fall jewelry trends are full of fun accents and unique details. From tried and true classics like diamonds and charms to more contemporary looks featuring oversized gems and fringe, autumn's jewelry trends are on point. Read on to find out what accessories you need to add the perfect finishing touch to any fall outfit.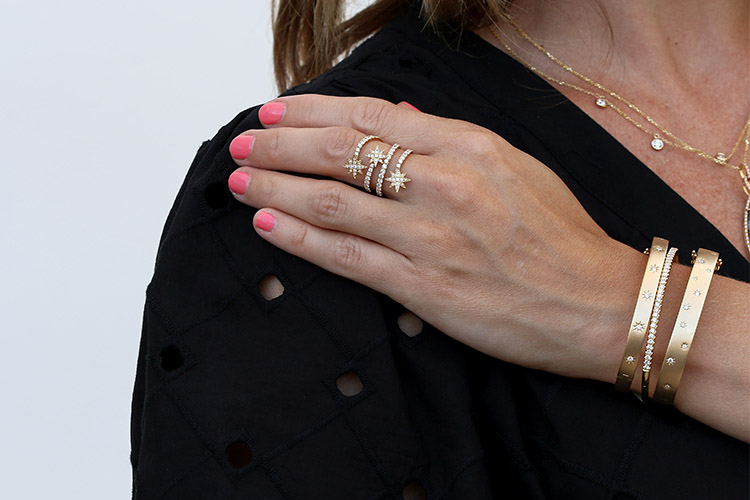 Celestial Statements
The celestial-inspired accessories trend is still in fashion for another season. From star rings to moon necklaces and everything in between, you can easily illuminate your look for day or night with celestial jewelry.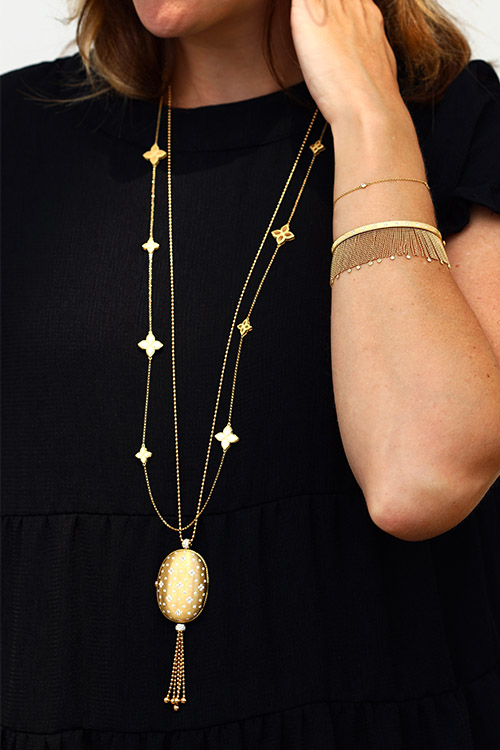 Great Lengths
Long necklaces, especially when worn over a flowy blouse or oversized sweater, add a touch of luxury to an outfit while still looking effortless. We're especially looking forward to embracing the layered look by pairing multiple long, cascading necklaces together. Roberto Coin's necklaces offer a wide selection of lengthy 18k gold pieces that look especially divine when intermixed.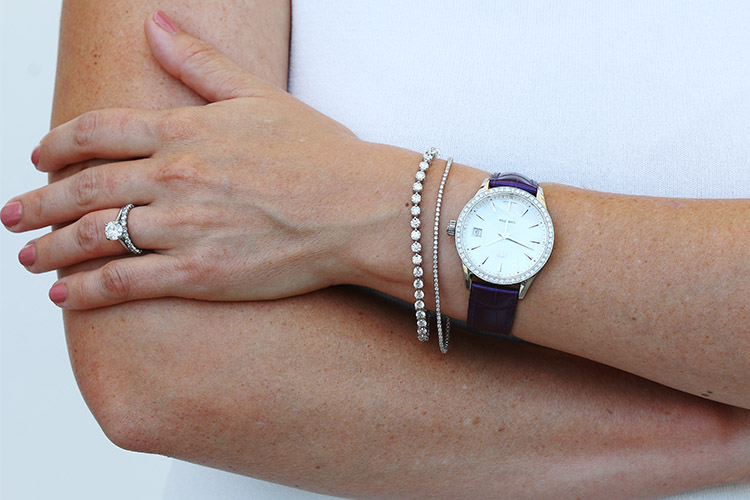 Dainty Diamonds
Diamond tennis bracelets and necklaces are back in style, and we couldn't be happier about it! While we love diamonds in any size, dainty diamond accessories are just plain sweet. Try stacking diamond tennis bracelets in varying sizes with a classic diamond-accented watch. The end look is sublime.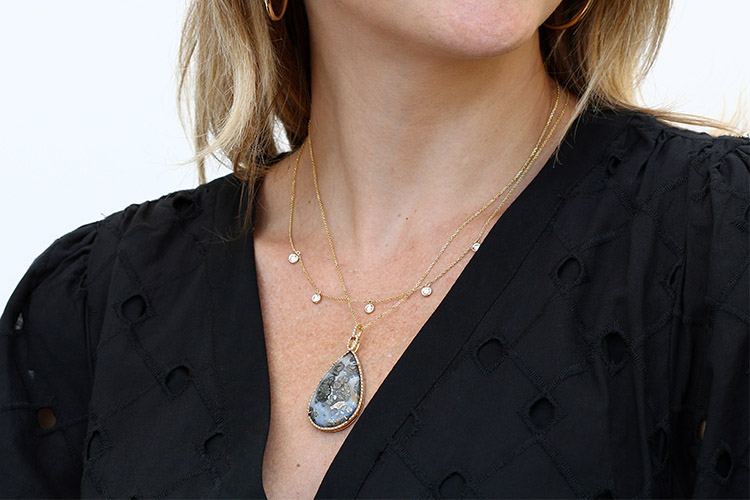 Big Gems
Bigger is better this season when it comes to gemstones. Watch for gigantic gems in a wide range of shapes, including round, oval, pear, square and emerald cuts. Precious gemstones like sapphires, rubies and emeralds offer a rich color palette that's ideal for autumn, as do some of the more modern gemstones like quartz, agate and opal. For a truly on-trend look, pair an oversized gemstone pendant with a daintier necklace in a coordinating metal type.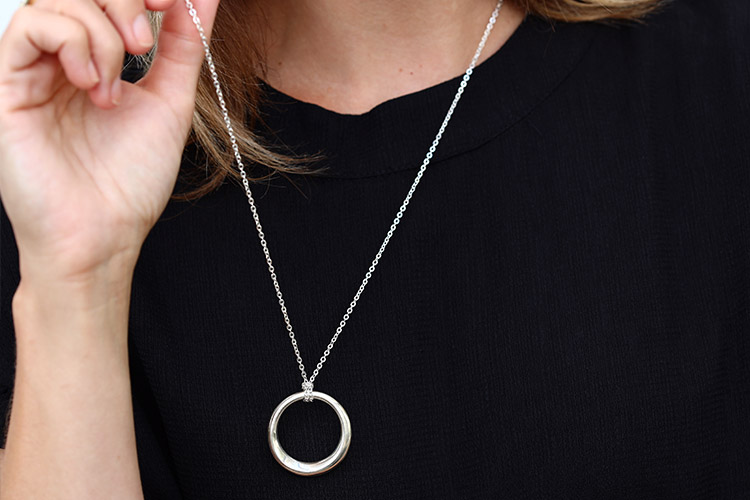 Simple Silver
While we are eternal fans of gold for the autumn season, sterling silver jewelry has seen a resurgence in popularity this year. Great for both everyday wear and special occasions, sterling silver creates a polished look that will make you reconsider your favorite go-to accessories.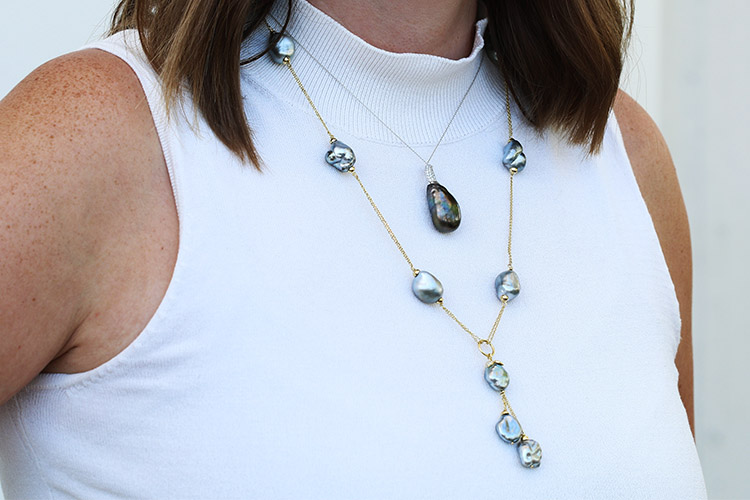 Distinctive Pearls
Like diamonds, pearls are a timeless gemstone that you'll never tire of. While classic pearls are always in style, unusual pearl jewelry that strays from the traditional pearl's prim and proper appearance might be just what you want this season. Pearls in varying sizes, shapes and colors create an organic look that's refreshingly unexpected and unique!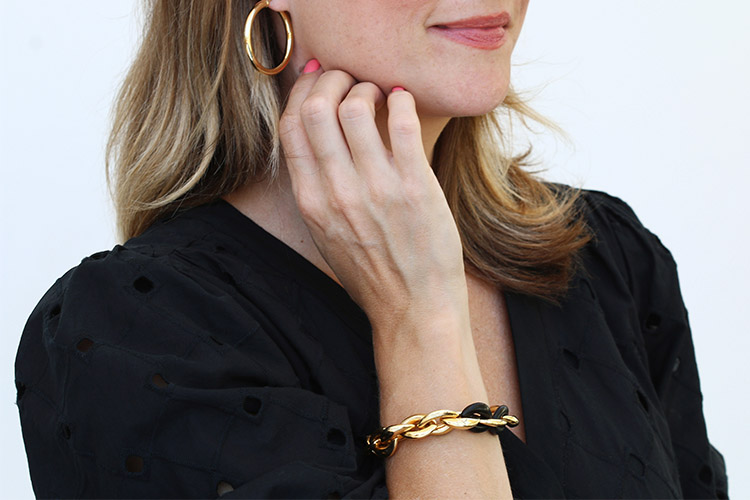 Chunky Chains
Chain link jewelry has been trending all year, especially when it comes to necklaces. While we still love this trend for fall, we can't wait to see it highlighted more in bracelets, earrings and rings in addition to necklaces.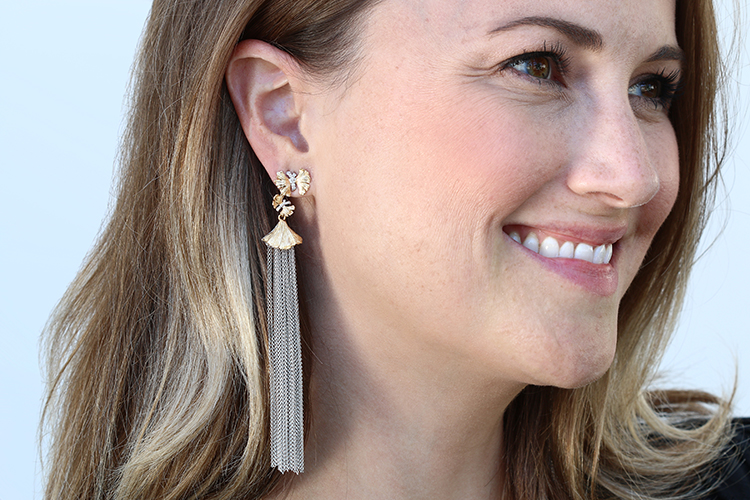 Fringe Details
Fringe and tassel accents on jewelry are going to be big this season. We've already seen respected jewelry designers like Roberto Coin embracing this trend in a big way. The flowing, fluid details of fringe jewelry offers the perfect amount of movement and interest to any dressed up or dressed down look.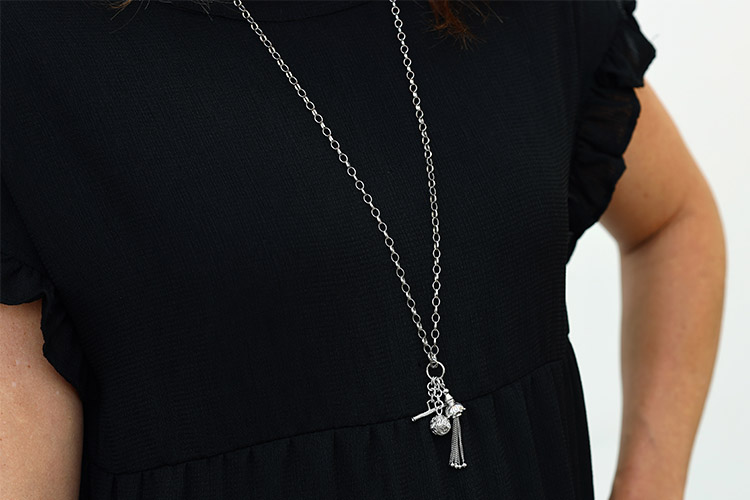 Endearing Charms
Express yourself with a lovely charm necklace or bracelet. You can create a unique and extraordinary piece of jewelry by adding a charm to signify each of your passions and significant life events.