Your big day is fast approaching, and before you know it, you'll be exchanging "I-do's." For grooms, it's tempting to think all that's left to do is show up! Let us be the first to tell you there's one more gift to give, and this one takes the four-tiered cake. A wedding gift for a bride from the groom is not only common, but it serves as one last moment shared between the not-yet-betrothed as they head into marriage. The wedding day gift is a way to express your feelings about the culmination of what the last year of anticipation has meant to you, a way to share how much this day truly means. And despite what your beautiful bride-to-be says, jewelry is likely at the top of her list! But have no fear as we've compiled the best wedding gift ideas, in no particular order, for a bride from her groom that are the perfect blend of sentimental, personalized and sure to get a heartfelt, "WOW."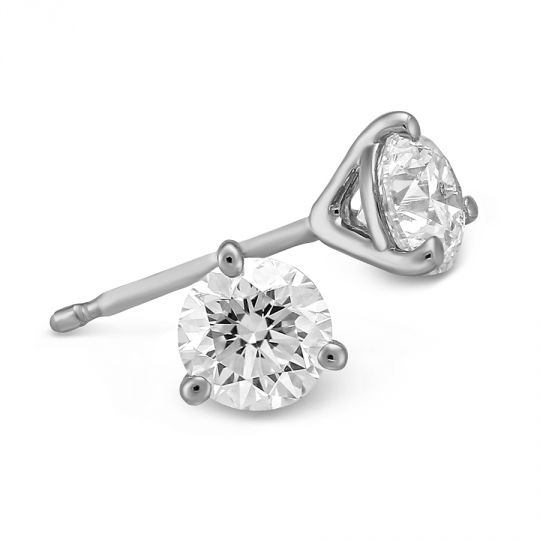 Diamond Stud Earrings
What better way to say, "You mean the world to me," than with a sparkling pair of diamond stud earrings? Alongside a wedding, these might be in the top 5 things every little girl someday dreams of having. Now, every time your soon-to-be wife wears these, she'll think of your special day.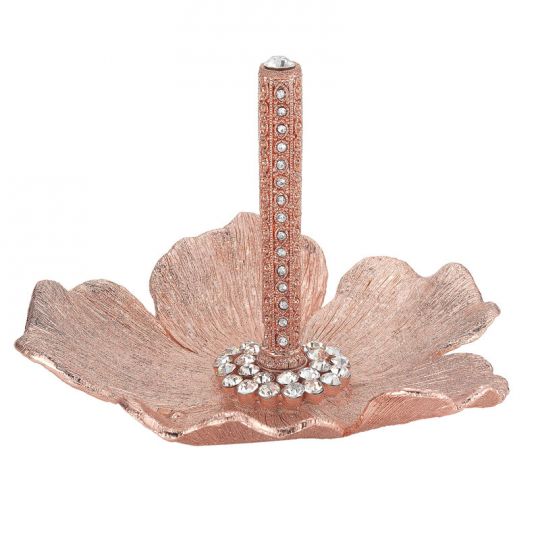 Jewelry Holder
While not jewelry itself, a jewelry dish or ring holder provides a long-term keepsake for keeping her new prized possession safe. For those wondering, keeping wedding rings in tip-top shape does require removing the ring nightly. A beautiful ring holder provides the perfect backdrop to her new diamond as she heads off to sleep. It's also there to greet her when she wakes in the morning, reminding her of your perfect love story.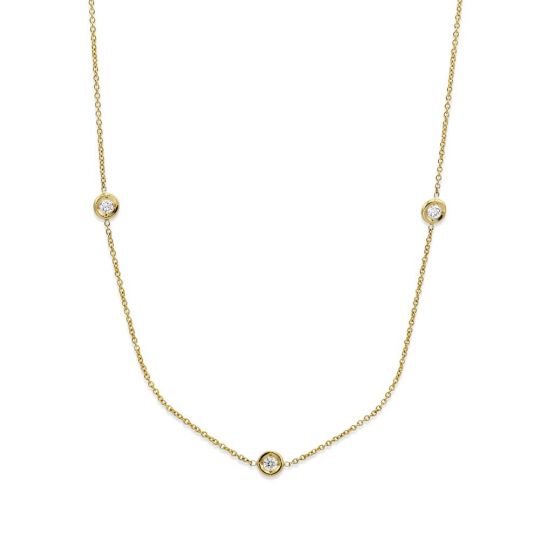 Diamond Necklace
The practical groom would likely opt for a gift that is not only meaningful but functional, i.e., something that can be worn every day. A diamond necklace, whether a solitaire pendant or a diamond station necklace, is not only thoughtful but the most glamorous kind of practical. Just like the diamond earring, each time your future wife puts on her wedding day gift, she'll be reminded of your walk down the aisle.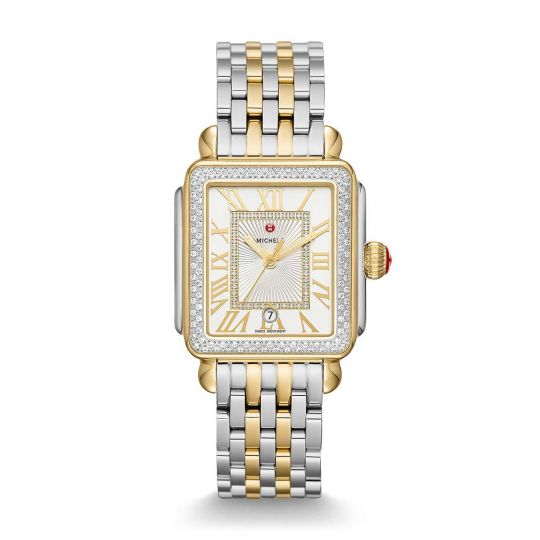 Elegant Watch
Watches are a traditional way to celebrate your wedding day and one that can be worn frequently. Including a love note that says, "See you on the altar at 5," is the perfect way to present your sweetheart with her wedding day gift.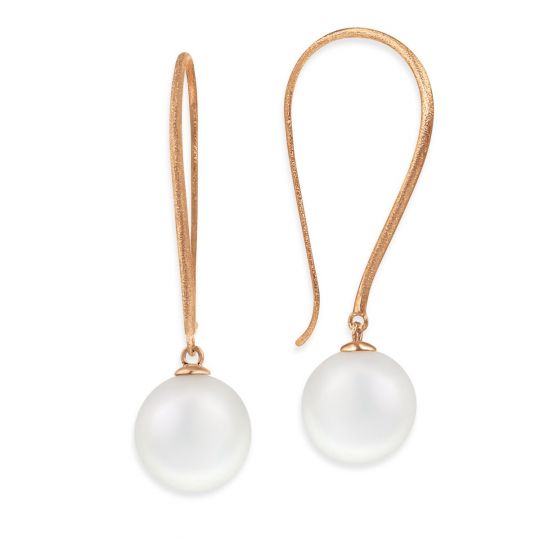 Pearl Jewelry
Classic and timeless, just like her. Pearls are the quintessential collection piece and can be added onto throughout the course of your marriage with matching earrings, bracelets and necklaces.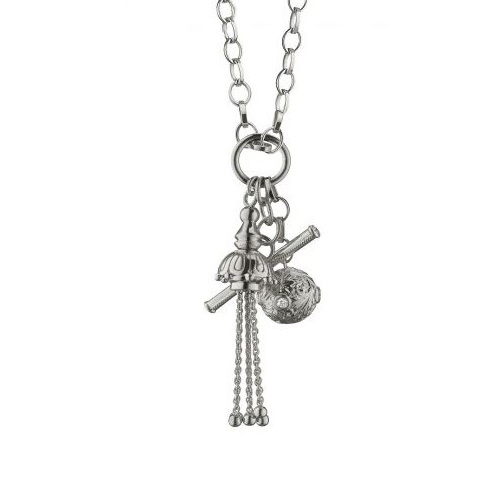 Charm Bracelets or Necklaces
The perfect way to capture each of life's milestones, including your wedding day, is with the gift of a charm bracelet. As you reach important milestones in your lives together, you can enjoy picking out charms to signify these essential and meaningful moments in your shared life.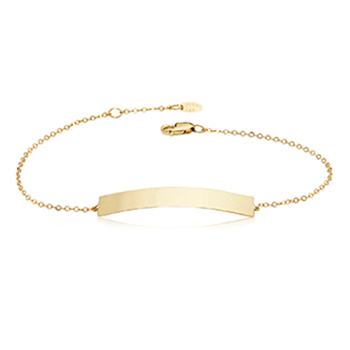 Personalized Jewelry
Many grooms opt for jewelry that can be engraved with something special like your wedding date, the day you fell in love or any day that holds special meaning to just the two of you. Pieces to consider are bar, plate or cuff bracelets along with pendant necklaces. This option allows you to choose from a variety of jewelry types and finishes.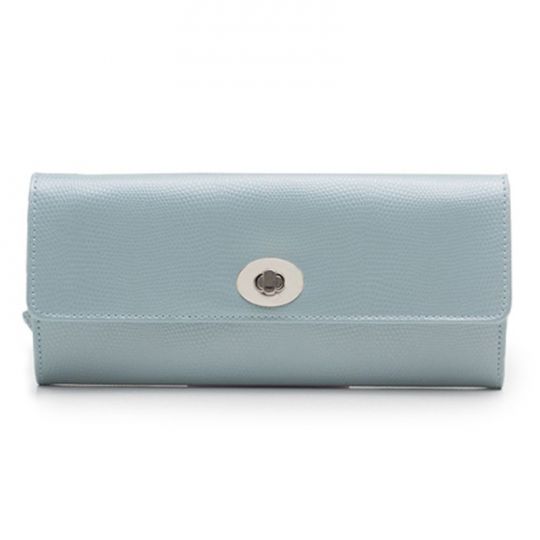 Jewelry Travel Case
What's better than getting jewelry itself? The promise of more jewelry! A jewelry travel case provides a safe carrying case for your bride's newest addition to her collection, along with a hint of what's to come – adventure and jewelry!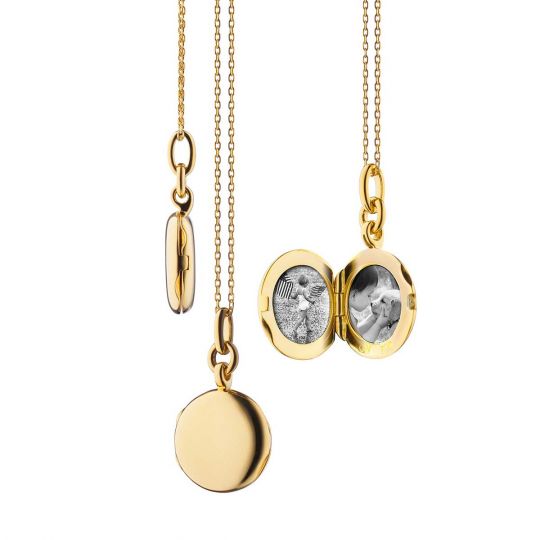 Locket
These unique jewelry pieces are synonymous with treasured moments. Lockets provide a place to hold things close to one's heart. Whether engraved or handwritten, a small word or special date between the two of you can be stored for a lifetime around the neck of your bride.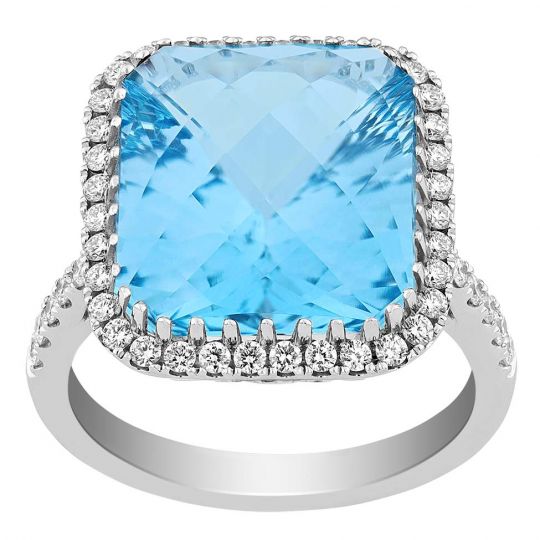 Her Something Blue
If we haven't mentioned it yet, gifting your bride with jewelry the day of the wedding presents an opportunity for her to wear her present on her special day. Taking that a step further is providing her with her "something blue" that can be worn around her neck or wrist, on her ears or even her finger. A subtle blue hue will accomplish this nicely, and you'll score major points for remembering this important piece of good luck for the wedding day.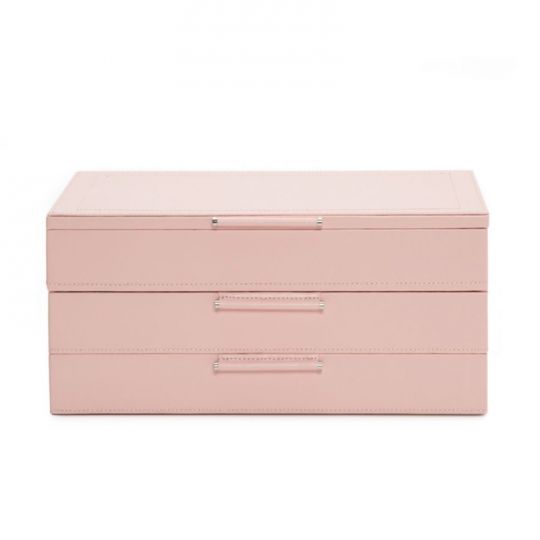 Jewelry Box
Much like the jewelry travel case, the jewelry box is an excellent way to show your wife you intend on showering her with jewelry throughout your marriage. Jewelry boxes are a sweet, thoughtful way to commemorate any special event, especially your wedding day.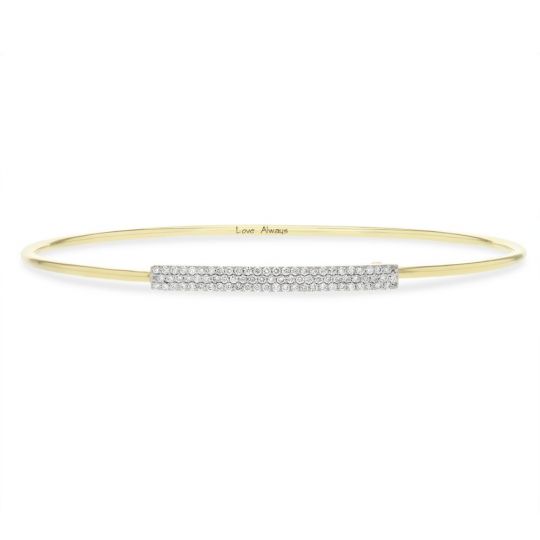 Diamond Bracelet
Last, certainly not least, and just as impactful as diamond studs or a diamond necklace, is a diamond bracelet. This timeless gift provides your bride with a piece she can wear down the aisle and each day after that. Much like a wedding ring, bracelets were designed to signify the eternity of a significant event, and what is more significant than your wedding day?
Of course, the ultimate gift for a groom to give his bride is one that is well thought out, unique to you as a couple and one that signifies the importance of this once-in-a-lifetime day. If you need help picking out the perfect gift for your bride, one of our gifting experts would be happy to assist you. Stop into our store or call 1.800.642.4438 during store hours to speak with one of our friendly and knowledgeable sales associates.