Wedding day gift exchanges between the bride and groom have become increasingly popular over the past few years, and they're a great way to share a few special moments together before saying "I do." These gifts are typically exchanged the night before the wedding or the day of prior to the ceremony. Quiet moments can be hard to come by on your wedding day, so exchanging gifts privately is a great reason to sneak away for a few minutes alone together. As your big day approaches, you may be wondering what to get your future husband to show him just how much you love him. We've created a list with options for all budgets ranging from sentimental to practical and everything in between.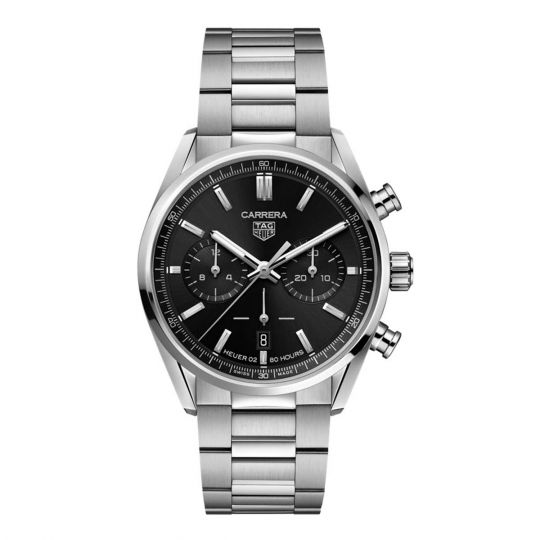 A Watch
Keep your future hubby on time with a gift that will last a lifetime. Investing in a quality watch is a great way to elevate your partner's appearance at work, out with friends and even on your big day. You can include a personalized note that says, "Meet me at the altar at 5 pm, don't be late!"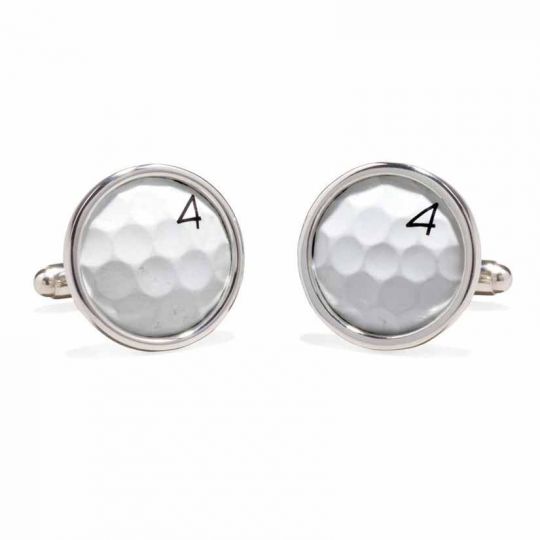 Cufflinks
Cufflinks are an excellent choice for giving a highly personal gift. With many different options and abilities to customize, you can show your groom how much you care with a pair of cufflinks inspired by his favorite things – think style, tradition, sports, etc. Cufflinks can also be passed down from loved ones, providing a sentimental aspect to your gift.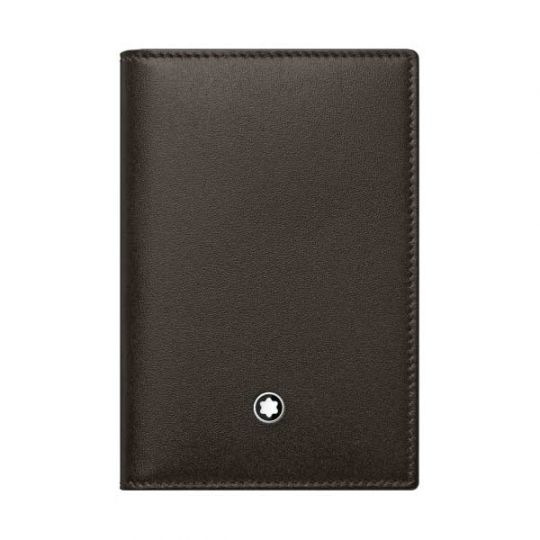 A Wallet
Since wallets tend to endure a lot of wear and tear, you can never go wrong gifting a new one. Consider adding your partner's initials or last name for a personalized touch.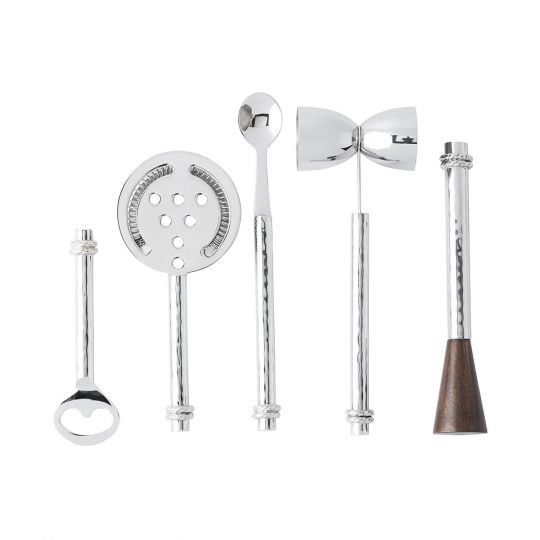 Bar Tools
If you're looking for a more playful gift to give your husband on your wedding day, bar tools and accessories are a great option. Make future entertaining fun with a nice decanter, a set of tools to create craft cocktails or a personalized bottle opener.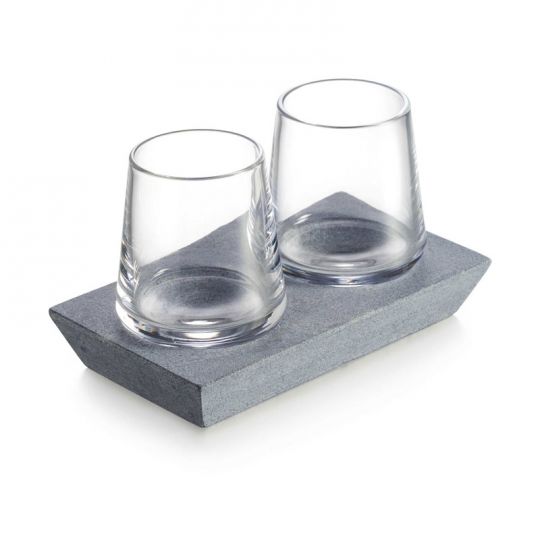 Glassware
Pairing perfectly with some new bar accessories, a set of etched highball glasses or classy stemware makes a thoughtful gift for anyone who enjoys a quality drink.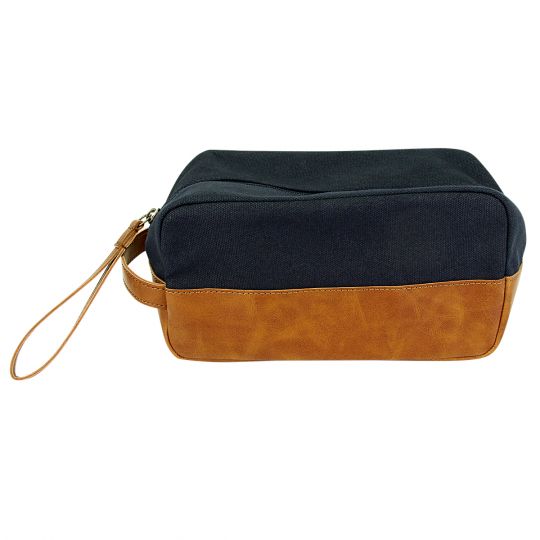 Toiletry Travel Case
Spoil your future spouse with a new dopp kit that he can take along on your honeymoon. Toiletry bags are great for keeping things organized and safe during travel. Go for something fun, like a canvas material, or opt for something more traditional, like leather.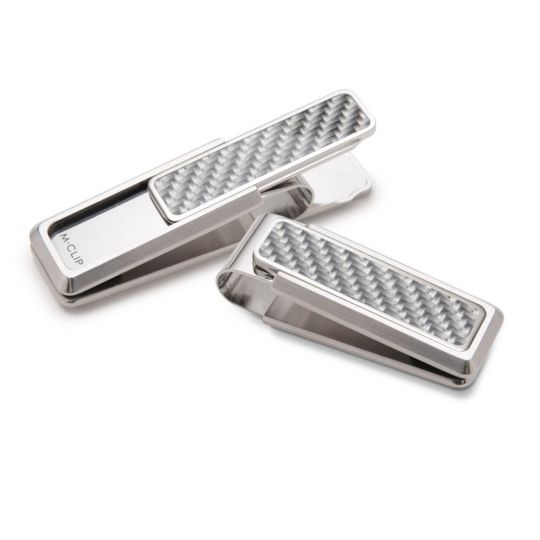 A Money Clip
Does your groom prefer to keep his pockets less bulky? If so, a money clip is the way to go. Not only do these look classy and sleek, but they offer easy access to his cash or cards. These can also be engraved with his initials or a short note for a more personal touch.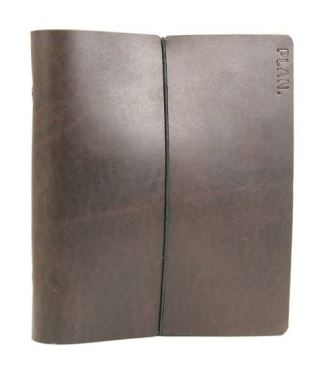 A Leather Journal
If your future spouse is a writer or loves to jot down notes and lists, a leather-bound journal is a perfect gift. Not only is it thoughtful, but you'll be able to write a special note in the first few pages for him to read on your big day.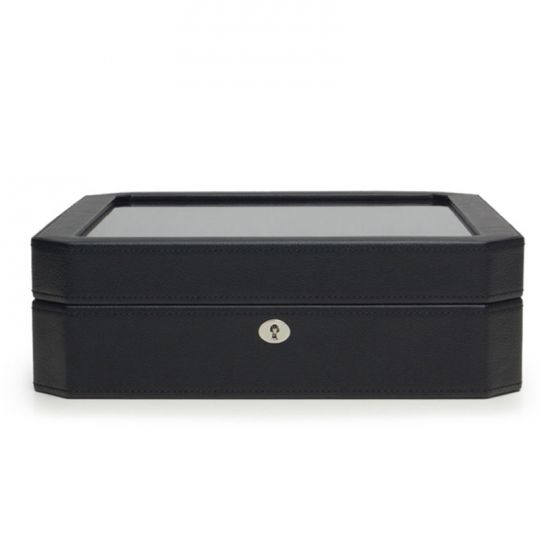 A Watch Box
A watch box is both elegant and purposeful, making it an ideal gift for watch collectors and those with only staple pieces alike. Help your groom stay organized while also protecting some of his most valuable accessories.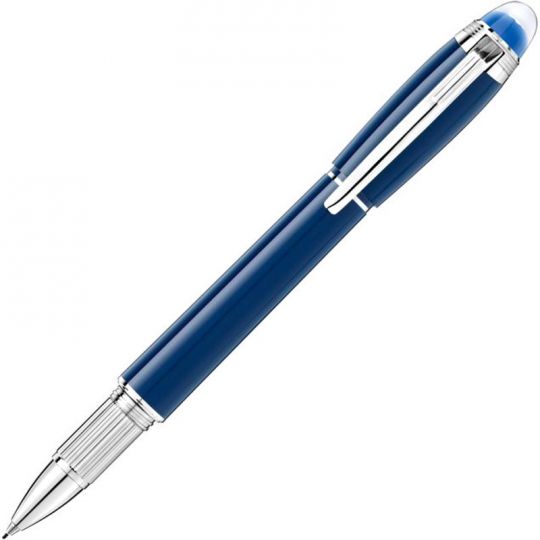 A Nice Pen
Last on our list, but certainly not least, is the gift of a quality pen. Not only does this show your intellectual appreciation for your partner, but it's perfect to use for signing your marriage license and forever branding it as the pen that sealed the best deal of his life.
If you need help picking out the perfect gift to give your groom on your wedding day, one of our experts would be happy to assist you. Stop into our store or call 1.800.642.4438 during store hours to speak with one of our friendly and knowledgeable sales associates.