The holiday season is here and the perfect time to channel your inner Martha Stewart. A lot of the focus during these occasions are rightfully family time and food. But what about the ambience and decor?
To help you prepare for the sometimes overlooked aspects of holiday hosting, we've partnered with Kate Knowles of The Renovated Acre to provide some ideas for table settings for turkey day and xmas as well as a cute idea for more casual family gatherings (hint hint, it includes hot chocolate). <3
Today I am collaborating with Borsheims to show you different pieces you can use in your home if you are hosting Thanksgiving or Christmas this year. Whether it's a full tablescape or a cozy space in your living room, these pieces will help make your celebrations beautiful and memorable with your family!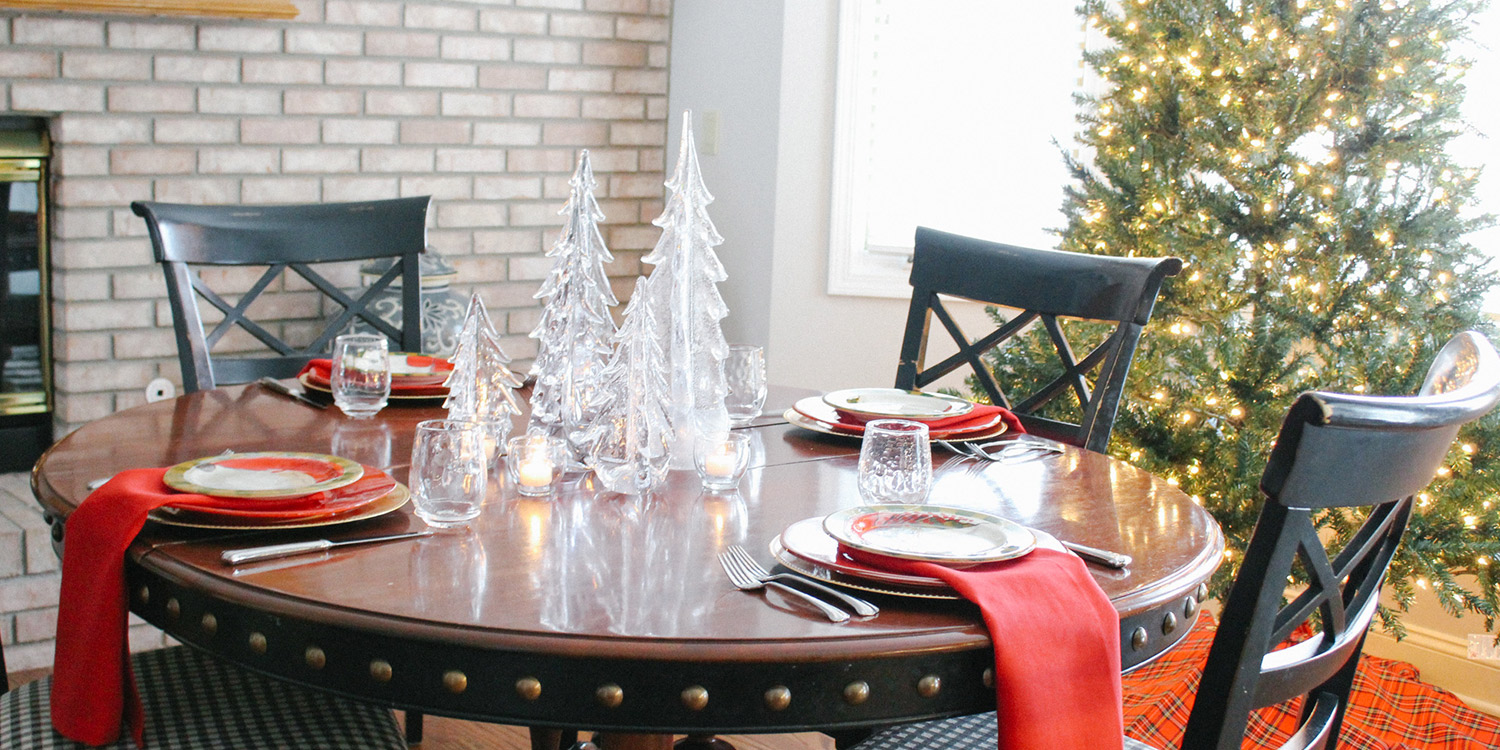 Thanksgiving Tablescape
My mom hosts our family's Thanksgiving every year and it's a holiday we always look forward to. I mean, who doesn't love getting to relax with family and eat the most delicious food all day long?!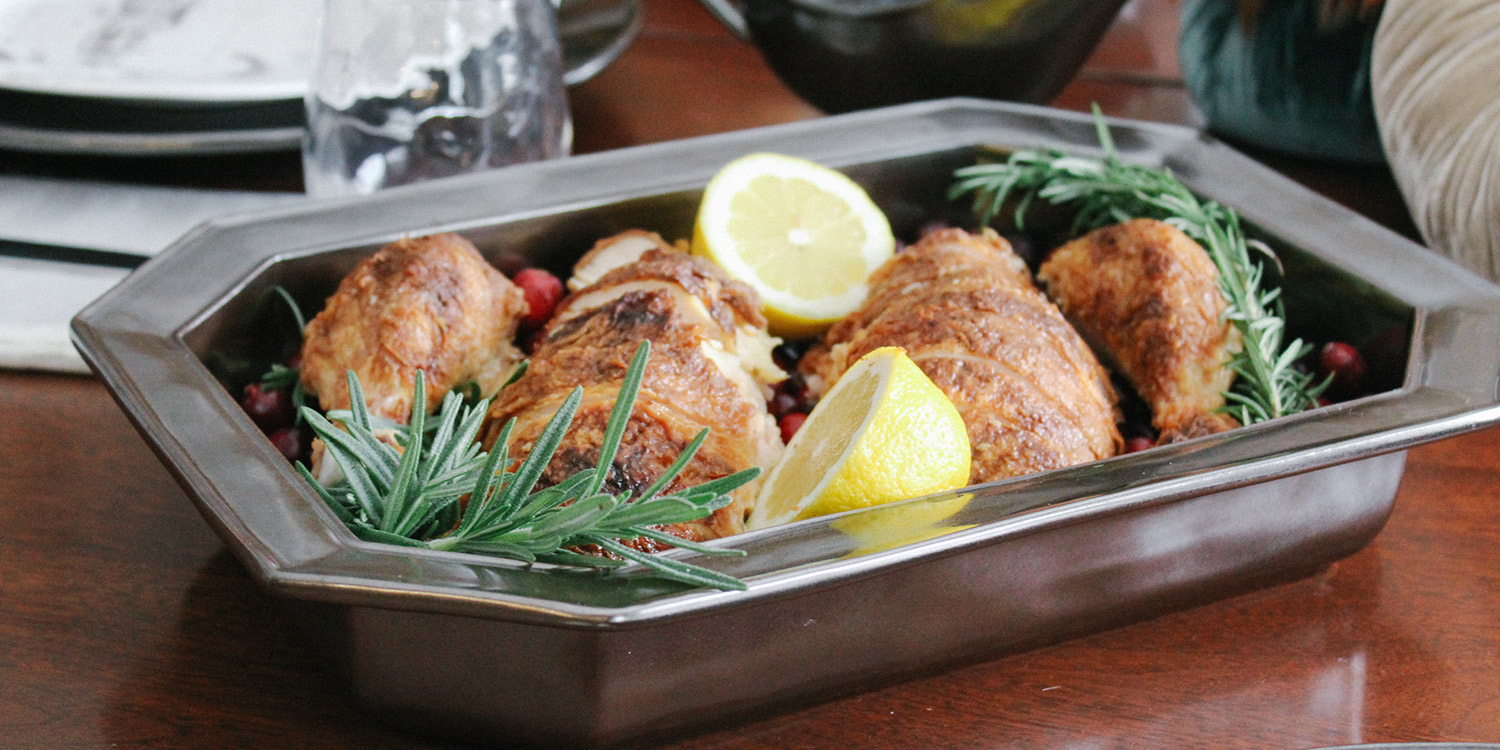 I love this combination of Juliska dishes for Thanksgiving, especially the Country Estate plates. There are actually three different collections in this tablescape: Puro Platinum, Country Estate in Flint, and Pewter. They all mix and match so well and compliment each other beautifully. The pewter serving pieces are microwave and oven safe, too, so you can keep your Thanksgiving dishes warm! The Hot Skwash pumpkins are so beautiful and versatile – you can decorate them around the house or use them as a grouping for a centerpiece.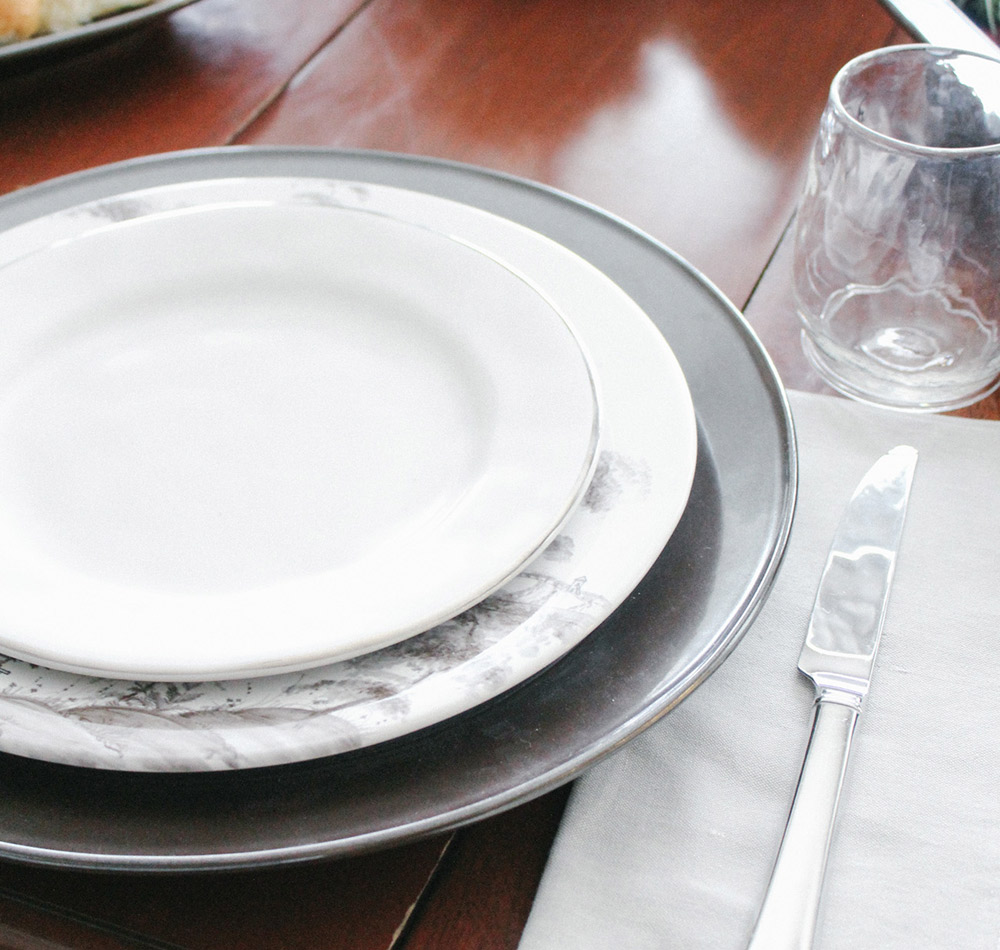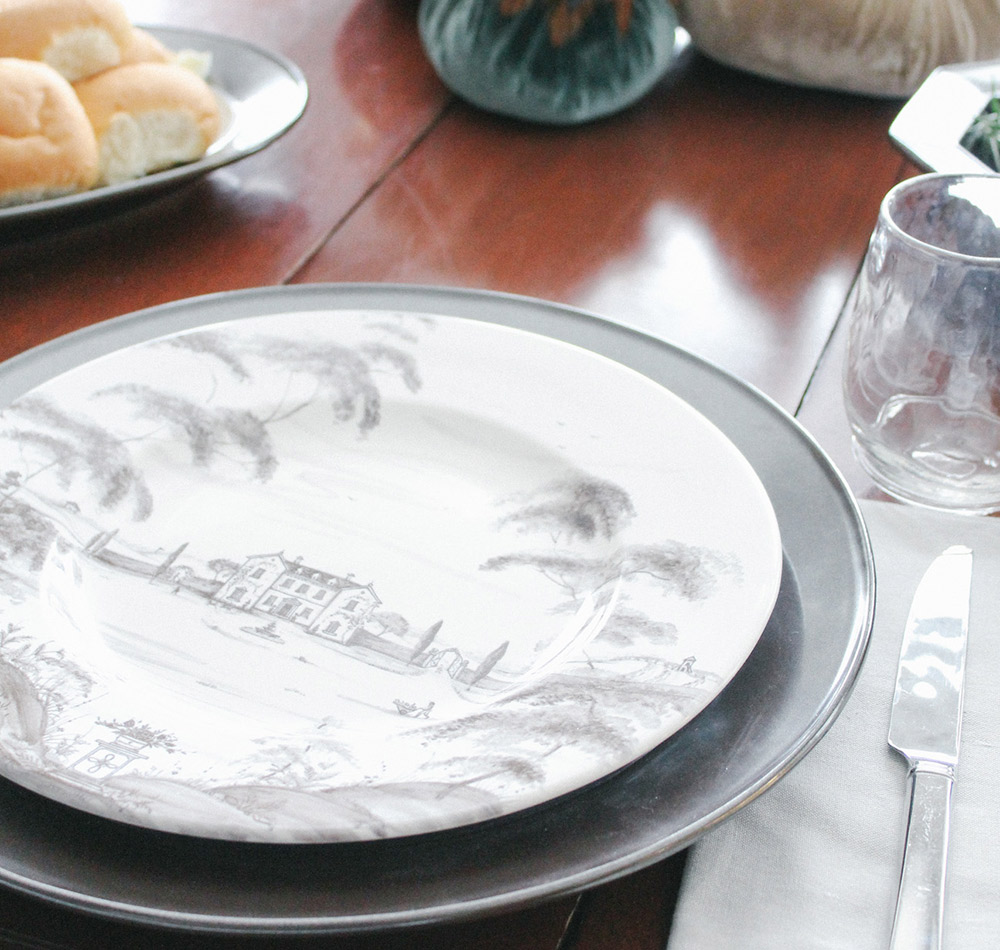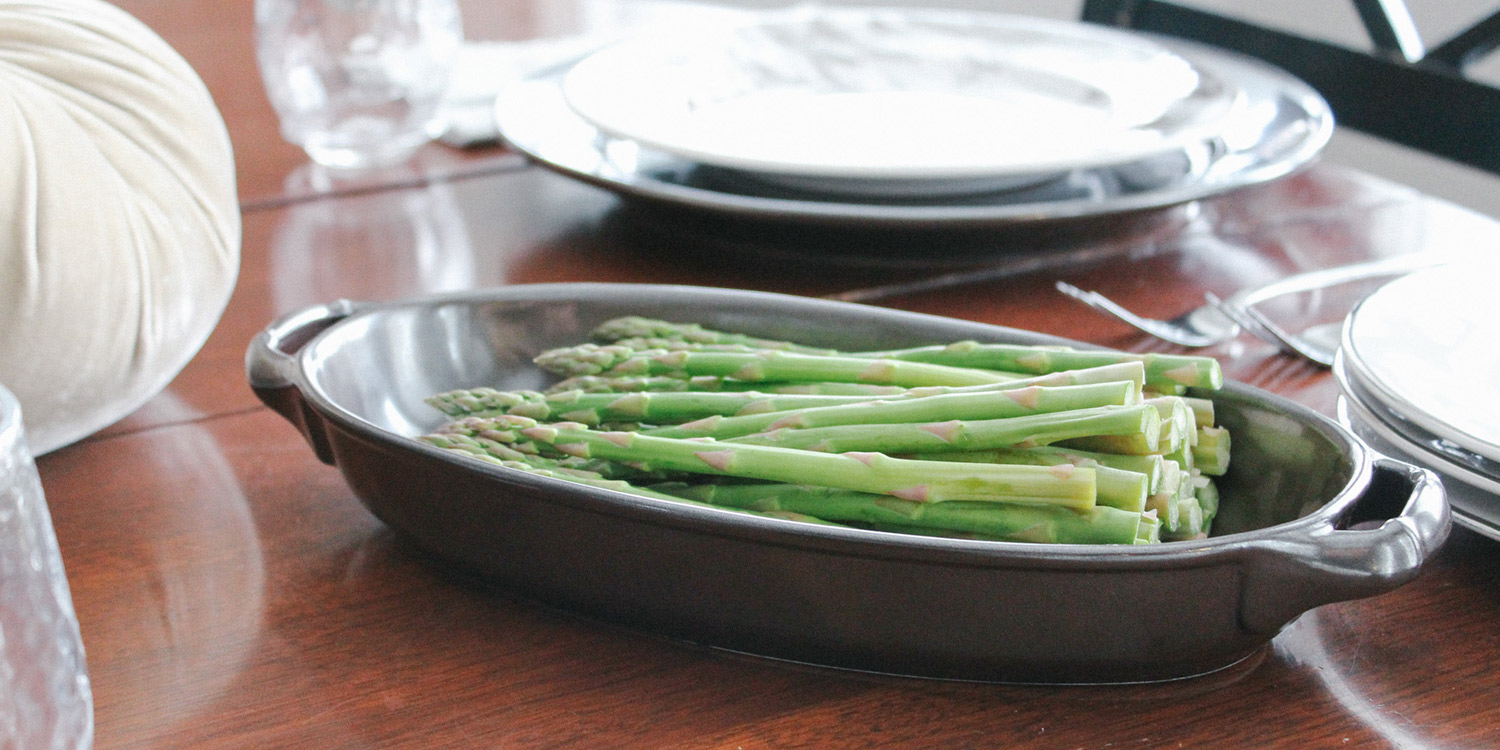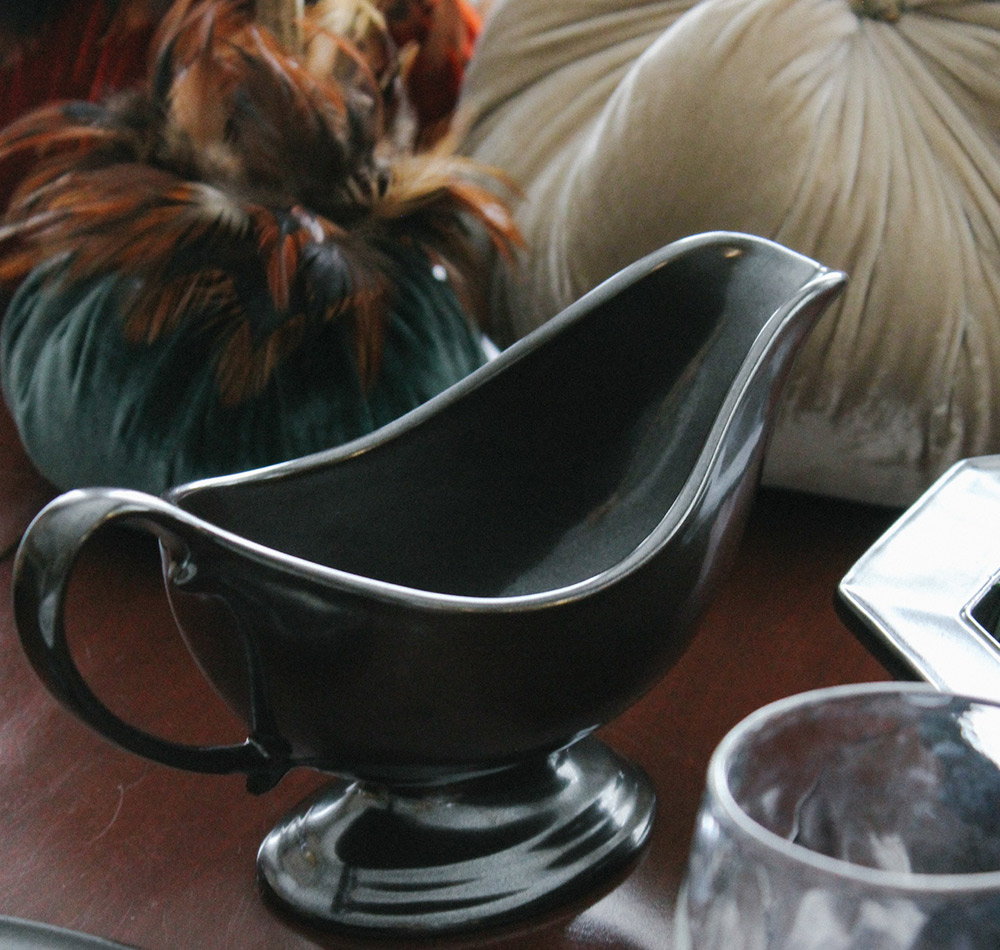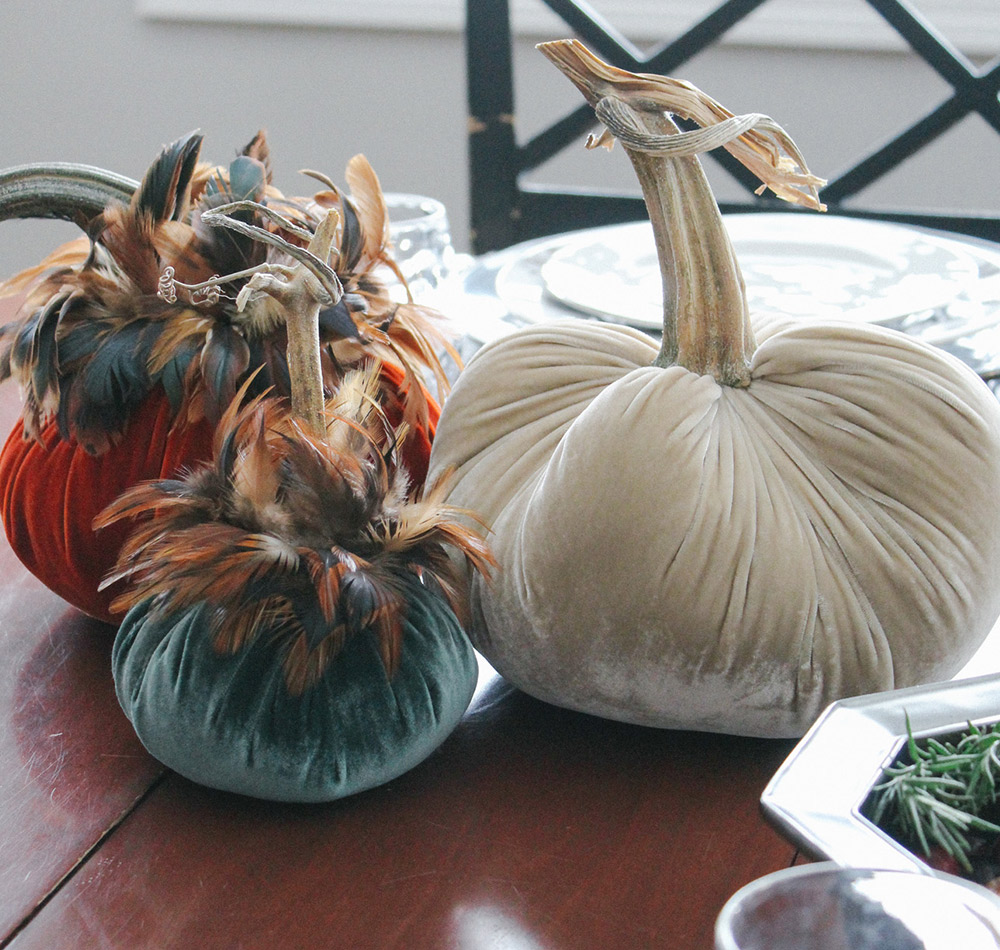 Christmas Tablescape Idea: Juliska North Pole
Christmas will be here before we know it, and I love to set a beautiful table for my family on Christmas. I personally own the white Juliska Berry & Thread dishes for everyday use, and I love that you can just add an accent plate for the holidays without having to buy a whole new set of holiday dishes. Juliska comes out with a new holiday pattern each year and this year's "North Pole" pattern adds a little bit of color and fun!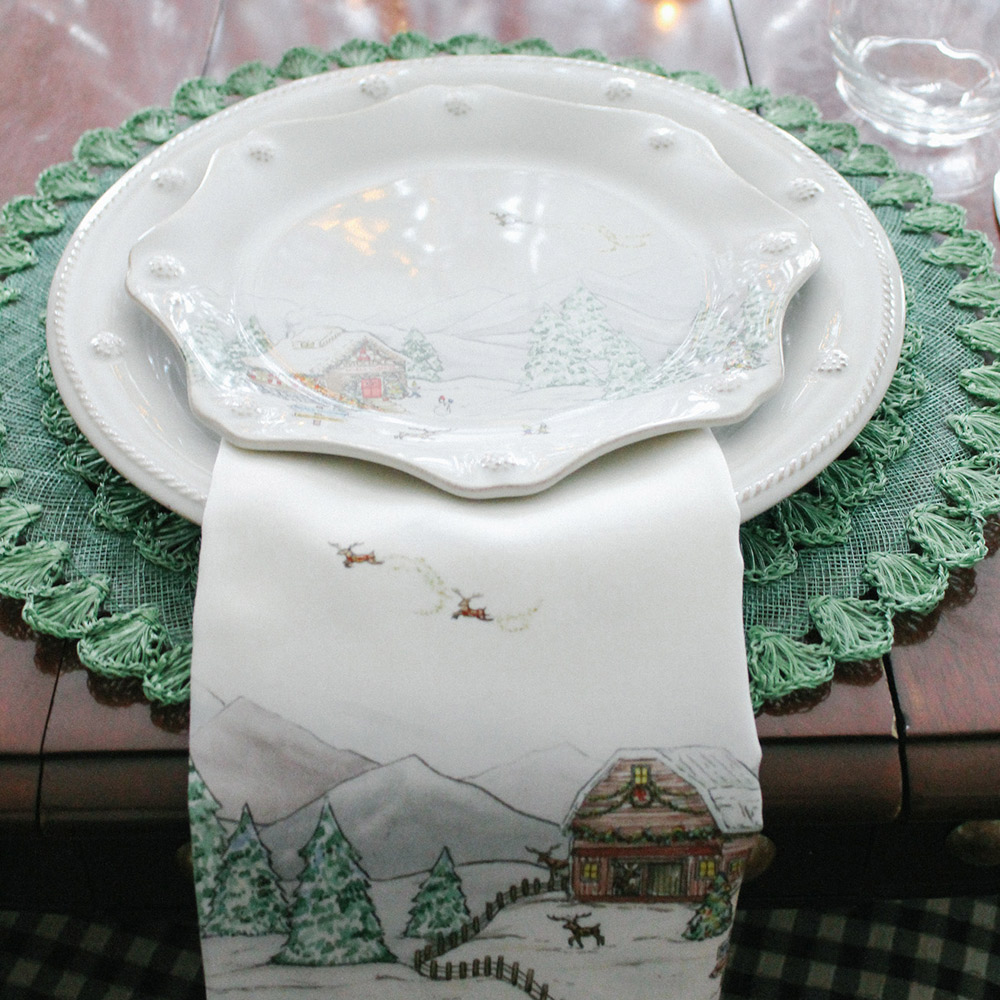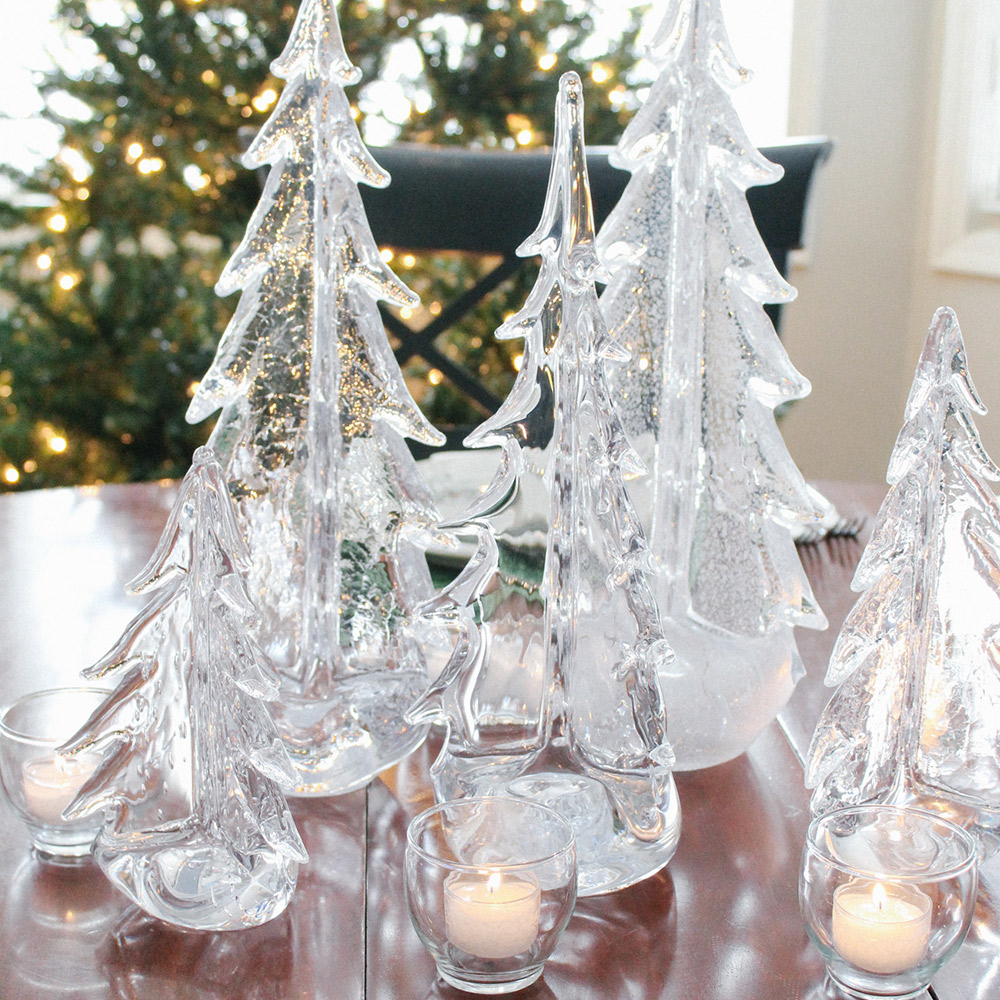 Christmas Tablescape Idea: Vietri Old St. Nick
We kept the same Simon Pearce trees as the centerpiece and just switched out the dishes for a whole new look. The Vietri Old St. Nick plates are so fun and festive for Christmas! They would add a whimsical, colorful touch to your tablescape. Vietri plates are hand painted in Tuscany and their Christmas plates are limited edition. In addition to a beautiful table, they would also make a special gift for a child or grandchild's first Christmas!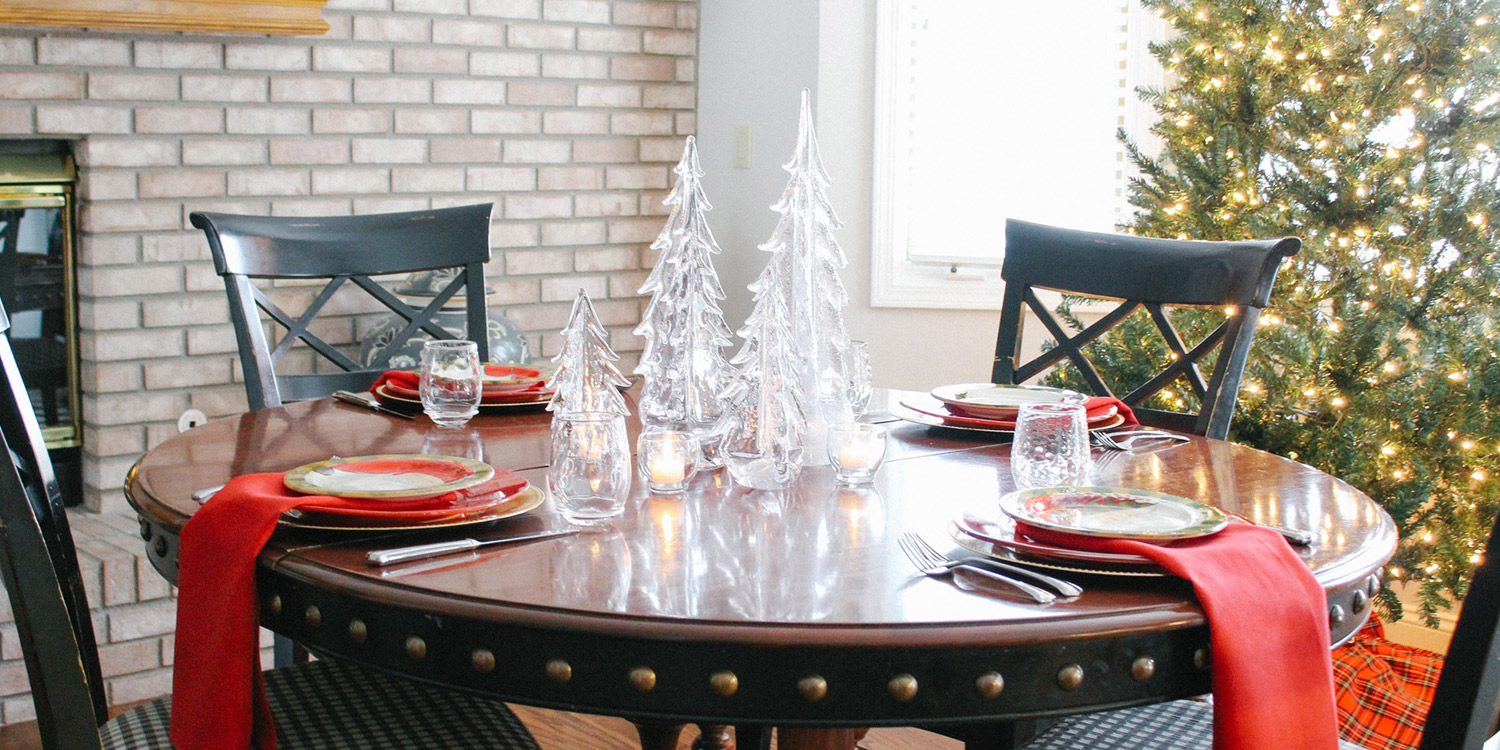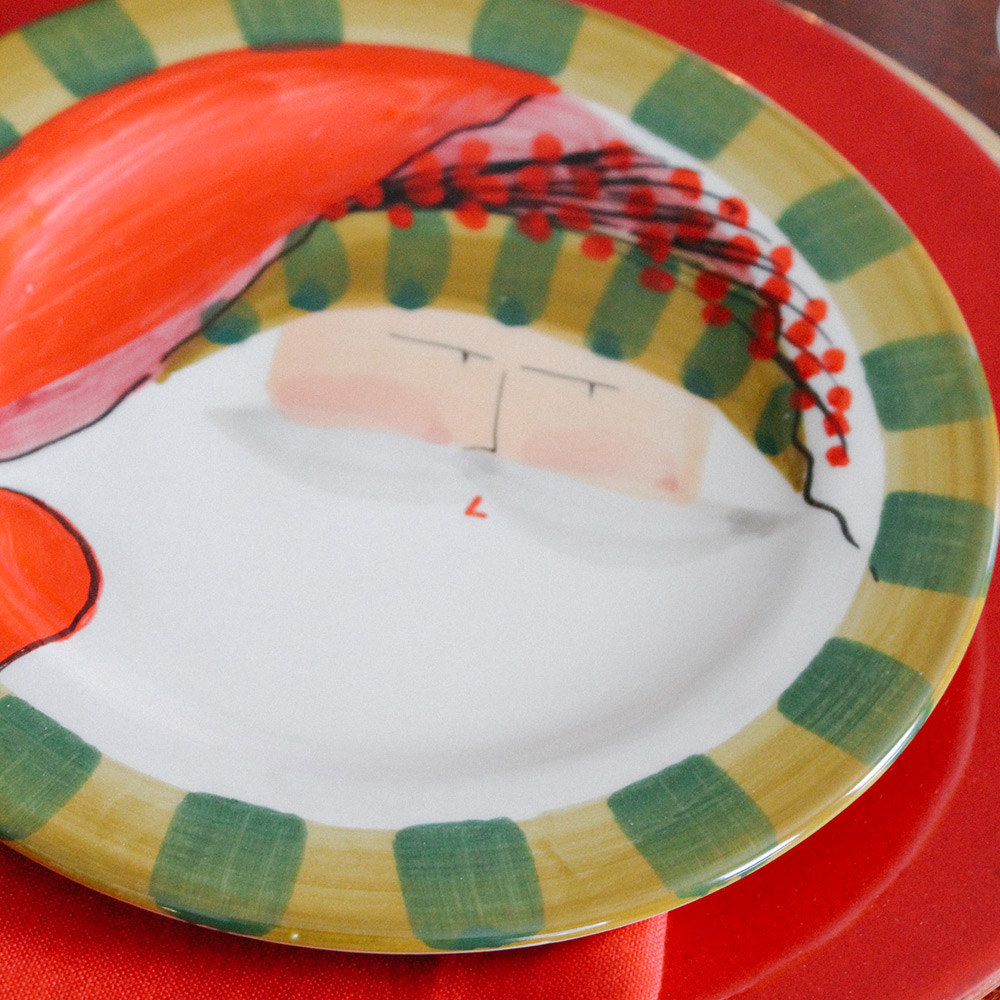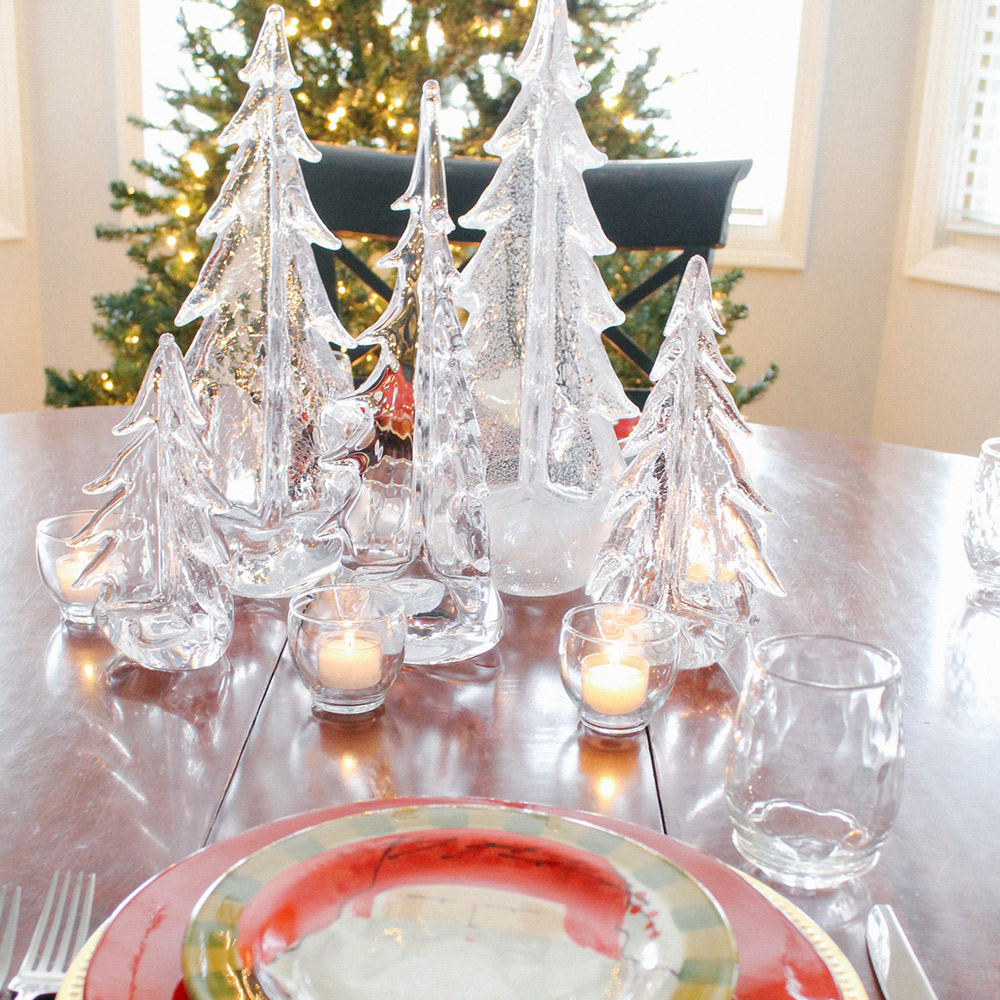 Cozy Hot Cocoa Bar
We usually congregate in the living room at our family gatherings so we like to have drinks and snacks readily available. A hot cocoa bar is such a fun idea for all ages, and these Vietri Old St. Nick pieces are perfect for that! I also love the stackable Juliska trees. It's basically a set of three smaller trees that you can leave separately or stack on top of each other to create one larger tree. Such a great idea!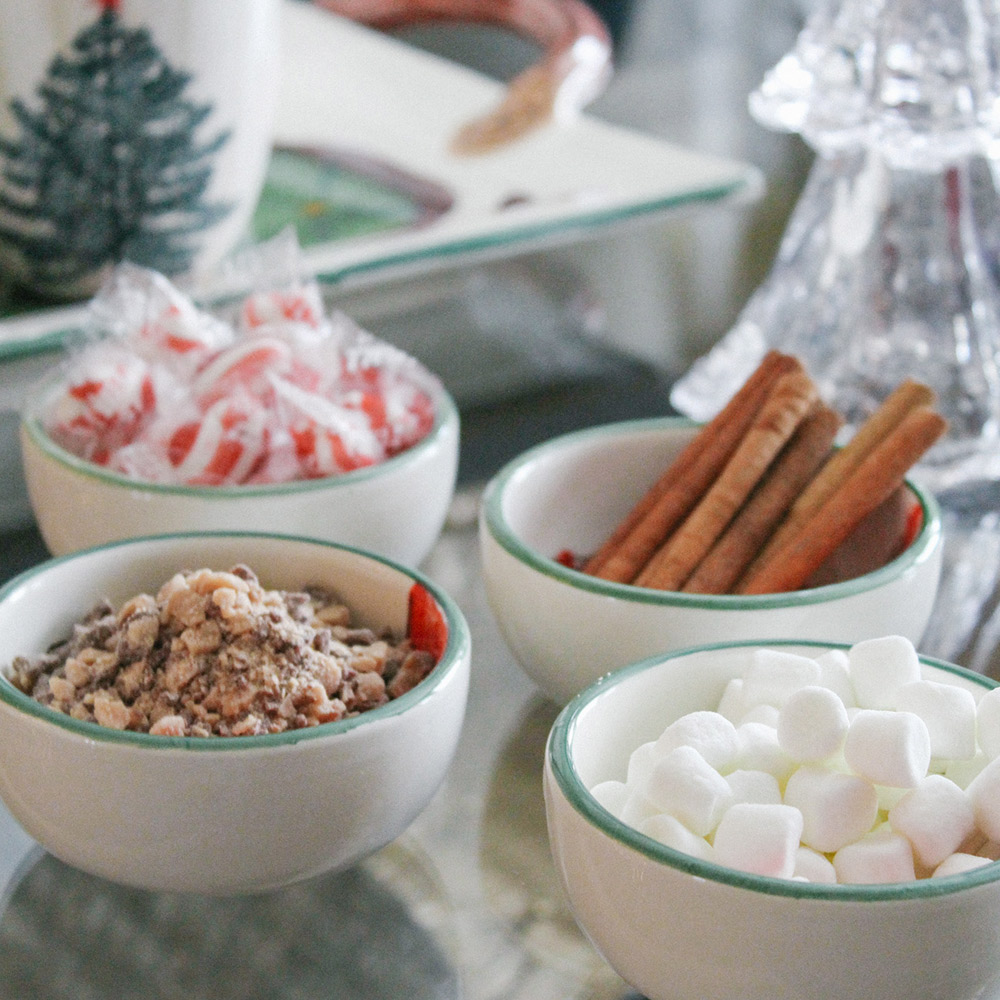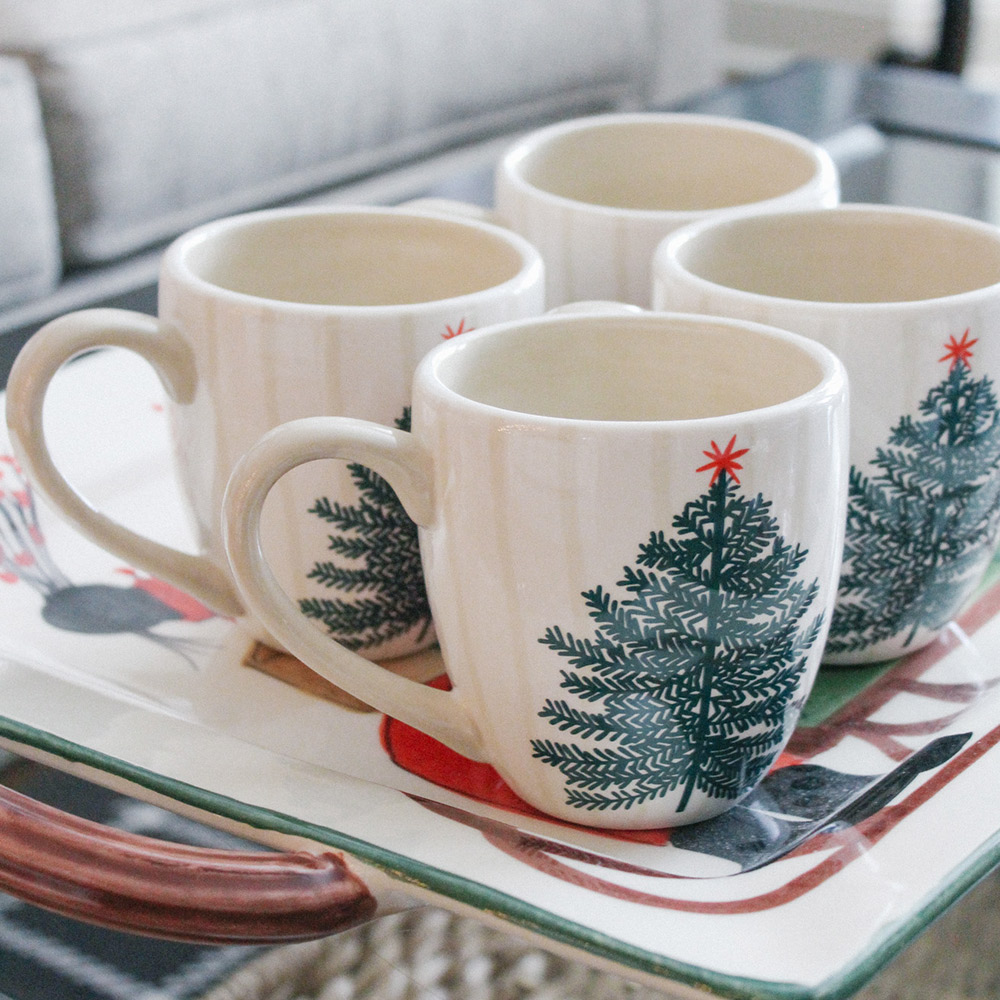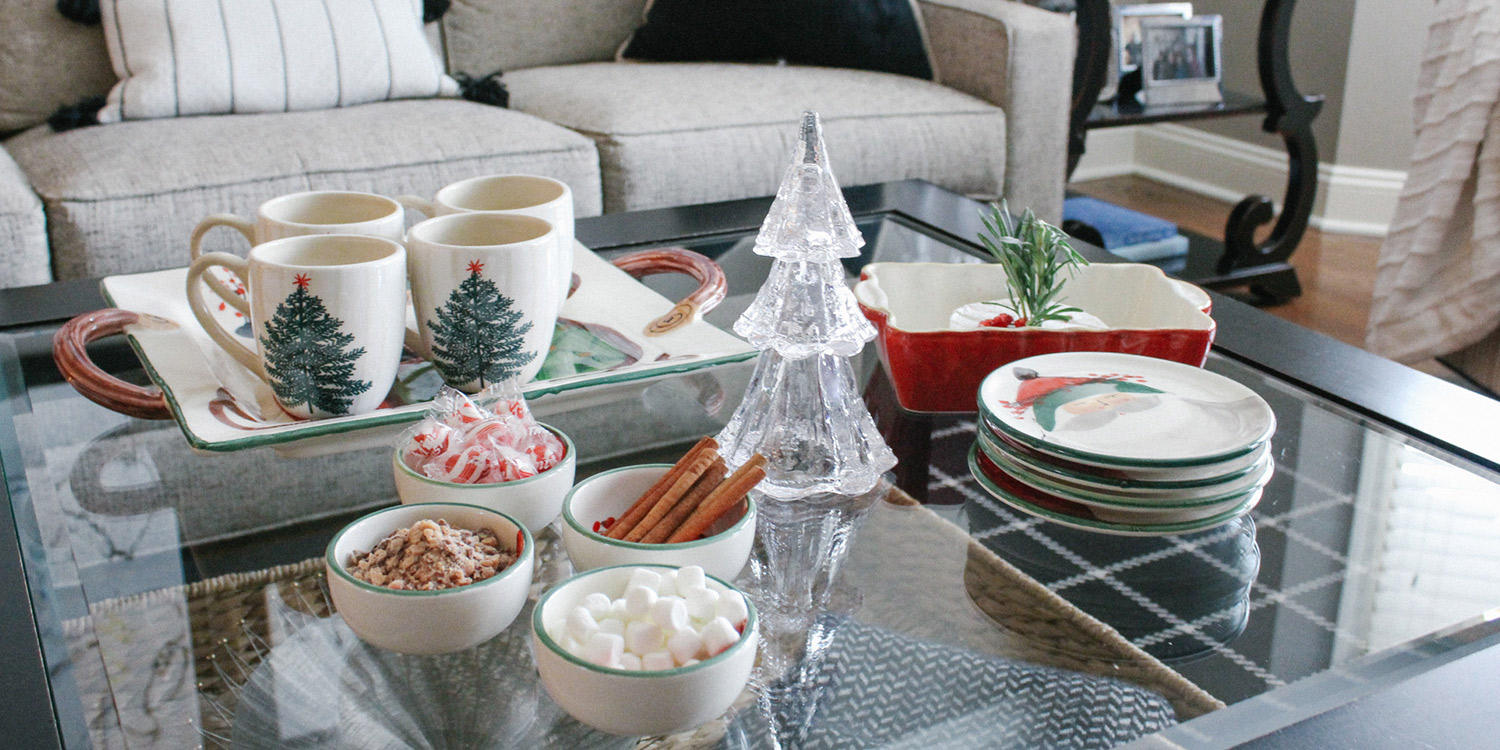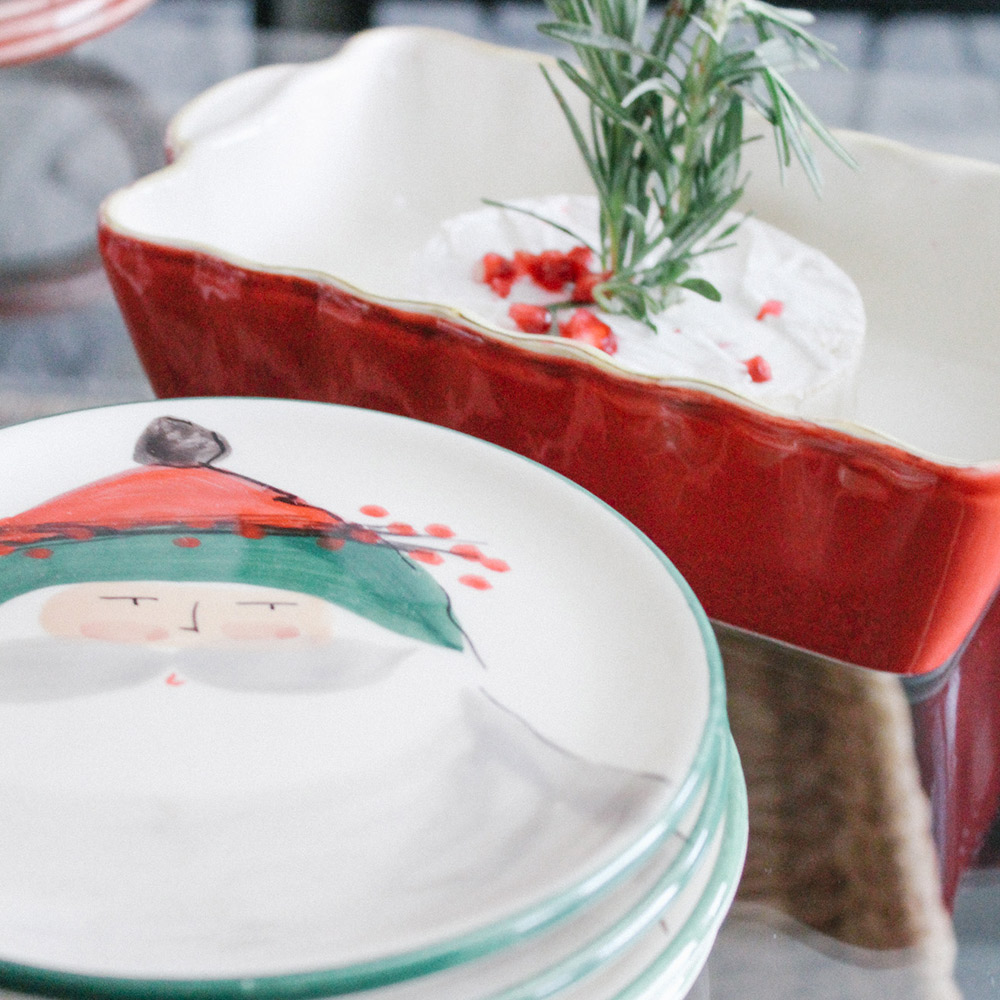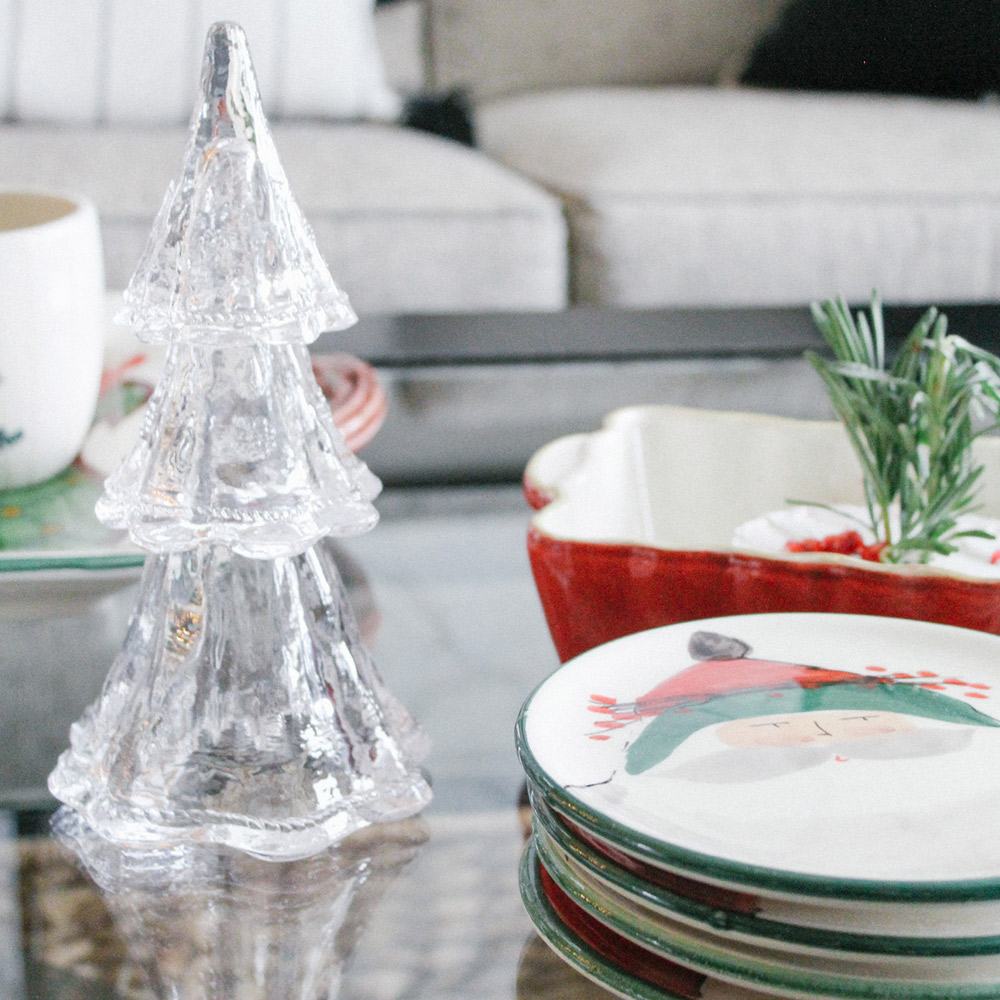 I hope these are helpful holiday ideas and that you have a wonderful holiday season with your family and friends.
xo, Kate
@therenovatedacre