The holidays are in full swing, and with them, so are holiday parties and family gatherings. When we think of these holiday events, we often think of the sparkle and cheer that go along with them. Adding some sparkle to your look with some beautiful jewelry is an easy way to add some elegance to your holiday look.
We've partnered with Brooke Wegner, author of the lifestyle blog Blushing Momma, to share three elevated holiday looks perfect for any event! <3
From Blushing Momma
Pops of Gold (Holiday at Home)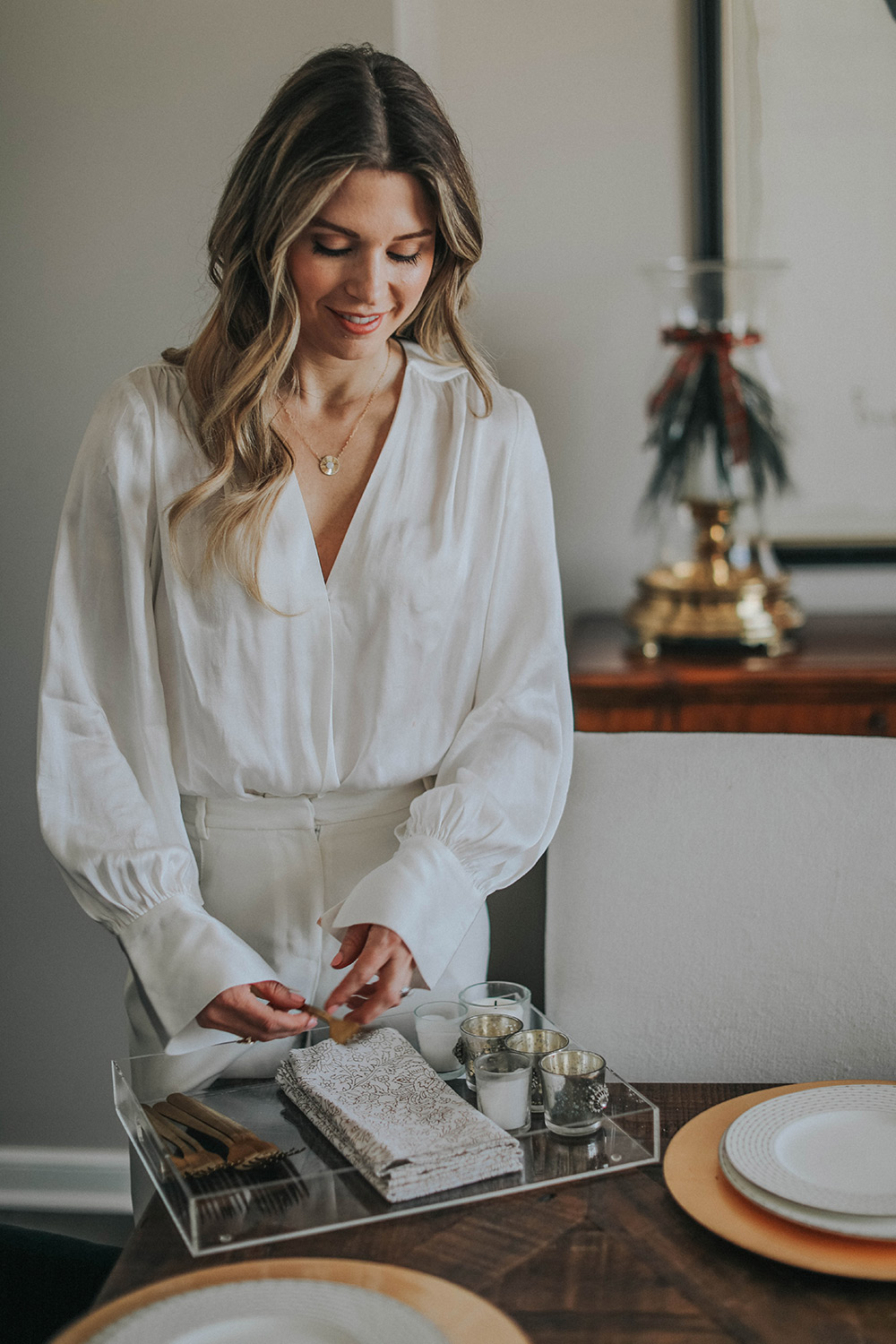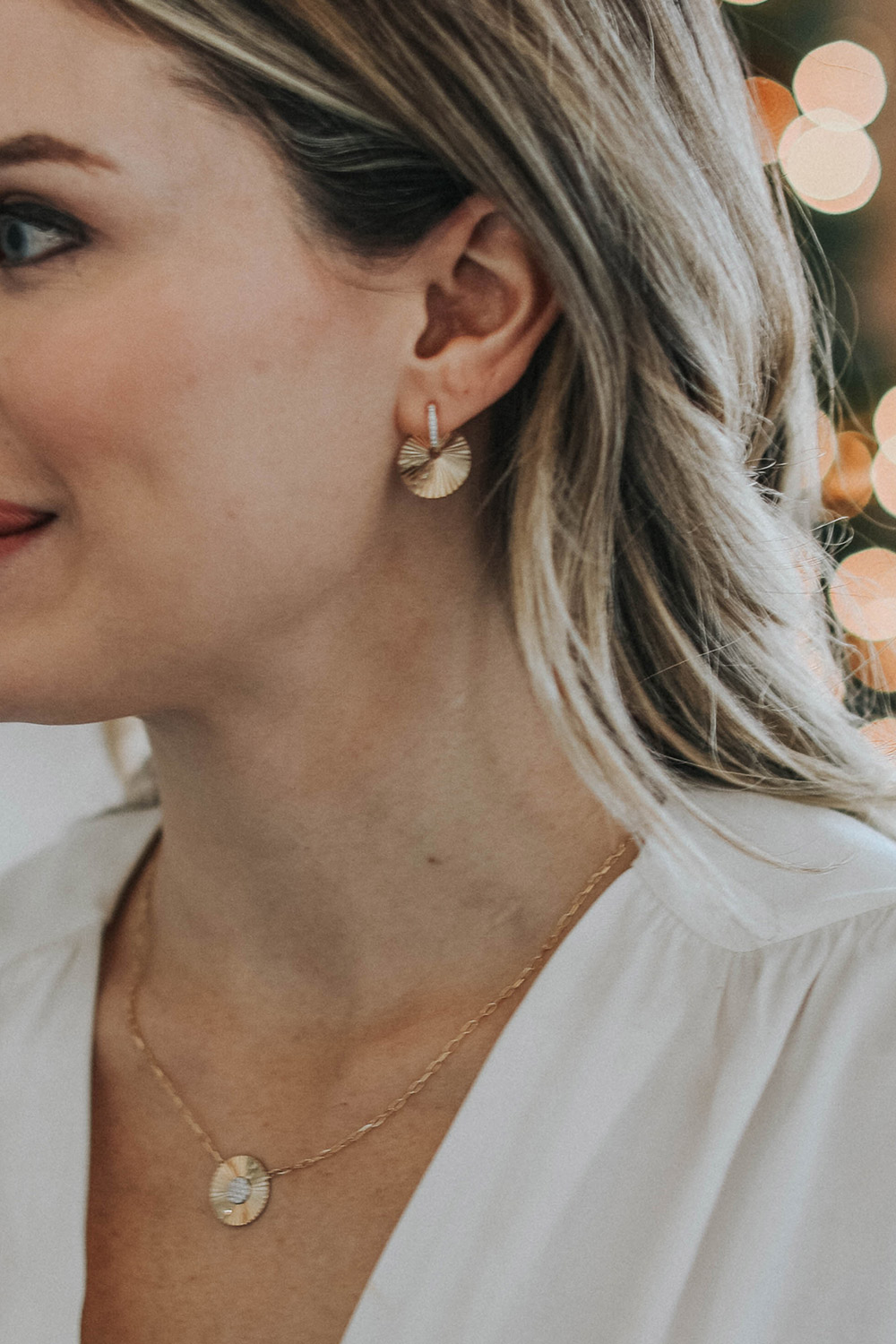 It can be tough to know what to wear during the holidays and even harder to know how to accessorize. Gold jewelry is perfect for any holiday look! This stunning Phillips House gold set pops with an all cream outfit. The necklace is stunning and a dressier version of the gold pendant necklaces that are a big trend right now. Wear it by itself, or layer with other daintier, gold necklaces. The gold cocktail ring and detailed hoop earrings complete the look. Tone on tone outfits are an easy way to look classic and allow your accessories to pop. The warmth of the gold and cream give this look a very elegant feel.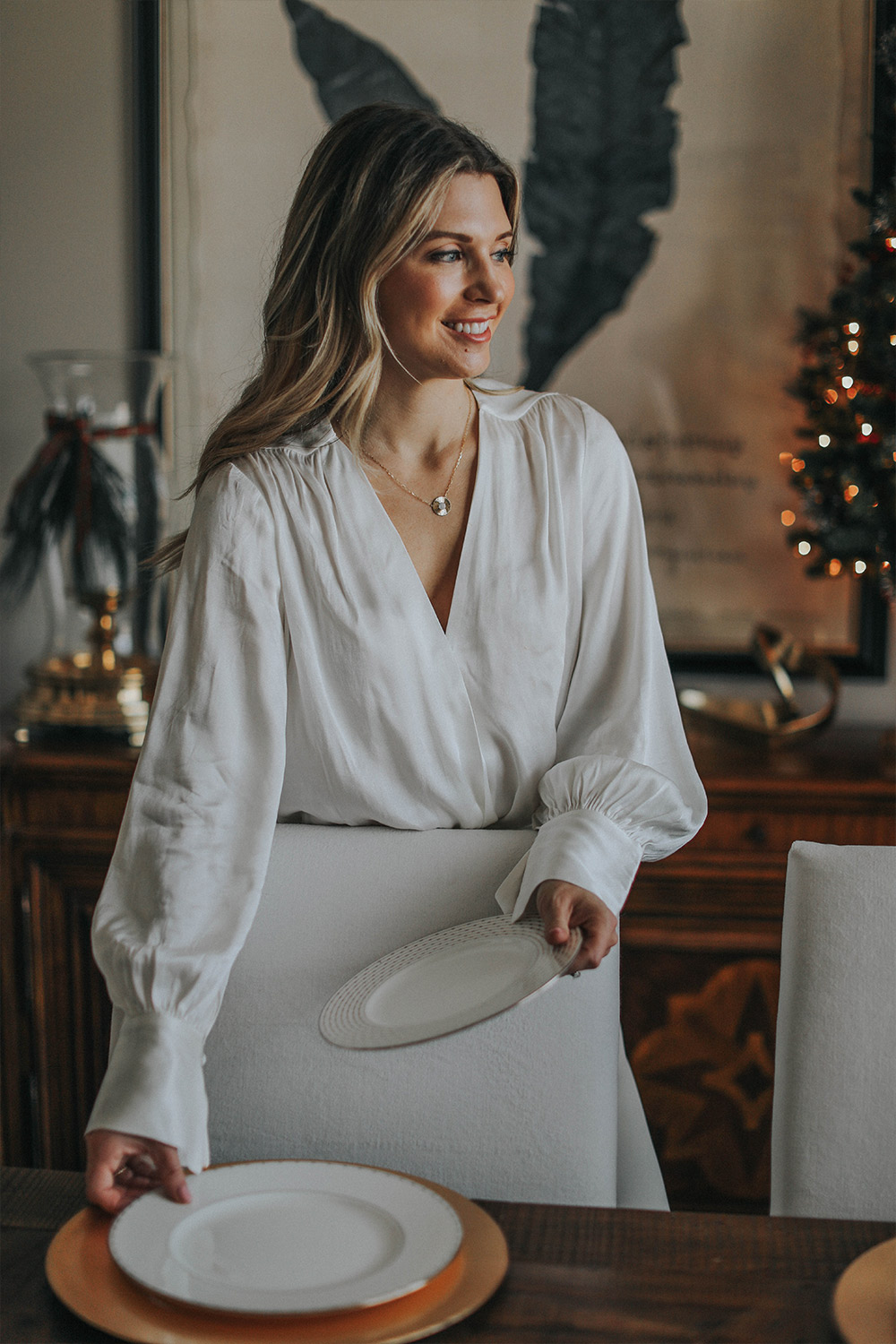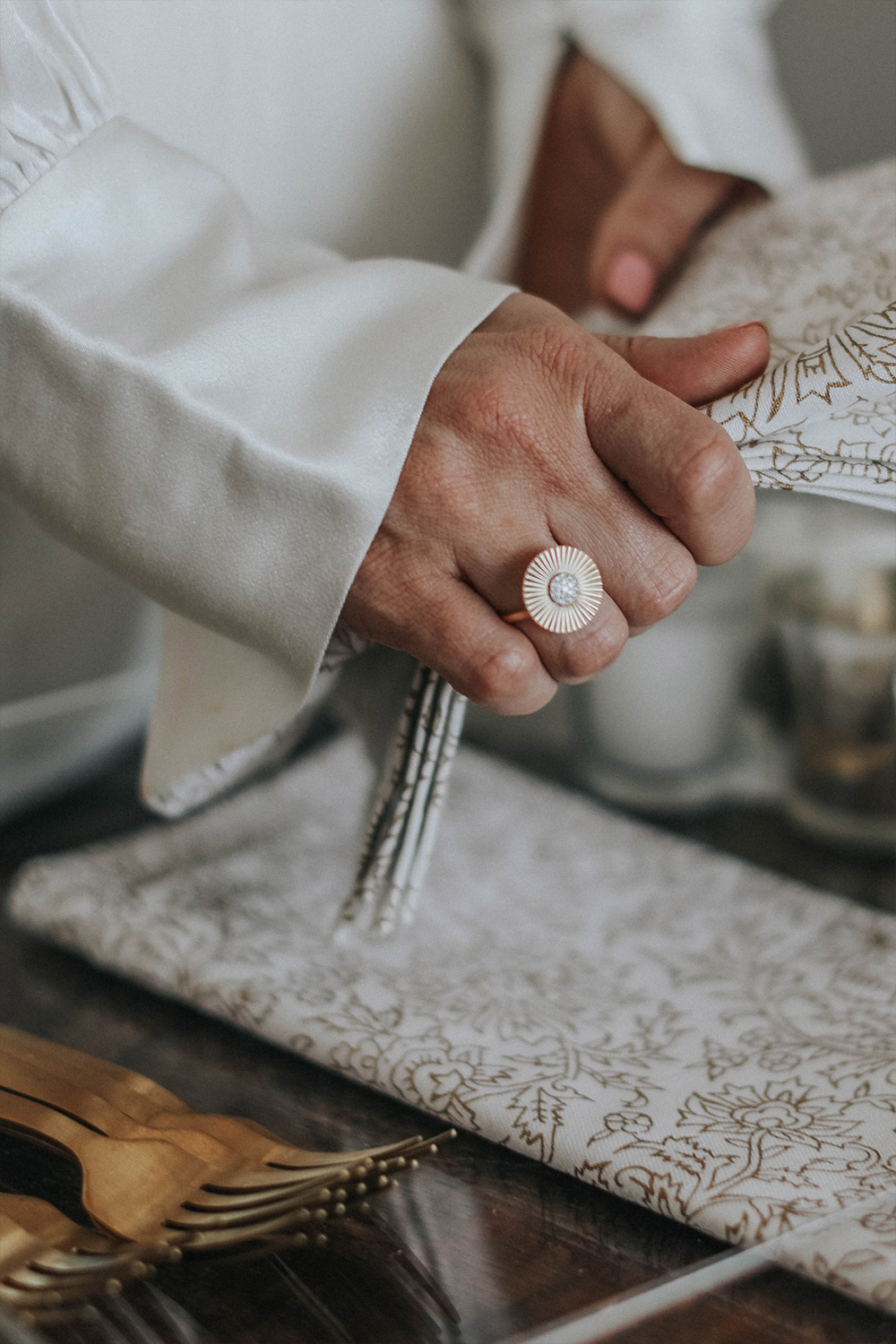 Classic Black & Gold (Holiday Party)
When attending a party or event, you can never go wrong with classic black. This applies to both your outfit and jewelry! The black velvet jumpsuit plays a perfect backdrop to some stunning black and gold jewelry. A cocktail ring is such a fun way to add glitz to your outfit. These earrings are so stunning and have an unexpected shape and pop of diamonds. The pretty black diamond necklace adds an elegant touch without taking away from the earrings. This black and gold bangle ties the earrings and ring together for a finished, fun look.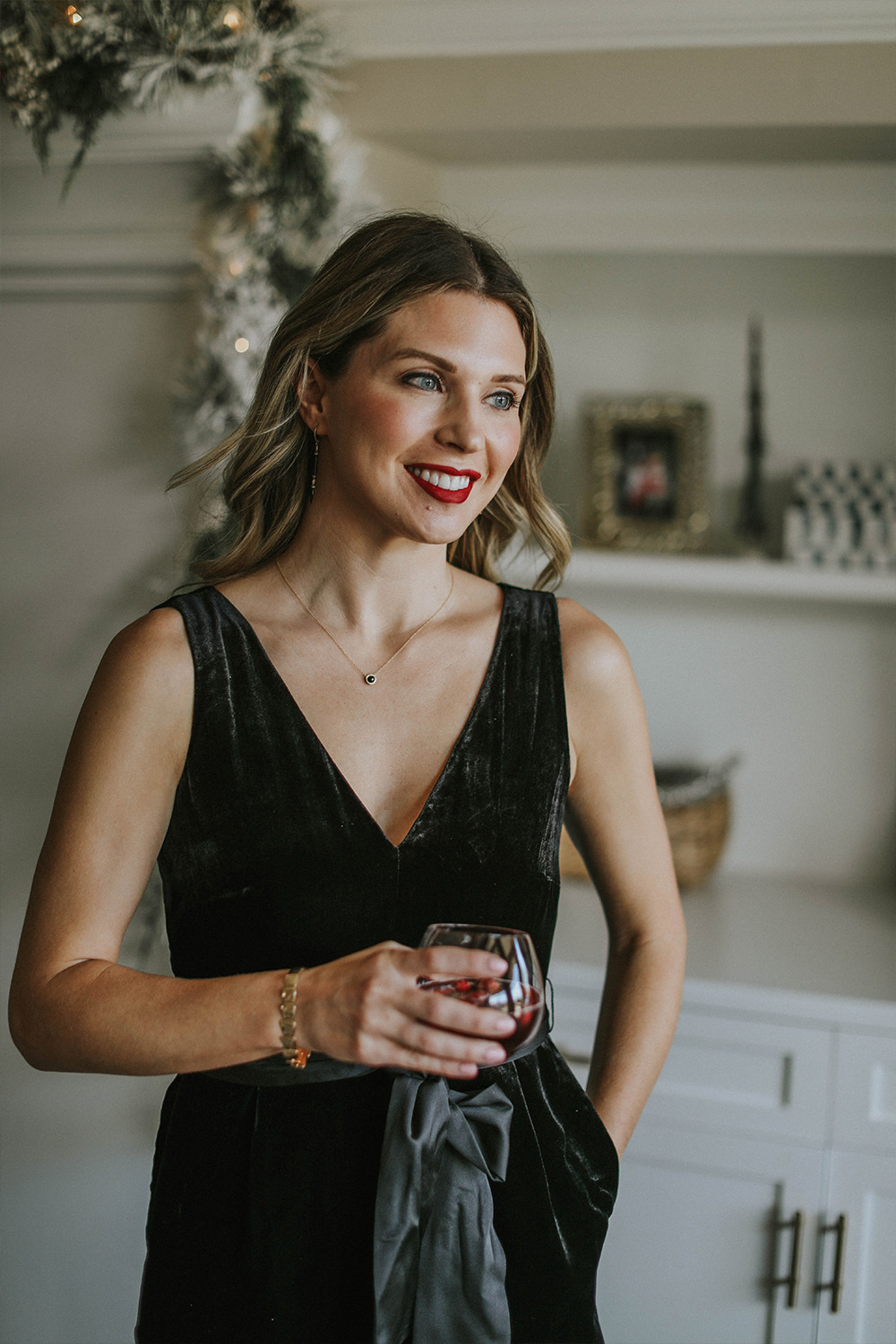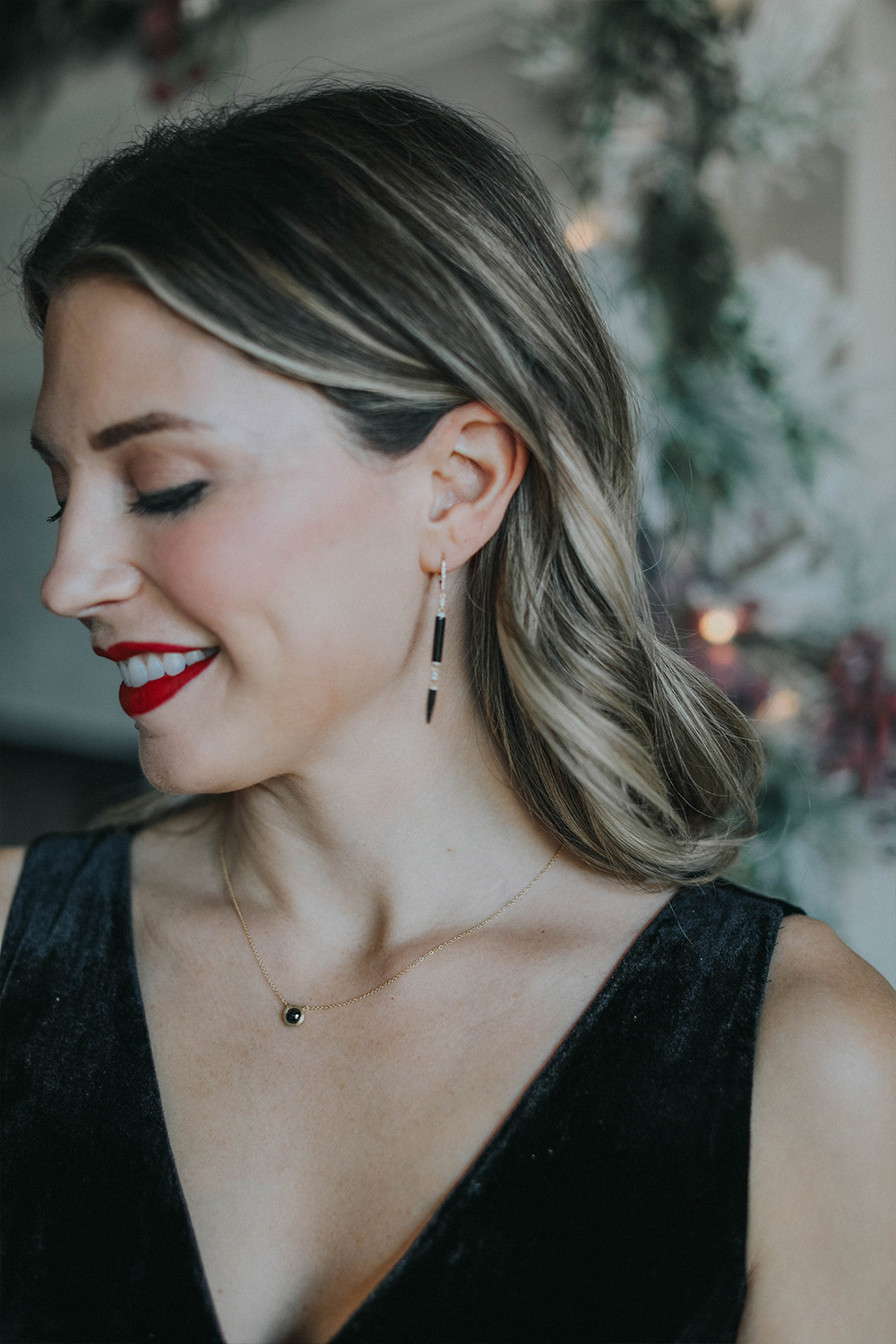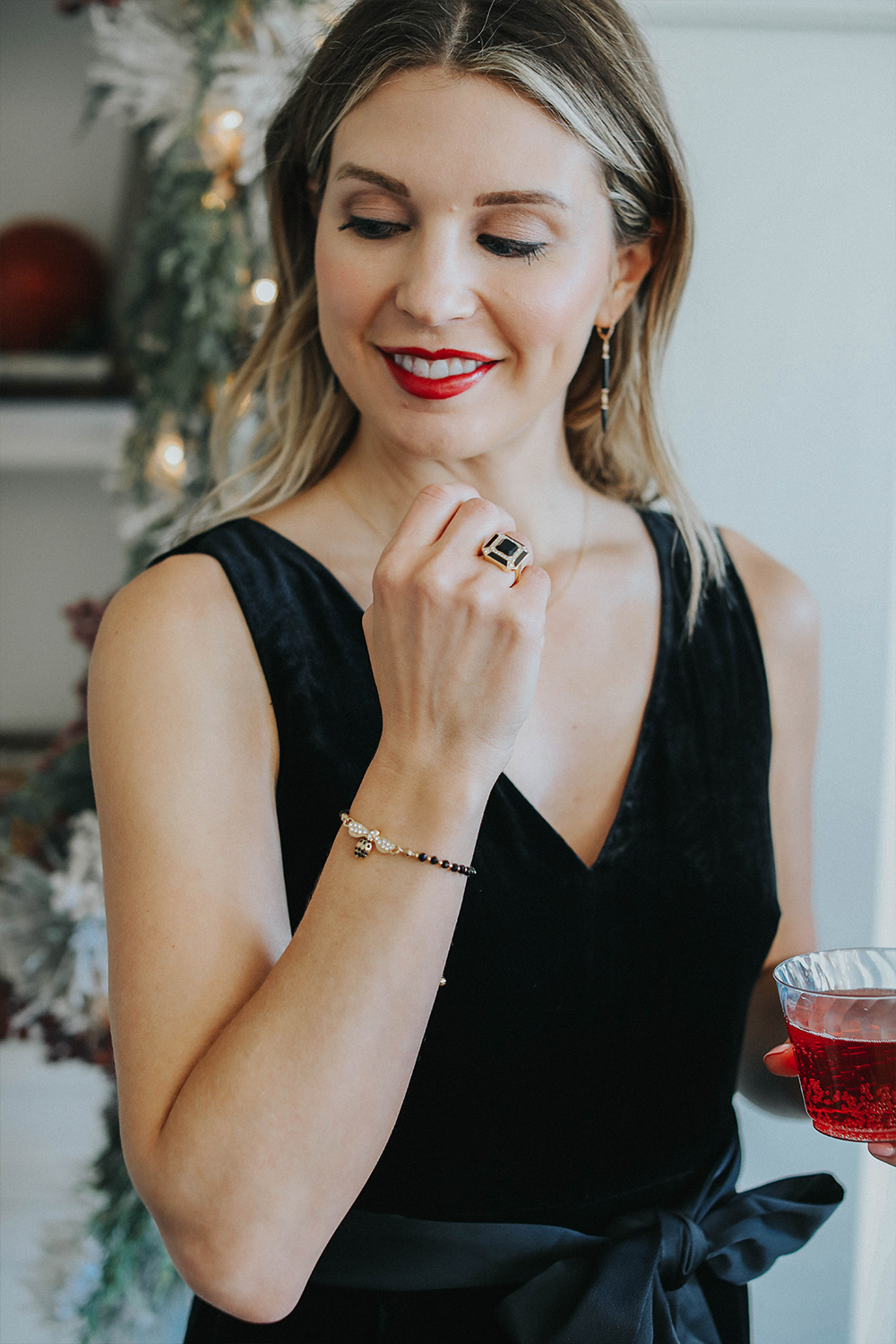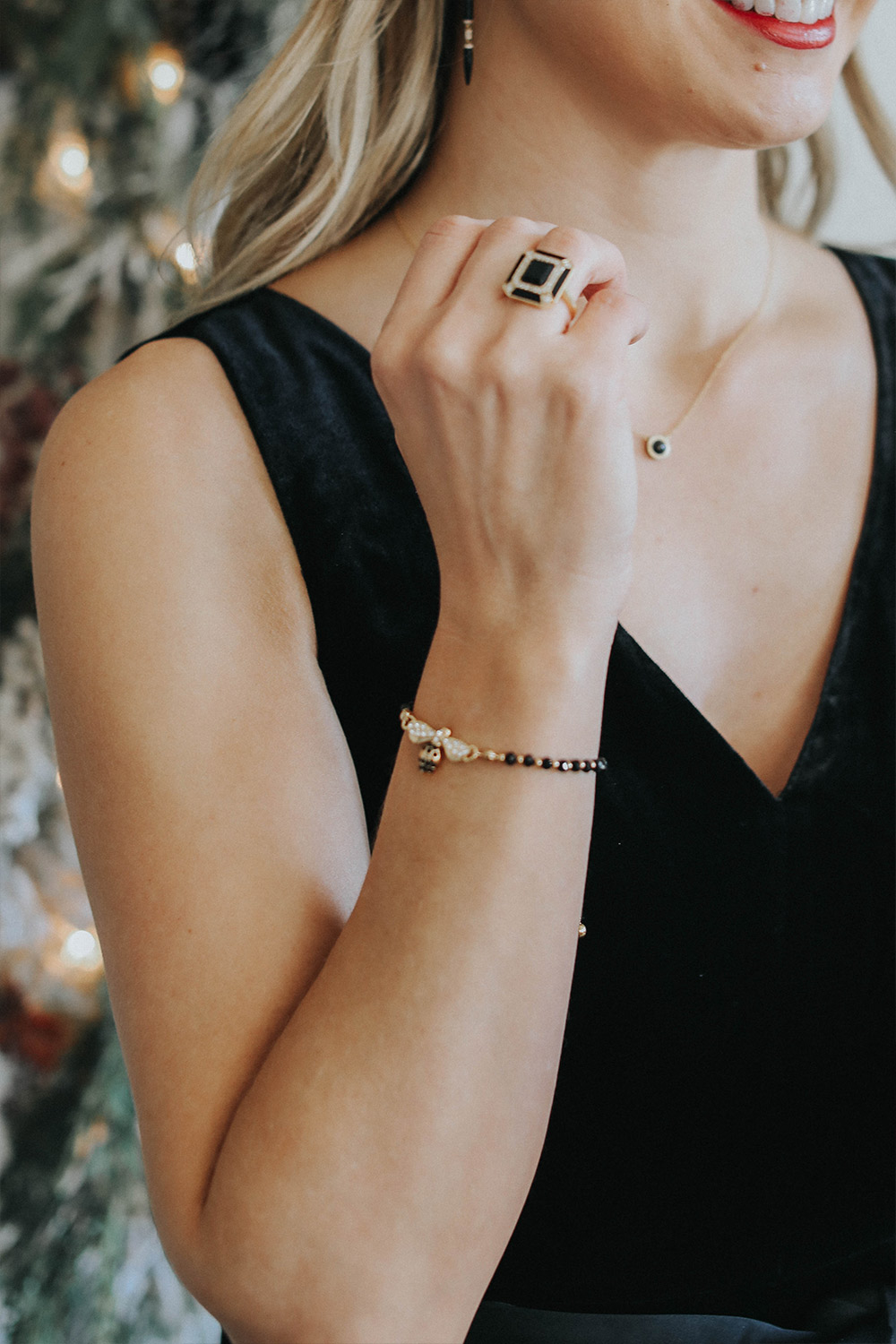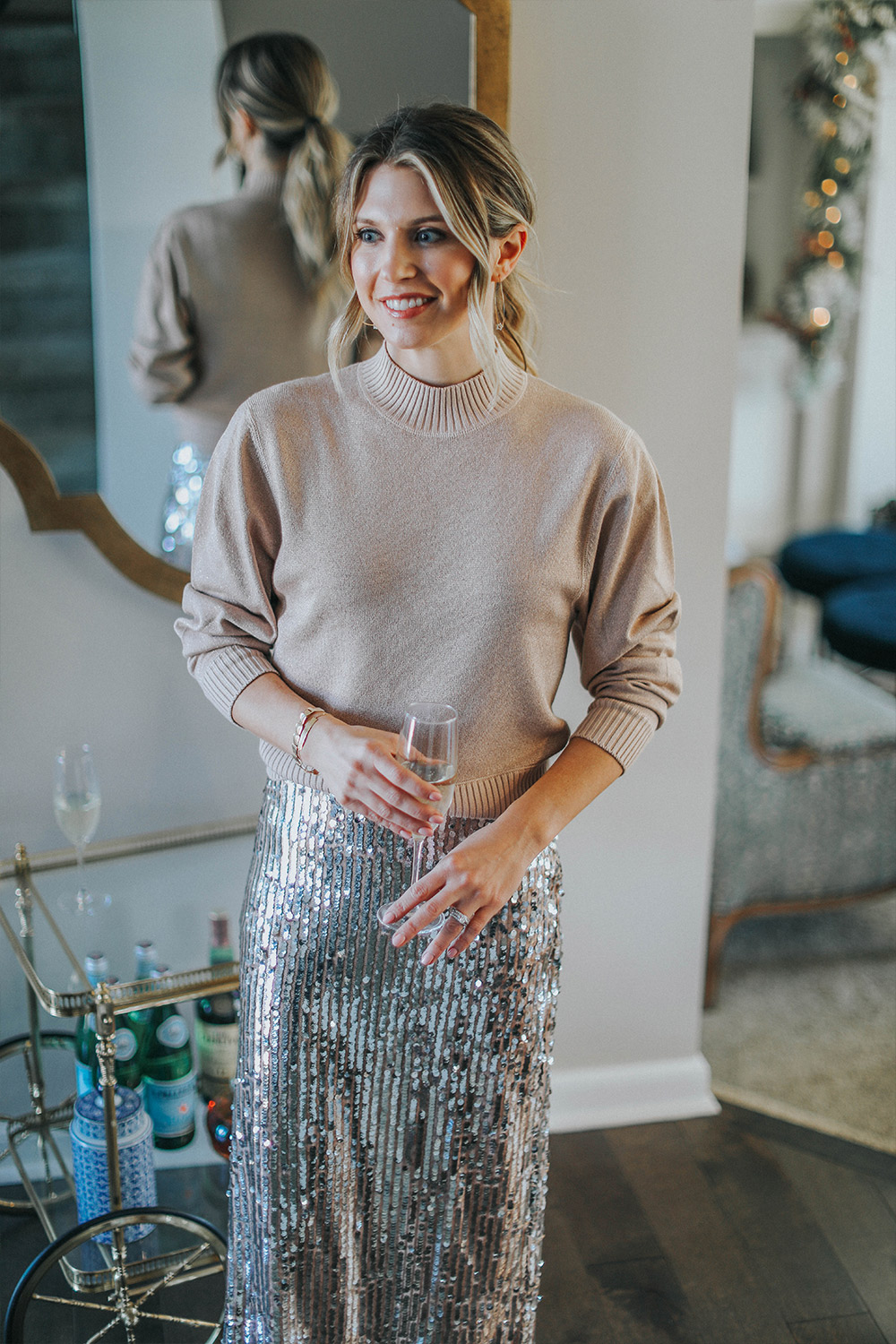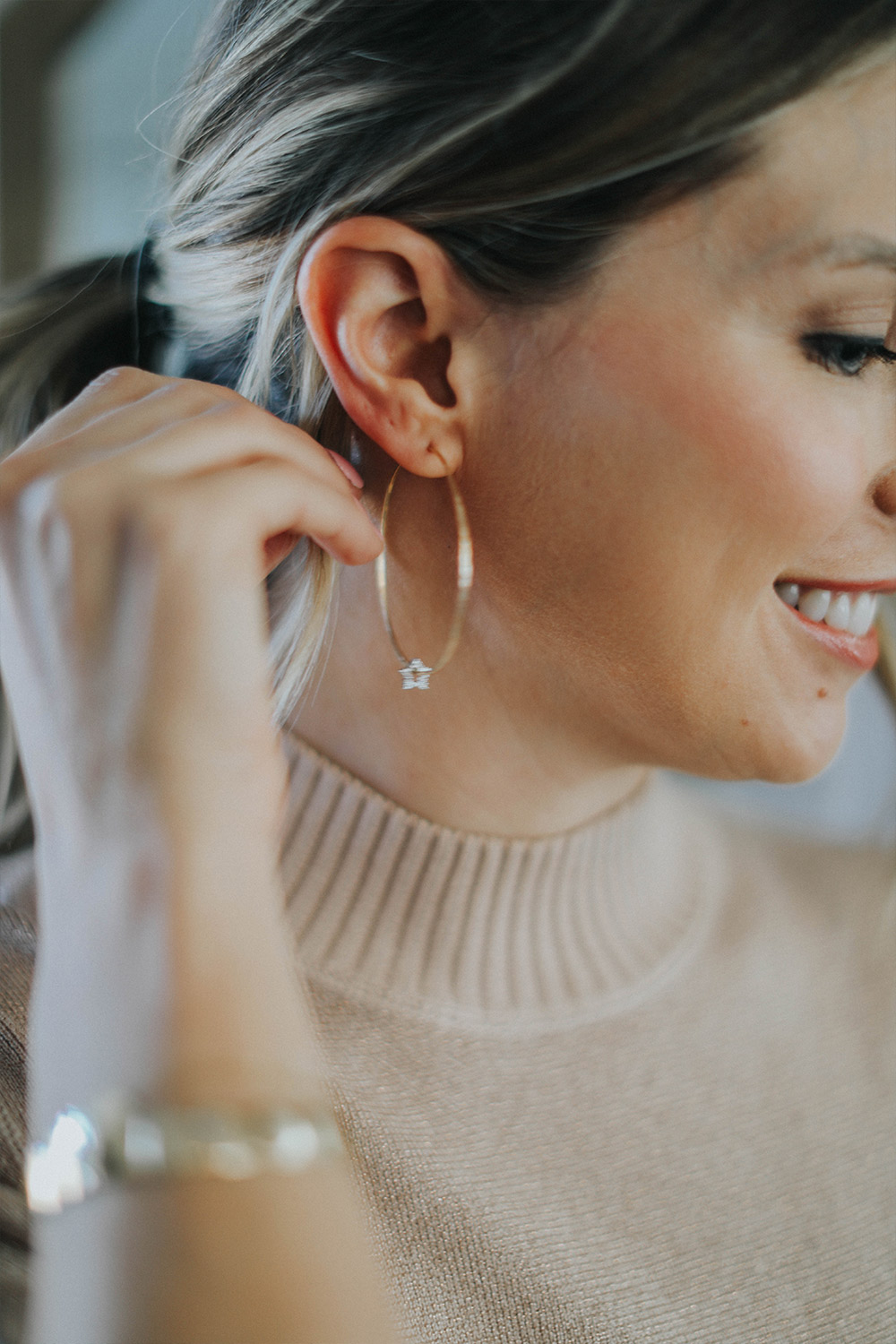 On New Year's Eve, we all think of sequins and sparkle when we are planning our look! These amazing diamond star hoop earrings are so perfect for NYE! I love that you can remove the stars and wear one as pendant or wear the hoops by themselves. With a sequin skirt or more sparkly outfit, you may not want lots of sparkle in your jewelry. Adding layered gold bracelets like these add some pretty pops of gold without looking "too much" with a statement skirt.