Whether you believe crystals have a wealth of energy or are just looking to infuse your spaces with nature-inspired elements that are still glam, you'll love the crystal trend, currently having a major moment in home décor. With no two crystals being the same and tons of ways to style them, crystals ground living spaces, giving rooms an earthy vibe that can go casual or lux but always sophisticated.
Also a bonus; some believe home dwellers benefit from the energy these crystals provide, including healing, creativity and clarity. And with a range of price points, you're only a stone's throw away from a space filled with positive vibes.
From the shimmer of druzy to starburst-esque clusters of pyrite and quartz, here's a look at some of our favorite ways to accent your home with crystals.
Decorative Tray 
Organize your desktop with this gorgeous Kendra Scott tray that adds a subtle crystal element with its handles.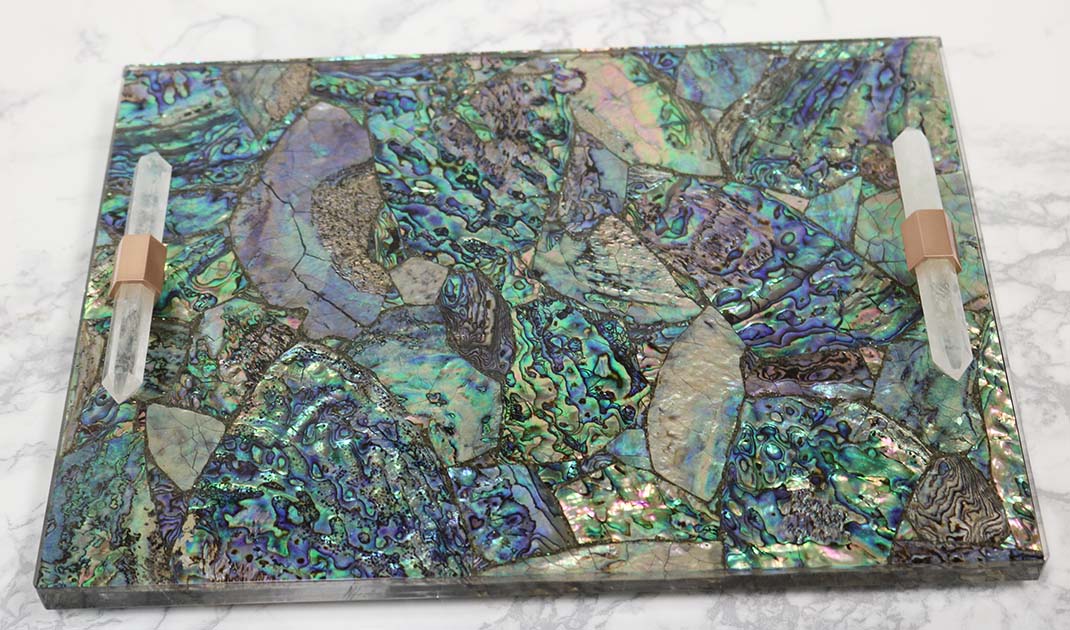 Jewelry or Trinket Box
Does stashing your stylish druzy rings and opal bracelets in these Rox by CJ Designs jewelry boxes count as inception?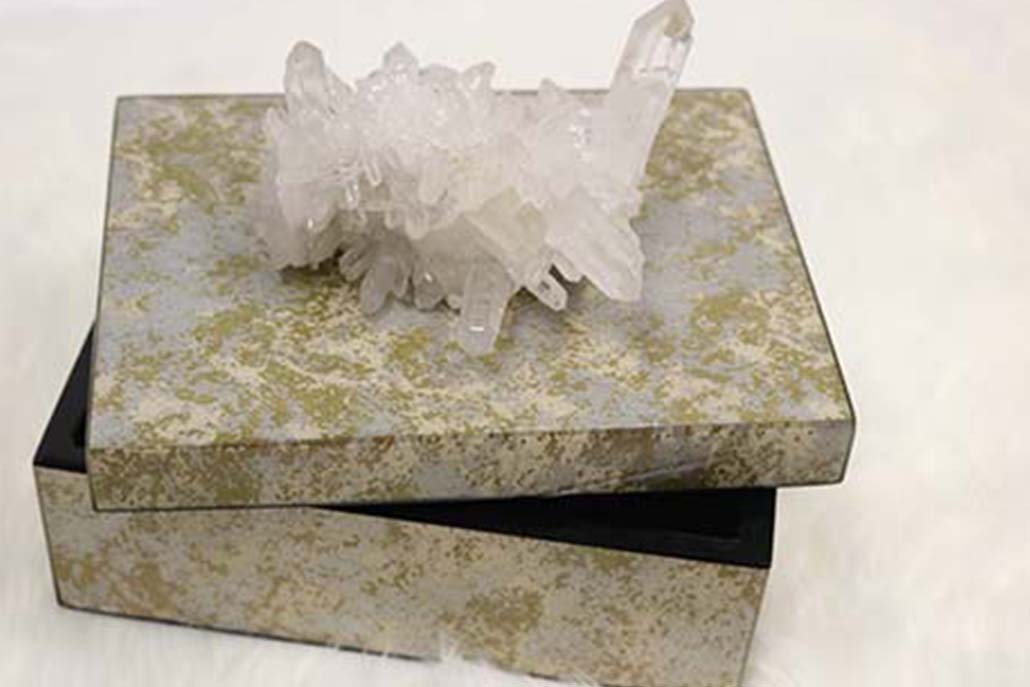 Crystal Votive Holders
Showcasing crystals in their natural state, these votive candle holders by Kathryn McCoy look like something dreamed up by the "Game of Thrones" writer's room.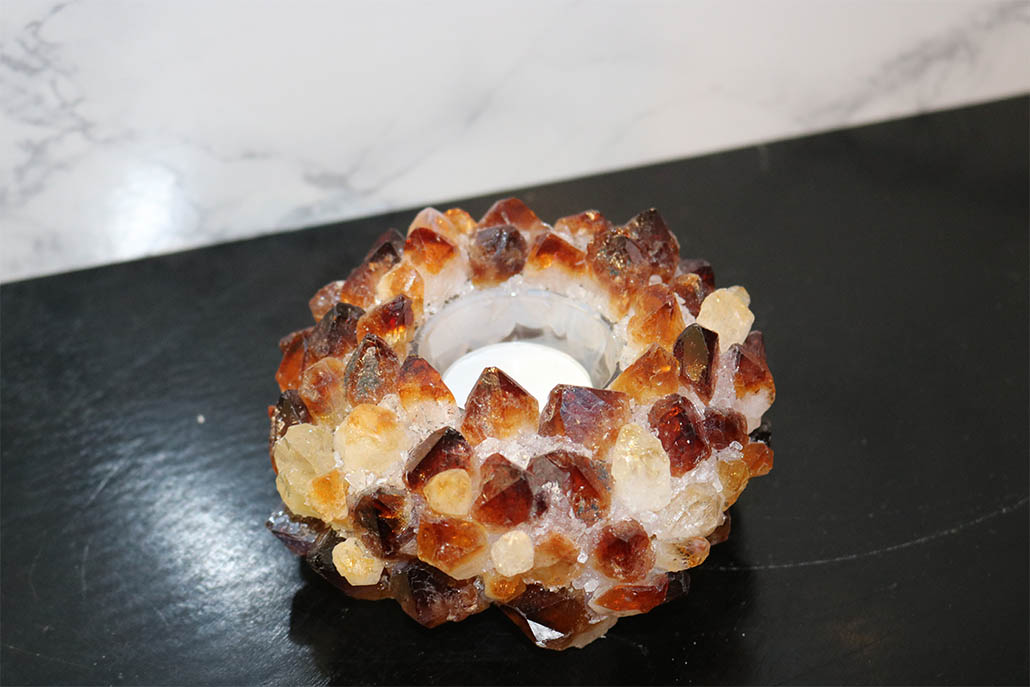 Picture Frames
Live your life like it's golden with this pyrite (also known as fool's gold) Kathryn McCoy frame.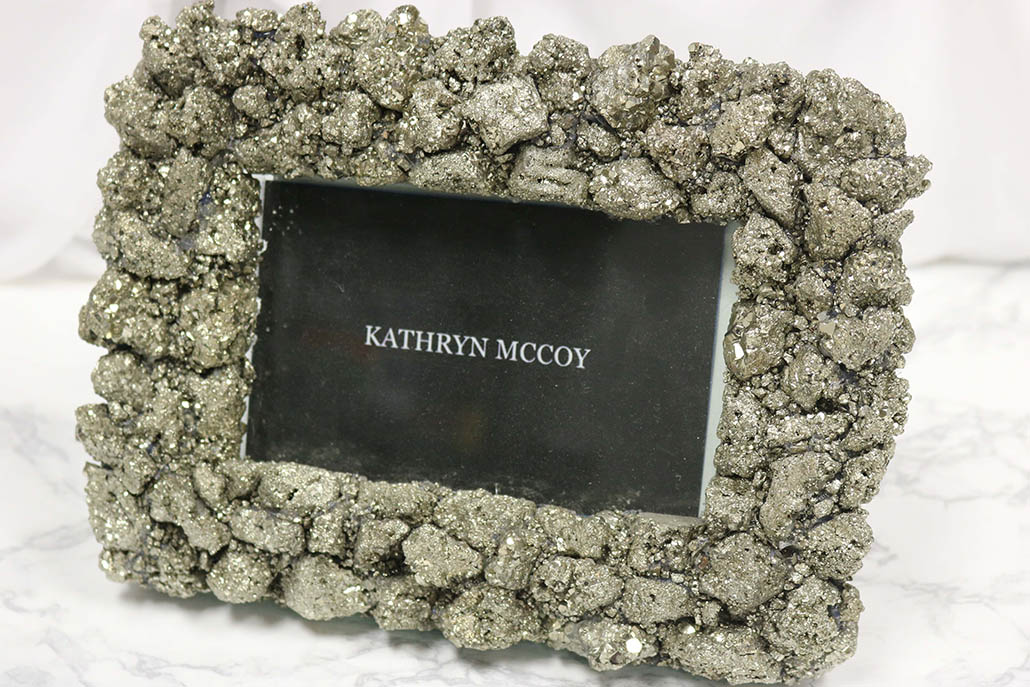 Napkin Rings
Mix and match these geode napkin rings from Two's Company for a dinner party that's out of this world.