Discover how to create an empowering neck mess from Monica Rich Kosann herself—click here to watch the video on our Instagram page. Now, read on to learn more about this inspiring jewelry designer.
Who is Monica Rich Kosann
Monica Rich Kosann is an American jewelry designer and renowned photographer. Before starting her namesake company in the early 2000s, Monica was a portrait photographer with a passion for storytelling. Her brand is an evolution of that passion she had as a photographer—capturing a special moment, telling an empowering story. 
The Monica Rich Kosann brand launched with the creation of vintage-inspired photo cases that were modeled after original cigarette and powder compacts. The brand has since grown to include high-end jewelry pieces. Monica Rich Kosann's jewelry collections grew from her lifelong love of all things vintage. She was particularly fascinated by lockets—who wore them, what did they hold—and she wondered why no one was making lockets that were young, contemporary, and sexy. A defining moment on her path towards jewelry-making, she decided to fill that void. Her classic yet contemporary designs have gone on to include necklaces, bracelets, charms, rings, and of course, her beloved lockets. Today, Monica Rich Kosann jewelry stands on the firm belief that jewelry should be more than just beautiful; it should also empower and inspire its wearer.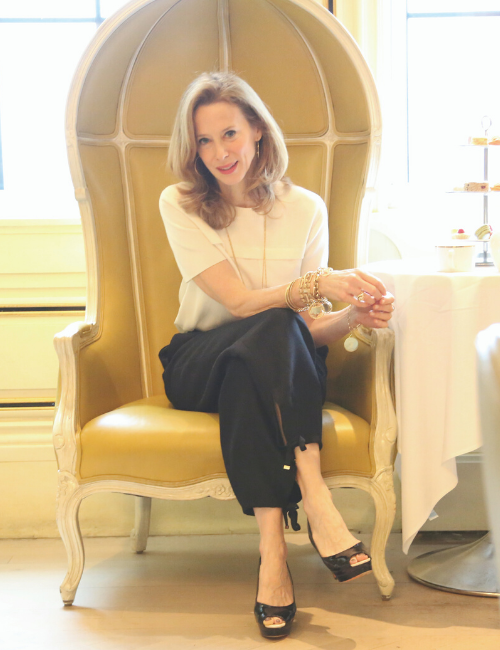 How to Wear Monica Rich Kosann Jewelry
The key to wearing Monica Rich Kosann pieces is all about layering. From simple, short layers to longer, luxurious ones, you can create an empowering "neck mess" that tells your personal story. The same goes for your wrist—load it up with bangles in varying sizes or keep it simple with a few dainty bracelets. From delicate bracelets to fun bangles to chunky chains with charms, create a customized look that you'll love.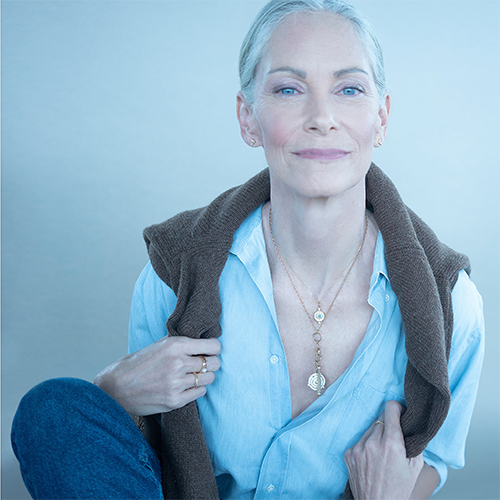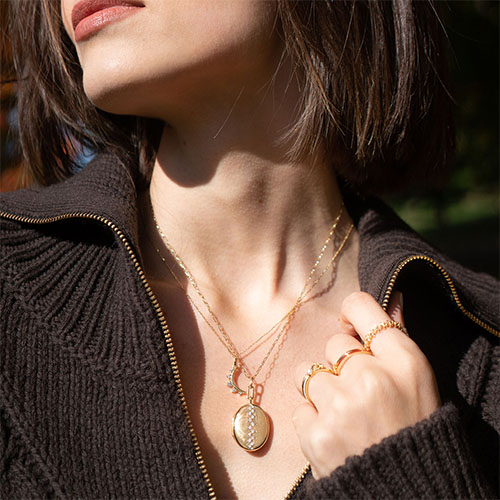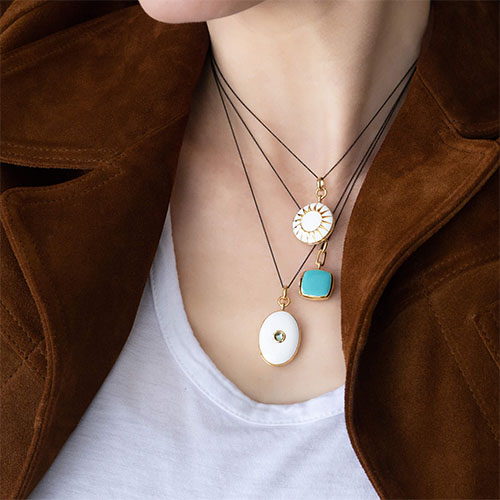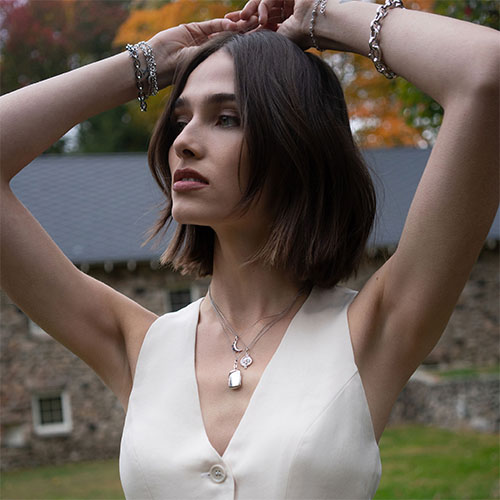 Popular MRK Collections & Pieces
While Monica Rich Kosann is perhaps best known for her lockets, she offers a wide array of beautiful jewelry creations from pendant necklaces and chains to bracelets and charms. Monica Rich Kosann jewelry is made with the highest quality materials and is meant to last generations, withstanding both everyday wear and changing trends. Read on to learn about some of Monica Rich Kosann's most popular collections and pieces.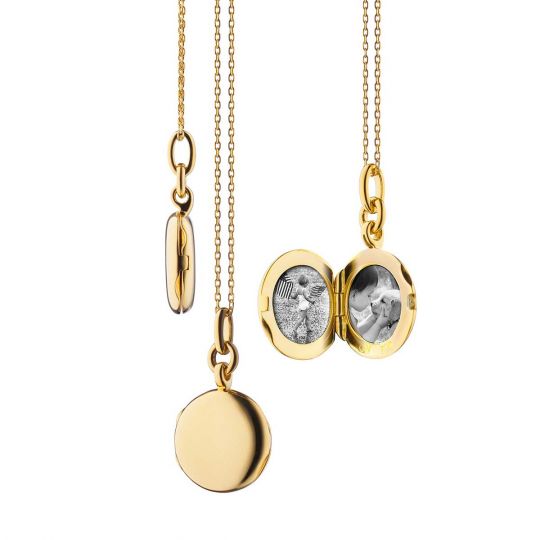 The Locket Collection
Monica Rich Kosann lockets are designed to stand the test of time and keep your special photographs close to your heart. From modern, minimalist lockets to timeless, artful lockets, you are sure to find the perfect piece to suit your lifestyle and budget.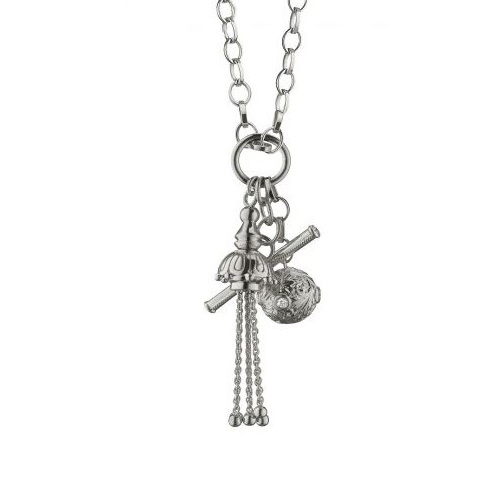 Charm Bracelets & Necklaces
The Monica Rich Kosann brand centers around telling your own extraordinary story, and what better way to do that than with a special charm? Create a necklace or bracelet that's uniquely you by choosing lovely charms that represent your most treasured memories, loved ones, and interests.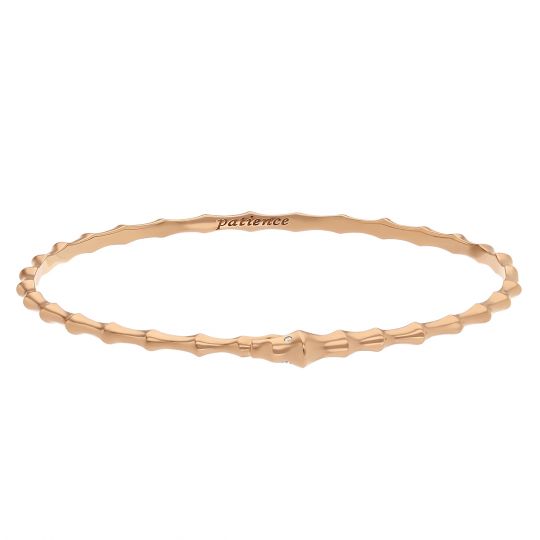 The Poesy Collection
Dating back as far as the 15th century, Poesy rings featured poetic inscriptions and were exchanged as expressions of love, friendship, and inspiration. Monica Rich Kosann's Poesy collection consists of rings worn on a chain as a necklace as well as bangle bracelets. Ideal for stacking, pair your Poesy bracelet with your favorite watch or other bangles and bracelets.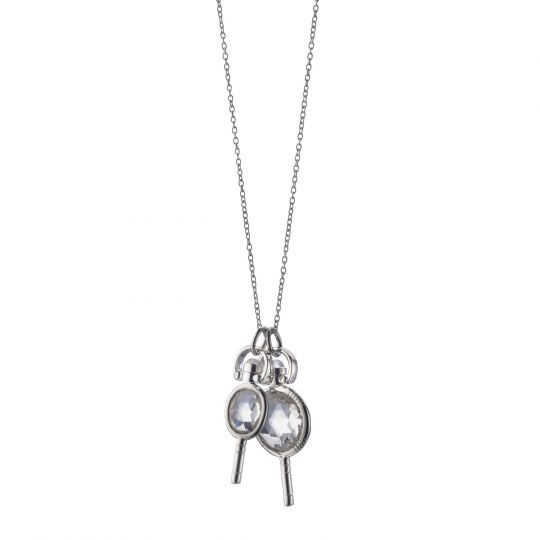 The Pocket Watch Key Collection
Pocket watch keys were used by men at the turn of the century to wind their pocket watches. Like all keys, these timeless, iconic elements can reveal our stories.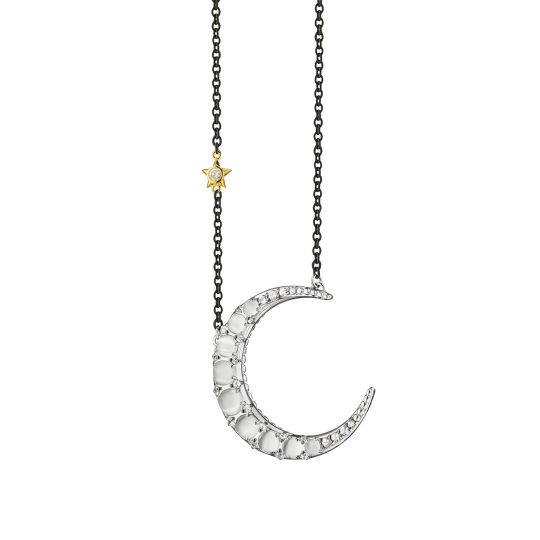 The Sun, Moon & Stars Collection
Inspired by the sky, this collection was created to empower its wearers and remind us to follow our dreams or tell someone we love them to the moon and back.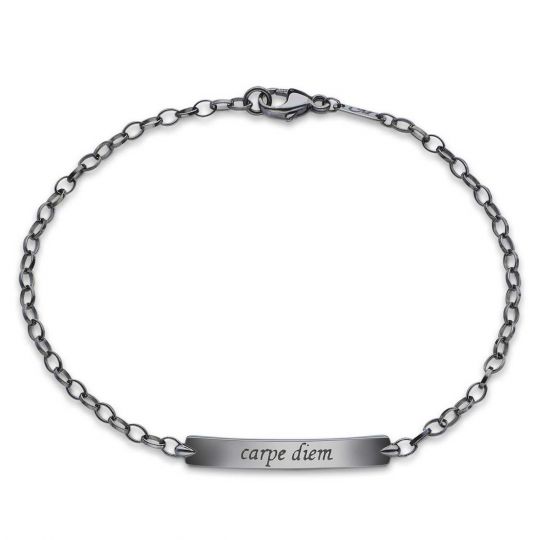 The Carpe Diem Collection
Monica Rich Kosann's Carpe Diem Collection is a reminder to seize the day and embrace the beauty of the moment. Any piece from this collection makes a great gift to mark new beginnings and important moments, like graduations, new jobs, birthdays, and more.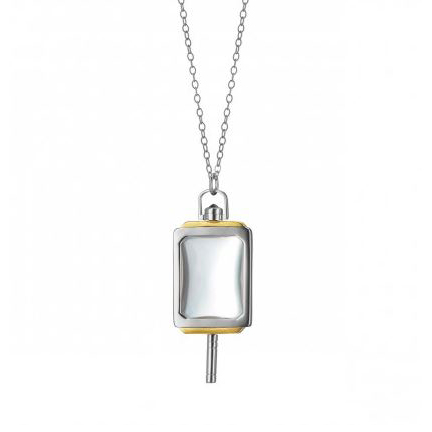 The Two-Tone Collection
The Two-Tone Collection features a stunning combination of sterling silver and 18K gold, making it the perfect way to mix metals and anchor an outfit.