From pretty pearls to edgy chain-link necklaces, there's something for everyone with this year's jewelry trends. Bold and beautiful accessories dominated the spring runways, with chunky chains and colorful statement pieces stealing the show. Read on to learn more about the on-trend style statements you will want to be making in the seasons ahead.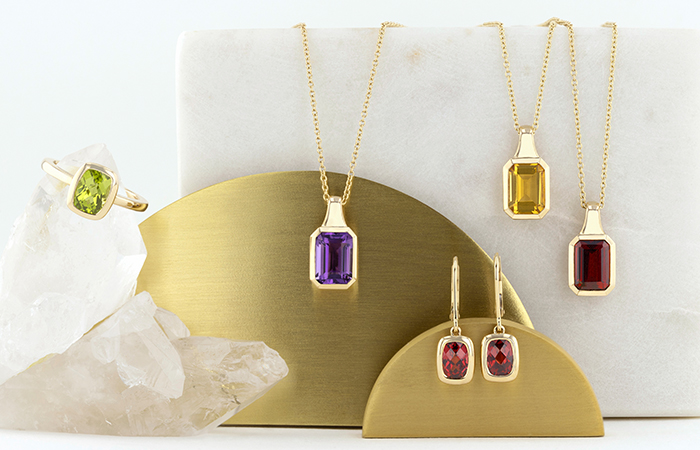 Playful pops of color are trending this year, especially in the form of brilliantly colored gemstones. Try out this trend by wearing a single colored stone or lean in hard by mixing and matching multiple stones for a look that's both chic and eclectic.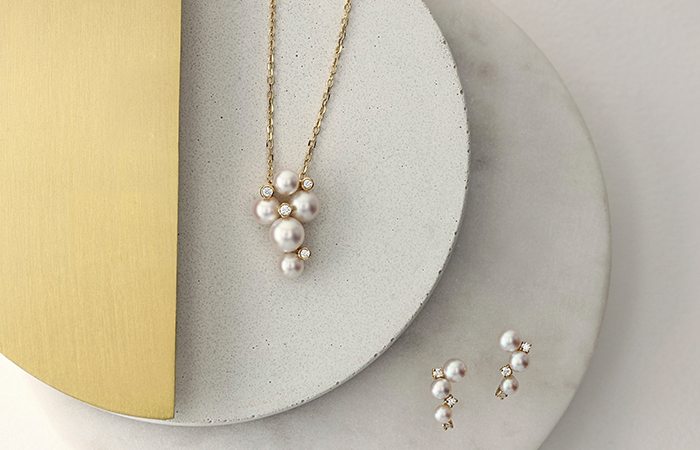 While mixing metals isn't anything new, we are taking it one step further this season by embracing jewelry pieces that feature hybrid elements. Pearls with diamonds, colored stones with high shine metals, the more materials we can integrate, the better!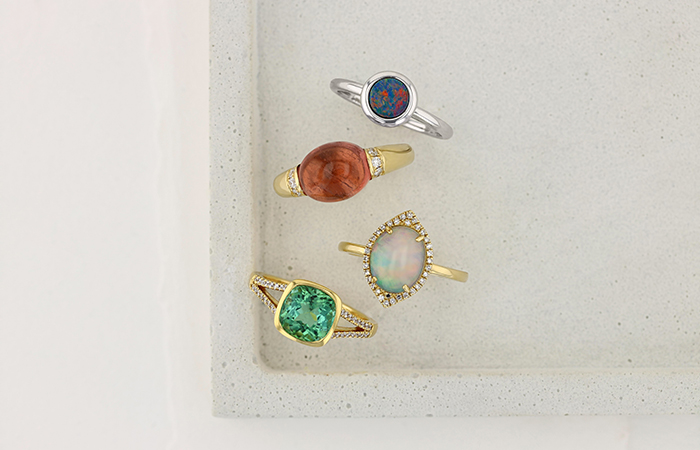 Looking for a trend that's big and bold yet easy to wear? Enter the cocktail ring! Dainty ring stacks have long been a trend and still are, but 2022 is all about these substantial, statement-making alternatives.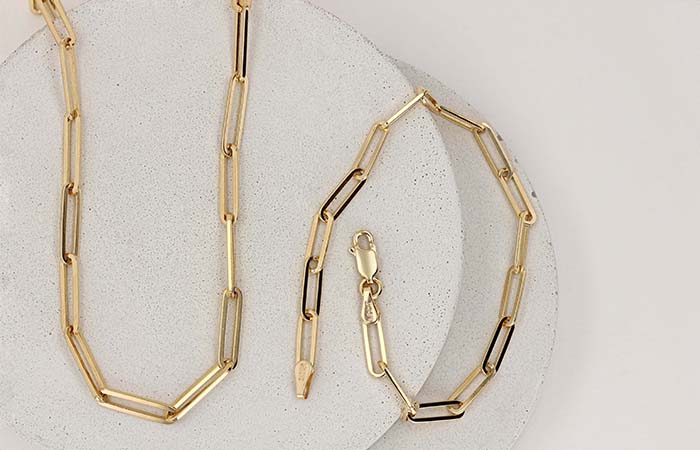 From long gold chains to chunky silver chokers, chain link accessories were all over the spring runways again this year. The beauty of this on-trend accessory is its versatility – it's strong enough to be worn on its own but basic enough to be layered with other accessories. For a dramatic style juxtaposition, try layering a chunky chain link necklace or bracelet with a dainty set of pearls.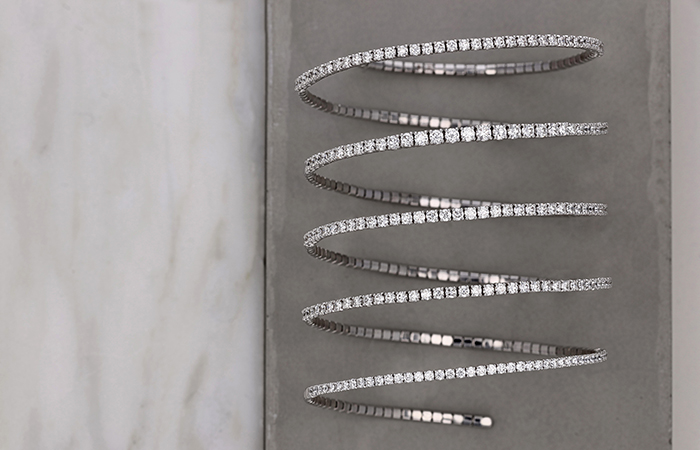 Eveningwear has returned to the runways, and with it came breathtaking jewelry that will take any festive night out or formal event to the next level. Watch for megawatt diamonds, dramatic drop earrings, and elaborate metal detailing to capitalize on this ravishing trend.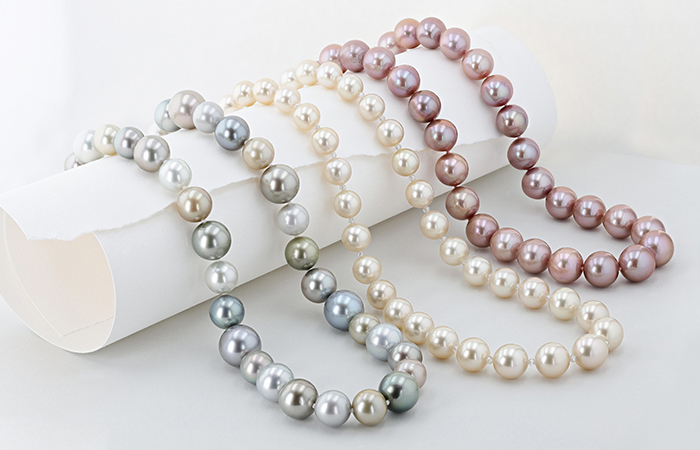 Like diamonds, pearls are a timeless gemstone that you'll never tire of. While classic pearls are always in style, unusual pearl jewelry that strays from the traditional pearl's prim and proper appearance might be just what you want this season. Pearls in varying sizes, shapes and colors create an organic look that's refreshingly unexpected and unique!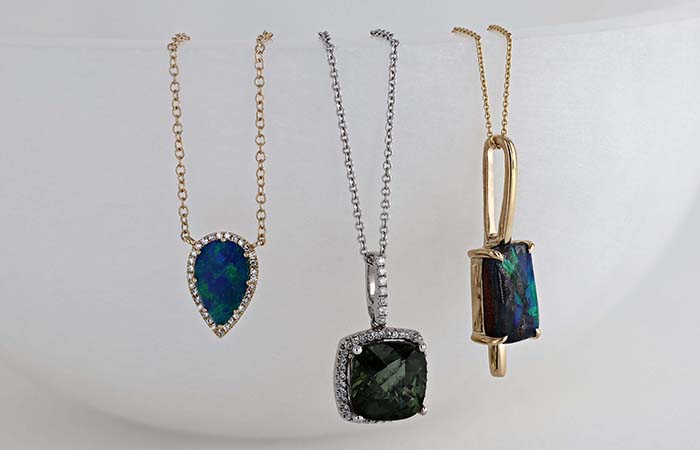 Bigger is better this season when it comes to gemstones. Look for substantial-sized gems in exciting cuts and colors. Try creating a high-impact look by pairing an oversized gemstone pendant with a daintier necklace in a coordinating metal type.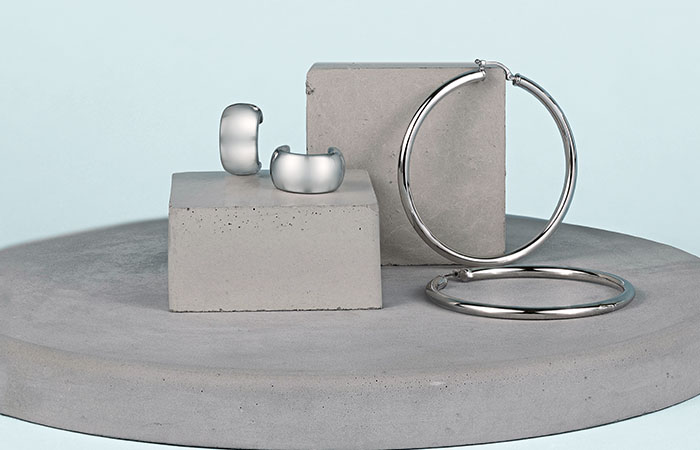 While we are eternal fans of gold, sterling silver jewelry is seeing a resurgence in popularity this year. Great for both everyday wear and special occasions, sterling silver creates a polished look that your pocketbook will appreciate.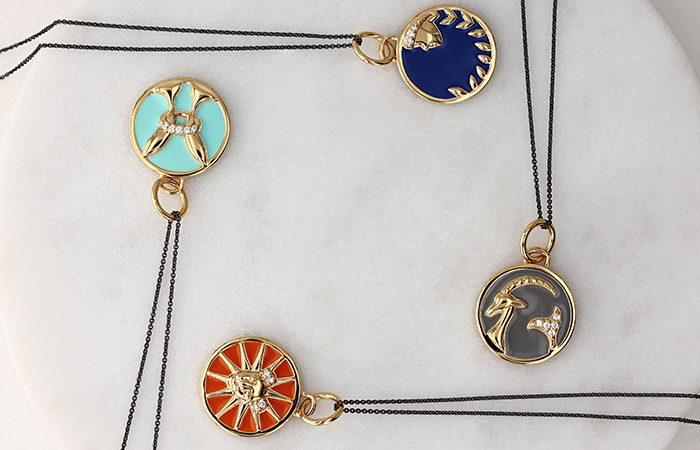 Transcend trends and express yourself with jewelry that's authentically you. From initial pendants and nameplates to birthstones and zodiac signs, there are a number of ways to personalize your jewelry look. Charms and lockets also offer easy customization with a meaningful photograph or charm to signify something that's important to you. The beauty of personalized jewelry is that it never goes out of style and that it's meant to be treasured forever, making it a wonderful gift for someone you love or yourself.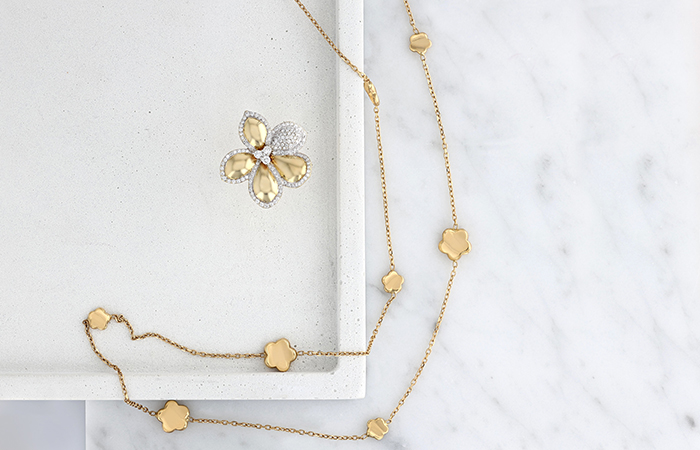 Florals? For spring? You bet! Jewelry designs featuring flowers, butterflies and more offer a nod to the new life and fresh perspective that comes with the spring season and the warmer weather.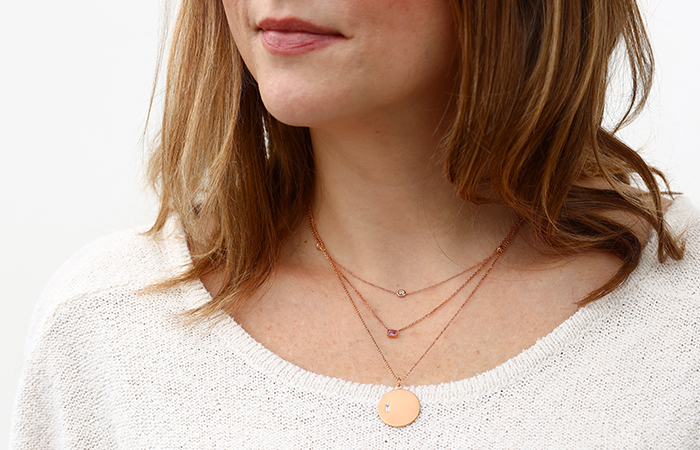 Whether it's using earrings, bracelets, necklaces or rings, layering and stacking are as on-trend as ever this year. When layering necklaces, look for dainty pendants and statement chains in varying lengths. Stacking bracelets and rings is all about playing with materials, colors and textures. Remember, it's the more, the merrier when it comes to layering and stacking jewelry!
If you need help picking out the perfect piece of jewelry for yourself or someone else, one of our experts would be happy to assist you. Call 1.800.642.4438 during store hours to speak with one of our friendly and knowledgeable sales associates.