To shine a light on the stories of our products and the people behind them, Borsheims celebrates our makers and introduces customers new and old to their world. One such maker is Houston Llew whose handmaid spiritiles combine fine art and inspirational words to create the perfect touch for any room or home.
Houston Llew started his venture inside a hot garage in Atlanta in the summer of 2008- at the depths of the worst recession since the Great Depression.
A combined vision for art and an eternal optimism turned a dreary economic situation into an opportunity as Spiritiles deliver a beautifully handmade art product to a market looking for affordable pieces to show their fine art collectors. Today, Houston no longer makes Spiritiles out of a garage -"Llewtopia," as he calls it, is an expanding art studio near downtown Atlanta.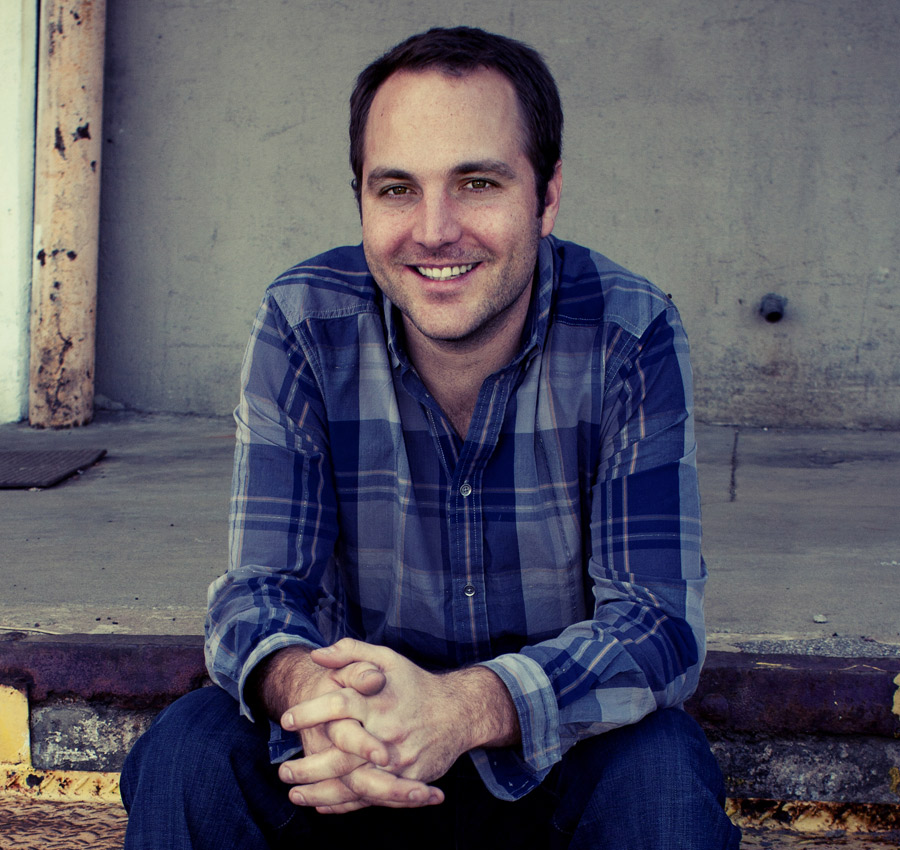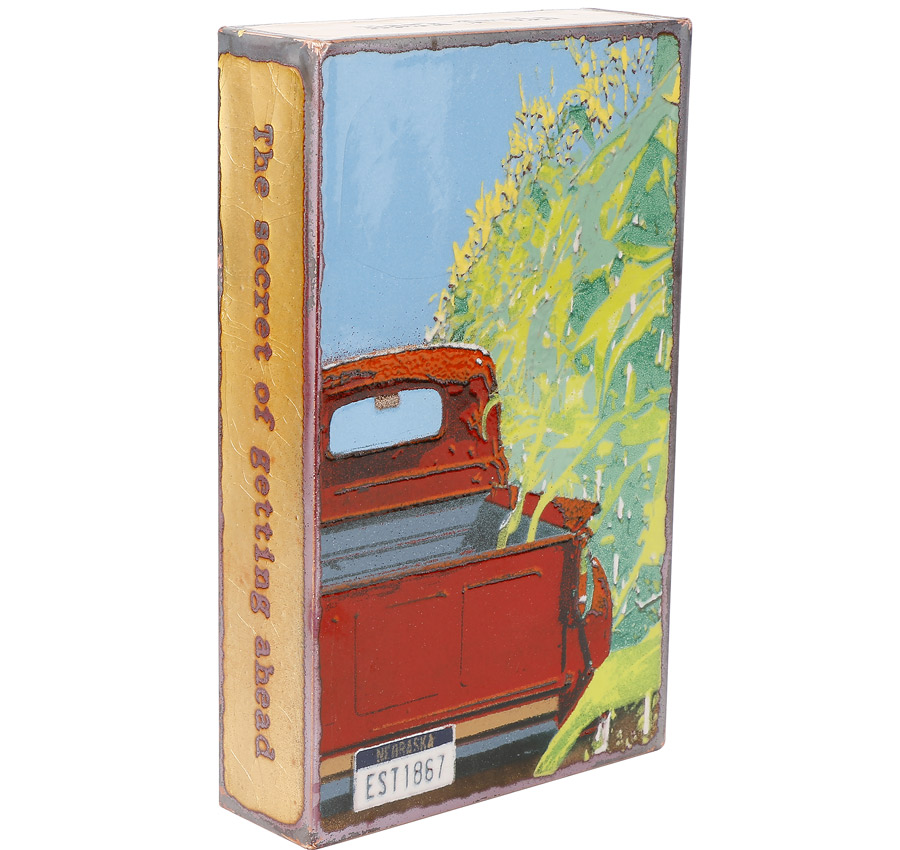 Tell us a little about the Houston Llew brand and how it came to be.
Oh my. How much time do you have? Ha! It started when I was born. I believe that if you build something that has your name on it, your business starts when you do because all of your life experiences culminate in how you start and run a brand. Everything stems back to then.
What inspired the word "spiritile"?
I wanted to make something that was more than a drawing or words – I think that infusing spirit into your work carries over to the experience someone has when they interact with that work in the gallery, in the home, or when they receive it as a gift. Calling them "Spiritiles" just made sense to me because the pieces fused image with a story to symbolize meaningful moments in life and the people we fill those moments with. Those moments are full of spirit and significance, and that's what I wanted to convey in the name of Spiritiles.
Who are some other designers you admire or enjoy?
My influences for building Houston Llew and the designers that I admire go hand in hand. I have always looked up to Dale Chihuly as an inspiration and model for artistry. He started out mastering his own skills, fine-tuning his blown glass art form and growing it into a desirable medium of art, and as he grew, it became more tremendous than one person could handle alone. Chihuly once said, "The more I worked, the more work I sold, the more people I could hire," which he did. He brought on glass blowing apprentices and turned them into artists of their own right. He took the glass blowing medium and made it into a wildly popular art form. All of this I believe is the right path: you work to the bone so that your work becomes better, and you can bring in other voices to collaborate and elevate the work, and you turn that collaborating team into a family, which is what Chihuly did. And you know, he doesn't blow glass anymore due to some physical health issues. It might be the best thing that happened to his art, as it forced him to take a step back, to start designing more, directing more, and collaborating with his people. Now he is a legend because he opened the door for so many to make a living creating art.
The other designer I admire holds a completely different place in our culture. Some may see him as less a designer and more an inventor of the future. All of our lives have been radically altered by the mind and intuition of Steve Jobs. He pushed for things that no one had seen before, aimed to solve problems we didn't realize we had – he was the model for all of the tech start up philosophies we see now. This innovator took something mundane like the cell phone and turned it into the singular critical device we own. THAT is what I call a designer. Now if only we could make art hold just as critical a space in our lives as an iPhone. Ha!
Have you ever experimented with other mediums or techniques to produce spiritiles?
Yes! I am always experimenting in what I call a "test kitchen" with new ways of doing things, sometimes related to Spiritiles, and other times something completely different. A while back, I got really into fused glass, and tried my hand at designing layered fused glass works – I was trying for amazing wall art, but my wife said she liked it better as a cheese plate. So, now I jokingly refer to the R&D process as "making cheese plates."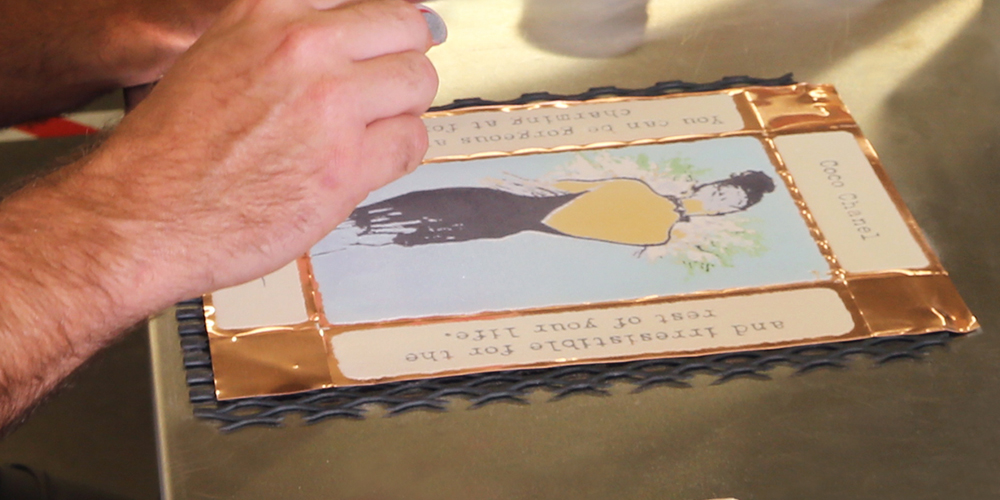 What is your design process? Have you had requests to recreate/duplicate certain spiritiles that have been retired?
Oh goodness yes, I've been asked multiple times, but we do not accept those requests, all we can do is help people find those pieces from a retailer or another collector. When this whole process started, I never anticipated Spiritiles would become the kind of valued collectible they are now, but we certainly built in every measure possible to grow the value and maintain integrity of the work. That's why I am so strict about retired pieces remaining retired pieces and not budging on that principle. Whenever an artist reissues a work, it is a short-sighted strategy with long-term effects. It is infinitely better to focus your energy on taking something you perhaps created before, re-thinking its concept, and applying your growth in ability and understanding to design something new, even if the motive for the design is in a similar vein.
When I first started, it was just me designing with the guidance of my enameling mentor, Zingaro. I didn't really know what I was doing or how to create a process for design, but I just kept trying – and the only way to become a better artist is to make a lot of bad art! So that's what I did first, before even launching Spiritiles. Once I had an array of designs, some ridiculous, some remarkable, I honed down the collection only to what I truly loved, and the rest I stored away to perhaps pull out of the design box someday for re-concept.
Since then, the design process has evolved to understanding what motives are meaningful to design, what kind of images work best in glass, what stories evoke the spirit of the piece and reach out to grab you by the heartstrings.
Don't get me wrong, I still make bad art sometimes, you just don't see it! There are times when I am really excited about a concept, start the design process, give it a week or so, and when I come back to it my reaction is "meh." Whenever this happens, it's a signal to me that something is missing or could be refined. I am grateful to have the time and opportunity to dive into that refining process. With such an outpouring of support for Spiritiles, the brand has grown beyond my wildest dreams and beyond anything I could handle alone, and I'm so thankful to have a studio family to support through this work.
What's your favorite piece from your most recent collection?
My favorite piece is always the one I'm currently working on!
If you didn't design spiritiles what would you be doing?
I'd likely be working on a shrimping boat out in Charleston. Until discovering enameling, I didn't have a channel for the artistic side, and most of my other interests outside of art are hands on in a completely different fashion. I have a tendency to pick up hobbies and interests the way that other people try new restaurants. It's likely one of the reasons so many Spiritile designs are so diverse – it reflects my tendency to wander and to pick up new things.
Finally what one word sums up Houston Llew, the brand and the philosophy?
Without a doubt: Connection.
We've built an art form devoted to blending an image with a story through the fusing of glass to metal to create one artistic message about our meaningful moments. The foundational nature of Spiritiles is that connection formed both inside the enamel medium and through its emotive content. That connection then moves from piece to person when held in hand and gifted to that special someone, and collected together as a montage of life and personality.
But it goes deeper than that. Houston Llew started because of a random connection with the enamellist Zingaro. Then, it grew beyond a one-man operation, and I forged connections with artisans interested in learning the rare artistry of enameling, who formed the base of this Houston Llew team. Now, we operate as a family. We ARE a family. The team at the studio exists because we are about creating happiness and building connections, and they allow me to take more time to design amazing new things, and show them how to become artists who live to be makers. I am so proud to say that when someone buys a Houston Llew work and takes it home, they are not only supporting artists making a living doing what we love, they are supporting a family.
It is and always will be our foundational Houston Llew principle: The connections we form with the art we create, the art we collect, and the people we care about are what matters.
Borsheims is excited to welcome artist and designer Houston Llew to our store for an exclusive appearance and signing event on July 21, 2018, from 11:00 am to 2:00 pm. Guests will get to meet Houston and have any spiritile signed, including our Special Edition Nebraska "Harvest" Spiritile, exclusive to Borsheims.