In Borsheims' Meet The Maker series, we shine a light on the incredible stories of our makers. Customers new and old get a glimpse into their world, what makes them tick and how their designs can highlight each moment in your life. In this edition, we explore the mother-daughter design team behind Phillips House.
Playful. Irreverent. Classic. All words used to describe the Phillips House brand and philosophy. A brand that is both high fashion and accessible, Lisa Phillips Frankel and Danielle Frankel Nemiroff continually create collections that have graced the covers and pages of nearly every fashion magazine and have adorned celebrities and royals alike — most notably former First Lady Michelle Obama as she met the Queen of England. Having paved the way for a new category of fine jewelry, PH designs can be worn every day or for that special occasion.
Below, we learn about the Phillips House brand, what inspires this mother-daughter duo and more in this exclusive interview ahead of our Omaha Fashion Week trunk show.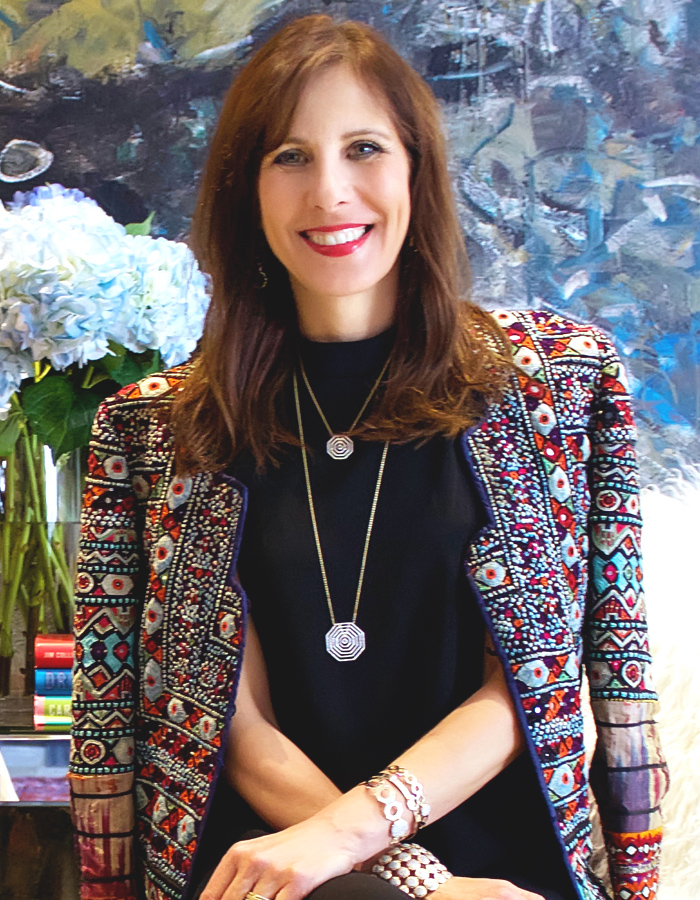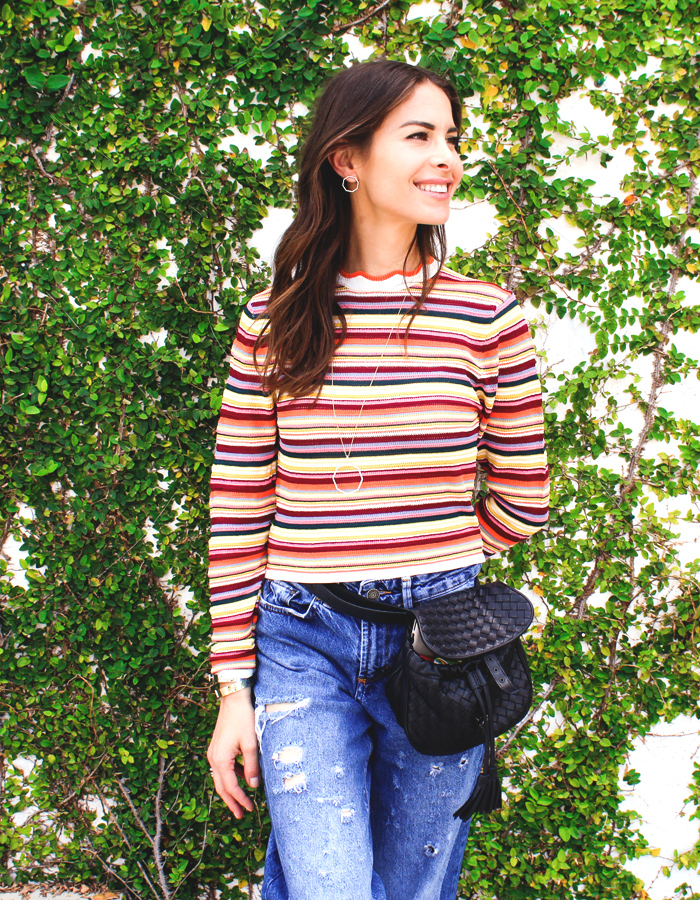 Tell us a little about the Phillips House brand and how it came to be.
Danielle Frankel Nemiroff – Phillips House is all about celebrating the everyday. When designing, we always strive to create jewelry that you can wear and enjoy every single day of your life. Our pieces are going to be the ones that you keep on top of your nightstand because you are going to be grabbing it in the morning when you're getting ready, wearing it all day and putting them right back on the nightstand before going to sleep.
Lisa Phillips Frankel – You will never find Phillips House pieces sitting in your jewelry box waiting to be taken out for your next "special occasion" because every day should be a special occasion, which is why we feel we create the finest everyday jewelry. My career grew very organically. My seeds were a passion for family, a love of celebrating memories and a craving for a creative environment.
Danielle Frankel Nemiroff – I have been watching my mom from a very young age, creativity was something that was respected and nurtured in our house growing up. I went to a performing arts camp and knew from a young age that I wanted a career that would allow me to express my creativity every day. After college, I joined my mom and we began designing together. We started off designing for friends and family and our business kept expanding and expanding through word of mouth.
Lisa Phillips Frankel – We spent a year honing on our designs, market testing them with our private clients, and then in April 2010 we officially launched Phillips House. The week of our launch we landed on the cover of Women's Wear Daily. It was such a "pinch me" moment! I was so honored that such a renowned publication, that both Danielle and I have read our whole professional lives religiously, recognized our brand in such high regards.
Family and fun are two things that are apparent in everything Phillips House does. What is it like working so closely with your daughter?
Lisa Phillips Frankel – It is so much fun! Of course, it's also hard work, but it is tremendously rewarding to get to share all of this together. At times I see a younger version of myself, so strong, so creative and so determined. It's really a beautiful relationship.
Danielle Frankel Nemiroff – It's very interesting to see how our brains approach things very differently yet, we almost always come to the same conclusion. We both have very different inspirations, mine being a love for fashion and dance, and my mom's being architecture,
design and functionality. I love how each and every piece is truly a collaboration.
What is your favorite part of the Phillips House "aesthetic"?
Lisa Phillips Frankel – I feel that every day should be a celebration and Phillips House really speaks to that. The aesthetic is happy, who doesn't want to be surrounded by happiness?
Danielle Frankel Nemiroff – My favorite part about our jewelry is that no matter what clothes I'm wearing or what I'm doing at that moment, I can always wear my Phillips House pieces. Versatility is something that goes hand in hand with everyday jewelry. We love to
give the wearer different options and ways to enjoy their Phillips House pieces. You'll find this in pieces like our Pick-Me-Up earrings that can be worn long or "picked up" to be worn shorter, our Revolution collection that can be worn as a ring or a necklace, our Hero flexible bracelets that can be hooked in on multiple places to adjust the size easily, and many more!
What is your favorite Phillips House collection?
Lisa Phillips Frankel – Like my children, I don't have a favorite. I love all of the Phillips House pieces, but you will never find me without my Infinity necklace and Love Always bracelets.
Danielle Frankel Nemiroff – It is so hard to pick just one! Right now I'm obsessed with our new Spinner necklaces. I love that you can wear it with the diamonds out, or with a quick flip of the wrist, have an all gold look.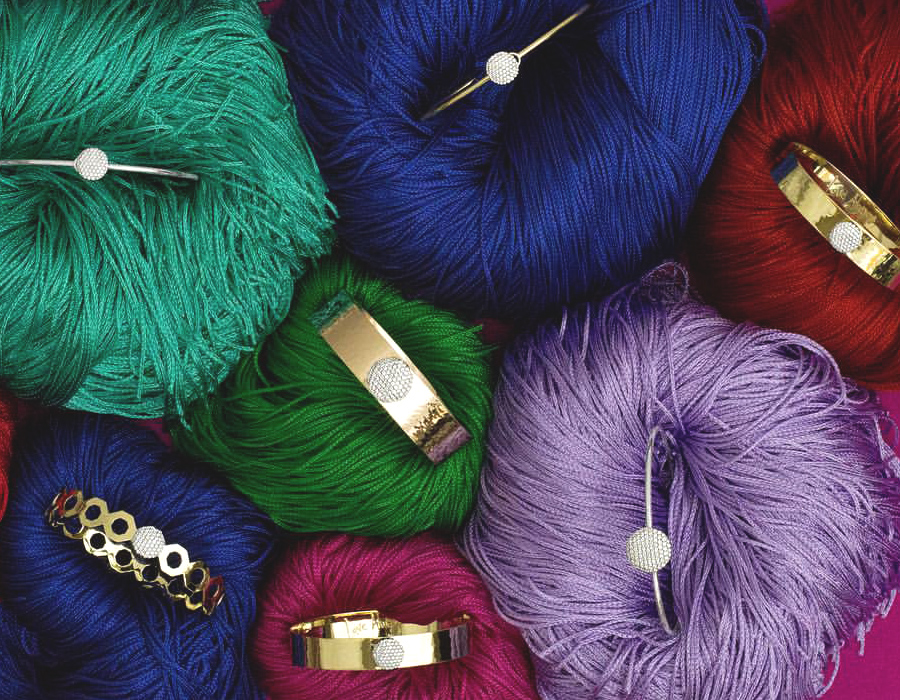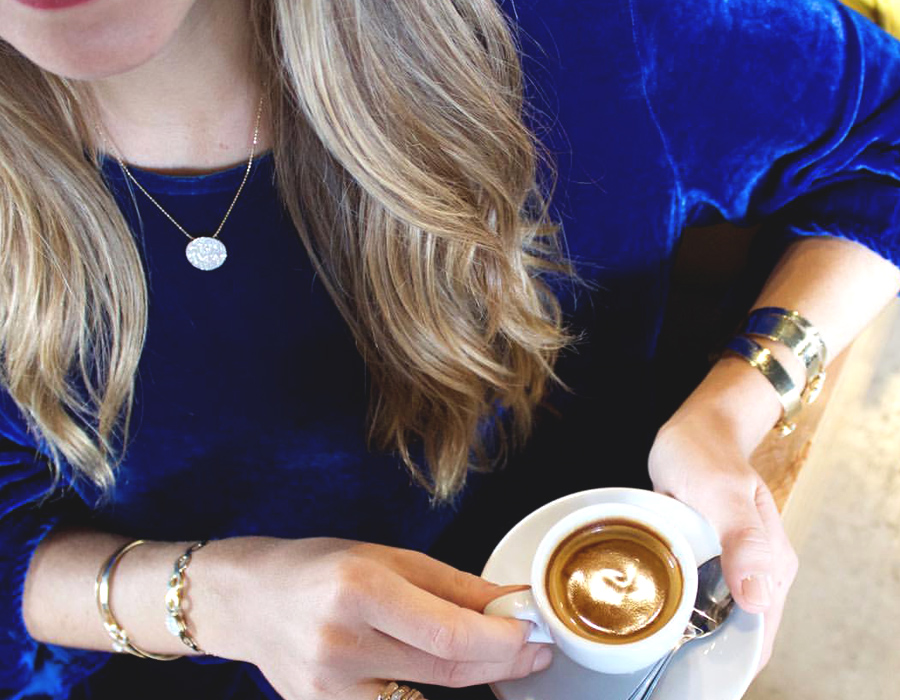 Each of your pieces is still very accessible? Is this a hard balance to reach when designing fine jewelry?
Lisa Phillips Frankel – As markets change designing can be challenging. But usually, our biggest challenge is that we have too many new designs each season. We get so excited during the creation process!
Danielle Frankel Nemiroff – Even though having restrictions such as price points can feel a bit limiting, I think both of us design a better and more creative product when we have to stick to guidelines. So in a way, even though it can be harder at times, it is something we appreciate.
If you didn't design jewelry what would you be doing?
Lisa Phillips Frankel – I would definitely be helping others in one way or another. As a jewelry designer, I love that I get to help people feel special and that I'm able to be a little part of their celebrations and everyday pleasures.
Danielle Frankel Nemiroff – There are so many options! Developing a better understanding of the human psyche, interior design, working as an advocate for special needs children.
Where do you go for inspiration? How does this factor into your design process?
Lisa Phillips Frankel – I have always loved architecture, design and functionality. I find it so inspiring to see how things are built, especially the juxtaposition of functionality and beauty and I often use that as the basis for my inspirations.
Danielle Frankel Nemiroff – I have always had a deep love for the world of fashion. For over twenty years and still to this day, I sit on the floor of my closet every morning, with tons of magazines, look books, line sheets – pretty much anything I can get my hands on – browsing, reading, studying. I even get anxious when I know there's a new publication out and I've yet to read it. To me, fashion is art with tons of complexity and nuance. I love browsing the Internet, reading blogs and magazines. It helps me get into the right headspace where the designs just start to flow.
What's a typical day like at Phillips House?
Lisa Phillips Frankel – Every day is always a bit different! Some days I'm taking a long walk just letting the world inspire me, other days I'm at my desk sketching from dusk to dawn, each day is something new.
Danielle Frankel Nemiroff – I think I am definitely a creature of habit! Every morning I walk around the office and say hi to everyone. I love to check in on the team and see what everyone is working on and how they are doing. It's all of the people around us who help to
make our creations a reality and that means so much to me! Next, I grab a coffee or tea and work on new sketches or reviewing prototypes before sitting with my mom to present each other with our ideas. After the initial sketching, we work on each design together making
sure it is a true reflection of both of our aesthetics. Then I meditate and before I know it I'm off to see my kids!
Any design trends you're excited about for 2018
Danielle Frankel Nemiroff – Versatility!
Lisa Phillips Frankel – I totally agree, I love finding new ways to wear our pieces!
Finally what one word sums up Phillips House, the brand and the philosophy?
Lisa Phillips Frankel – "PHappiness!" – That would be happy with a PH touch.
Danielle Frankel Nemiroff – "Everyday" – Phillips House becomes such an integral part of the wearer's everyday routine, I always feel naked without my Phillips House jewelry!