2019 marks a special occasion for one of our favorite makers, Michael Aram, with the commemoration of the brands 30th anniversary. As a brand focused on craft-based design and nature-inspired pieces, Michael Aram's home décor and jewelry collections celebrate the beauty of everyday objects. Michael was drawn to working in metal after a trip to India in 1989 where he fell in love with the ability to forever capture spontaneous gestures through the casting process.
To celebrate this milestone, we interviewed the artist to delve deeper into his design aesthetic and the inspirations behind his craft.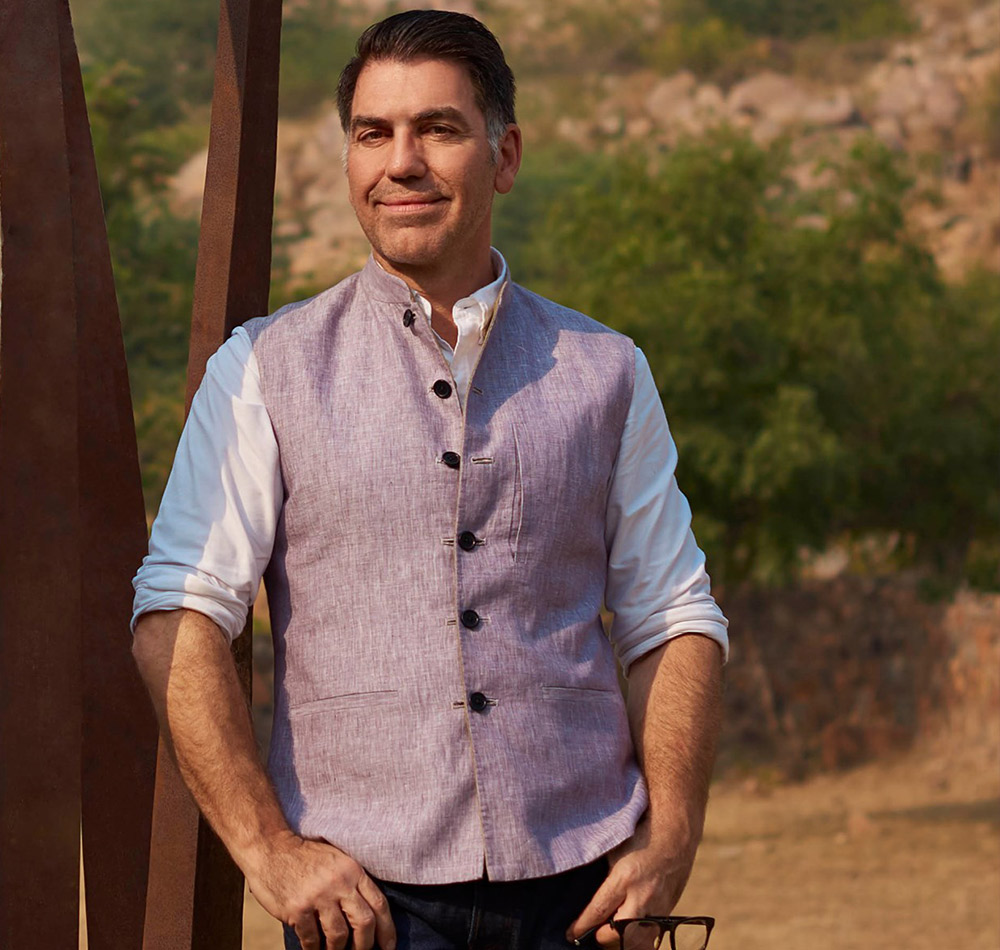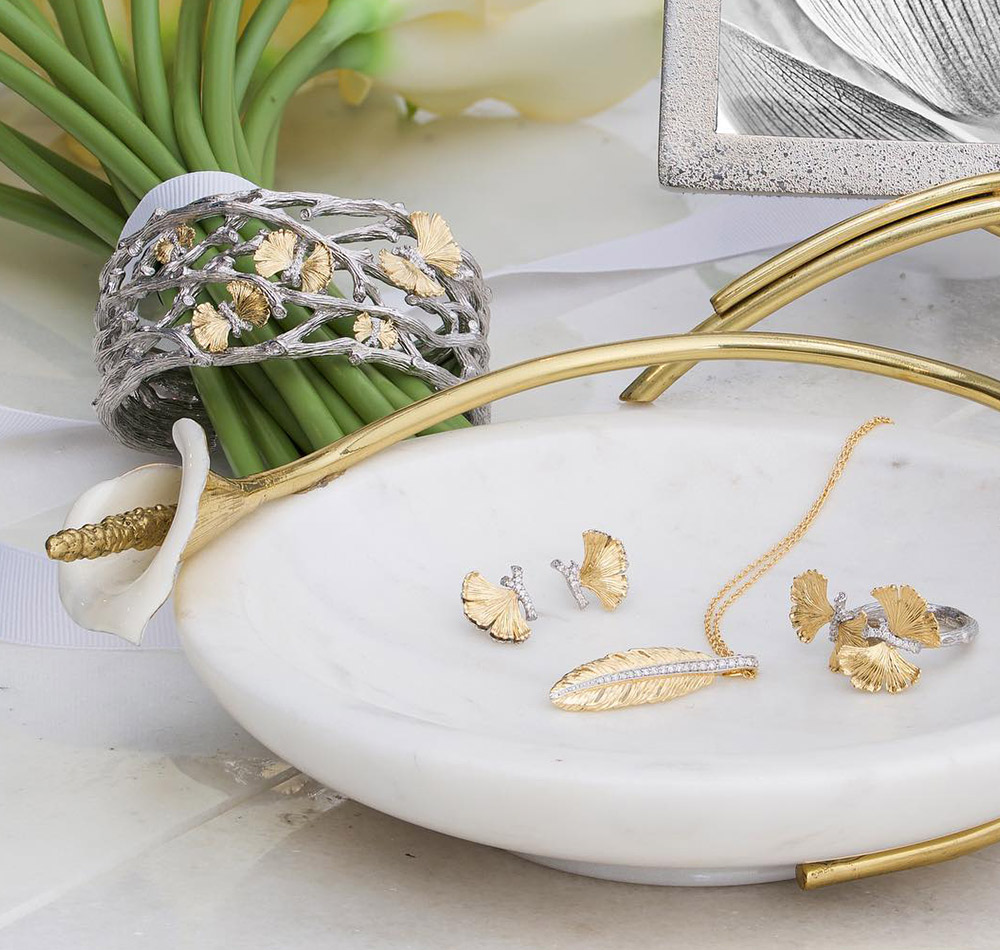 Tell us a little about the Michael Aram brand and where you get the inspiration for your designs.
I started out as a fine artist working with metal and crafting beautiful objects, with inspirations stemming from nature. The art of the handmade process has allowed me to see nature in a new light. Each piece varies in storyline, symbolism and aesthetic, but all embody the overarching idea that beauty is found in the perfectly imperfect.
What originally attracted you to the design world and creating home décor and accessories?
As an artist, I've always loved the process of making things with my hands. On my first trip to Delhi, I discovered the talent and humility of gifted artisans that have been perfecting their craft for decades. With the desire to share this beauty in an everyday setting, my collections are designed to celebrate the art of the handmade process. 
What made you decide to get into the jewelry side of design?
Jewelry has always been a passion of mine, from its functional sculpt to its delicate details. I have become fascinated with translating this intricacy back to the inspirations found in my home collections. Jewelry is the ultimate expression of metal and working with color on a different scale, is both exciting and challenging to me.
If you had to recommend one Michael Aram piece for a bride that's registering with Borsheims, what would it be?
While there isn't one specific product or collection I would recommend, I would suggest she picks pieces that allow her to entertain in her home. Serveware is the perfect selection for brides that love to host. Each piece is designed to set the tone for any occasion and allows the bride to create her own style. My designs are made to make gatherings easy and each piece speaks to a versatility that is both timeless and unique.
How do you define "good design"?
Taste is relative, and design is personal. "Good design" entails a strong functionality of the piece, while going hand in hand with aesthetics. When a piece is beautifully designed it will have both form and function in mind.
The words organic and sculptural are used often when describing your décor. Is this same aesthetic present in your own home?
My home has a unique sensibility with an emphasis on the product taking center stage. Designing a space that celebrates each object's natural beauty and the art of the handmade process, aligns with the same ideals that I have for my brand. The beauty of my home is found in the handmade objects, honoring the history transmitted by the hands of the maker.
What is your favorite Michael Aram collection?
Butterfly Gingko has been one of my favorite collections to create. The inherent symbolism and deep-rooted meaning speak to my own thought process behind each design. Inspired by the Ginkgo Tree outside of my home in New York, the falling leaves appeared as though the tree had been overtaken by butterflies. The sense of well-being, ease and peace felt at that moment had brought the Butterfly Ginkgo collection to fruition and it is now my largest collection to date.
If you weren't designing home décor or jewelry, what would you be doing?
When I was younger, painting was always a passion of mine, but my life journey would take me on another path. After a spur of the moment trip to India to visit friends and family, I began crafting decorative objects with both form and function in mind. I loved how each piece was not only aesthetically beautiful but also served a purpose. Once I returned from my trip, I immersed myself into the home industry, turning my passion for art into a reality. Had I not taken the trip; my life would have been very different.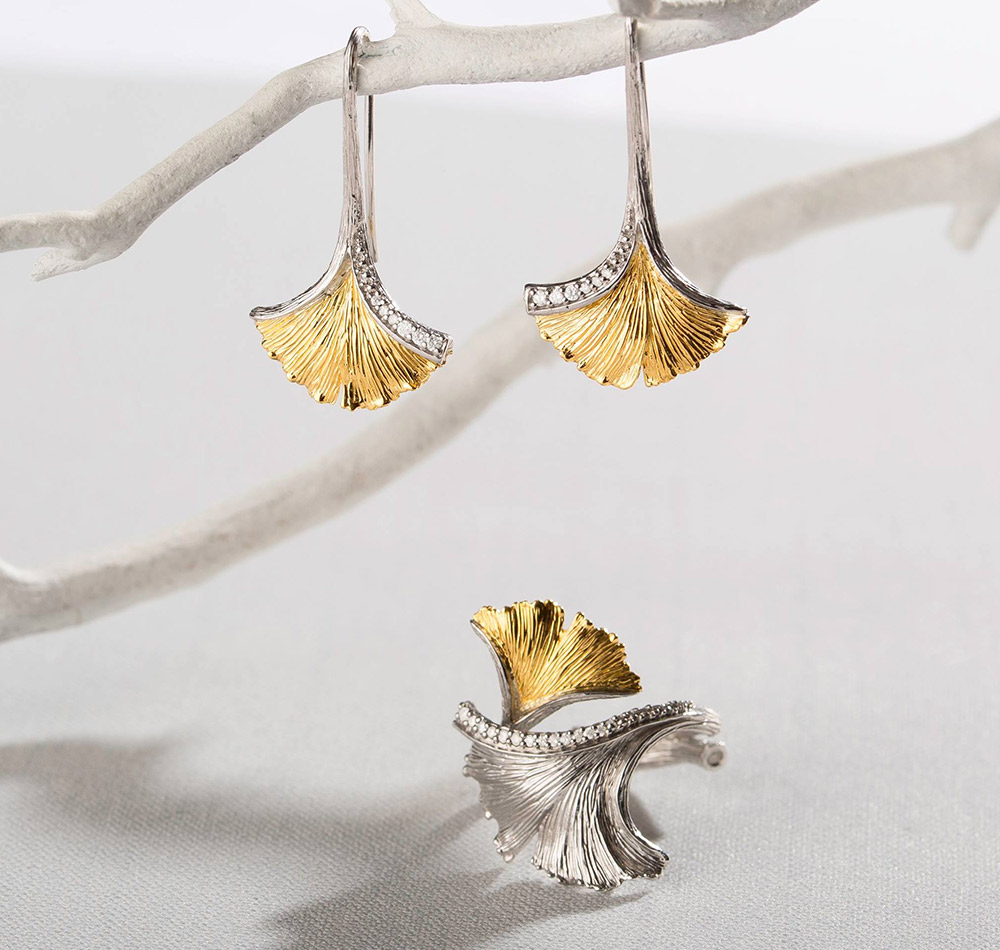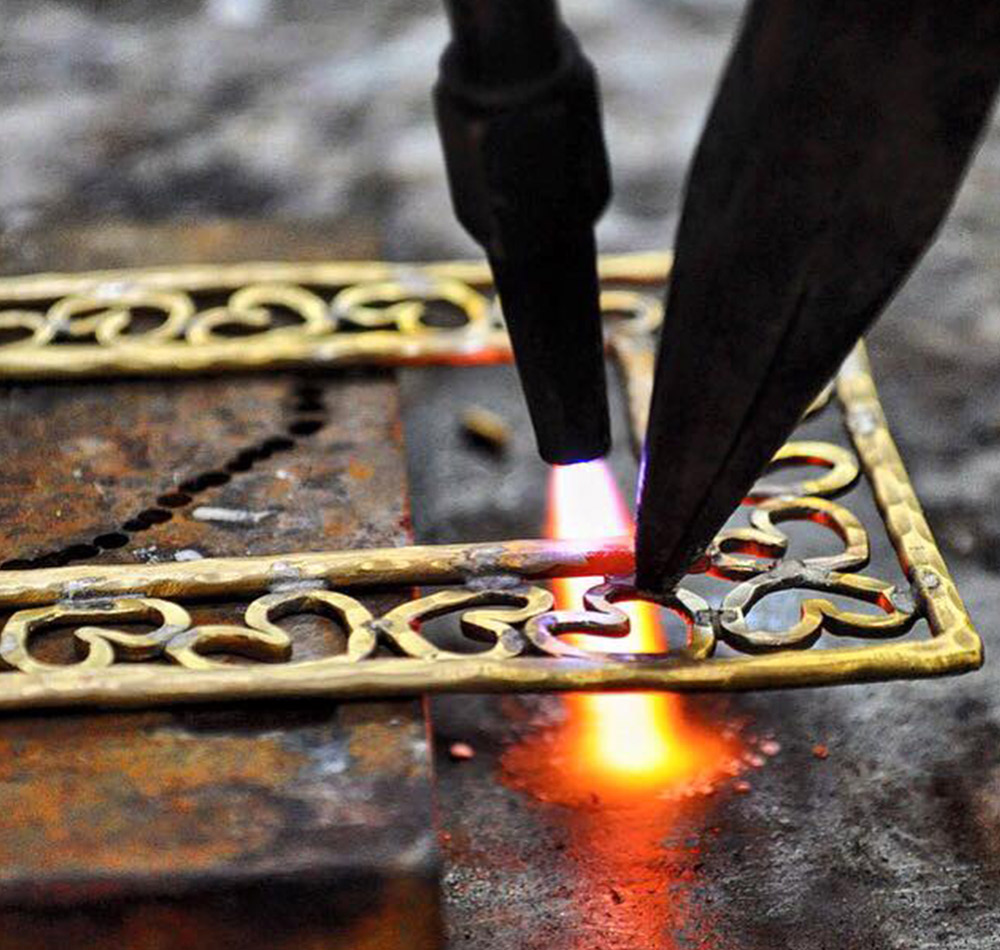 What's a day at Michael Aram like?
Every day is like the first day of the company. We are always thinking of ways to expand our product and share our beauty with the world. At Michael Aram, we all have a passion for artisanal, nature-inspired designs and love to reimagine ways that we can further cultivate this idea into our home.
Finally, what one word sums up Michael Aram, the brand and the philosophy?
I believe that this is up to the viewer's interpretation, however, the words artisanal or artful come to my mind, along with "the perfectly imperfect."