There was a time when the jewelry men wore was pretty limited—perhaps a class ring, a wedding band, a neck chain, a watch or even cufflinks, if the occasion called for it. Nowadays, men want to wear jewelry, and fortunately, they have a wide range of styles and materials to choose from. Read on to discover the most popular types of jewelry for men as well as the year's top trends. 
Popular Types of Men's Jewelry
From sizeable rings to stacked bracelets, these are some of the most common pieces of jewelry for men.
Men's Necklaces
Men's necklaces and pendants have become a favorite accessory among modern men. While chain necklaces have been around for some time as a popular accessory for men, crosses, dog tags, animal motifs and beaded necklaces have seen a more recent rise in popularity.
Men's Bracelets
Stacking bangles has been a popular look in women's jewelry for years, but men can stack too! While thicker cuff-style bracelets used to be popular for men, we've seen a switch to thinner, more minimal bracelets for men that can be stacked together to create a more substantial look. Wrap bracelets promote a simple layered look and have become popular for men as an easy and versatile finishing touch to an outfit.
Men's Rings
For centuries, men have worn rings to denote their wealth, privilege and status. Men's rings often have a personal meaning to them, symbolizing their marital status, alma maters or club affiliations. Men are free to wear a ring on any finger they choose, but wedding rings are traditionally worn on the left hand ring finger.
Top Men's Jewelry Trends
This year, men's jewelry trends offer something for everyone, from soft leather looks to bold metals. Whether you are looking for something rugged and masculine or modern and flashy, there is a wide array of cool jewelry for guys available to suit any taste.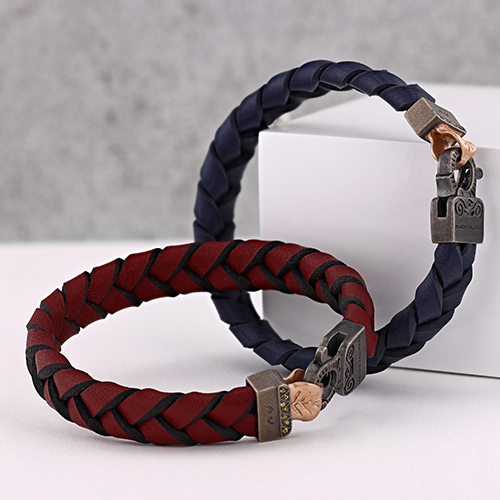 Leather Jewelry
Leather jewelry creates an earthy and understated look for men. Braided leather bracelets, in particular, have been trending in recent years. Men's leather jewelry has a traditional vintage appeal that looks great when worn alone or in tandem with other materials.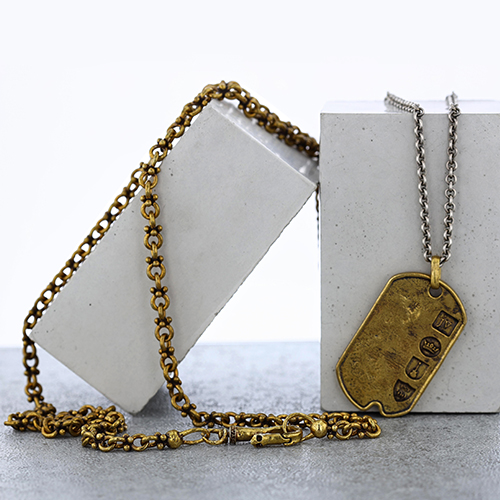 Gold Jewelry
Gold finishes are in for men this year, especially weathered gold. If gold is a little outside of your comfort zone, try toning it down by pairing it with leather or black jewelry.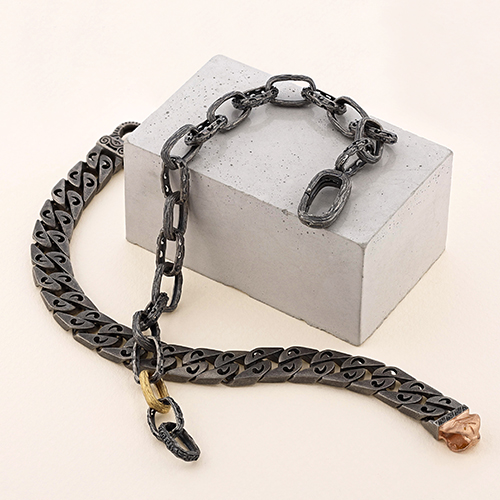 Chain Jewelry
Men have been wearing chain necklaces for years, but the trend has expanded into bracelets and other men's jewelry more recently. A simple chain necklace that hits mid-chest can help finish off a basic t-shirt and jeans look. When it comes to chain necklaces, stick to a thinner, more understated design. For bracelets, more substantial chains with interesting details are the way to go.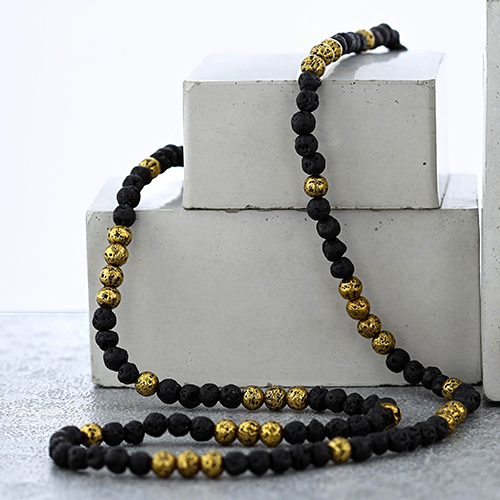 Beaded Jewelry
Men's beaded jewelry has a casual yet contemporary vibe that's perfect for the free-spirited guy. Men's beaded necklaces and bracelets are designed to elevate your everyday look while still being lightweight and comfortable.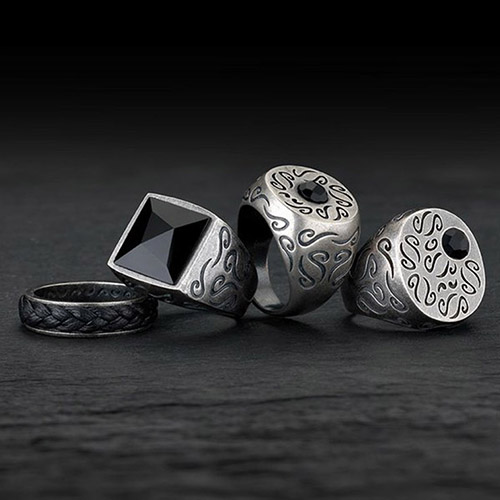 Black Jewelry
Black jewelry for men is both sleek and masculine. Whether it's a black braided bracelet or an onyx ring, men's black jewelry has a modern, edgy vibe that's sure to make a statement.
If you need help picking out the perfect piece of jewelry, one of our experts would be happy to assist you. Stop into our store or text or call 402.391.0400 during store hours to speak with one of our friendly and knowledgeable sales associates.