Mother's Day is that special day each year that's devoted to showing your mom just how much you appreciate her. And don't kid yourself, she looks forward to this holiday no matter what she says, so surprise her this year with a gift that every woman can appreciate—jewelry! Regardless of if you're shopping for your mother, grandmother, mother-in-law, or a brand new mom, jewelry makes for a thoughtful and coveted Mother's Day gift. We've put together 30 Mother's Day jewelry gift ideas to help you find something that fits her style as well as your budget.
Lockets
A locket makes a wonderful gift for any mom and gives her a way to keep treasured photos of loved ones close to her heart. Pre-fill the locket with a favorite quote or photo before you give it to her for an extra dose of sentimentality.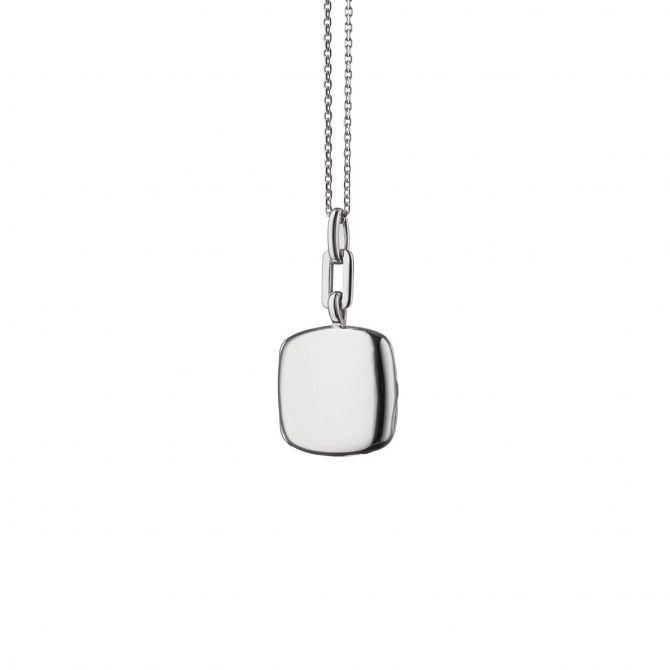 Slim Cushion "Viv" Locket in Sterling Silver
This sterling silver cushion locket is slim, simple and modern with a streamlined side profile that every mom can appreciate.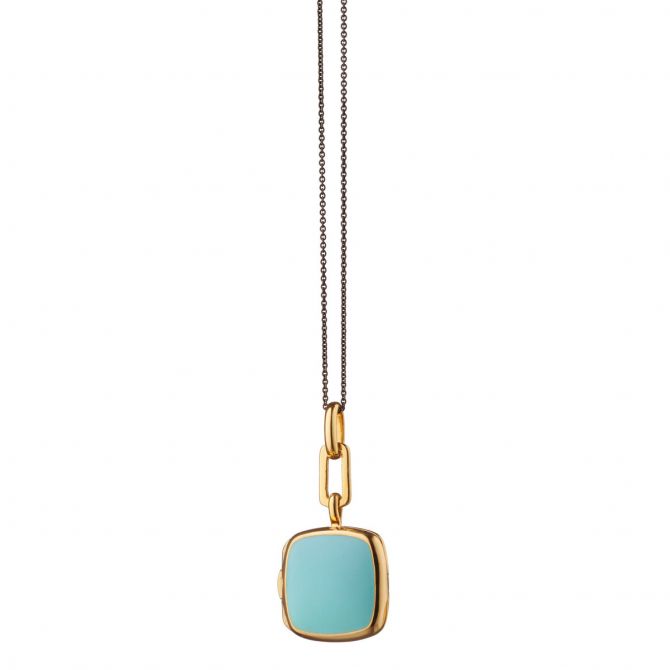 Turquoise Enamel Cushion Locket in Yellow Gold Vermeil
Looking for a more modern take on the classic locket? Look no further than a Monica Rich Kosann locket. Perfect on its own or layered with your other favorite pieces, this turquoise enamel locket is a true standout piece.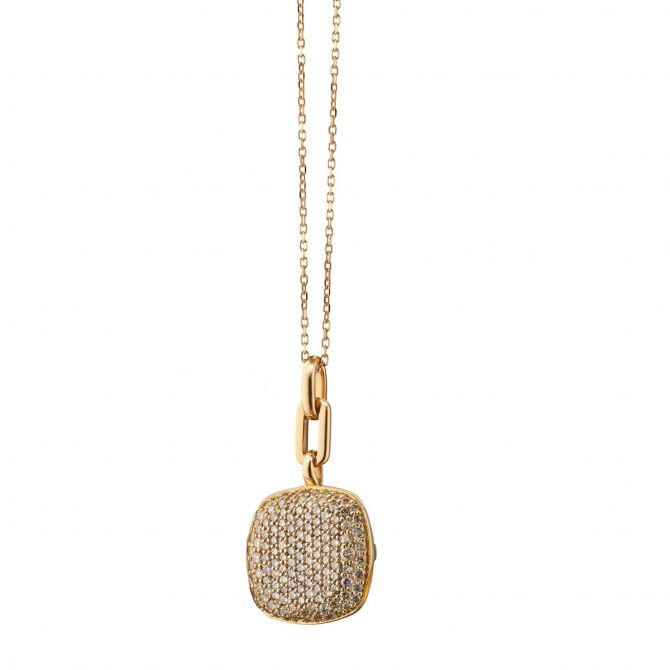 18K Yellow Gold Slim Viv Locket Pendant With Diamonds
She will never want to take off this classic yellow gold locket with pave champagne diamonds. 
Charms
Celebrate all the things that make your mom who she is with a charm bracelet or necklace. Plus, she can collect assorted charms to signify her hobbies and interests for years to come.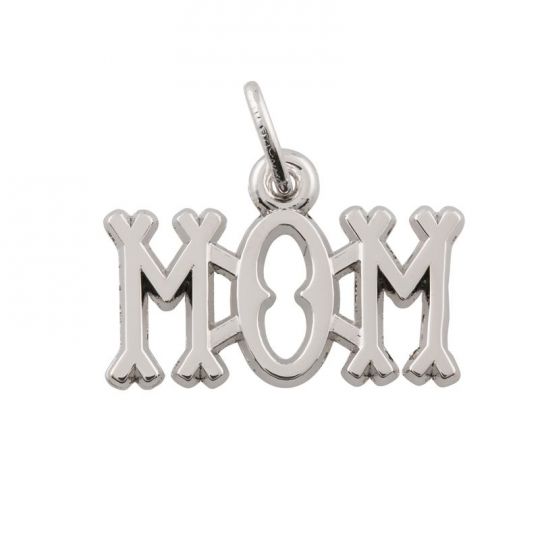 Rembrandt Sterling Silver Mom Charm
Outfit her charm bracelet or necklace with her most important role in life: mom.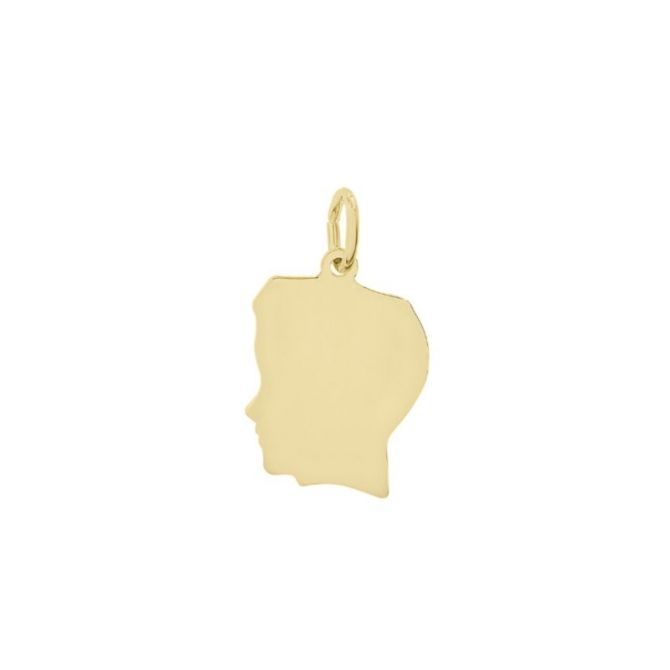 14K Yellow Gold Boy's Head Charm
This sweet charm with the profile of a young boy is perfect for engraving a name and birthdate on.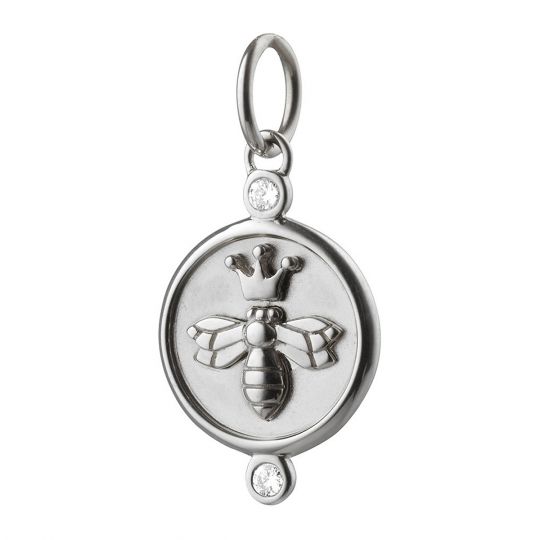 Queen Bee Sterling Silver Charm with White Sapphires
This not-so-subtle charm about who's really in charge is sure to make mom smile. After all, she is the queen bee.
Watches
Keep her running on time with a sleek and stylish wristwatch. From dainty designs and feminine details to unisex models that lean a touch more masculine, a watch is a gift she will get a lot of use out of for years to come.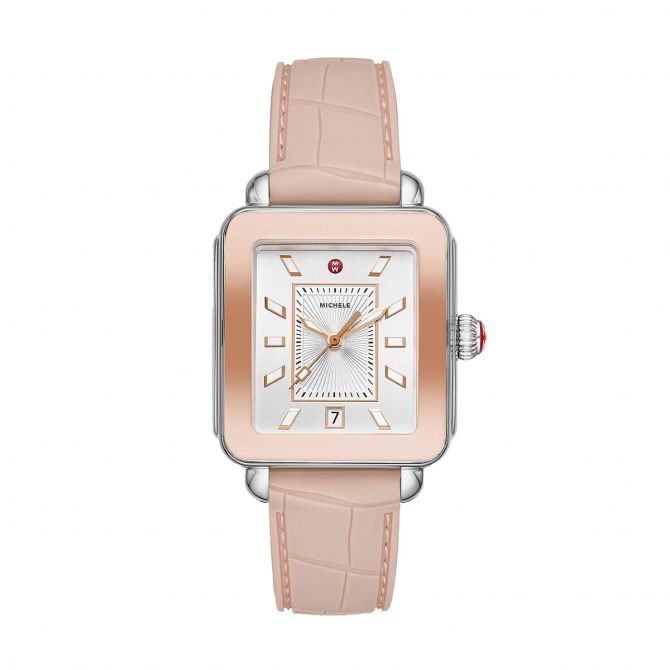 Michele
Deco Sport Two Tone 36mm Watch, Pink Gold Dial
This two-tone Pink Gold Deco Sport watch offers a sporty, more casual take on the classic Deco with a stylish square face and light pink leather strap.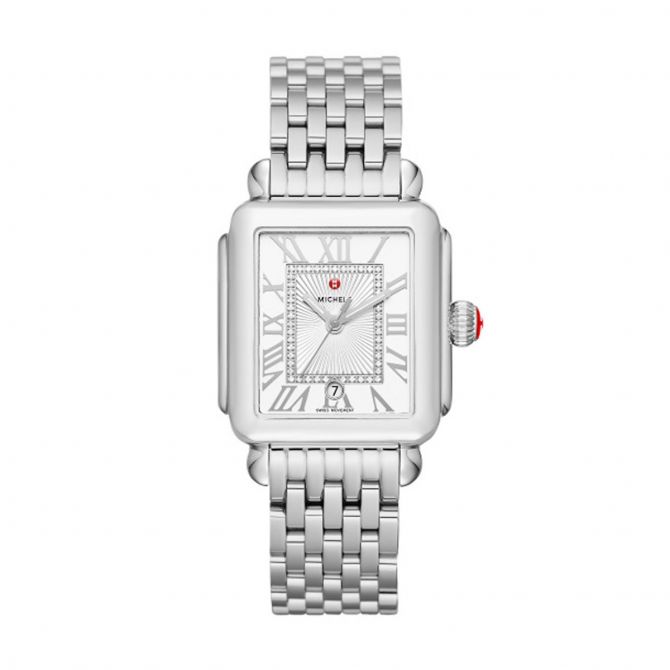 Michele Deco Diamond Dial Watch
Simplistic and elegant, this Michele Deco watch transitions beautifully from day to night!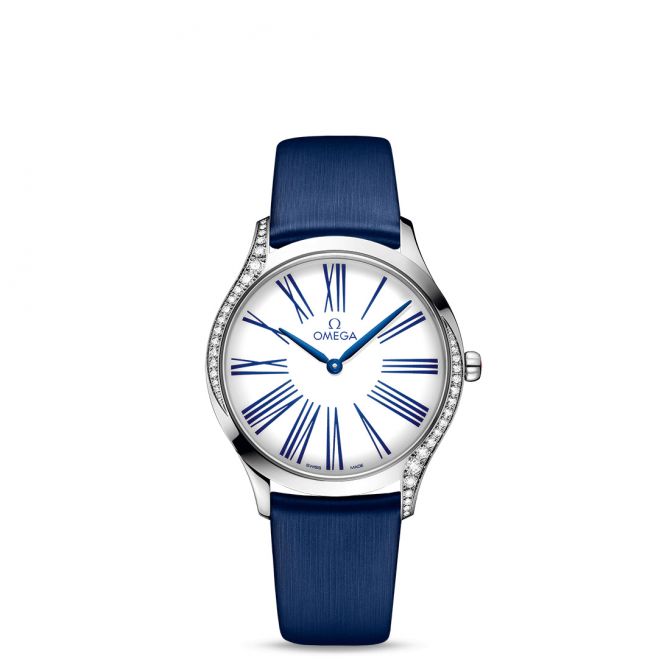 Omega De Ville Tresor Women's Watch
Mom will be bold in blue with this sleek and classic women's watch.
Initial Jewelry
A personalized pendant necklace or ring with her own initials or that of her children will quickly become one of her favorite go-to accessories.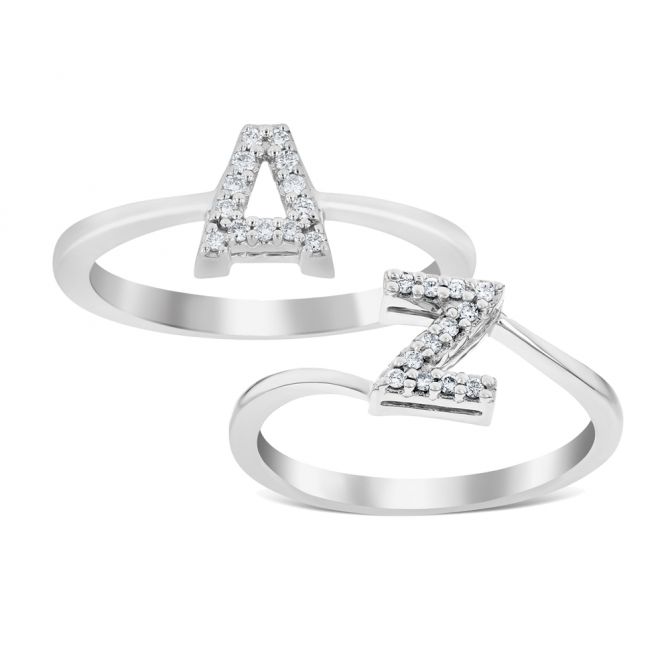 Roberto Coin 
Tiny Treasures Diamond Initial Rings in 18K White Gold
Give her a ring donning your first initial to signify that she's got you wrapped around her finger.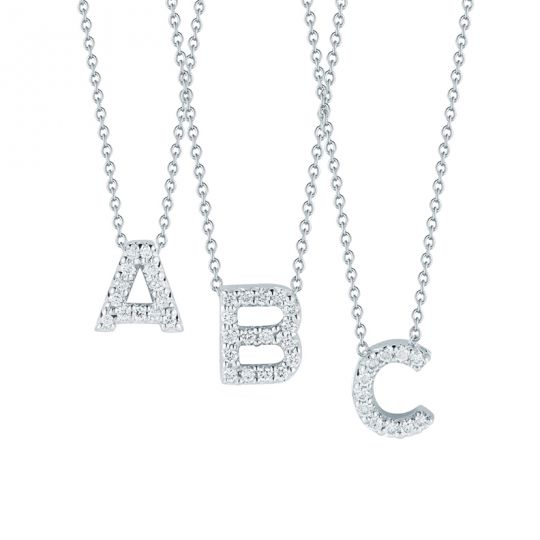 Roberto Coin Tiny Treasures Love Letter Diamond Initial Necklace
A personalized twist on a diamond necklace is sure to be a much-appreciated hit.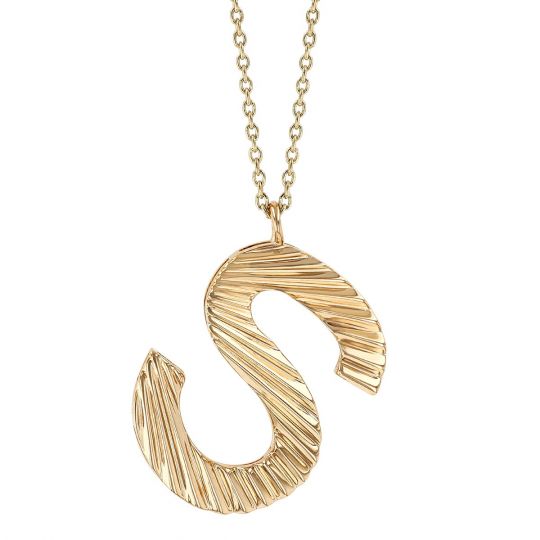 My Story Celeste Mini Letter S Pendant in Yellow Gold
Add personalized flair to her ensemble with this textured 14K yellow gold letter pendant from My Story.
Mother's Rings
To any mom, family is everything, and a mother's ring is an excellent way for a mom to honor her beautiful family. A mother's ring can be accented with a single birthstone or several birthstones that represent her children or grandchildren's birth months. Multiple rings that feature different birthstones can even be paired together to create a touching ring stack.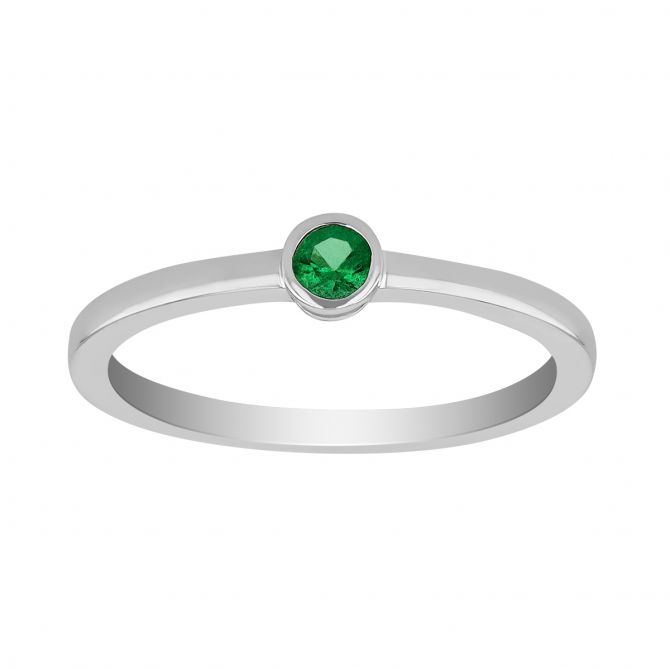 Round Emerald Bezel Set Ring in White Gold
Featuring a single round emerald set in a 14k white gold band, this tasteful ring exudes style, class, and modern elegance.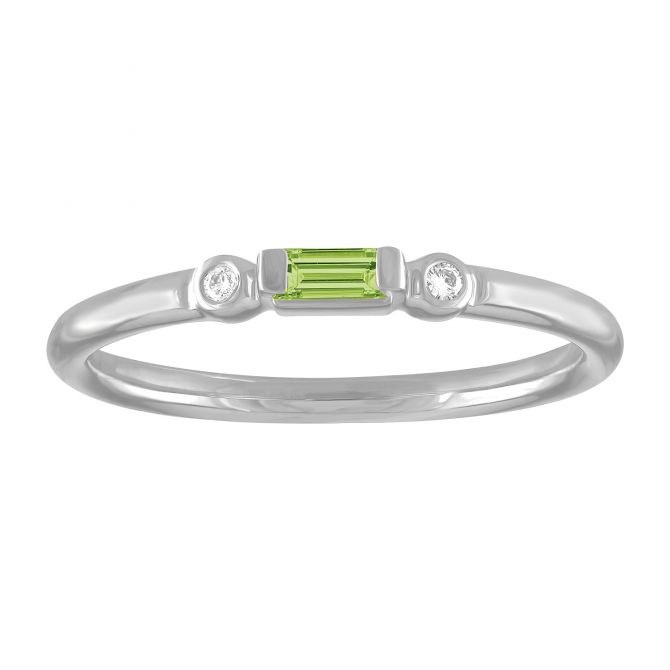 My Story Baguette Peridot & Diamond Bezel Set Ring in White Gold
This darling ring nails the subtle elegance and tasteful minimalist every mom strives for.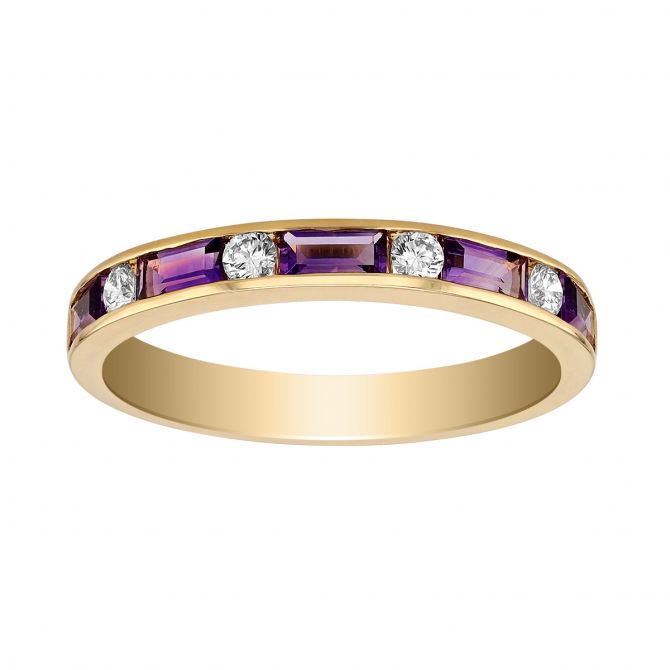 Baguette Amethyst & Diamond Alternating Channel Set Ring in Yellow Gold
The alternating shapes and gemstone colors of this ring make the beautiful birthstone really pop.
Pearl Jewelry
Pearl jewelry is a classic and sophisticated staple in any jewelry box. Pearls have seen a resurgence in popularity in recent years, with celebrities and politicians alike favoring the gem's timeless appeal.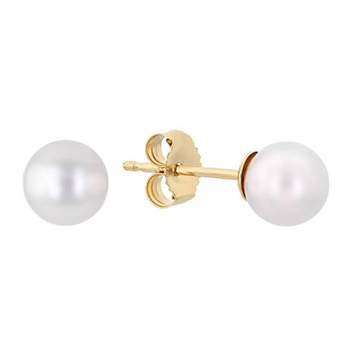 TARA Pearls White Cultured Pearl 5 mm Stud Earrings in Yellow Gold
Give her a gift that radiates class, sophistication and elegance. These timeless pearl studs are appropriate to wear for any occasion, whether it's to a soccer game, church or the office.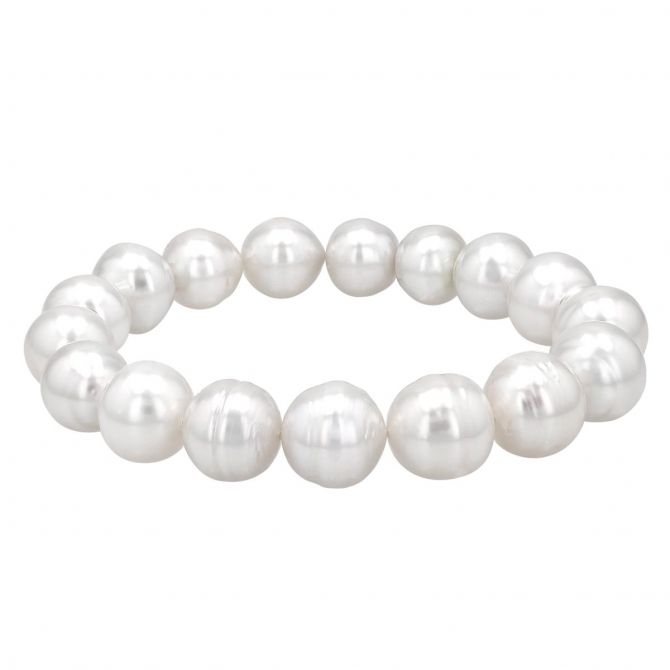 TARA Pearls
White South Sea Cultured Pearl Stretch Bracelet
For the classic and always chic mom, give her a gift that's as timeless as she is. This stretch bracelet is effortless to wear, featuring 10-12 mm South Sea cultured pearls.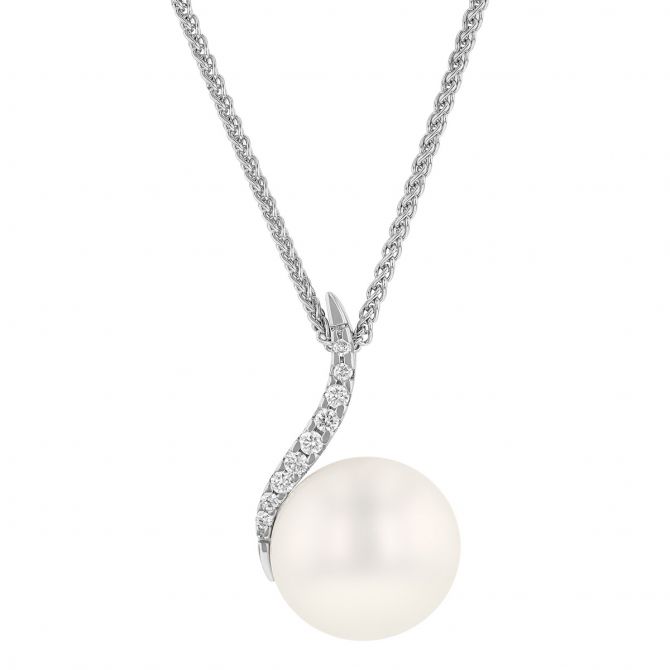 Freshwater Cultured Pearl & Diamond Swirl Pendant Necklace in White Gold
This enchanting pearl pendant necklace with diamond accents is a true classic she'll appreciate.
Birthstone Jewelry
Birthstone jewelry makes an ideal gift for Mother's Day. Surprise your mom with a piece of gemstone jewelry donning your birthstone or her own this year.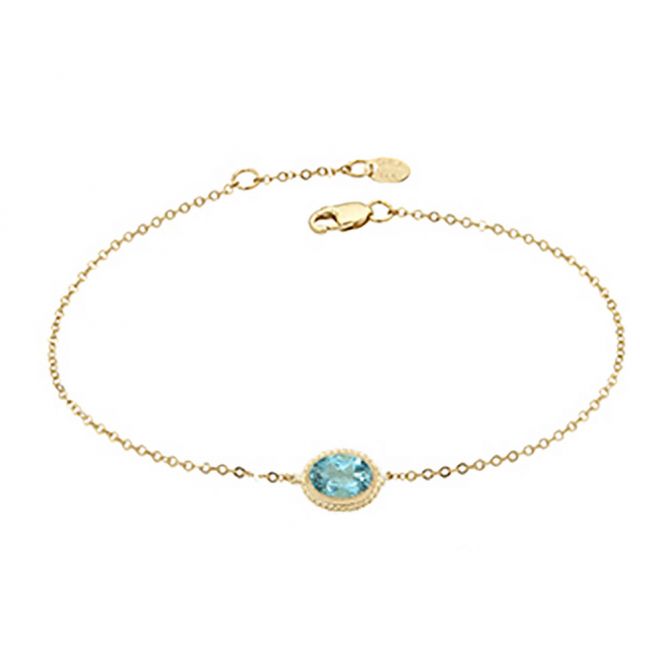 Blue Topaz Rope Bezel Set Bracelet in Yellow Gold
Dress your wrist in this beautiful bezel-set birthstone bracelet. The 14k yellow gold rope chain highlights the vibrance of the gemstone that sits front and center.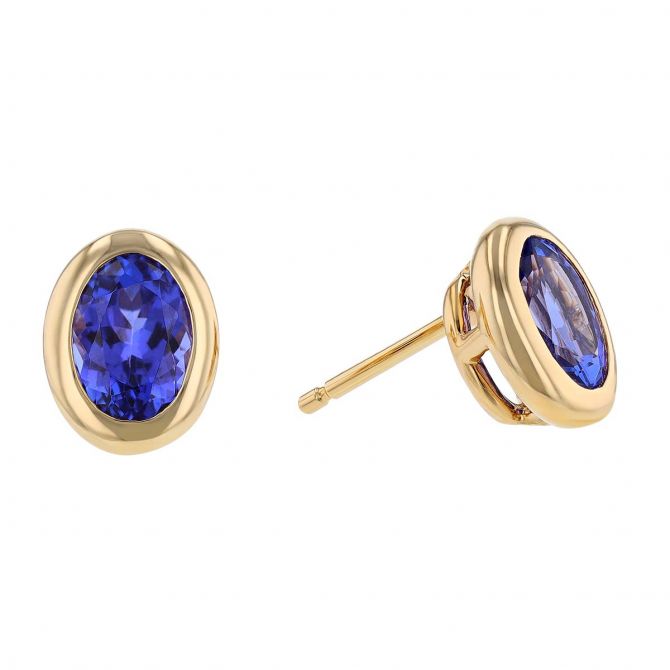 Oval Tanzanite Bezel Set Stud Earrings in Yellow Gold
These dainty oval earrings feature oval tanzanites framed in a sleek 14K yellow gold bezel setting offering a minimal contemporary look that sets them apart from a standard stud earring.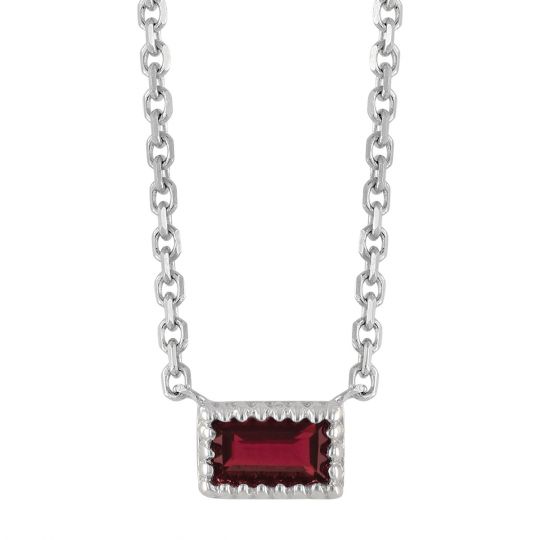 My Story 14K White Gold Baguette Garnet Necklace
Simple yet stunning, this dainty necklace is the perfect gift for mom this Mother's Day. Choose from various birthstones and metal colors to add the perfect pop of color to an everyday look.
Something Engraved
If your mom would appreciate something more custom than an initial necklace or birthstone ring, take it a step further with an engraved piece of jewelry. Get creative with your engraving and come up with something sincere and personal for a true dose of sentimentality.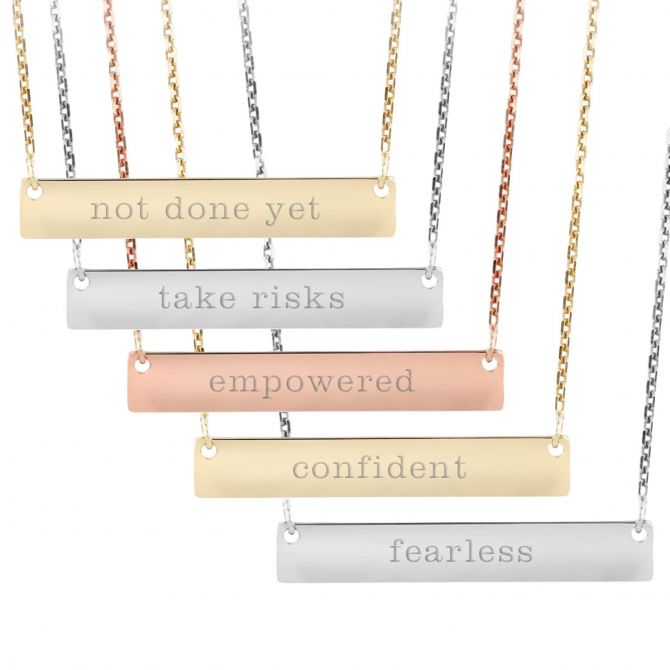 Rachel Balkovec Engraved Bar Necklace
 Let your mom know just how much she inspires you with one of these necklaces promoting female empowerment from the Rachel Balkovec Collection.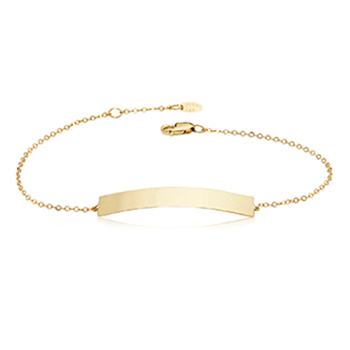 14K Yellow Gold Engravable Bar Bracelet
Customize this charming 14K yellow gold bar bracelet with a touching message for the mom you couldn't live without.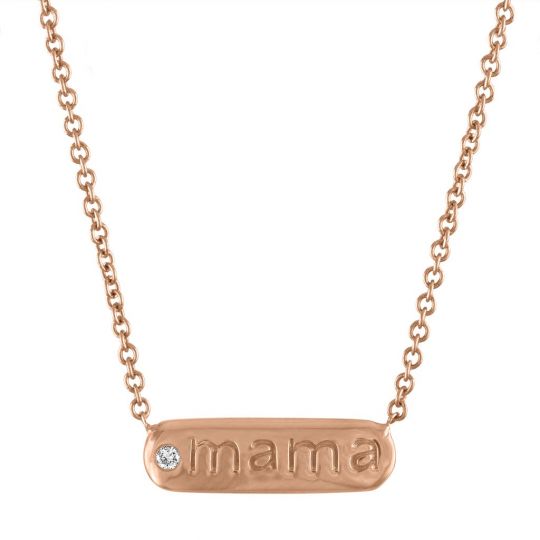 My Story Petunia Mama Engraved Bar Necklace in Rose Gold with Diamond Accent
Fashioned in 14K rose gold with a single diamond accent, this necklace is perfect for a special mama in your life.
Religious Jewelry
Religious jewelry makes an excellent gift option for spiritual moms. A beautiful cross necklace is something she will treasure forever, and she will be touched that you recognized her devotion to her faith.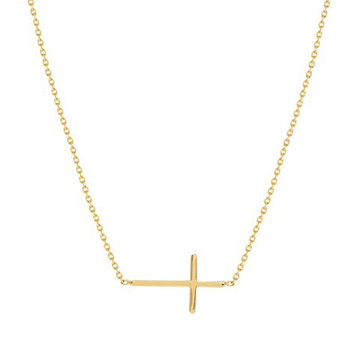 Mini Sideways Cross Necklace in Yellow Gold
This tasteful yet discrete pendant is a creative take on a classic cross.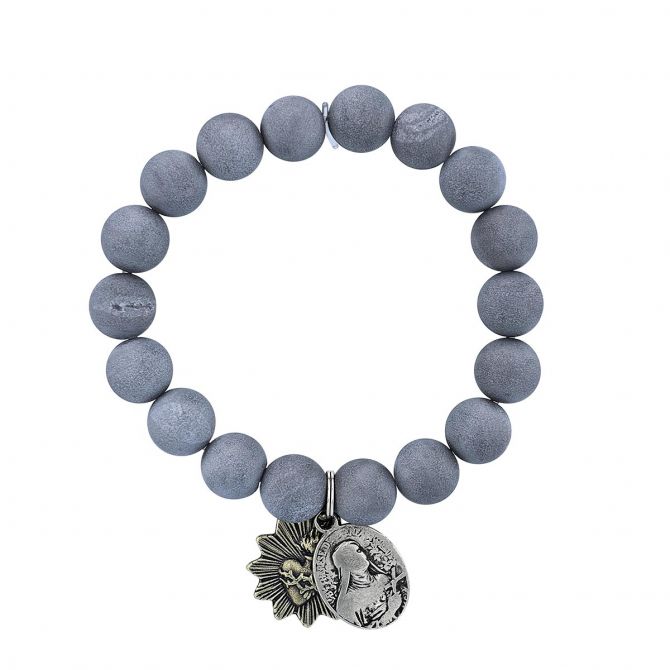 Miracle Icons by Mary Jo Pane Platinum Druzy Agate Bracelet
Gift her a bracelet that transcends specific religious beliefs and promotes a feeling of spiritual and bodily well-being.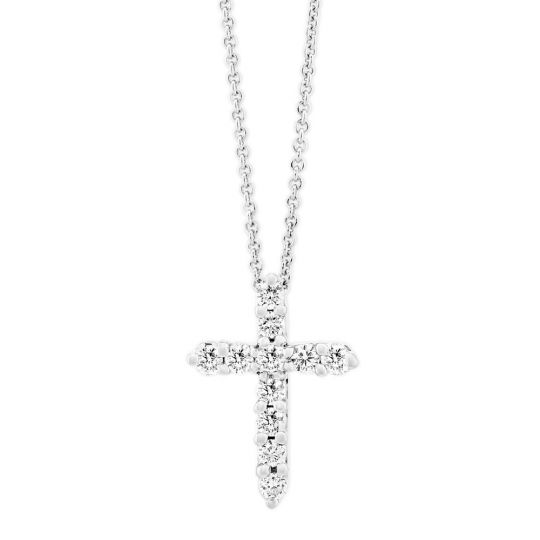 Diamond Cross Pendant Necklace in White Gold
Give her something that sparkles while celebrating her spirituality with this elegant diamond cross necklace.
Gold Jewelry
Whether it's white gold, yellow gold or rose gold, you can't go wrong with giving your mom a piece of enduring gold jewelry. You can find stylish necklaces, rings, bracelets and earrings in 14K, 18K and 24K gold purities.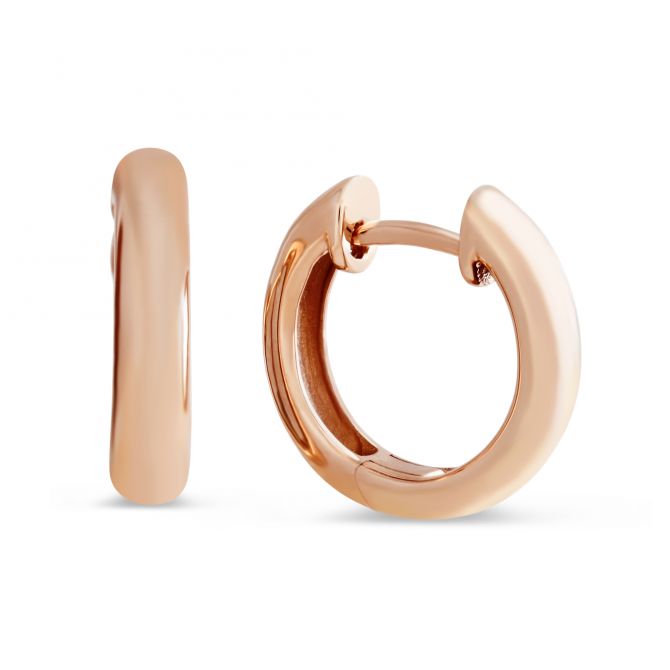 Rose Gold Hinged Huggie Hoop Earrings
No jewelry collection is complete without a classic set of hoop earrings. These rose gold hoops exude a fresh, feminine look that will perfectly frame her face.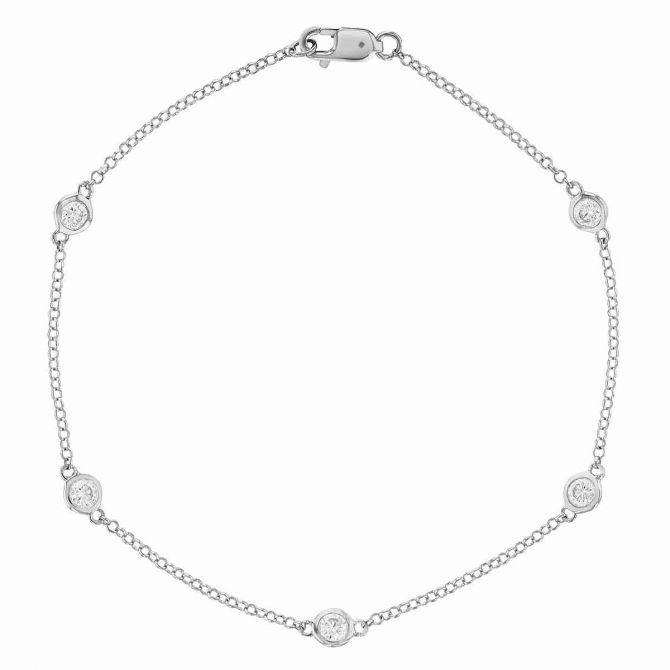 Diamond 5 Station Bracelet in White Gold
You absolutely cannot go wrong with an elegant diamond bracelet as a gift for mom. This dainty bracelet is perfect for wearing every day or can be saved for special occasions.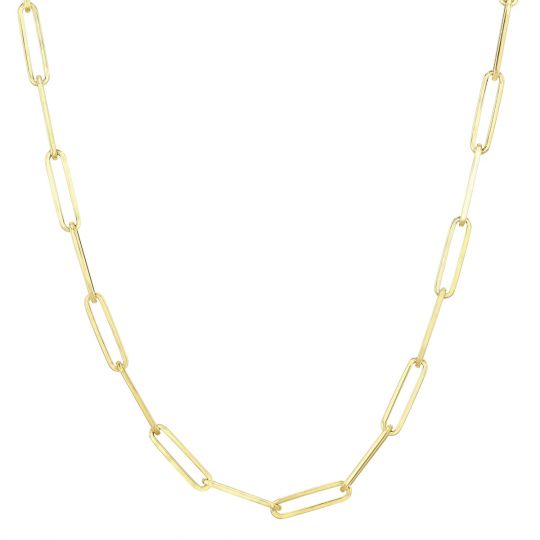 Yellow Gold Medium Paperclip Link Chain
She's not a regular mom; she's a cool mom, so keep her looking hip in a yellow gold paperclip necklace. Paperclip necklaces have been a hot necklace trend in recent years that women of all ages can easily pull off.
If you need help picking out a piece of jewelry for Mother's Day, one of our jewelry experts would be happy to assist you. Stop into our store or text or call 402.391.0400 during store hours to speak with one of our friendly and knowledgeable sales associates.