Citrine: November Birthstone Quick Facts
Citrine Color: Ranges in color from pale yellow to brownish orange
Citrine Mohs Hardness Scale Rating: 7
Citrine Symbolism & Meaning: Health, happiness and success
Citrine Zodiac Signs: Scorpio and Sagittarius
Other Recognitions: Traditional gift for the 13th wedding anniversary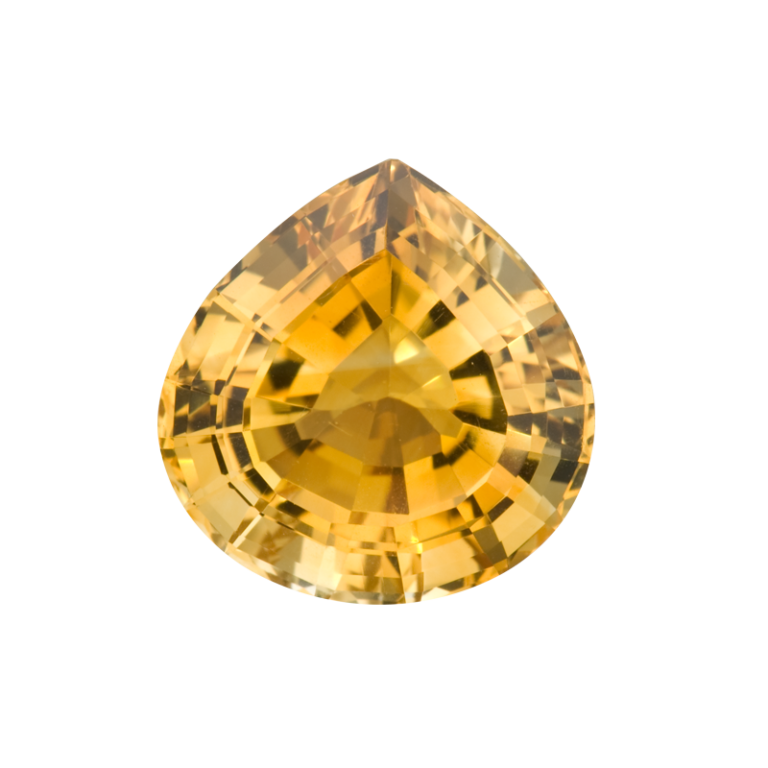 What is Citrine?
Citrine is a member of the common quartz family and a sister gem to amethyst. Most commercial citrine today is heat-treated amethyst or smoky quartz, whose color comes from iron. Heat enhancement is routinely performed to create colors that vary from pure yellow to honey-gold to smoky brown. Citrine is very abundant and affordable and is most commonly found in Brazil, Russia, Madagascar, Spain, France and the United States. 
Citrine Color, Characteristics & Value
Natural color citrine is rare and usually pale yellow. Inclusions of manganese and titanium cause the pale yellow color. Heat-treated quartz citrine has deep colored tips of yellow, gold or brown and a milky-white base. This treatment requires no special care and is considered permanent. Generally, the most valued types of citrine quartz are an intense orange color.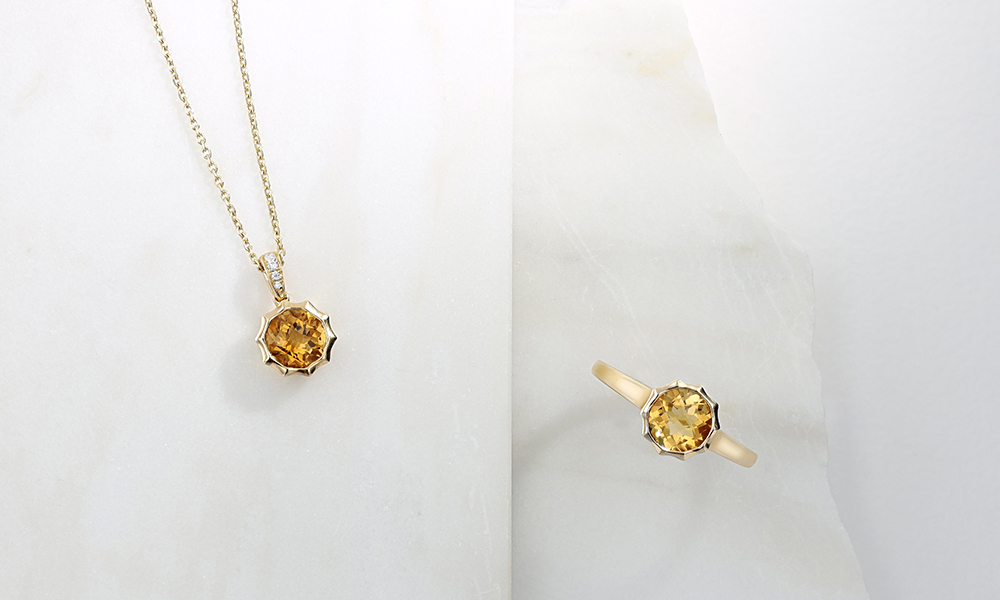 Citrine Care & Cleaning
Citrine is easily cared for, requiring cleaning with a gentle solution made specifically for jewelry. Borsheims also offers small "ultrasonic" cleaners that clean your jewelry with high-frequency sound. It is important to have your jewelry professionally cleaned and checked three to four times a year. When not worn, citrine jewelry should be stored in a jewelry box lined with soft fabric.
Citrine Jewelry & Gift Ideas
Whether you are shopping for yourself or someone else, Borsheims has an extensive selection of citrine jewelry in various styles. Citrine is a popular gift option for those celebrating November birthdays and those commemorating their 13th wedding anniversary. If you need help picking out the perfect piece of citrine jewelry, one of our experts would be happy to assist you. Stop into our store or text or call 402.391.0400 during store hours to speak with one of our friendly and knowledgeable sales associates.