Widely known for their intricate detail and stunning design, Omega watches have graced the wrists of A-list celebrities, politicians, royalty and astronauts alike. In addition to its prominent reputation, the Omega brand has a rich history starting from its inception to its worldwide adoption to its modern-day fandom. Read on to learn more about these exquisite timepieces.
Omega History & Industry Significance
Founded over 160 years ago, the first Omega watch was carefully hand-crafted by Louis Brandt in La Chaux de Fonds, Switzerland. Brandt established a small workshop in 1848, where he continued to make and sell watches to customers around the world. The brand was originally known as Louis Brandt & Fil before rebranding itself as Omega Watch Co. in 1903 after the creation of the famous 19 caliber watch named Omega. After a modest but successful 30 years of sales, Brandt passed away in 1879, leaving his company and visionary aspirations to his sons. 
In 1885, the Brandt's sons released The Labrador, which was their first mass-produced caliber watch. Seven years later, they created the first watch capable of minute repeating, and by 1894 the 19-line Omega Caliber was born. The brothers moved the luxury watch operation to the region of Bienne, Switzerland, a move that would eventually transform the company into a global brand within the watch industry. 
It was in Bienne that Paul-Emile Brandt first took hold of the opportunity as the official timekeeper for an international balloon racing event, leading to the distribution of Omega watches in six different continents. This opportunity would later solidify one of the most important turning points in the brand's future. In 1932, the Omega brand became the official timekeepers of the Olympic Games. Since then, Omega has fulfilled the role of Official Timekeeper for the Olympic Games on 28 occasions. They also record performances for the Paralympic Games and Youth Olympic Games, a significant honor on all accounts.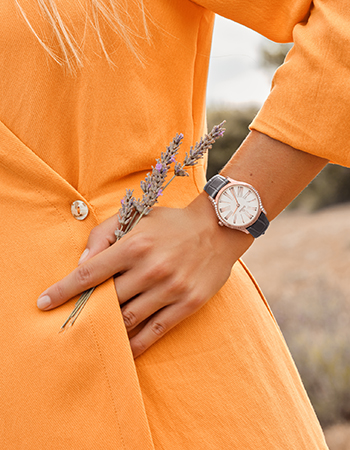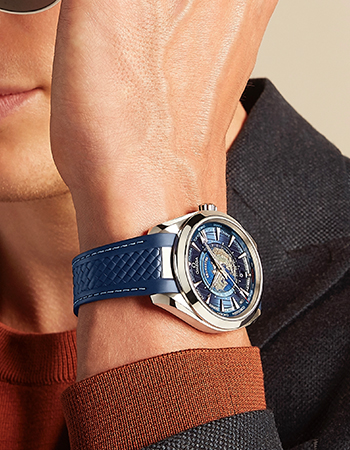 What Makes Omega Watches Special?
Omega has a long-standing reputation for making exquisite, luxury watches of the highest caliber. This notoriety begins with the quality workmanship put into each watch. Swiss-made watches have long been the standard for excellence within the industry. To qualify and be labeled "Swiss," a watch must meet very specific guidelines rather than just be produced in a particular geographical region.
Aside from being top quality, Omega utilizes an aggressive advertising strategy to sponsor sporting events, major movie features and celebrity endorsements. This approach helps to create the air of exclusivity that encompasses the brand. While the watches are highly sought after, they are also very expensive, further targeting an elite audience.
Omega watches can be spotted in numerous space-travel movies as well as throughout the James Bond franchise of films. It's no secret that the world's most beloved spy would need a high-quality, functional timepiece to conquer his missions, and Omega certainly fits the bill. Noteworthy appearances of Omega timepieces in James Bond movies include: 
No Time To Die (2020),

 Seamaster Diver 300M 007 Edition

Spectre (2015), 

Seamaster 300 Spectre Limited Edition, Aqua Terra 150M

Skyfall (2012), 

Planet Ocean 600M, Aqua Terra Co-Axial

Quantum of Solace (2008), 

Planet Ocean 600M Co-Axial

Casino Royal (2006), 

Seamaster Diver 300M Co-Axial, Planet Ocean 600M Co-Axial
Top Omega Watch Collections
Omega has a storied history and has made countless contributions to the watchmaking industry, including having the first watch on the moon. While every Omega watch is something to be marveled at, there are few iconic collections that stand out.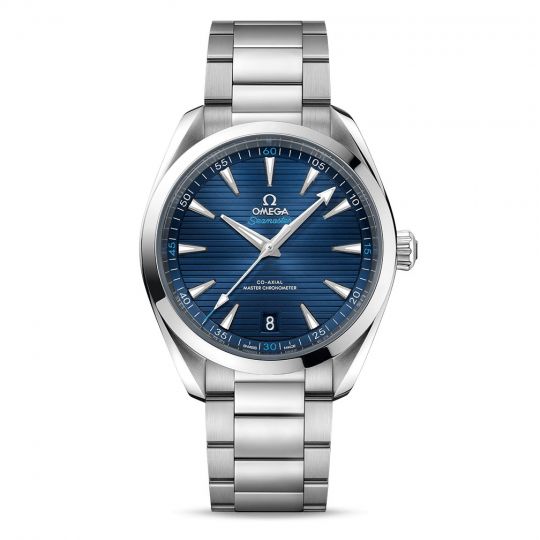 Omega Seamaster
Loosely based on designs made by the British Royal Navy, the Omega Seamaster was born in 1948. This beautiful watch remains the longest-running product line by Omega that is still produced to this day. The key feature of the original Seamaster was an O-ring gasket, which was used to provide a waterproof seal as well as protect against pressure and temperature changes. 
Major Movie Features: Casino Royale (2006), Quantum of Solace (2008)
Celebrity Wearers: Daniel Craig, Prince William, George Clooney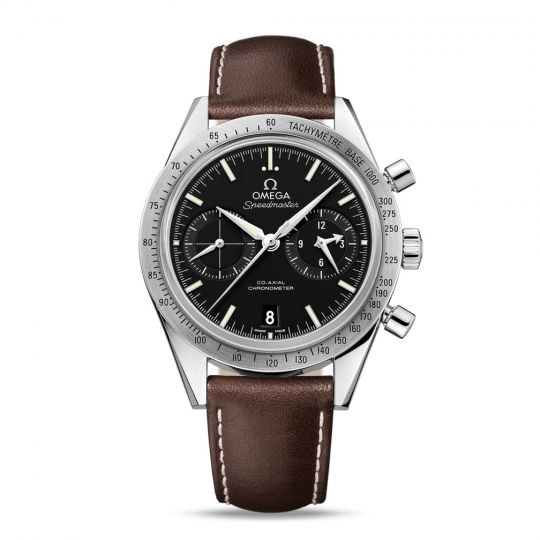 Omega Speedmaster
The Omega Speedmaster was originally part of the Seamaster line and made history in 1962 as the first Omega watch to enter space on astronaut Wally Schirra's wrist. Several years later, Omega received a noteworthy endorsement from NASA, making the Speedmaster the official timepiece for American space missions. This watch would later be worn by Buzz Aldrin on the first trip to the moon.
Major Movie Features: Apollo 13 (1995), The Nice Guys (2016), Lucy in the Sky (2019)
Celebrity Wearers: Dennis Quaid, Tom Hanks, Steve Carell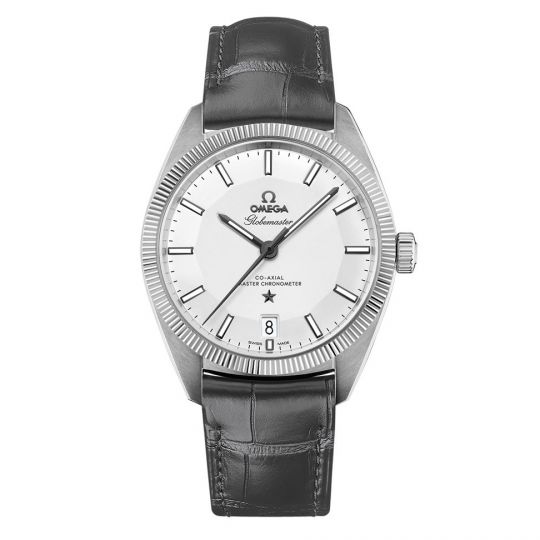 Omega Constellation
Making its debut in 1952, the Omega Constellation was the brand's first mass-produced chronometer grade watch intended to create a cult following. The watch is vintage yet easily wearable, desired by nearly every collector at some point in their life. Initially, the Constellation was called the Globemaster in the USA before running into some trademark issues. The golden age of Omega's Constellation collection ran from 1952 until the mid 1970s, although it remains a popular seller to this day.
Major Movie Features: Salt (2010), Tomorrowland (2015)
Celebrity Wearers: Cindy Crawford, Sergio Garcia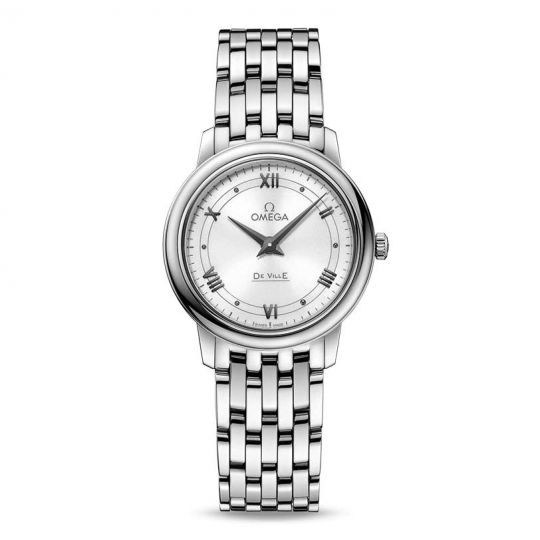 Omega De Ville
In 1960, the Omega De Ville collection hit the market as part of the Seamaster series but was later launched as its own line in 1967. It quickly became a best-selling collection for Omega, being viewed as younger and more streamlined. Like many Omega watches, the De Ville is now a large family of watches with sub-collections of variant watches within it.
Major Movie Features: Up in the Air (2009), The Descendants (2011)
Celebrity Wearers: Nicole Kidman, Sofia Vergara, Dan Levy
If you have questions about Omega watches or watches in general, one of our watch experts would be happy to assist you. Call 1.800.642.4438 during store hours to speak with one of our friendly and knowledgeable sales associates.