Customization through engraving is a great way to take a lovely gift and make it something truly special. Inscribing an object with a message, nickname, or significant date is a wonderful way to show your respect, admiration, and affection. As a result, your recipient will know that you invested the extra time and effort to give a gift that is unique and personal. Personalized items make great gifts!
Having something made for yourself? We live in an era where having a personal brand is as important as having a resume. For example, an individual hashtag or design motif announces to the world who we are and what is important to us. Personalization not only identifies your possessions, it lends a sense of luxury and exclusivity.
Personalization Techniques
There are many processes that have been around for millennia to beautify and identify objects. Most work today is done by machines and computers rather than by hand, yet it still requires a person to produce the finest work. In other words, hire an engraver whose design integrates balance, harmony, and creativity to give you the best results. Ultimately, you want to use a reputable engraver who treats your objects with care and consideration.
Most Common Processes Used to Customize
Engraving is the process or art of cutting or carving a design on a hard surface like metal, glass, wood, or stone using an engraving tool.
Engraving Methods
At Borsheims, we have a "Diamond Drag" engraver. Diamond Drag engraving is exactly what it sounds like – a diamond-tipped stylus is dragged across an item's surface (spinning in the case of glass and marble) removing material and leaving the engraving.
We also have rotary cutting engraving capabilities. Rotary engraving carves out the material of an object. This will leave a deeper imprint than Diamond Drag engraving. We use Rotary Cutting on wood, acrylic, and sometimes metal.
We can also offer laser engraving. Laser engraving, generally controlled by a computer, involves a highly focused beam of light tracing a pattern on the item being engraved.
Sandblasting, Etching, Foiling, and Embroidery
Some of our engraving is done by sandblasting. First, a template is created and affixed to the item. Then a fine grit is aimed at the template, and the top layer of the exposed material is eroded from the area not covered by the stencil.
Etching is an engraving process in which metal, glass, or stone is first coated with a protective layer. Then a needle is used to draw on it. Finally, the design is covered with acid to selectively dissolve the parts the needle has exposed.
Foiling, or foil stamping is a printing technique that involves applying a metallic or pigmented foil to a surface, often paper or leather, in order to create a decorative finish. Heat and pressure are used to bond the foil to the object.
Machine embroidery is a process by which a sewing machine or embroidery machine is used to create patterns on textiles using thread or floss.
Borsheims Signature Services
At Borsheims, we provide a variety of services to personalize and customize your gifts. A good engraver knows which method to use based on the material, shape, thickness, and size of the object. Our experts have the knowledge, experience, and equipment to make your project turn out just right. Simply provide the words or high resolution image artwork, and let us do the rest.
Monograms, Initials, and Hashtags
Writing your name on the tag is a good way to identify your coat if you lose it, but a monogram or other personal touch shows some style! There is a long history of personalizing objects for both practical and aesthetic reasons. What was at first merely functional, has become a thing of style and beauty.
Personalization, Then and Now
Monograms first appeared on Greek coins around 350 BC; they identified the cities that issued the coins. Later, painters began signing their work, and Roman sculptors began carving their initials into the columns they chiseled. Royal monograms became widely used in the 14th Century, and were adopted more widely by people in the 19th Century. Monograms we know and love today include Yves St. Laurent's YSL, Fendi's Inverted "F"s, and Clara Williams' cWc. In summary, a very practical way of showing ownership or authorship has evolved into a way to make a statement about your personal identity or brand.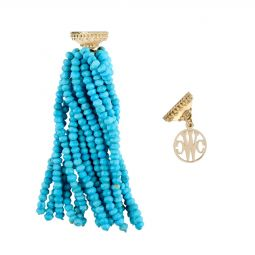 Monograms for Women, Initials for Men
The basic 3-letter monogram, for instance, has the initial of the individual's surname set larger, or with some special treatment in the center, the first name initial appears to the left of it and the middle name initial appears to the right. However, there is a difference in how this is written for men and women. For example, if the individual's name is Rebecca Ann Fagan, and Fagan is the surname, then the arrangement of letters would be: RFA, with the surname initial set larger in the center, the R for Rebecca to the left and the A for Ann to the right. Traditionally, initials for men are based on the order of the name. The name John Robert Fagan would be written (JRF).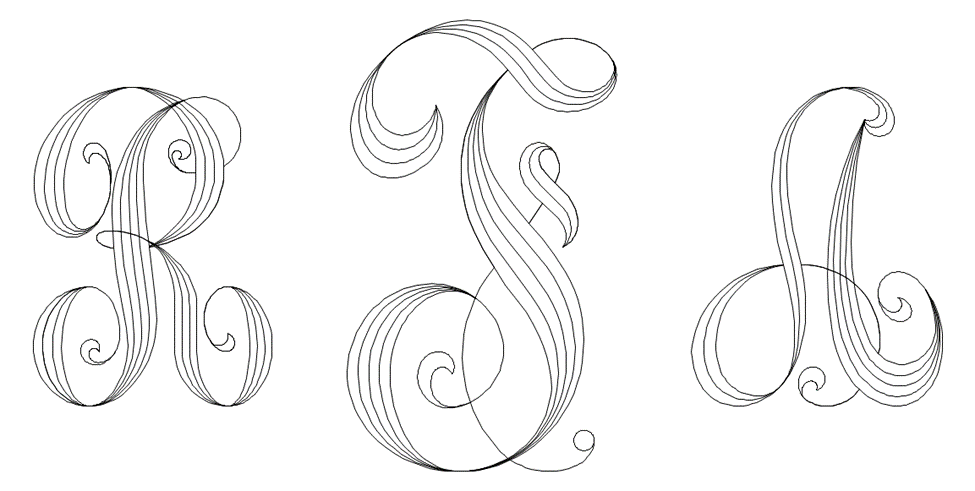 Married or engaged couples may use two-letter monograms of their entwined initials. Married couples may also create three-letter monograms incorporating the initial of their shared surname. For example, the monogram JRF might be used for John and Rebecca Fagan. However, monogramming etiquette for the married couple varies according to the item being monogrammed. Linens usually list the woman's given initial first, followed by the couple's shared surname initial and then the man's given initial (RFJ).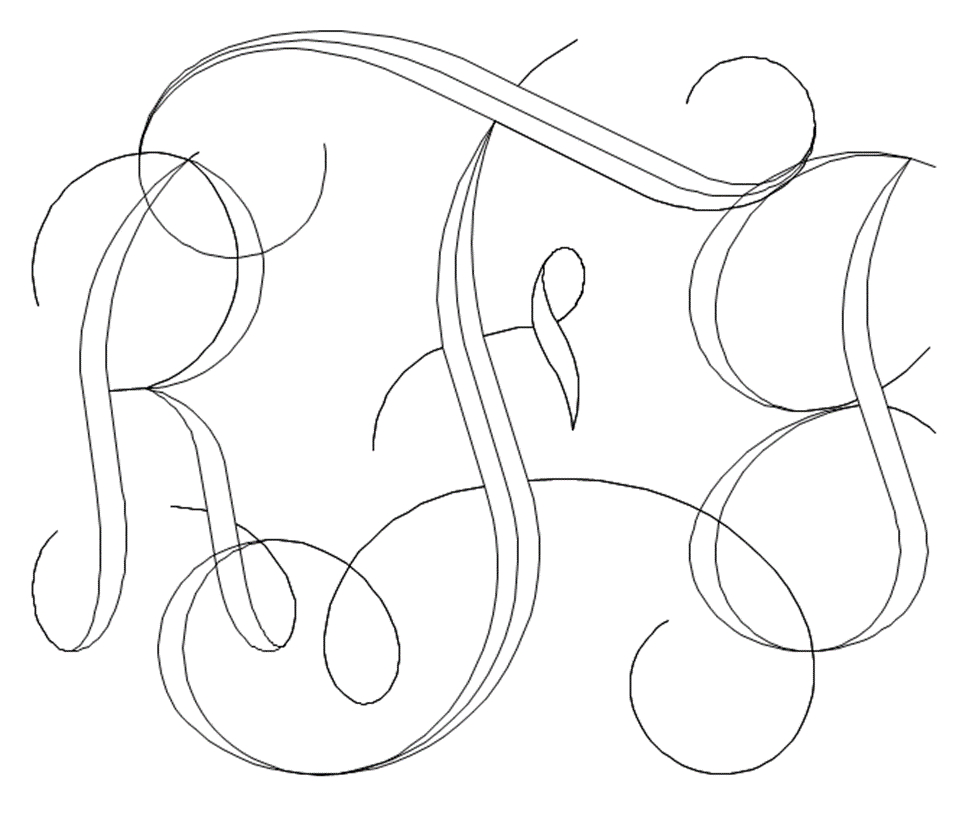 Hashtags and Emojis
When it comes to personal branding, Hashtags may be the new monograms. At Borsheims, we recently engraved a MontBlanc Meisterstuck pen for a woman, her choice for the personalization? #Whirlwind. We think it says a wealth about her energetic style! A hashtag could include anything – an intention, a nickname, initials, or a date. In addition,we can also engrave a signature on many of our pen styles.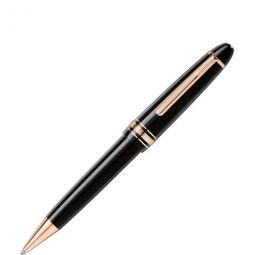 Sometimes an emoji is worth a thousand words, so yes, at Borsheims, we can engrave your favorite emoji too. Not an emoji person? Perhaps you have a favorite symbol, flower, or animal. If so, you are in good company, Napoleon's symbols were the eagle and the honeybee, Josephine's was a swan.
A laurel wreath for victory, a four leaf clover for luck, a pineapple for hospitality — choose your symbol and we can personalize your gift.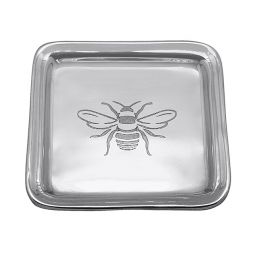 Have more to say? Famous (and obscure) quotes and inside jokes make great inscriptions. As a personalized gift for a construction foreman from his crew, we engraved four whiskey glasses with his favorite original sayings. The quotes were NSFW, but they were a perfect gift!
What Should I personalize? Timepiece Engraving and Beyond
Engraved Watches
An engraved watch is a classic gift. As a professional or corporate gift it can be engraved with an employee's name and years of service. Moreover, a watch is also a wonderful gift for a graduate, a bride, or a groom. Engraving it with their name and a date or a wish for a happy future, makes it a gift to be treasured for a lifetime.
At Borsheims, when we engrave a watch, our Watchmaker removes the back. Our Watch Repair Department holds the watch in their vault, and brings the watchback to our Engraver. Once the engraving is complete, the watchback is returned to Watch Repair to be restored the watch. We use the correct tools and technique, and ensure that there is no damage to the watch during the engraving process. Most importantly, to give your watch the care it deserves, we use this process whether the watch costs $300 or $30,000.
Engraved Jewelry
Engraved jewelry is a lovely and thoughtful personalized gift. Lockets and bar necklaces lend themselves beautifully to engraving. We especially love an offset initial at the end of a bar necklace–a modern, yet classic design. The versatility of these types of necklaces makes them a favorite piece to wear daily.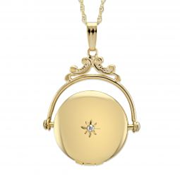 Engraved Serving Pieces and Glassware
Serving pieces such as a glass or metal tray have a nice large surface area so you can use that lengthy and meaningful quote — or inside joke. An engraved tray is a practical and beautiful gift. There are two ways to enjoy it, displayed as a piece of art, and also used as serving piece that reveals its surprise as the food is removed. We have also engraved entire wedding invitations on trays, creating another way to preserve the memory of the special day.
Glassware can be engraved with initials, quotes, and designs. Borsheims recently engraved glassware for a statewide political organization. We used their logo on each of the glasses, then further personalized them with each member's name and district.
We can even customize cutting boards. Our Maple Leaf at Home line of products provides a high quality hardwood collection suitable for engraving. A local high school alumni foundation chose a design of their high school on a cutting board as a gift for its honorees. It was a unique and beautiful gift.
When it comes to personalization and customization, almost every surface is a canvas. Need some guidance? Borsheims is here to help you select the right item at the right price to help you make exactly the statement you want.
Make it Just Right
Is there anything sadder than an misspelled name or word? One little letter can change your Best Friend to a Best Fiend. Your engraver will do exactly what you request – not what you intend. Here are a few tips to be certain that your engraving turns out just the way you want.
Provide a typed copy of exactly what you want engraved
Proofread!
If you have dates to be engraved, double-check them – especially the year
Consult with your engraver on placement of characters and artwork
Ask for a proof from your engraver, which may be an additional charge
For your peace of mind, ask where the engraving will be done. Is it done on the premises? Or is it contracted out to another engraving company?
At Borsheims, most of our engraving is done here in our store, so that we can maintain quality control over all aspects of the process.
How Much Does Engraving and Personalization Cost?
At Borsheims, engraving starts at $12 ($6 for additional like item) for a single simple text set-up – for example, one side of a charm, the bottom of a picture frame, one placement on a watch, or inside a ring, up to 30 letters.
A higher-risk set-up, such as for glass or crystal, marble, acrylic, wood, or large serving platters starts at $35 for up to 30 letters. Glass, crystal, and marble include choice of gold, silver, or white fill.
Our set up fee includes the engraving of the first 30 characters. Each additional character/letter is $.50. Logos/custom artwork count as one letter.
Our fee for custom artwork set-up is $30, and it does not include the engraving, this is in addition to the starting $12 or $35 simple or higher-risk complex set-up fee.
Depending on the quantity of engraved items, discounts may be offered.
We offer 83 standard fonts. We also have Polish, Hebrew, Cyrillic, Greek, and other accented letters. Other fonts have to be made as a logo in Photoshop and require the artwork set-up fee.
Let us help you magnify a special gift with engraving today. For more details, drop a note to [email protected]m.