Whether you are shopping for a gift for someone else or yourself, personalized jewelry is the perfect blend of sentimental and stylish. From the various types of personalized jewelry available to the different ways to wear it, read on to discover everything you need to know when shopping and styling.
Types of Personalized Jewelry
There are several ways to personalize jewelry, from initial necklaces to birthstone rings to engraved bracelets. Here are five of the most common types of personalized jewelry to include in your wardrobe: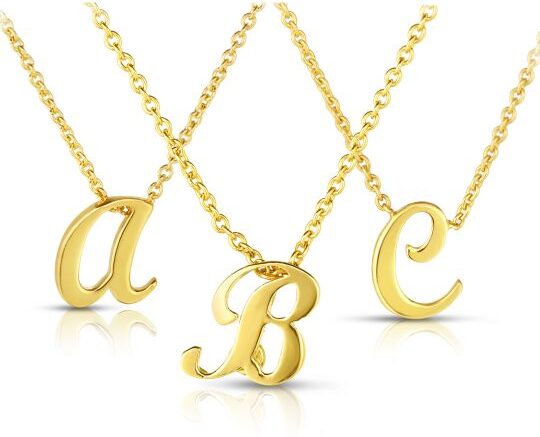 Initials
Initial necklaces and rings have been a popular trend this year. You may opt to wear the first initial of your own first name or that of someone you love. Many moms choose to wear the first initial of their children's names.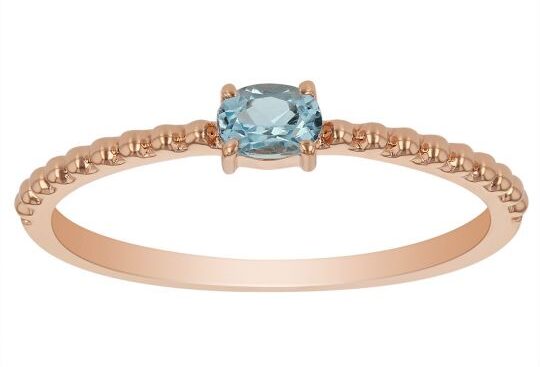 Birthstones
Wearing your birthstone is a jewelry style statement that has stood the test of time. The tradition of wearing birthstones dates back to ancient civilizations. Long ago, it was a common belief that wearing your birthstone could improve the wearer's health, fortune and prosperity. Today, each month's birthstone features a specific color and special meaning.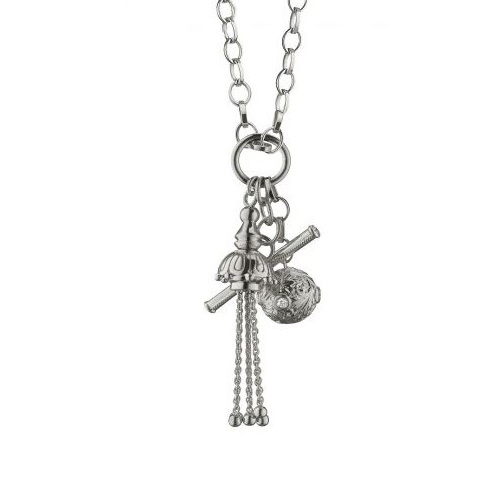 Charms
Charms also have a storied history and are believed to have begun as a talisman to ward off evil spirits or bad luck. Today, charms are most commonly worn on a bracelet or necklace and come in a variety of shapes and styles to represent your interests, accomplishments and significant life events.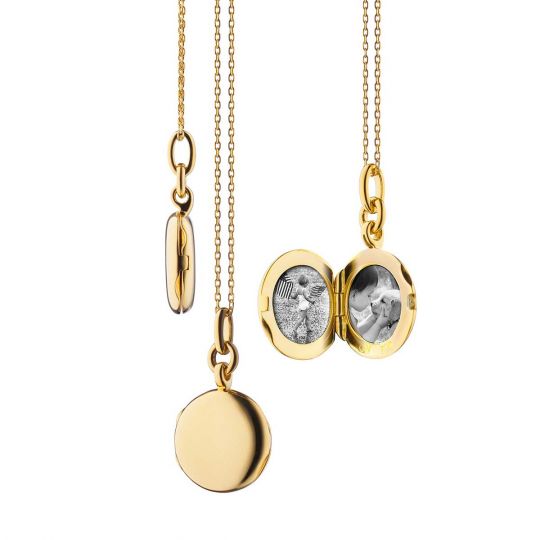 Lockets
Lockets are another traditional accessory that dates back centuries. It is thought that their design evolved from ancient amulets and were used to hold small good luck charms and portraits, among other things. Lockets became a popular accessory during the Victorian era wherein they held tiny painted portraits. These painted portraits have since been replaced by small modern photographs of loved ones, including parents, spouses, children, friends, and even pets.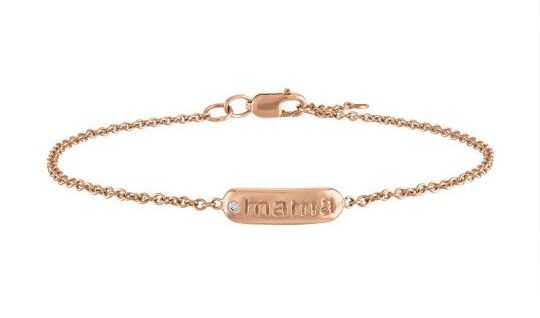 Engravings
Having a piece of jewelry or a watch inscribed with a special message for someone you love is a one-of-a-kind way to show them you care. Choose from a wide selection of already engraved necklaces and bracelets or have an accessory inscribed with a meaningful message from the heart. 
Ways to Style Personalized Jewelry
There are a number of ways to mix and match personalized jewelry to create a look that's uniquely you. Perhaps the most common way is to sport a simple initial necklace by itself.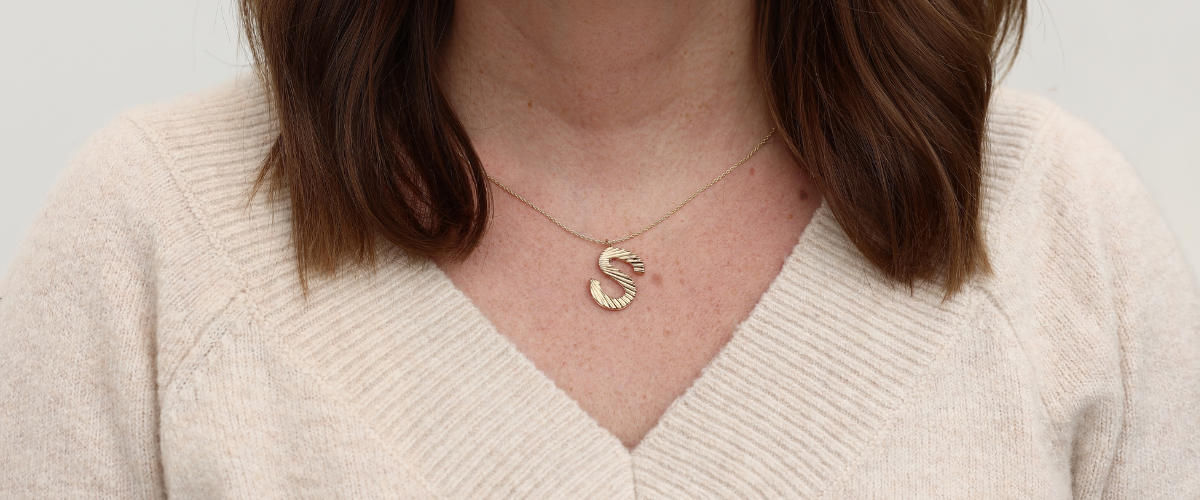 You can create a layered effect by pairing different initial pendants together. This is a great way to recognize your children by wearing the first initial of their first names.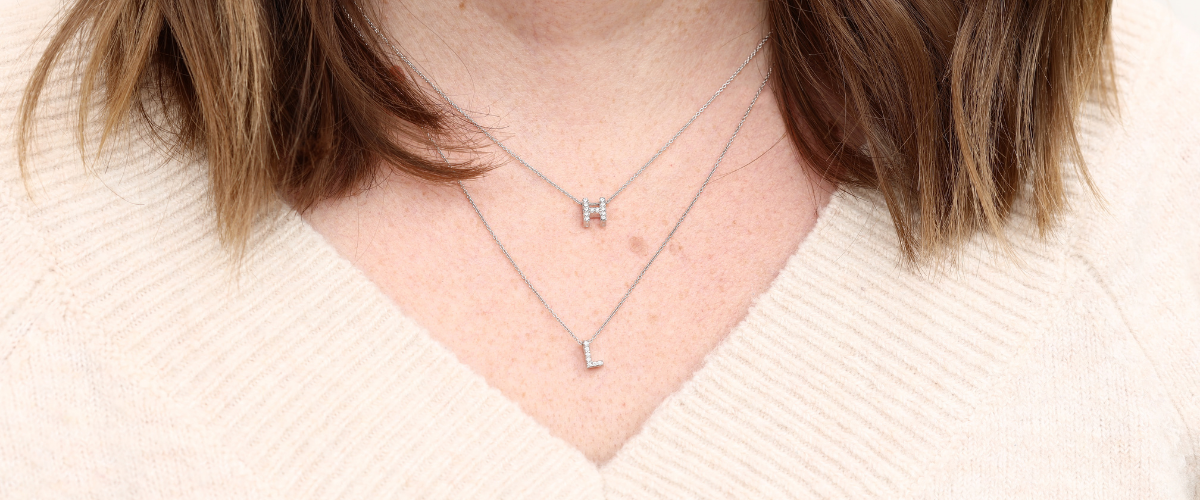 You can also layer initial pendants with other types of personalized necklaces, including lockets, charms and birthstones. Try mixing metals or keep it consistent like the layered gold look below.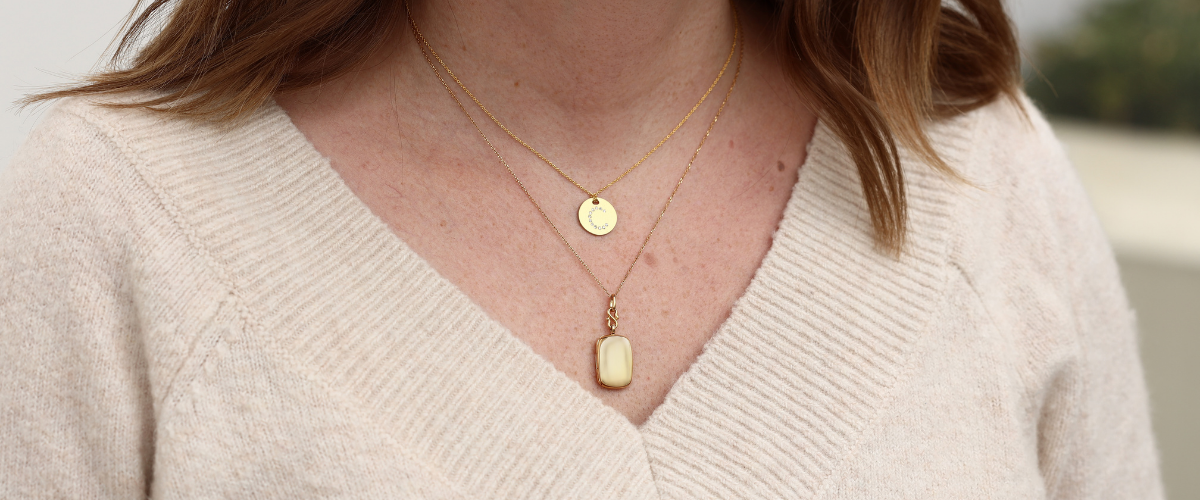 To create the ultimate sentimental ring stack, try stacking multiple birthstone rings on one finger; each ring could represent one of your children's birth months.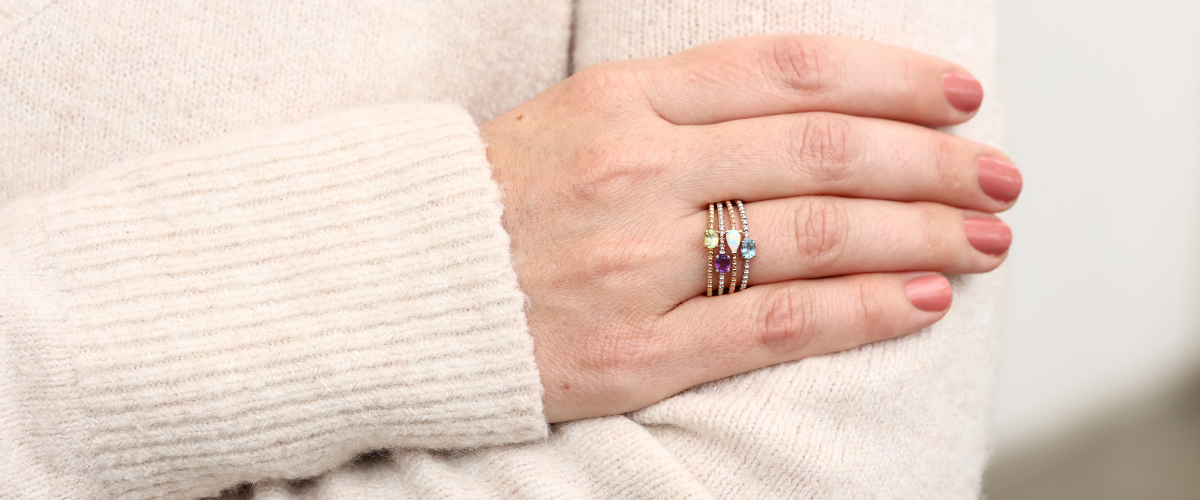 Whether you prefer to sport your birthstone or someone else's, try pairing a birthstone necklace with a dainty necklace featuring a special engraved message.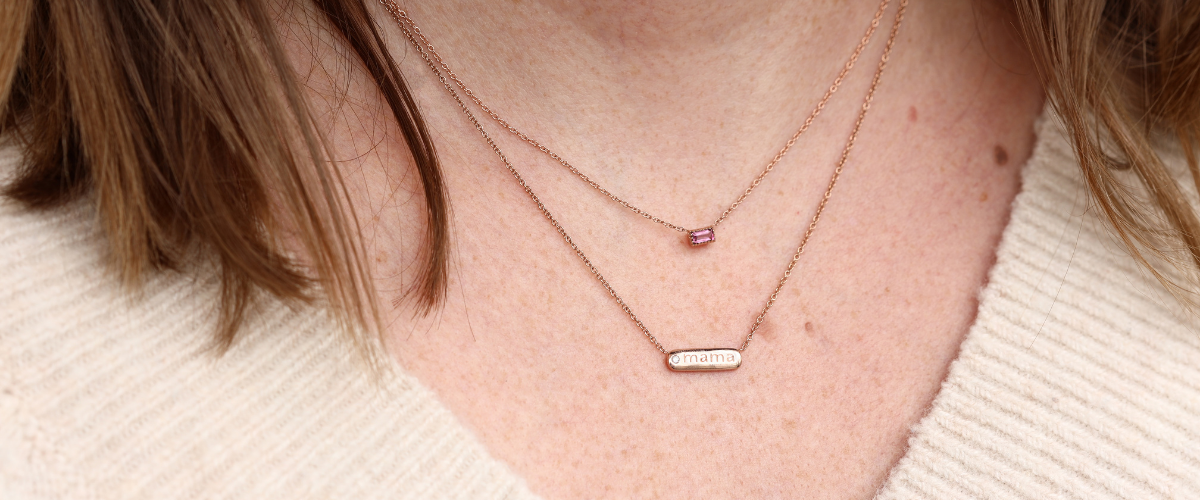 Birthstone earrings add a pretty and understated touch to honor your own birth month.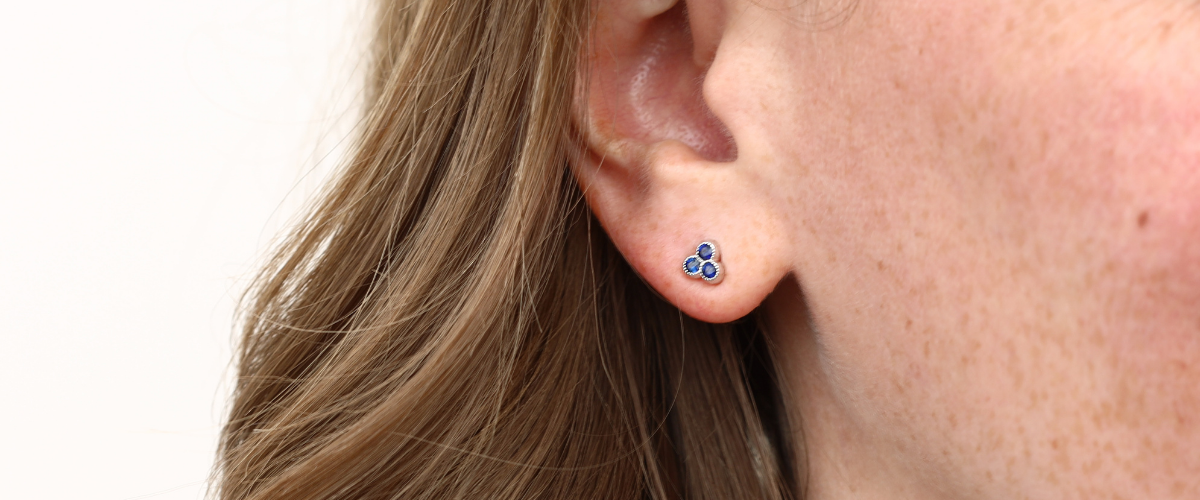 Lockets and charm bracelets are a timeless way to personalize your look. A locket keeps special photos close to your heart, while charms can say a lot about who you are and make great conversation starters.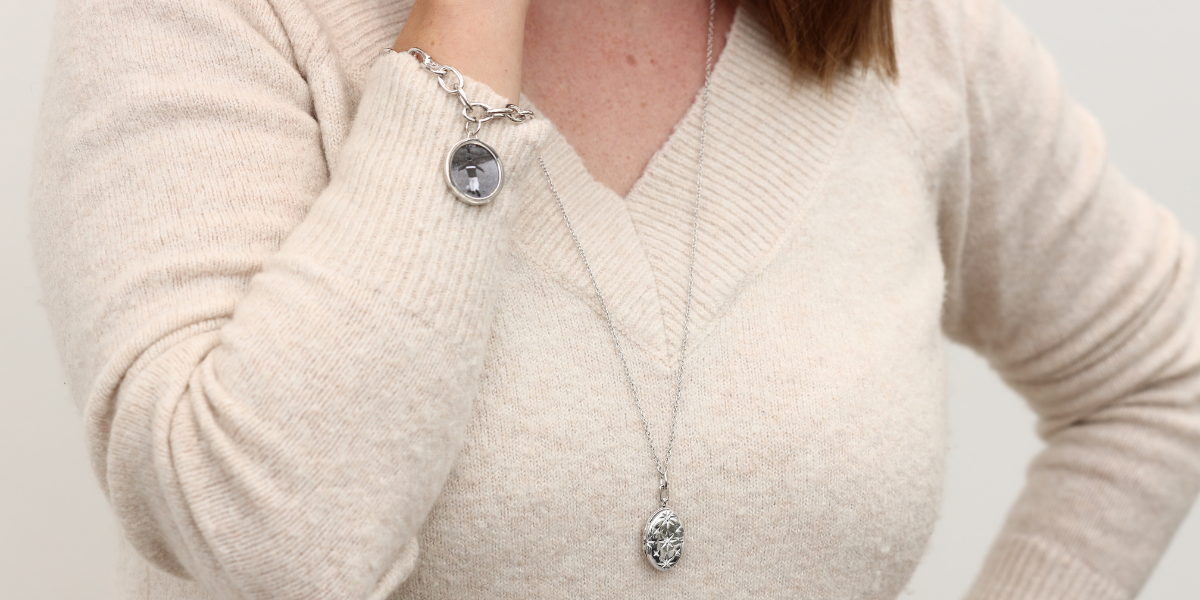 Whether you are shopping for yourself or someone else, a personalized piece of jewelry makes for a memorable gift. With a wide array of personalized jewelry options available, including necklaces, bracelets, earrings and more, you're sure to find the perfect present for the person you love.