Berkshire Hathaway shareholders weekend is fun from beginning to end. Saturday's annual meeting – while still very fun – is the most serious of the days as investors listen intently for words of wisdom from Warren Buffett and Charlie Munger. Want to get the most out of your annual meeting day? Here are a few suggestions from our experienced staff with years of Berkshire Hathaway meetings under their belts:
If you want a good seat, arrive early at the CenturyLink Center. Like 5 am early.
The doors are to open at 7 am, but have been known to open a few minutes earlier.
When they open, be prepared to run if you want the best seats.
If you're okay watching the meeting from any location within the CenturyLink Center, then take your time.
Go shop! The exhibitor's hall (which is also open Friday) has amazing deals from nearly all of the Berkshire Hathaway subsidiaries. Our obvious first recommendation is the mini-Borsheims, complete with diamond jewelry for sale. Other don't miss stops: the BNSF model railroad around a bunch of mini subsidiaries; a Dilly Bar; the photo booth with Oriental Trading Company; and picking up a few kitchen essentials at the Pampered Chef booth.
An absolutely-don't-miss is the movie! It's always fun and funny and educational and a really great time. It starts at 8:30 am and if you don't make it into the arena, there are a bunch of overflow rooms above the exhibitor hall that make for good watching, too.
Hop on the shuttles from the CenturyLink Center to head over to Borsheims or Nebraska Furniture Mart. If you're serious about shopping for jewelry, Saturday is the less-packed day of the weekend at Borsheims.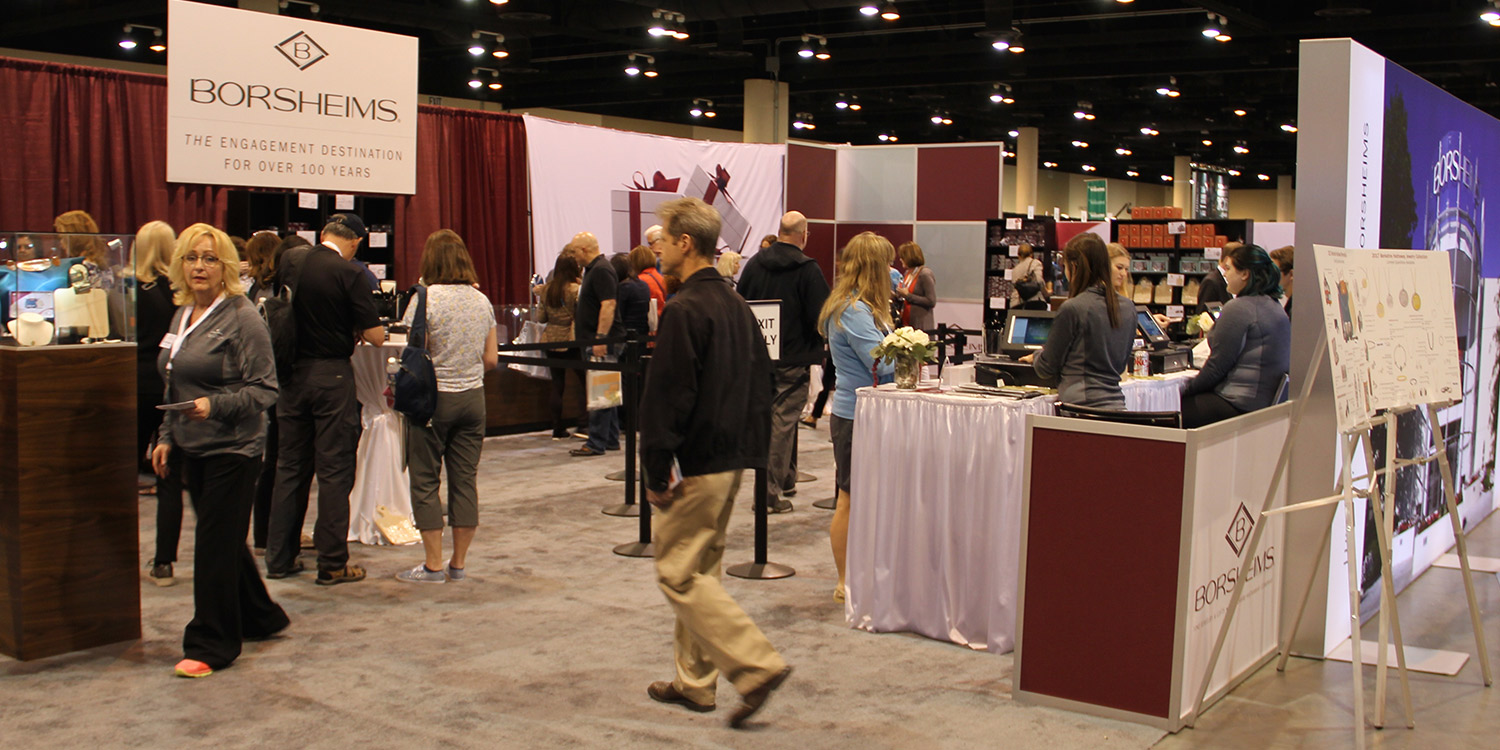 We're so excited for the big meeting! As always, find us on Twitter with any questions
@borsheimsbrk
or check out our
Facebook page
.