Borsheims is thrilled to partner with Rachel Balkovec as our newest brand ambassador. Rachel is an Omaha native who is breaking barriers as the first female manager in affiliated professional baseball. This spring, she begins her first season as the manager of the New York Yankees minor league team, the Tampa Tarpons. This partnership between Borsheims and Rachel reinforces our company's commitment to inspiring women, with female empowerment being a central theme in the Rachel Balkovec Collection.
About The Rachel Balkovec Collection
Borsheims' exclusive Rachel Balkovec collection is designed to inspire and empower young women to find the confidence to take risks and live fearlessly. The collection consists of a custom series of delicate bar necklaces engraved with a powerful message on the front and Rachel's signature on the back. The Rachel Balkovec Engraved Bar Necklace comes in assorted colors and includes the following message options: fearless, empowered, confident, not done yet, and take risks. All engraved necklace styles are 18" in length. These small but mighty necklaces will make a wonderful gift for all the strong females in your life.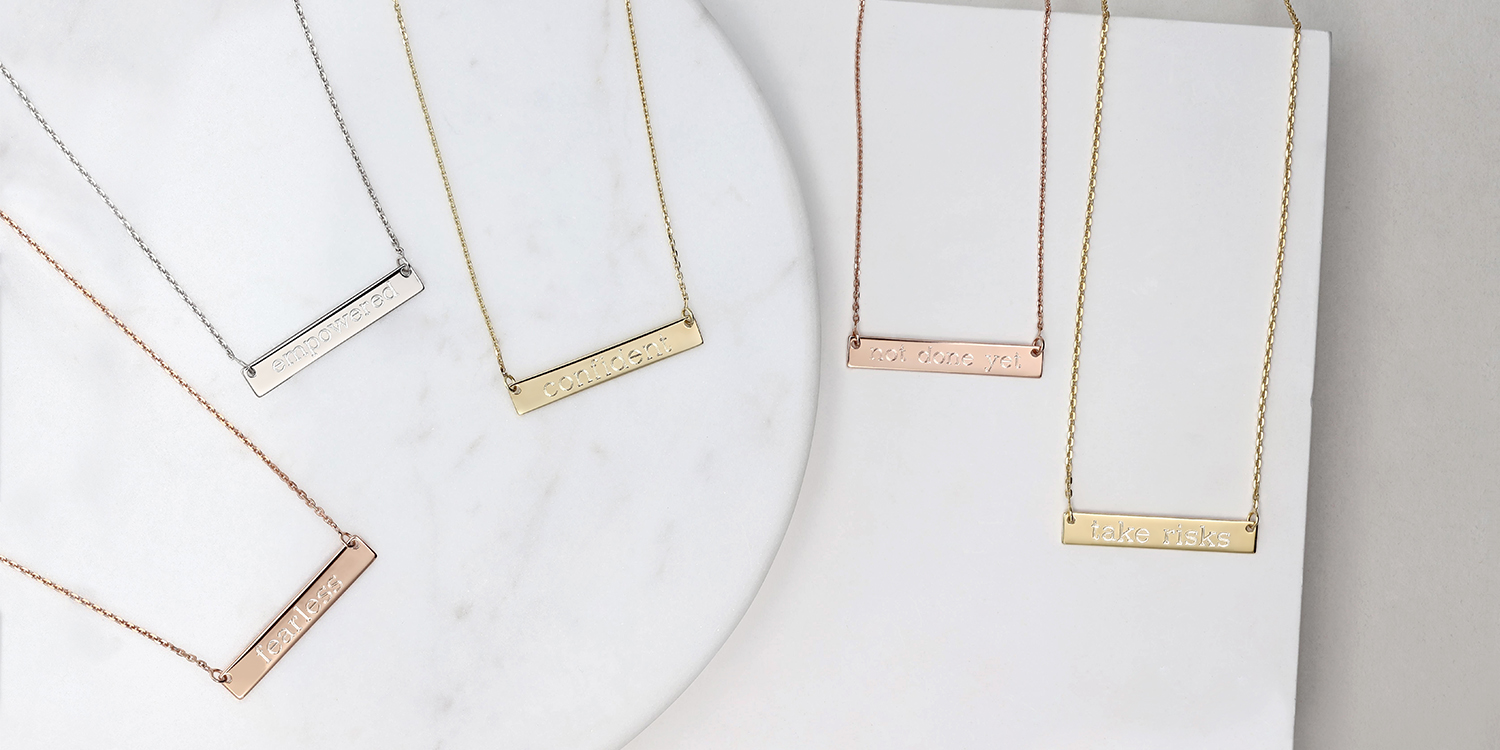 A portion of every necklace sold from the Rachel Balkovec Collection will be donated to Omaha's Women's Center for Advancement. For those who aren't familiar, the Women's Center for Advancement, or WCA, is a team of experienced professionals and knowledgeable staff who support anyone who is currently experiencing or has experienced domestic violence, sexual assault, stalking, or human trafficking. They offer an inclusive, safe and welcoming space where anyone can receive a variety of services in one location that range from immediate needs to long-term services. The WCA exists to make our community a safer, healthier, more equitable place for each individual.
"Giving back to our community is at our core and this partnership will contribute to opportunities and education to ensure women in Omaha grow strong and push through barriers." -Karen Goracke, Borsheims President and CEO
If you need help picking out a necklace from the Rachel Balkovec collection, one of our jewelry experts would be happy to assist you. Stop into our store or call 1.800.642.4438 during store hours to speak with one of our friendly and knowledgeable sales associates.