Borsheims has promoted Sunil Luthra to Chief Operating Officer. In his new role, Sunil will oversee and lead the operational teams at Borsheims including Information Technology, Security, Customer Service, Gift Wrap, Shipping, Facilities and the jeweler's in-house Repair Shop.
Formerly the Vice President of Technology and Security, Sunil is an officer of our company and a member of the executive leadership team. He joined Borsheims in 2010 as the Director of Information Technology and introduced new strategies that drove innovation, efficiency, automation and higher data security standards for Borsheims.
Sunil has a successful history of leading strategic projects and teams for Borsheims' clients and employees. He implemented an Enterprise Resource Planning (ERP) system that streamlined inventory management, data analysis, product fulfillment and financial operations for the business. And he worked to digitally transform Borsheims' external communication processes to meet changing market demands and bring additional value to the customer experience.
Borsheims President and CEO Karen Goracke praised Sunil's contributions, stating "As COO, Sunil's enthusiasm and commitment to success will bring a new perspective to our operational areas. His vision and strategy for technology and operations will further align us for future efficiencies and growth."
Sunil is the co-founder and co-chairman of the Adaptive Jewelry Users Group. He holds a Bachelor of Science degree in Management Information Systems from the University of Nebraska-Omaha. Sunil was born in New Delhi, India and currently resides in Omaha with his wife and three children.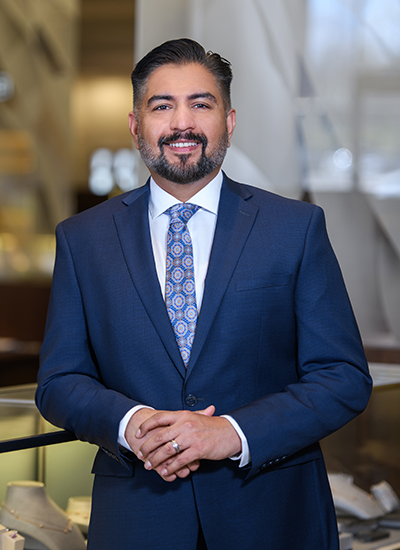 ABOUT BORSHEIMS
Borsheims is one of the nation's largest independent jewelry stores and a proud member of the Berkshire Hathaway family. With an international clientele spanning 50 states and six continents, Borsheims continues to operate with the vision that has guided the company for more than 150 years: "We are privileged to share in the special moments in our customers' lives. We will treat each opportunity with the respect and importance it deserves by providing exceptional service."