Some people say that the gold watch has gone out of style as the classic retirement gift. However, if your retiree is a classic kind of person, then it's the perfect gift! But no matter who they are, we can help you find ideal retirement gifts. Whether you are a company looking for a way to honor your employees, a group looking to honor one of your own, or a son, daughter, spouse, or friend wanting to give a gift, we can help. Borsheims can provide ideas, engraving, gift wrap, and delivery.
Retirement is an important milestone in a person's life. The best retirement gift is one that honors their service, fits with your organizational culture, and will be enjoyed by them for years to come. Thus, an organization may choose to have a standard gift that is personalized for each retiree.  On the other hand, they may opt to choose a distinctive gift for each person. 
Most importantly, it is helpful to have a plan in place. As a result, you will avoid last-minute scrambling for gifts and the always-awkward collection envelopes passed around to colleagues.
Popular Retirement Gifts for Everyone
At Borsheims, we work with many organizations to personalize their retirement giving. Several companies have chosen the Simon Pearce Woodbury Tall Clock as their go-to retirement gift. Simon Pearce is an American company that produces hand-crafted glass and pottery, using hydroelectric power from a waterfall on their property. In short, classic design and relaxed elegance make their products ideal choices for gifts. In addition, we engrave a personal message, often including the retiree's name, the company, and years of service.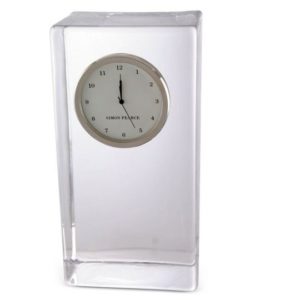 Glass bowls and silver trays also make ideal engravable retirement gifts. They are functional, personal, and beautiful. A meaningful quote, such as one from Shakespeare's The Tempest, "What's past is prologue" can remind your retiree that we are the creators of our own lives and the authors of our own story.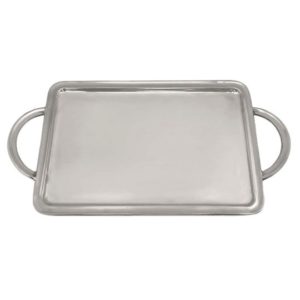 One of our favorites is the Tizo Crystal Bud Vase which can be engraved and holds a single flower, or pen –or cigar!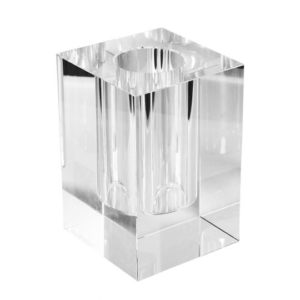 Our collection of Mova Globes is a reminder that, in retirement, the world is theirs to travel. In addition, we even have a constellation globe for the retiree who simply wants to stargaze. The bases are engravable to make the gift even more personal.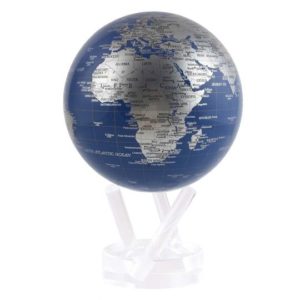 For a retirement gift for the cook, we offer hand-crafted maple cutting boards. Made in Texas, our Maple Leaf at Home cutting boards are are fully customizable for a functional and meaningful gift.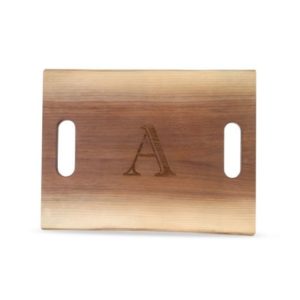 Whiskey tumblers with stones, flasks, wine decanters, and glassware can be engraved for a personal touch. Our favorite flasks, for example, include Nambe, Kate Spade, and Reed and Barton.
Reidel, Juliska, and Jan Barboglio have created beautiful and unique decanters and glassware that are certain to please.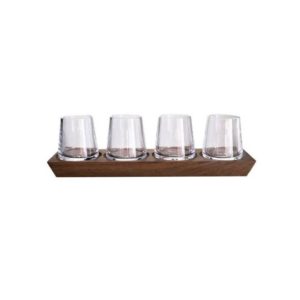 Retirement is a time to honor the person for who they are, what they have accomplished, and the legacy they leave, therefore, let your retirement gift help express all that you feel. Let Borsheims help you choose the perfect gift!