It may seem like an obvious gift choice, but jewelry makes a wonderfully romantic Valentine's Day gift for her. While flowers, chocolates and a fancy dinner out may satisfy some, others expect to receive jewelry from their significant other on Valentine's Day. And some jewelry styles are more fitting for the occasion than others—think hearts, diamonds, love knots and more.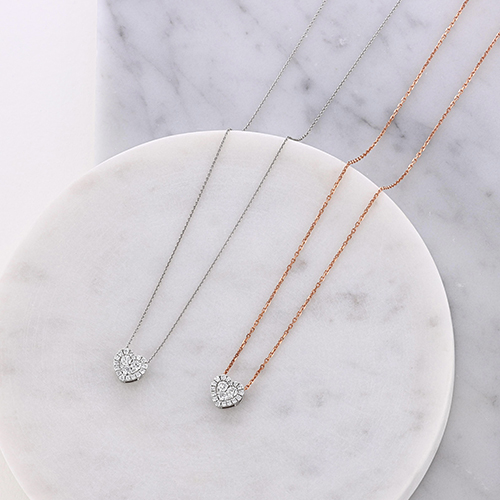 Heart Jewelry
Show her she has your heart with a beautiful heart-shaped piece of jewelry. From open hearts to closed hearts, heart jewelry is simple and classic and can be worn every day as a reminder of your love and affection. Opt for a heart necklace in classic gold or dress it up with diamond accents; the choice is yours.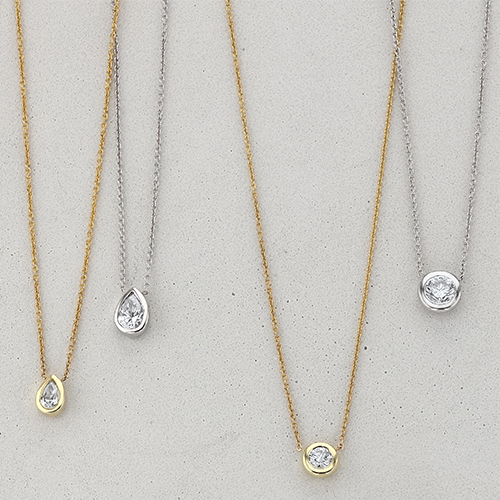 Diamond Jewelry
You can't go wrong with giving diamonds as a gift for the special lady in your life, especially on Valentine's Day. After all, diamonds are a girl's best friend! Diamonds symbolize eternal love, commitment and faithfulness between romantic partners, so diamond jewelry makes for a natural go-to gift option on the holiday that celebrates love.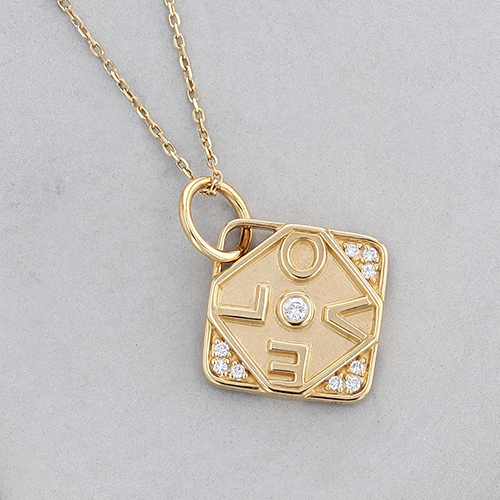 "Love" Jewelry
Sometimes you need to spell out your affection, and love jewelry is just the way to do that. From rings to necklaces to bracelets, love jewelry is a stylish way to say how you feel.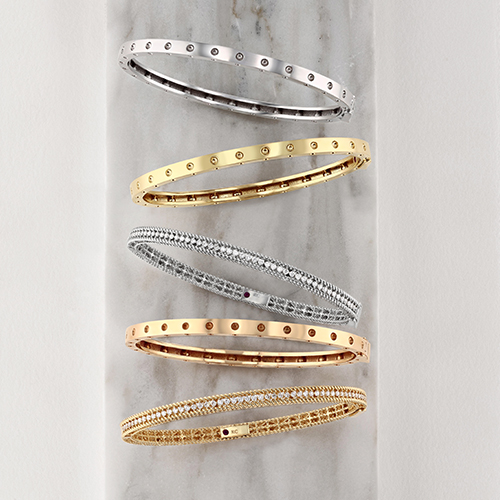 Gold Jewelry
Whether she prefers white gold, yellow gold or rose gold, all gold jewelry exudes warmth and timelessness. From simple gold bangle bracelets to statement earrings, gold accessories help to elevate any look. Choose from 14K, 18K or 24K gold designs to make her day this Valentine's holiday.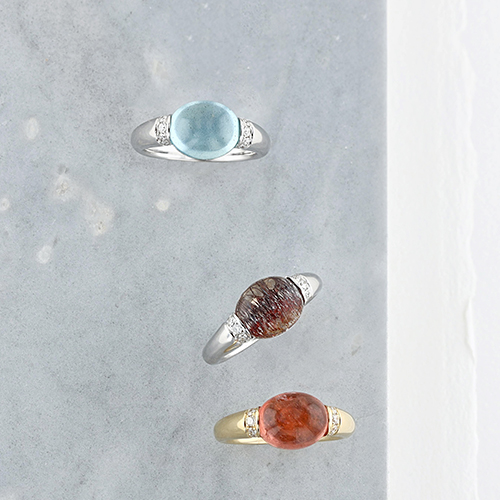 Gemstone Jewelry
In addition to their radiant colors and beauty, gemstones are believed to hold different healing powers and energies while promoting good fortune. Some gems are even thought to help encourage love, healthy relationships and loyalty. Promote this positive energy in your relationship this Valentine's Day by giving her a beautiful piece of gemstone jewelry.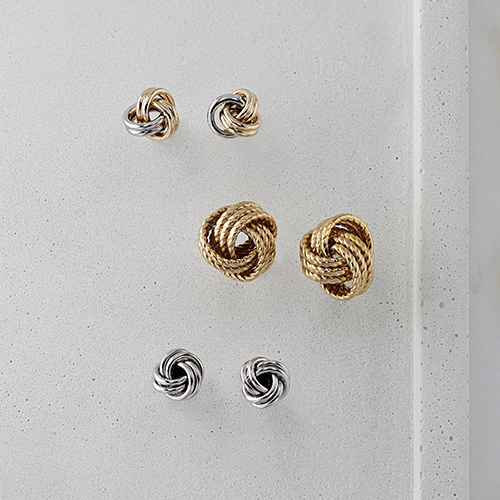 Love Knot Jewelry
A knot creates an inseparable and unbreakable connection between two objects. For this reason, the love knot, or lover's knot, has a long history of being a symbol of love. It is meant to represent the unbreakable bond and lasting connection between two lovers. Commemorate this unbreakable bond with a piece of love knot jewelry – love knot earrings are an especially popular choice.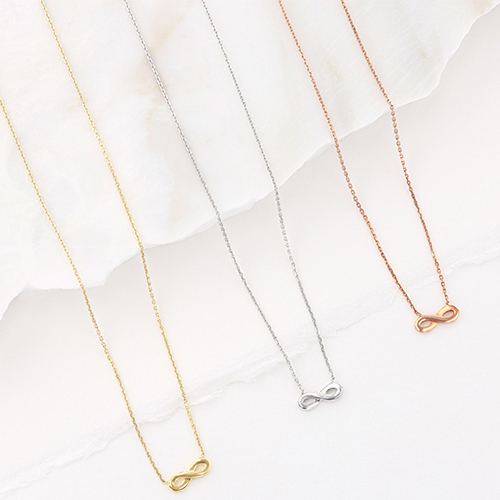 Infinity Jewelry
Want to give her something that says "always and forever" this Valentine's Day? You can do just that with a piece of infinity jewelry. The infinity symbol resembles a figure eight turned on its side and signifies limitlessness or eternity – meaning your love has no limits and will never end.
If you are still searching for the perfect gift to give this Valentine's Day, one of our gifting experts would be happy to assist you. Stop into our store or text or call 402.391.0400 during store hours to speak with one of our friendly and knowledgeable sales associates.