You've had your dress and shoes picked out for months. Your hairstylist and makeup artist are booked, and your rings are ready and waiting. When all your big wedding decisions have been made, it's the perfect time to move on to some small but significant choices – the details that will make your day, and your look, even more personal and memorable. One great example? The wedding bracelet.
Wearing a wedding bracelet isn't a new idea, but it is a trend that more and more brides are embracing as they seek to add their own style to their big day. Small and dainty, bright and bold, or classically simple, a bridal bracelet is a beautiful way to complete your look and share your personality when you say, "I do."
Here are nine bridal bracelet options to help you find the perfect accessory for your wedding day.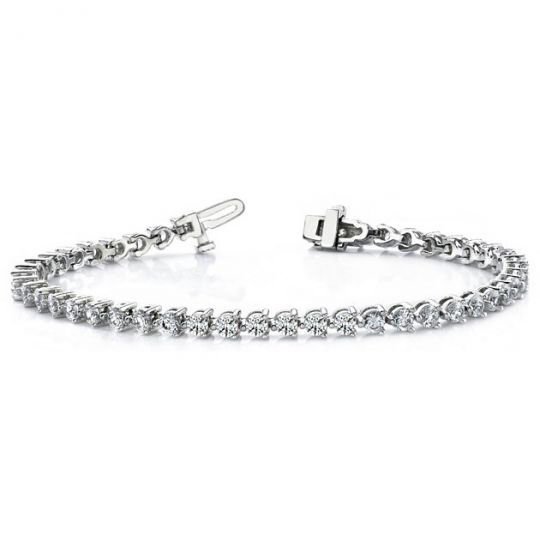 Something elegant
For the bride aiming for elegance at every turn, a diamond tennis bracelet is the perfect way to add subtle glamour to a wedding ensemble. Classic and eye-catching, it adds the right amount of sparkle when it's your time to shine.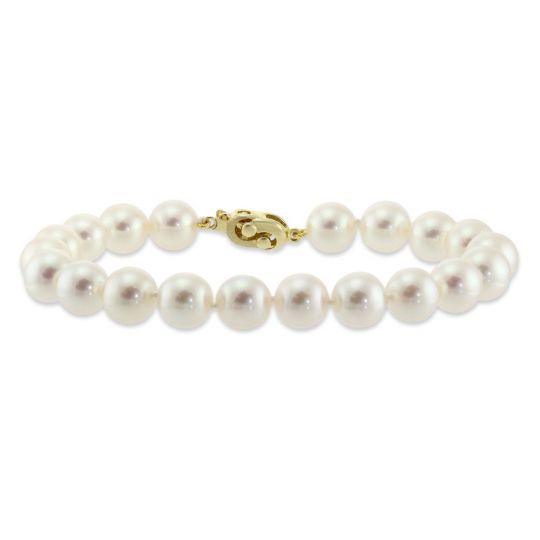 Something timeless
As wedding jewelry, pearls add a sense of elegant nostalgia. Your grandmother likely wore pearls at her wedding. For a bride interested in a timeless look, a pearl bracelet is a meaningful nod to the past and a graceful way to add interest to your look without upstaging your other style choices.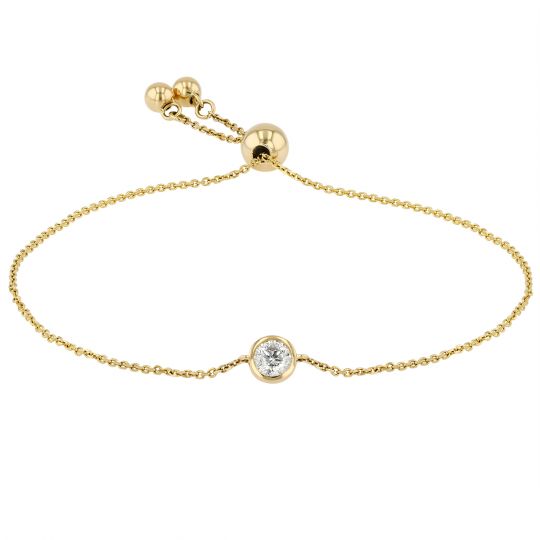 Something simple
Oftentimes, simplicity is the height of sophistication. A diamond station bracelet offers a simple, dainty way to add interest to your wrist and complete your overall look.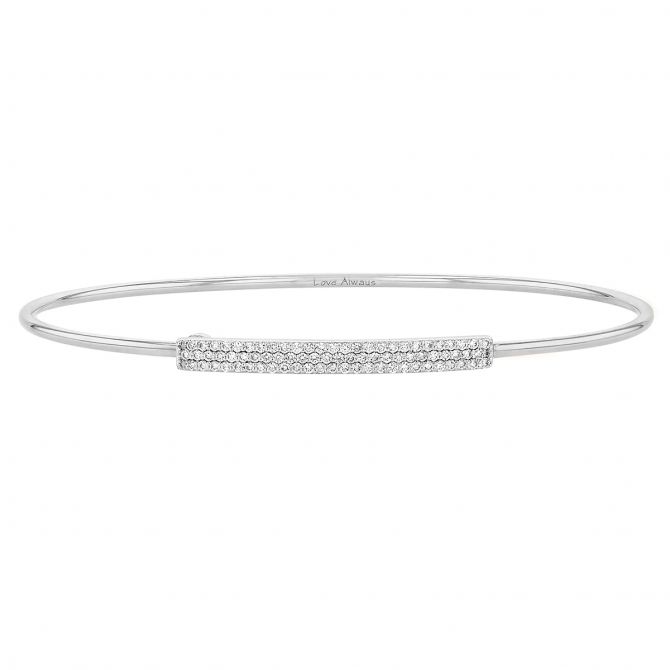 Something modern
For brides aiming for a more forward-thinking look, a modern bridal bracelet could be the perfect way to go – and the options are breathtaking. Sleek and structured, modern wedding bracelets offer a new take on classic designs.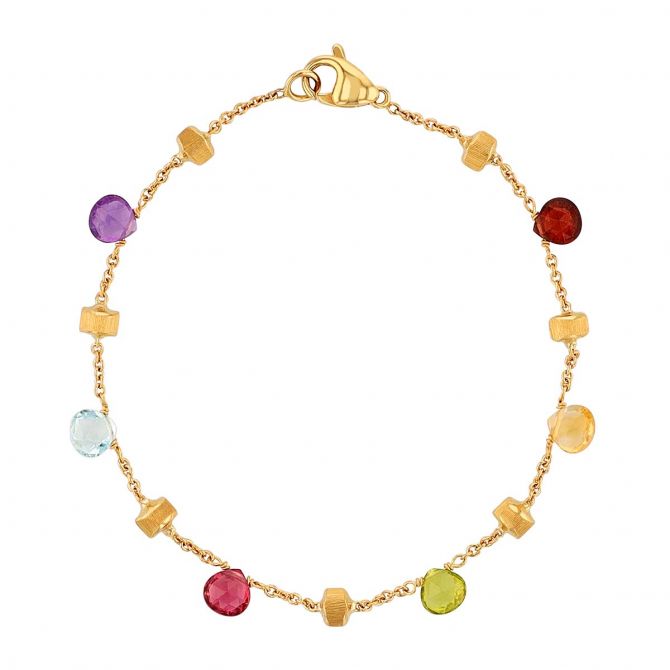 Something unexpected
The free-spirited bride is on the lookout for something that echoes her unique personality and doesn't necessarily stick to the classic looks. In this case, the ideal wedding bracelet delivers an unexpected burst of vibrant color – something unforgettable that can be worn for years to come.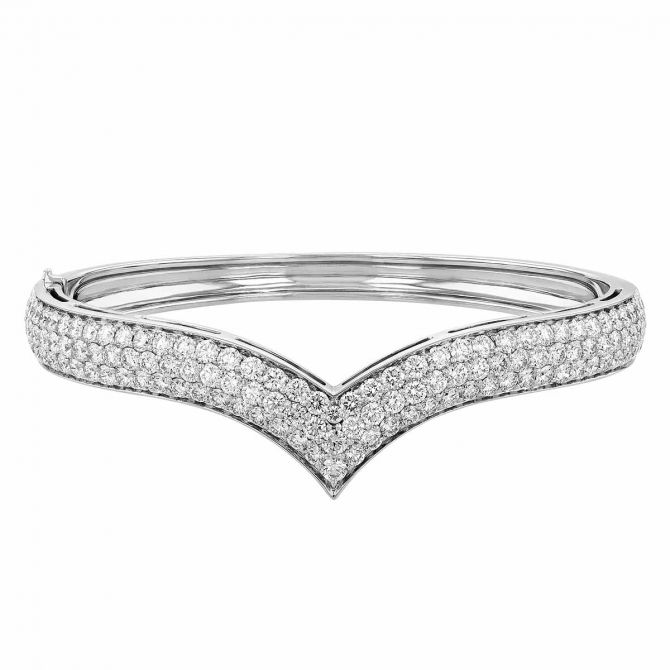 Something bold
There's no rule that says wedding bracelets must be understated. If you want your jewelry to really stand out, or if your dress is sleek and simple and you're looking for a statement piece, go for a bold cuff or bangle. A bracelet with lots of diamonds and over-the-top sparkle will make for a memorable look.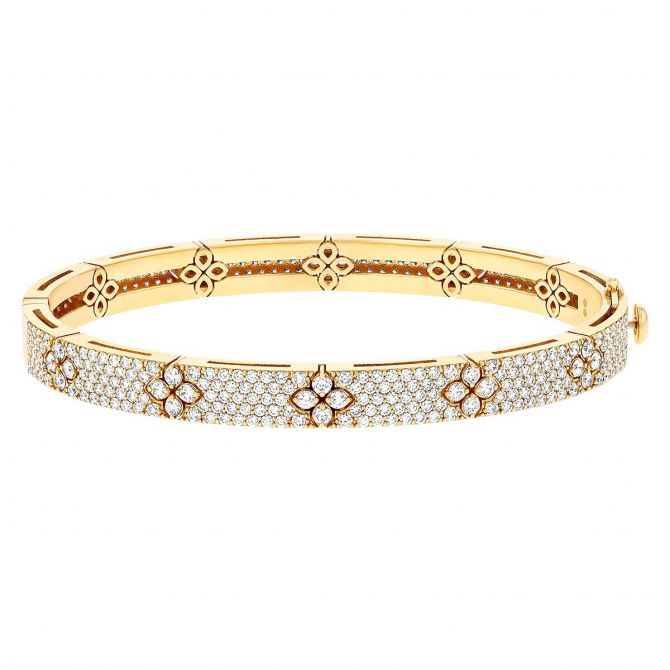 Something designer
Something designer can make you feel extra special on your big day. Opt for something with a distinguishable design, like Roberto Coin's four-petal flower design, with additional details like diamond accents.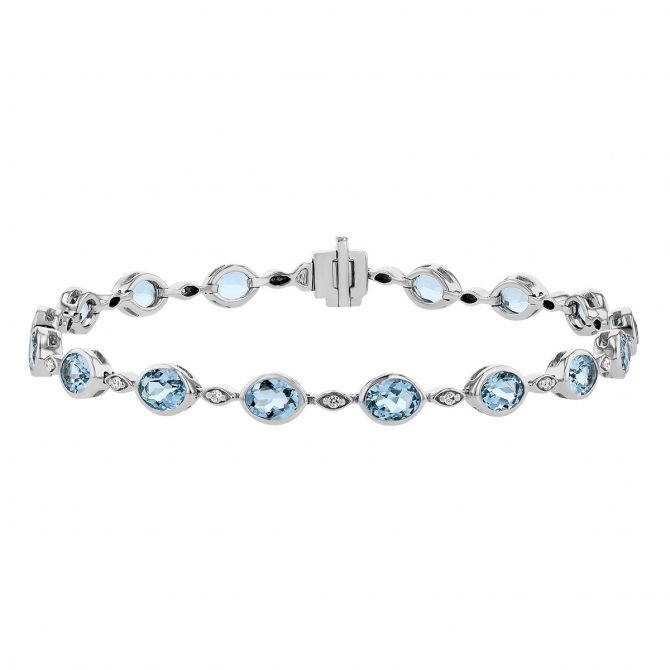 Something blue
When you have your something borrowed, your something old, and your something new picked out, it's time to choose your "something blue." A blue gemstone bracelet offers an elegant way to follow this age-old tradition while adding gorgeous color and style.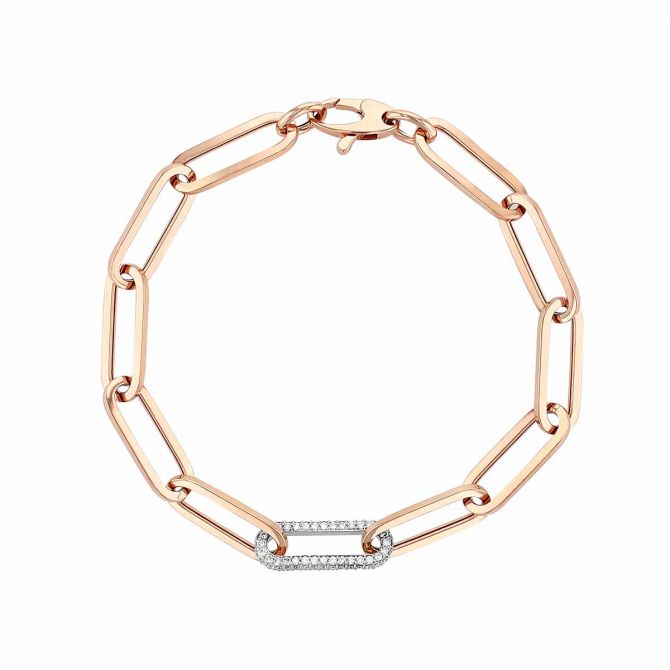 Something trendy
Some of the most stunning brides effortlessly combine timeless beauty with on-trend accessories. Add a hint of today's best styles by choosing a wedding bracelet that reflects the latest jewelry trends. One example? A pretty paperclip bracelet. You can even elevate its memorability with some subtle diamond accents.
Your big deal is a big deal. If you need help choosing a wedding bracelet that reflects your unique style, one of our jewelry experts would be happy to assist you. Text or call 402.391.0400 during store hours to speak with one of our friendly and knowledgeable sales associates.