Shopping for an engagement ring and wedding band can be overwhelming. Between trying to stick to a budget, navigate the wide variety of styles and brands, and choose a ring that you'll wear forever, it's a lot to manage! And then on top of that, there are the 4Cs of a diamond to take into account.
Fortunately, there is a way to make your shopping experience more manageable—by focusing on a handful of ring designers. By narrowing down your ring search to a select few designers that speak to you, you will be able to find that perfect ring sooner. Read on to learn about some of the top engagement and wedding ring brands in the industry.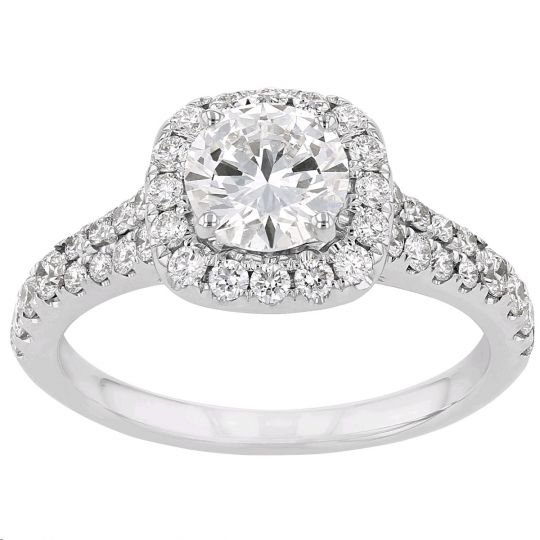 ALTR
ALTR is leading the world in the creation of lab-grown diamonds. ALTR Created Diamonds combine spectacular beauty and advanced technology to create a gorgeous diamond. These lab-created diamonds are not only beautiful, but they are earth conscious as well, utilizing only a fraction of the energy used to mine diamonds.
Employing a sophisticated growing process that utilizes conditions that mimic nature, these created diamonds are graded by the same standards as mined diamonds. ALTR's proprietary diamond reactors and methods use a Type IIA diamond seed to make these real diamonds. Type IIA is the highest certification given to the purest diamonds, and ALTR ensures that all their Created Diamonds have them.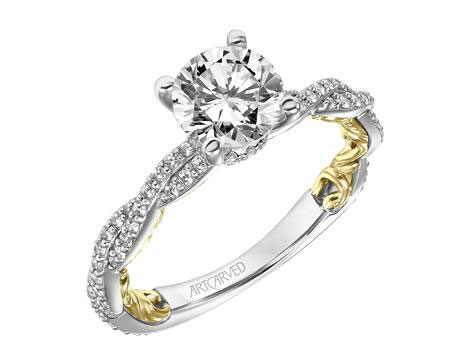 ARTCARVED
ArtCarved was founded in Brooklyn, New York, in 1850 by J.R. Wood and was known by the original company name, J.R. Wood & Sons. The company boasts a long and storied history of success and innovation in the engagement and wedding ring industry. Their first engagement ring design was named the "Victoria," in honor of Queen Victoria of Great Britain, who profoundly influenced fashion and style. Then, in the 1890s, the company developed the first seamless soldered rings. In the 1920s, the name ArtCarved was realized as their skilled craftsman began designing and manufacturing rings featuring unique and exquisitely detailed carved designs. In the 1940s, during WWII, ArtCarved was the only jewelry brand allowed to continue making wedding bands and thus popularized the dual ring ceremony, where both spouses receive a ring as a sign of their love and commitment. Many American men fighting in WWII wore an ArtCarved wedding band – a profound piece of home that served as a reminder of who they were fighting for. 
Today, ArtCarved continues to pioneer new manufacturing techniques to allow for some of the most intricate carved designs. Their values of tradition, authenticity, quality and beautiful design have cemented them as a premier designer of engagement and wedding rings.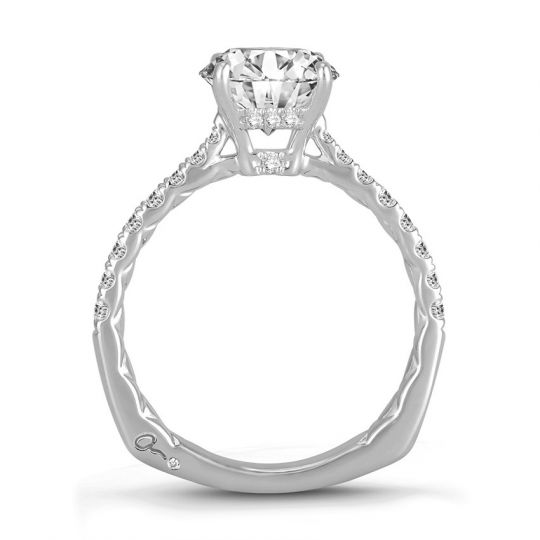 A.JAFFE
A.JAFFE is one of the most respected and longest-serving brands in bridal jewelry, engagement rings and wedding bands. Established in 1892 on 47th Street in downtown New York, Abraham Jaffe built his company in an area that would eventually become the international diamond jewelry epicenter. Since then, the A.JAFFE brand has continued to be at the forefront of bridal jewelry, blending classic craftsmanship with an inherent understanding of engagement ring trends. A.JAFFE's engagement ring designs are perhaps most notable for their patented squared band, which prevents the ring from twisting on the finger and keeps the diamond centered while maximizing comfort. 
Each A.JAFFE ring takes up to 80 hours to create. Each creation must pass ten quality checkpoints, including six polishing stages and an additional burnishing stage for a lustrous final product. Also, all prongs are handmade, ensuring maximum security of all the diamonds in the ring.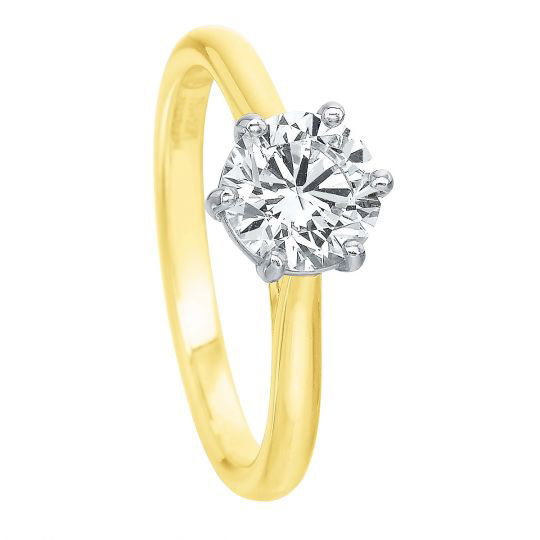 Precision Set
Established in 1987, Precision Set may be newer to the bridal industry than some of the other designers on this list, but they have managed to set the standard for modern platinum and 18k gold engagement and wedding rings. Precision Set is focused on creating engagement rings and wedding bands that are customizable, providing brides with both classic design and versatility. They are respected across the industry for the success of their Flush Fit Collection, which consists of engagement rings and wedding bands that fit together comfortably and sit completely flush on the finger, ensuring that your rings are both stylish and comfortable for everyday wear. Based in the United States, Precision Set is one of the few remaining companies to design, manufacture, distribute and support all their products from under the same roof.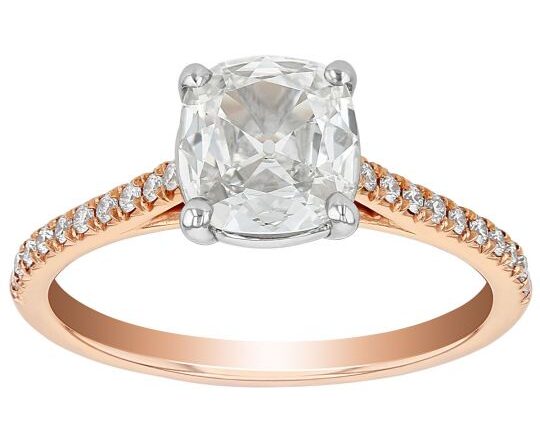 Elege
Elege is an antique cushion collection from Precision Set. Once the very peak of the diamond cutter's art, the cushion cut was the style of choice for such legendary diamonds as the Hope and Regent. Exquisitely faceted, the beauty of a cushion cut diamond could be ignited by nothing more than a single candle's light. Over the years, the traditional cushion cut was replaced by styles that were more forgiving of a diamond's flaws and less demanding of the diamond cutter's skill.
Elege' by Precision Set, and in partnership with Master Diamond Cutter Jack Reiss, pays homage to the cushion cut diamond's artistry and beauty and recalls a more glamorous age. Elege is the only collection on the market to offer a true antique cushion cut. The diamonds used are 1.00 carat and above and must be certified by the GIA and AGS as "brilliant."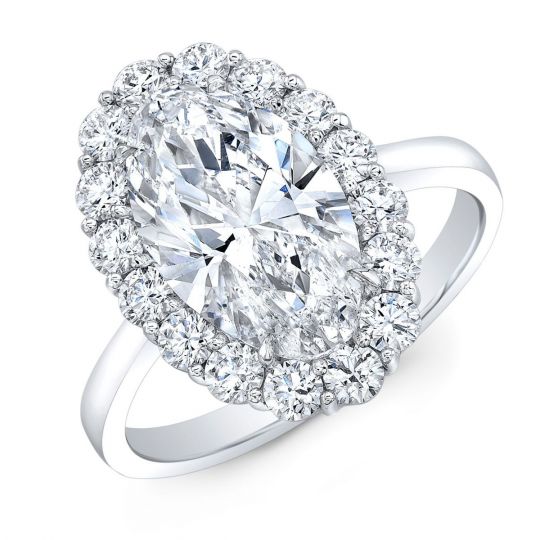 Rahaminov
For more than 70 years, family-owned and operated Rahaminov Diamonds has been a trusted purveyor of beautifully cut, rare diamonds. Tamara Rahaminov and her husband Amir Goldfiner, who met while studying at the Gemological Institute of America, opened the Los Angeles office in 1989 and steadily developed it from a fine diamond house into a luxury brand of exquisite diamond jewelry. Tamara's designs have received critical acclaim, winning numerous awards.
Headquartered in the heart of Downtown Los Angeles, Rahaminov Diamonds' designs are executed in platinum and 18k gold and incorporate classic white and fancy color diamonds. The collections feature both precise and unusual cuts that are expertly faceted to highlight and enhance each diamond's shape. At Rahaminov, the diamond inspires the design, and each design is proudly manufactured locally in Los Angeles.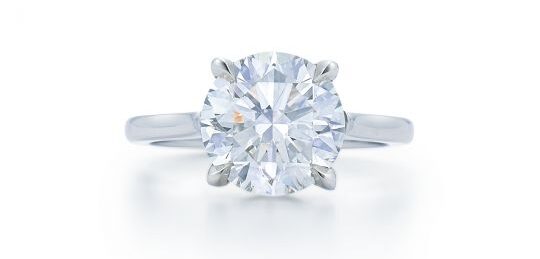 Kwiat
In 1907, Sam Kwiat turned his passion for diamonds into a small business on Canal Street in New York City. In partnership with his son, David, they nurtured a small family shop into a diamond legacy. Today, more than a century later, Kwiat has evolved into one of the most trusted family-owned houses of diamond jewelry design. The Kwiat family continues to design and craft the most exquisite and timeless diamond jewelry and are known for their discernment in selecting and cutting only the most brilliant diamonds. Designs for Kwiat diamond jewelry are developed in their New York City workshop. From there, diamond cutters, graders, jewelers, setters and polishers work closely with the design team to bring the Kwiat vision to life.
Kwiat collections are designed for their wearer's modern lifestyle. Light and airy settings allow diamonds to show off their brilliance. Flexible and fluid connections let jewelry float comfortably against the skin. Each piece is crafted around the beauty of its diamonds to create timeless jewelry that is simply extraordinary.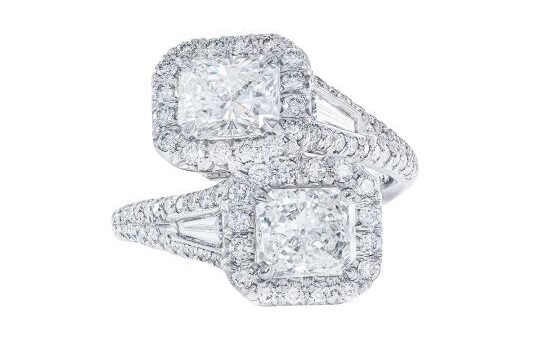 JB Star
JB Star is led by its founder, artistic designer and visionary leader, Rafael Fouzailoff. The history of JB Star began in 1946 when Rafael's father became one of the largest manufacturers of loose diamonds in Israel. Rafael decided to follow in his father's footsteps and founded JB Star in 1979. Based in New York City, the brand now boasts some of the jewelry industry's finest artists. Every JB Star jewelry creation is handmade using only platinum, 18k yellow and pink gold, and uses only high-quality stones. Each piece of his jewelry is carefully crafted, inspected and analyzed by hand, ensuring the highest standard of quality. This attention to detail has made JB Star one of the premier and most respected jewelry industry leaders.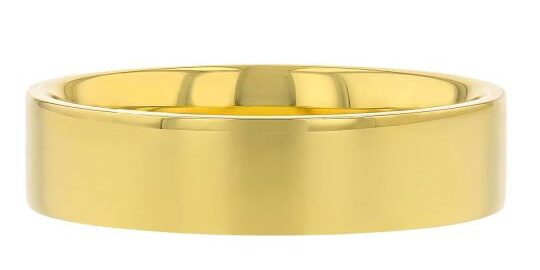 Furrer-Jacot
Furrer Jacot was founded in 1858 by Fritz Furrer and Lucienne Jacot. Today, more than 150 years later, Furrer Jacot is still creating exclusive engagement rings and wedding bands in line with its founders' tradition. Boasting 100% premium Swiss quality, the uniqueness, creativity and exclusivity that Furrer Jacot rings offer is of the highest importance to their clients. In light of this, Furrer Jacot has become a leader in creating men's carbon fiber wedding bands that are stylish, durable and comfortable.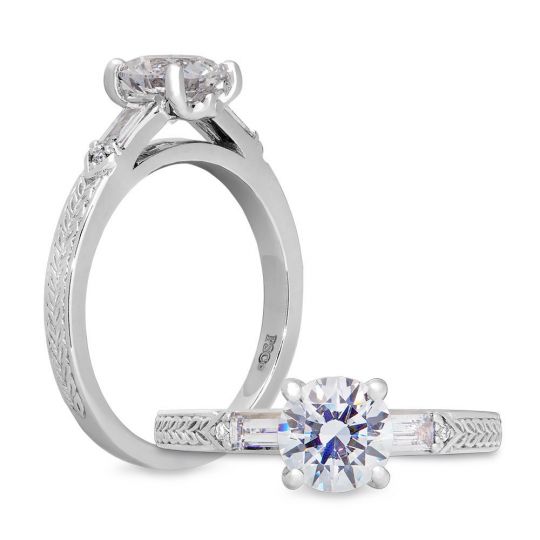 Peter Storm
Peter Storm is a family brand founded on the principle that every ring sold is a love story. Peter began his jewelry career in his early 20s, selling high-end, precious jewelry. From there, he began to weave together his imagination with his intimate knowledge of bridal clients' wants and needs. Thirty years later, Peter Storm is a family company founded on the principle that every ring sold is a love story.
Peter's cutting-edge designs have secured the brand a unique place in the jewelry world. While still an intimate company where clients can work directly with the designer, Peter's designs are fresh and innovative, allowing his pieces to stand out next to other top designers.
Whether you are looking for a classic engagement ring or something more trendy, finding a designer whose signature style resonates with you will help you in your journey towards finding the perfect engagement ring. From preset diamond rings to custom engagement rings, Borsheims has an extensive selection of engagement rings and wedding bands for every soon-to-be bride and groom.
If you are searching for the perfect engagement ring or wedding band, we would love to connect you with one of our knowledgeable sales associates. Experts in their field, they will walk you through everything you need to consider when shopping for a ring. Call 1.800.642.4438 to get started!