Whether you're throwing on your favorite lounge set to grab coffee with a friend or slipping into something more formal, accessorizing with a bracelet is a simple yet chic way to complete any look. We've gathered the most popular bracelet trends for 2023 all in one place to keep you at the forefront of the latest craze and help elevate your style with ease.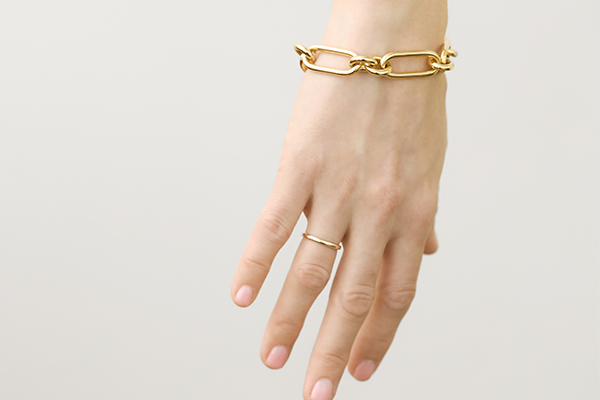 Chain link bracelets provide an effortlessly chic element to black-tie attire and casual outfits alike. Bracelets with small, tight links are great for formal events, while chunky, larger links add a sophisticated aspect to more casual apparel and loungewear.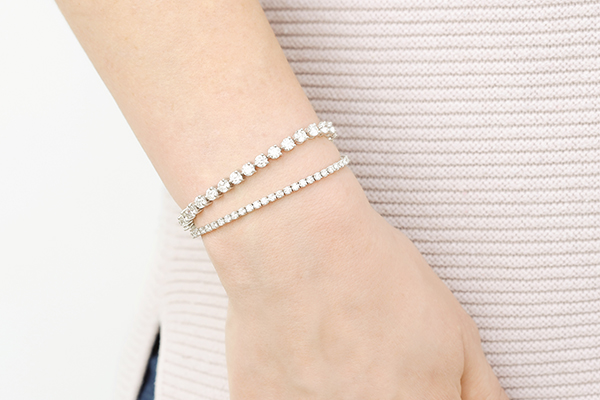 One of the most nostalgic jewelry pieces of all time, a diamond tennis bracelet will add a touch of elegance to any look. Being a highly sleek and comfortable piece of jewelry, you can wear this pretty bracelet casually with your daily attire or dress it up for a night out by pairing it with a nicer watch.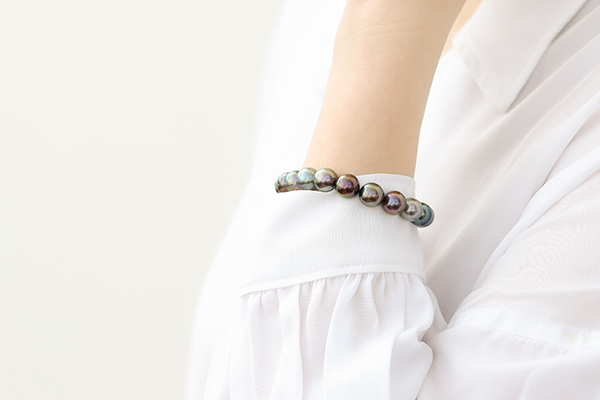 Pearls are the epitome of sophistication and class. It comes with no surprise that a pearl bracelet will add a touch of elegance to even the most casual outfit. Not into the classic, dainty pearls your grandma wore to church every Sunday? No problem, you can still hop on this trend by adding a unique baroque pearl bracelet to your collection. Baroque pearls, or pearls with an irregular, non-spherical shape, offer a contemporary alternative to fit any style.
Colorful Beaded Bracelets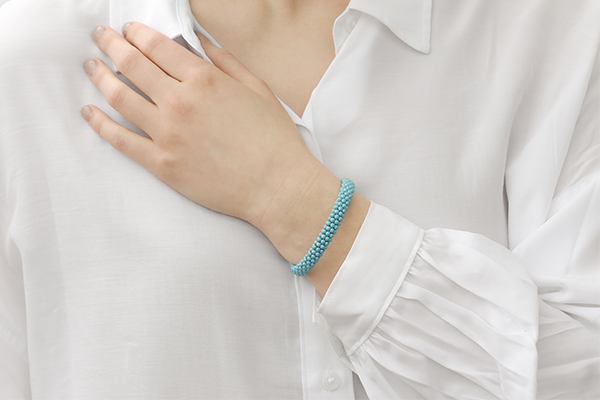 While neutral color palettes are certainly having their moment, colorful bracelets are a great way to add a pop of personality to your monochromatic wardrobe.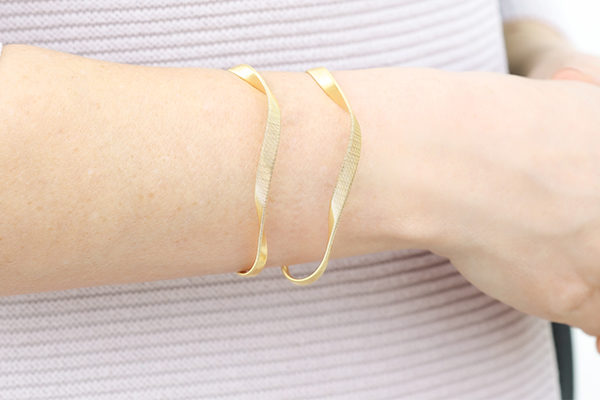 Bangle-style bracelets have been dated back to as early as 2600 BC and remain popular to this day. Their rigid, circular nature makes them perfect for stacking together or pairing with a wristwatch. They are often larger in size than other women's bracelets, creating the illusion of a smaller wrist.
Sterling Silver Bracelets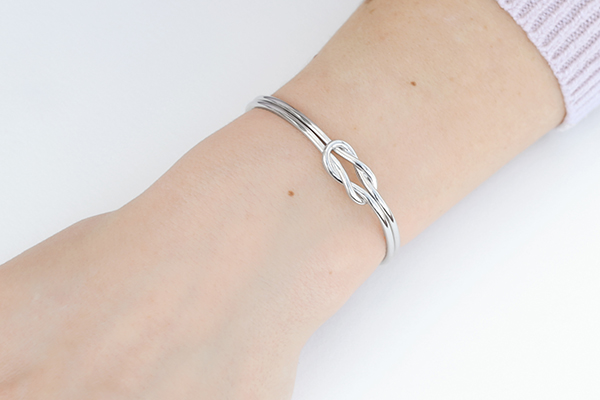 For years, silver bracelets have been considered both elegant and eye-catching while delicately gracing women's wrists. These simple beauties are a timeless choice that can be worn every day or reserved for special occasions depending on the bracelet itself.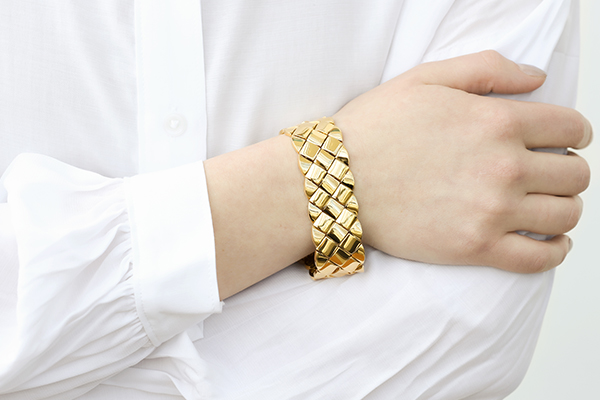 If you're looking to add a statement element to your style, a chunky bracelet is the way to go. Chunky bracelets come in a variety of materials and styles and can be paired with other cuffs or bangles for a layered look. To really stand out, look for thick bracelets featuring shiny metals or hammered finishes.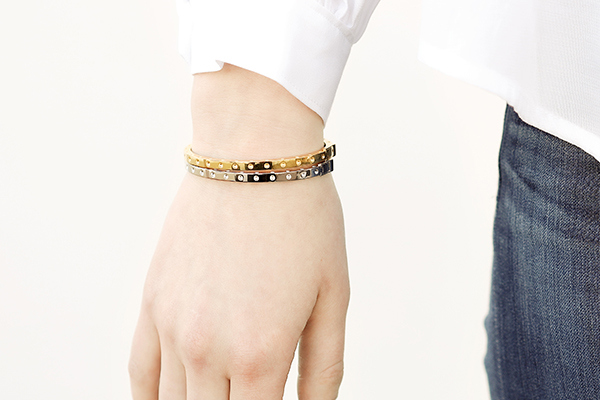 You will not regret adding a designer bracelet to your jewelry collection. Providing fashion and sophistication, designer bracelets are recognizable to fellow jewelry lovers and offer a cultivated aesthetic to any wardrobe style.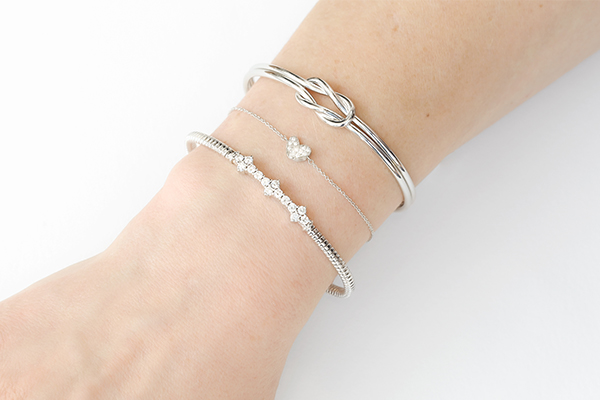 Stacking bracelets together is the perfect way to express your individual style while still keeping up with the latest jewelry trends. Try mixing metals in a playful way by stacking a dainty rose gold chain link bracelet with a diamond tennis bracelet or set of bangles.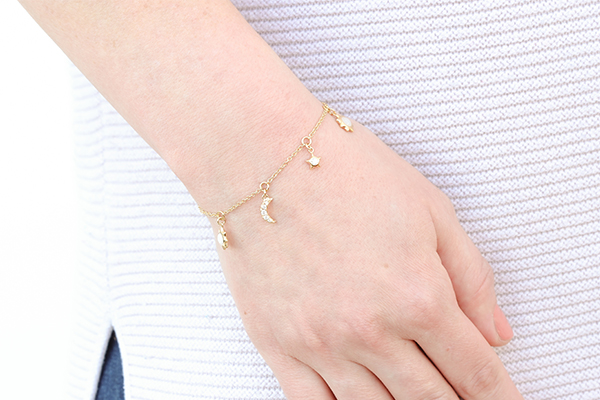 Rounding out our list of popular bracelets trending in 2023: the charm bracelet. Adored by all ages, this simple accessory makes for an excellent gift for your sister, best friend, mom, aunt, grandma and anyone in between. You can continue to add charms to the bracelet over time, recognizing major life events and new interests.
If you need help picking out the perfect bracelet for yourself or someone else, one of our jewelry experts would be happy to assist you. Call 1.800.642.4438 during store hours to speak with one of our friendly and knowledgeable sales associates.