The concept of a capsule wardrobe has been around for decades and follows a minimalist approach to outfitting your closet. Most commonly, capsule wardrobes focus on clothing and shoes, but we think creating a go-to capsule jewelry collection is a must-do activity for every woman. After all, we all have those go-to pieces of jewelry that we find ourselves consistently reaching for in our jewelry box. 
What exactly should be in a capsule jewelry wardrobe, you may ask. Well, it starts with you and your unique style. Creating a capsule jewelry wardrobe is all about embracing your fashion sense and picking pieces that you will wear. Versatility is vital, and it's essential to choose pieces that can be worn together or alone. Here we've put together a list of eight everyday jewelry essentials you need to curate the ultimate capsule jewelry wardrobe.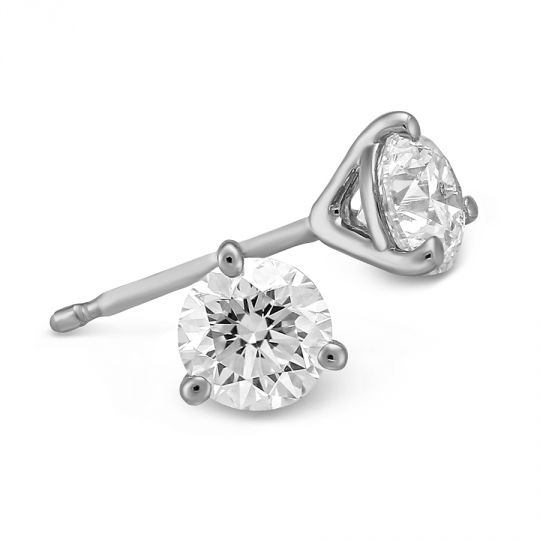 Diamond Stud Earrings
Diamond studs are sure to be the most worn piece of jewelry in your wardrobe. These timeless and easy-to-wear earrings go with any outfit, transition effortlessly from day to night, and can be easily dressed up or down. 
If diamonds aren't your cup of tea, any basic stud earrings will work just as hard for you. From simple silver studs to fancier gemstone earrings, opt for a design that matches your style preference.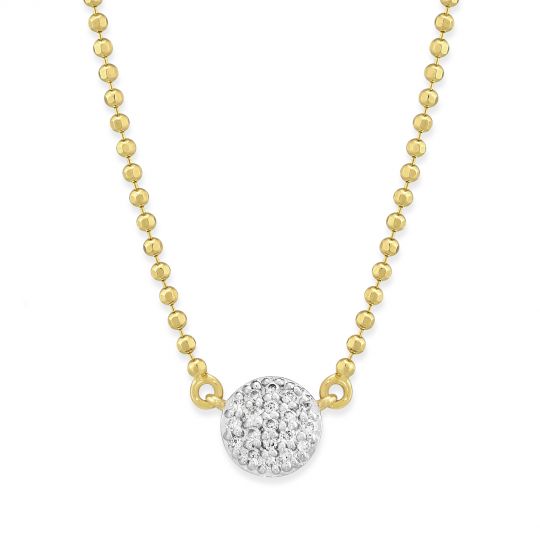 Pendant Necklace
A simple pendant is sure to be the most versatile necklace in your wardrobe. An effortlessly chic way to dress your neck, pendant necklaces look great with any neckline, but pair especially well with v-neck and scoop necklines. These necklaces can coordinate with any look from a plain t-shirt to a professional suit to a formal gown. An 18-inch pendant necklace is exceptionally versatile and can be worn by itself or layered with other necklaces. If you like the pendant style but want something a little more personal, look for an on-trend initial necklace or stylish locket.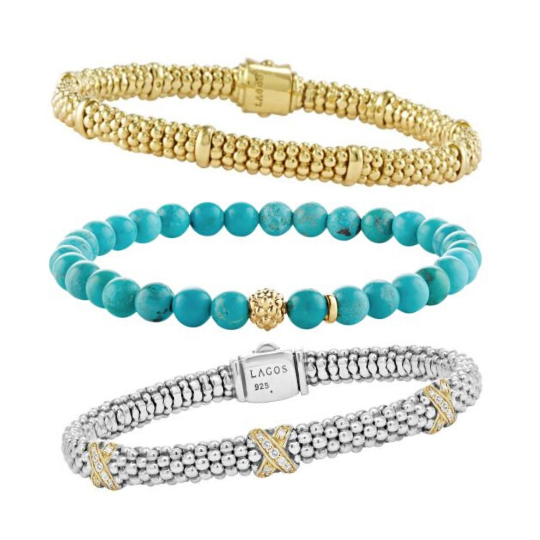 Bangle Bracelets
Bangles and cuffs are one of the stand-out "it" accessories of the last few years. These trendy bracelets can be worn alone or combined to make a stylish bracelet stack. Stacking bangle bracelets provides the perfect opportunity to experiment with mixing materials, metals, and styles to create a look that's uniquely you. The number of bangles you choose to include in your jewelry box is entirely up to you, but we recommend starting with 2 to 3 coordinating designs.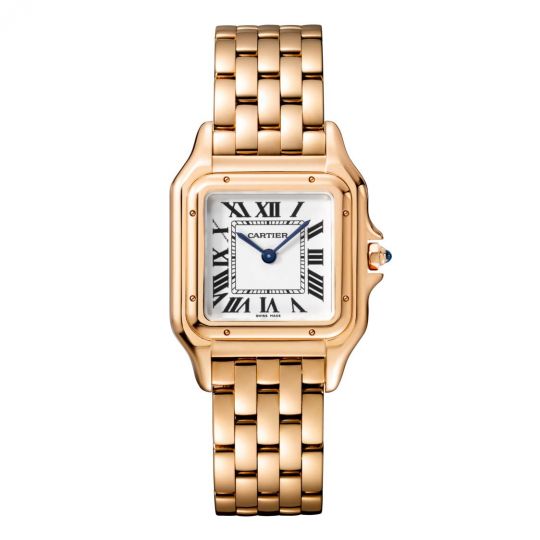 Classic Watch
A classic watch never goes out of style, so it's smart to invest in a quality timepiece that will last for years. A watch with clean lines looks great worn by itself or stacked with bracelets. A two-tone metal watch can be the most versatile for accessorizing and coordinates with everything. A timepiece with interchangeable straps provides endless ways to update the look of your watch.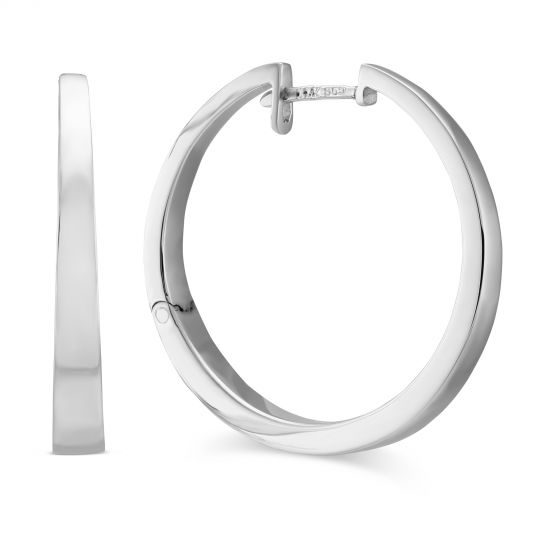 Hoop Earrings
Hoop earrings are always in style and add an element of carefree chicness to your jewelry collection. Available in several sizes, shapes, materials, and colors, there's a hoop earring out there to suit everybody's taste. If hoops aren't your style, any dangle earring makes a for an elegant yet playful accessory.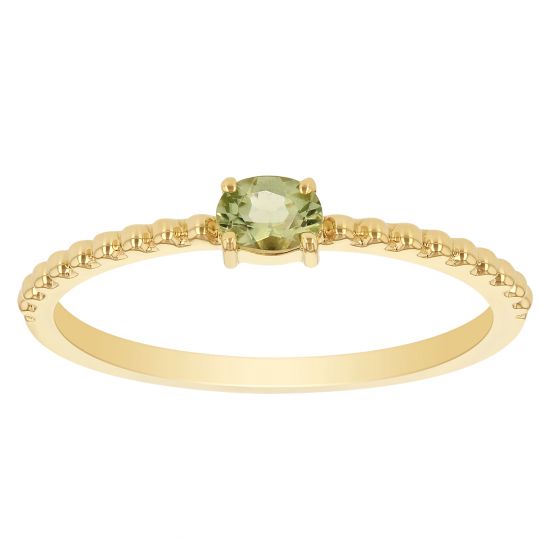 Unique Ring
A unique ring is the perfect piece of unexpected jewelry to complete any outfit. Gold and silver rings are jewelry box staples that you will be sure to get a lot of wear out of. If you are looking for a meaningful ring that's more personal, opt for a gemstone ring that features your birthstone.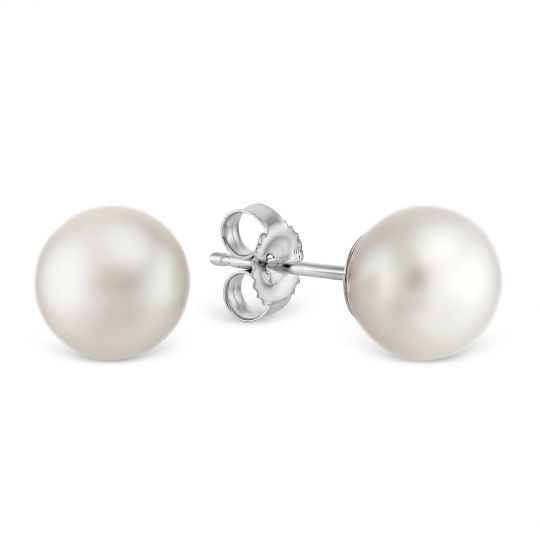 Pretty Pearls
Pearls add instant polish to any ensemble. To capture the most classic pearl look, stick with simple pearl earrings and a traditional single or double-strand pearl necklace. For a more modern take, try layering a chain-link necklace with an otherwise prim and proper pearl necklace to add an element of edgy contraction to an outfit.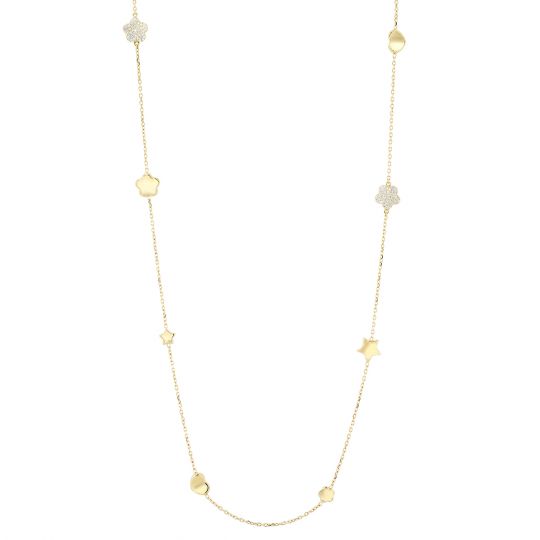 Long Statement Necklace
A long necklace is an incredibly versatile addition to your jewelry wardrobe. You can create many different looks with this multifaceted accessory as it looks great worn alone down long or layered with other necklaces. A long necklace can even be wrapped twice around your neck to create a layered look using just the one accessory.
The key to having a capsule wardrobe is to incorporate pieces that will get a lot of wear and can be worn interchangeably. Once you have a solid foundation of essential jewelry pieces in place, you will then be ready to start introducing some of the latest jewelry trends into your collection.
If you need help putting together a capsule jewelry collection of your own, one of our jewelry experts would be happy to assist you. Call 1.800.642.4438 during store hours to speak with one of our friendly and knowledgeable sales associates.