Italy is known for many things — its food, art, architecture, fashion, and the list goes on — but it is also widely recognized for its traditional Italian jewelry and fine craftsmanship. Italian jewelry designers are revered all over the world for their unmatched creativity, innovation, and quality in their jewelry-making, creating masterful works of art.
Italy is the world leader in gold jewelry, and these wearable masterpieces are often made using Italian gold from the region of Vicenza, known as the country's gold capital. Italian gold is renowned around the world for its distinct color and quality, and most Italian gold is 18 karats or higher. One-third of all Italian goldsmiths come from Vicenza, and it is the heart of Italy's 18k gold industry.
From iconic heritage brands to up-and-coming labels, read on to discover six phenomenal Italian jewelry brands you need to know about.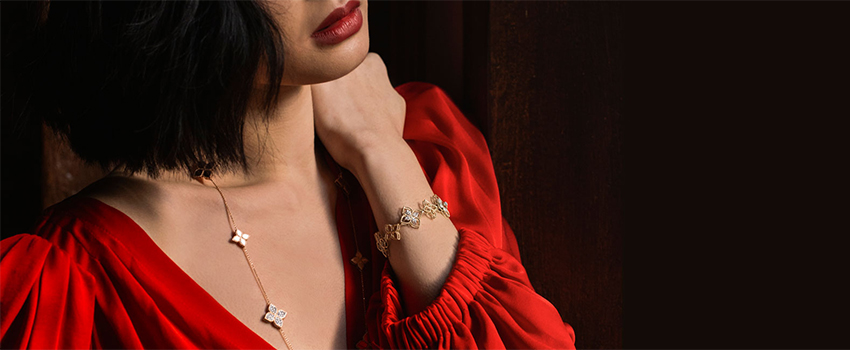 Roberto Coin
For most jewelry lovers, Roberto Coin needs no introduction. This beloved luxury jewelry brand was established in 1996 in Vicenza, the gold capital of Italy. Since then, Roberto Coin has grown into a globally recognized and respected luxury jewelry maker. All Roberto Coin pieces are classically designed and precision-crafted in 18k gold, and each collection is designed to be layered or stacked with other Roberto Coin pieces, allowing each individual to create their own unique looks. His stunning designs are a favorite among celebrities and a fixture at prestigious red-carpet events. 
Roberto's three main values are passion, creativity, and innovation. All of Roberto Coin's pieces are created in Italy, and every piece of Roberto Coin jewelry starts with Roberto and paper designs. From there, his designs take shape at the hands of the most renowned Italian jewelry artisans, combining time-honored Italian craftsmanship with the latest technological innovations. Roberto Coin creates over 600 new pieces of jewelry each year, including many unique and limited-edition pieces. One of Roberto's most iconic collections, the romantic Princess Flower Collection, is exclusive to independent retailers and cannot be found in department stores. 
As an extra special touch, a small hidden ruby is cast inside of each piece of Roberto Coin jewelry and serves as the designer's signature. According to ancient Egyptian legend, wearing a ruby close to the skin promoted health, happiness, and long life. The Roberto Coin ruby is a message of good wishes from the designer to each woman who wears his pieces. Learn more about Roberto Coin >>>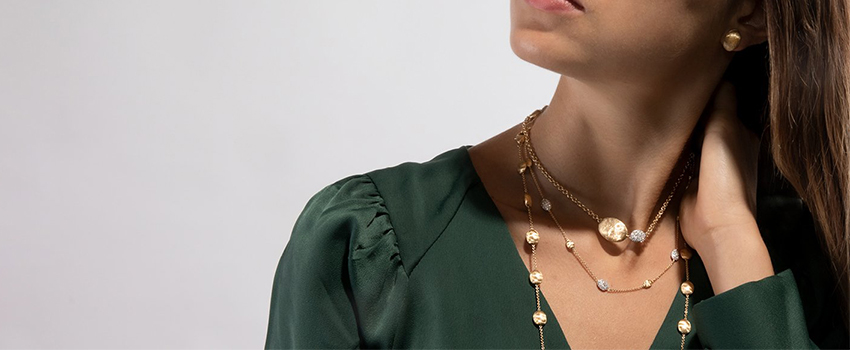 Marco Bicego
Marco Bicego comes from a family of goldsmiths with a deep-rooted tradition for quality of craftsmanship. His father, Guiseppe Bicego, founded a successful gold chain business, known as Bicego, in 1958 in Vicenza, Italy. Marco spent many years apprenticing and working for his father before debuting his first collection in 2000. Today, Marco Bicego jewelry is known for blending contemporary design with Italian craftsmanship, and each piece of jewelry is handcrafted by goldsmiths in his Trissino headquarters in Italy. Keeping every step of the creation process in-house ensures that the final product is the highest quality in fine Italian jewelry. 
Marco Bicego jewelry has three hallmarks: hand twisted coils, hand engraving, and multicolored gemstones. The brand's signature hand-engraving is made using the traditional "bulino" technique, which gives a beautiful, brushed texture to the gold. The hand-twisted coil technique helps introduce contemporary design to gold. The final method is marrying 18K gold with precious gemstones and diamonds in a multitude of colors and cuts. Natural gemstones are combined to create one-of-a-kind pieces: no gemstone is alike, so every piece of jewelry is unique.
While Marco finds inspiration in nature and architecture through his travels, his most significant source of inspiration when crafting jewelry is the women who wear it. Marco Bicego is known for creating versatile jewelry that can be dressed up or down.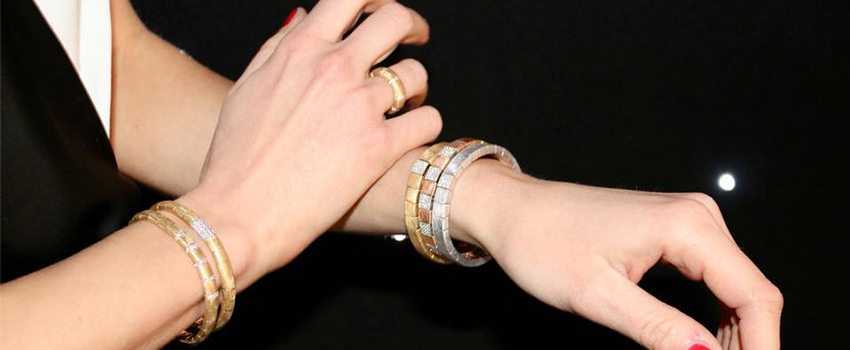 Roberto Demeglio
The Roberto Demeglio name is well-known in Italy, with a rich family tradition in the jewelry industry that extends as far back as 1922. Roberto created a brand that centers on unique and eclectic designs, while based deeply on the traditions of his grandfather. His outstanding creativity and balance of design, technical excellence, and craft tradition have given him the ability to create a line of unique pieces, with a universal appeal. Roberto Demeglio's line brings a new meaning to "customized" jewelry. His pieces are crafted using a patented stainless-steel stretch coil system that allows the jewelry to flex, twist, slide on easily and never lose elasticity while utilizing a diverse combination of diamonds, ceramic, and gold. Roberto Demeglio's jewelry is whimsical and inventive in both style and technique.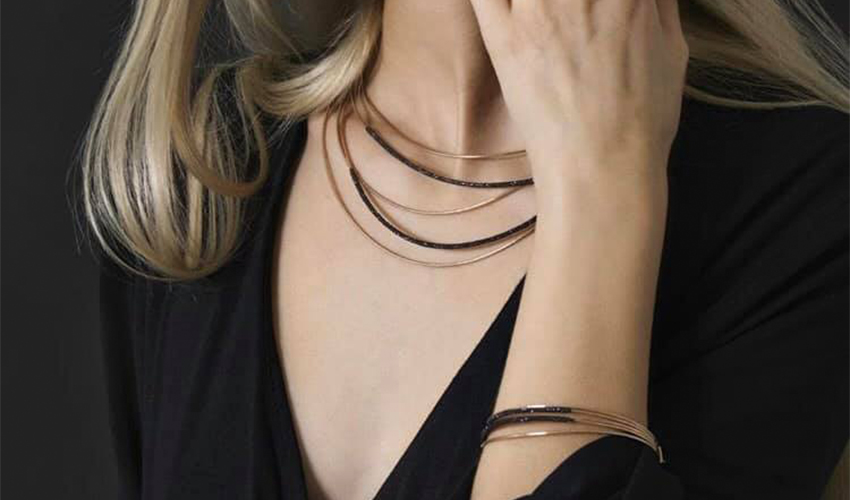 Pesavento
Founded by Marino Pesavento and Chiara Carli in 1992, Pesavento's operations are also based in Vicenza, and each piece of jewelry is made entirely in Italy. While most Italian jewelry designers focus primarily on gold, Pesavento is unique, with its core business revolving around their sterling silver collections. 
Pesavento jewelry has a distinctive design that embodies contemporary elegance. Many of Pesavento's silver-plated pieces are accented with the brand's signature Polveri Di Sogni finish, meaning "dust of dreams" in English. This diamond dust, which consists of carbon microparticles that impart a striking shimmer to each piece, is equally enchanting and sophisticated.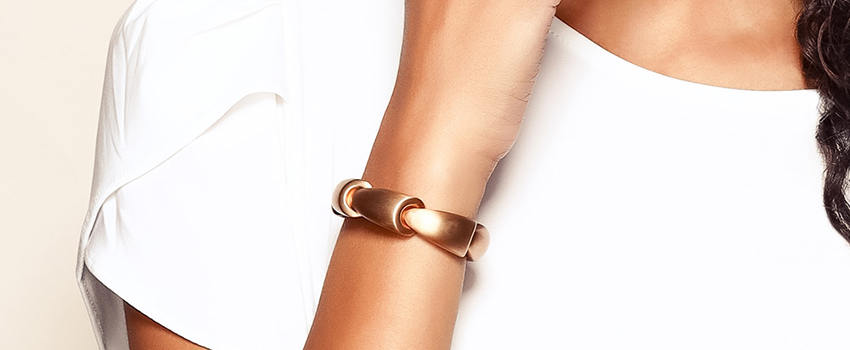 Vhernier
Vhernier was founded in 1984 by a female sculptor with extraordinary jewelry knowledge and its most sophisticated techniques. Since its beginning, Vhernier has refused to adhere to the traditional codes of jewelry design, instead creating its own set of craftsmanship rules. Characterized by basic shapes, soft curves, bold dimensions and ergonomic construction, Vhernier's style is instantly recognizable and mirrors its love for sculpture, architecture and contemporary art. These powerful sources of inspiration are filtered through the rigorous yet understated spirit of Milan, the brand's home city. With its pieces entirely conceived, designed and handcrafted in Italy, Vhernier interprets contemporary jewelry like no other.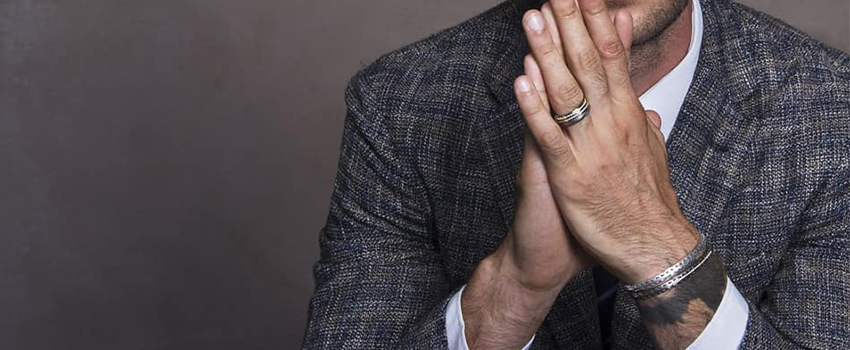 Marco Dal Maso
Launched in 2011, Marco Dal Maso creates bold, rebellious, raw pieces for the modern man and woman. Inspired by his worldly travels, each piece of Marco Dal Maso jewelry reflects antique culture and traditions from across the globe. Marco aimed to create timeless pieces that highlight the uniqueness of the individual and that were reminiscent of his experiences traveling the world. The designer's Italian heritage has played a vital role in the design of his jewelry, and each piece is handmade with precision by skilled Italian artisans using responsible sources and recycled gold and silver.