As one of the most recognizable types of earrings available today, hoops are widely considered to be a staple in every jewelry lover's jewelry box. These versatile earrings are fun and fresh yet sophisticated and classic, making them the perfect earring to transition from day to night, casual to dressy. And while hoop earrings are available in various materials and colors, size is the biggest challenge when shopping for the right pair of hoops. Anticipating size can be especially challenging when shopping for hoop earrings online. To help you find what you're looking for, we created this handy hoop earring size chart that contains everything you need to know about choosing a hoop size, along with an on-ear size chart to help you visualize different hoop sizes. 
Hoop Earring Sizes
Hoop earrings are available in a wide range of sizes—as small as 15mm or less to as big as 70mm or larger. The hoop size you prefer is a personal choice, whether you prefer a smaller hoop that will hug your earlobe or a larger, chunkier hoop that coincides with the latest earring trends. While 20-30mm hoops are a good size for everyday wear, smaller and larger hoops are also popular. Smaller, huggie style hoops are a practical yet chic choice while larger hoops make a major statement. Keep scrolling for a list of popular hoop earring sizes accompanied by on-ear photo references. 
15mm Hoops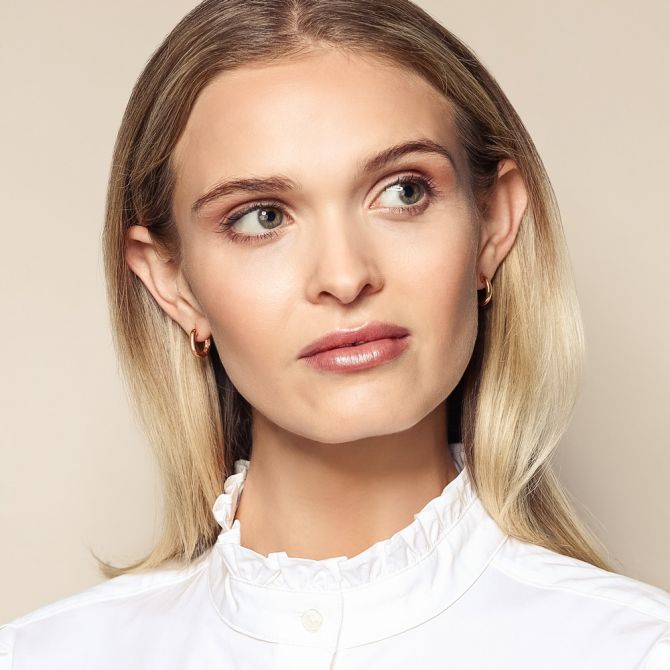 20mm Hoops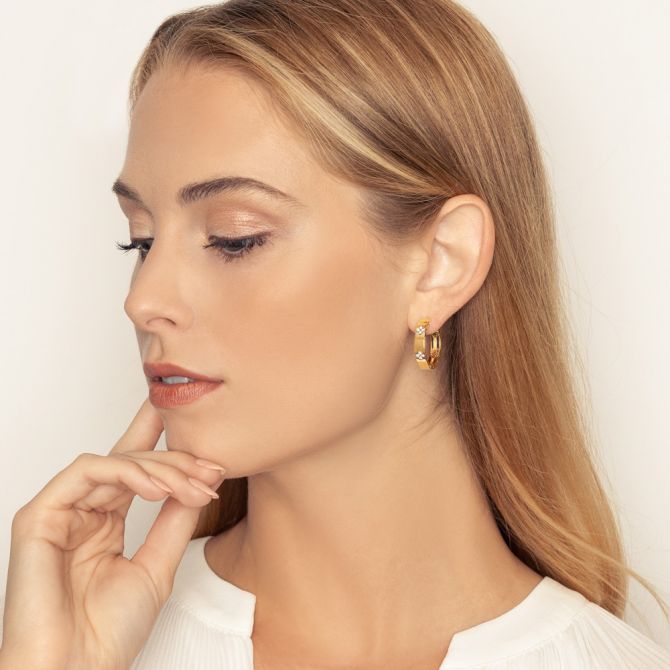 25mm Hoops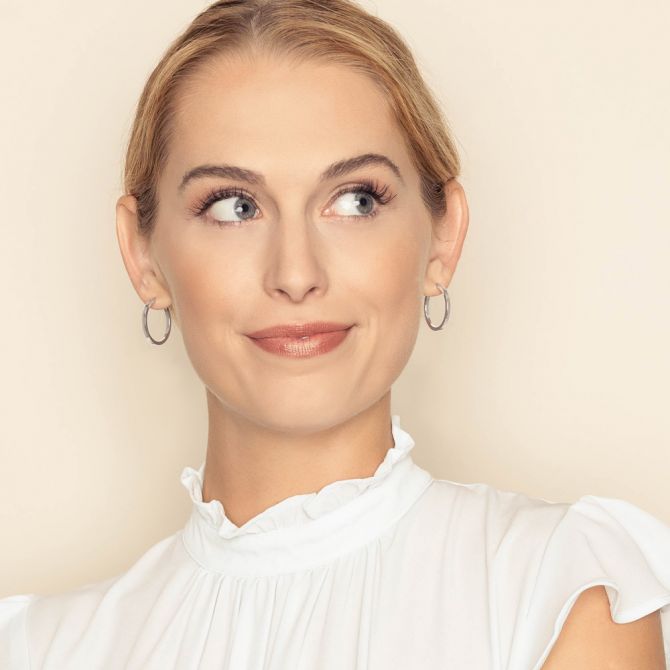 30mm Hoops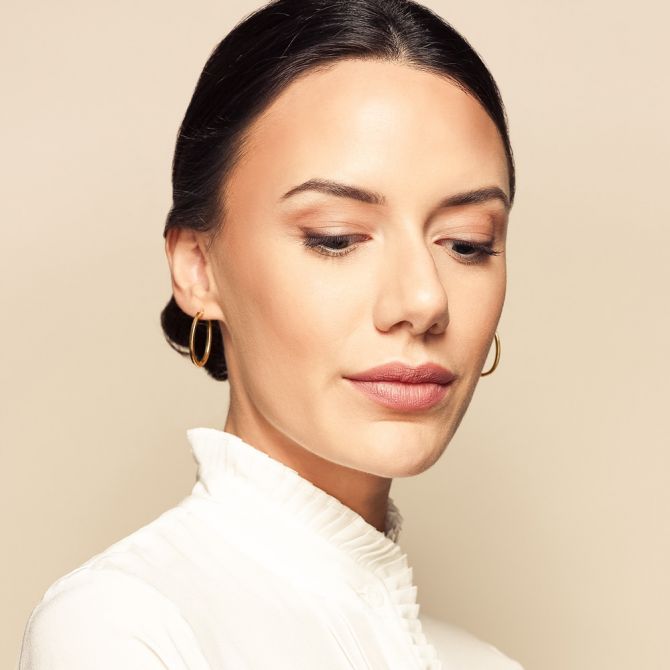 35mm Hoops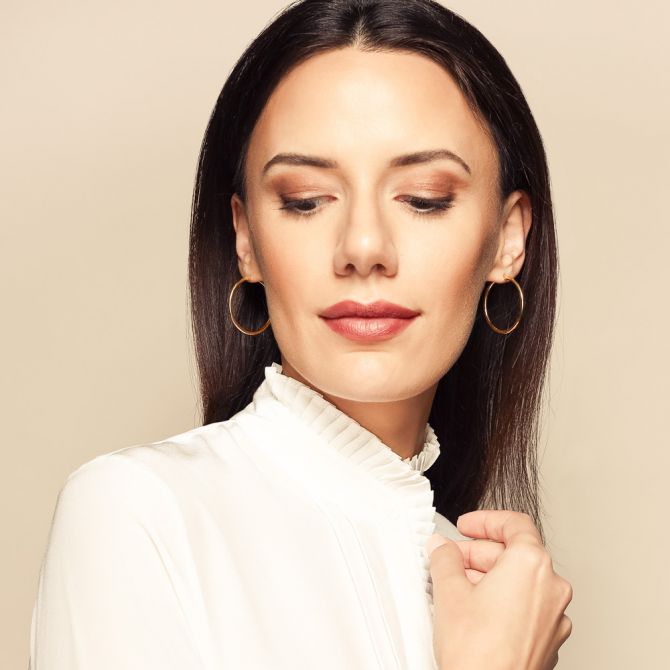 40mm Hoops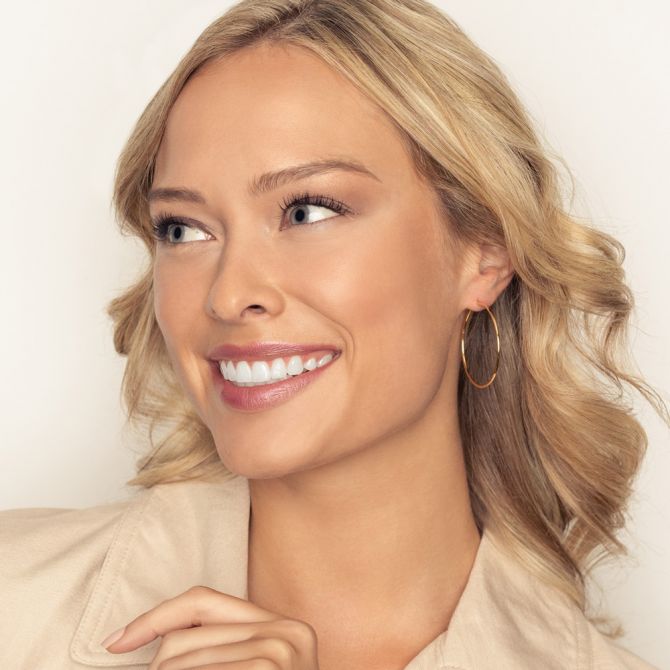 45mm Hoops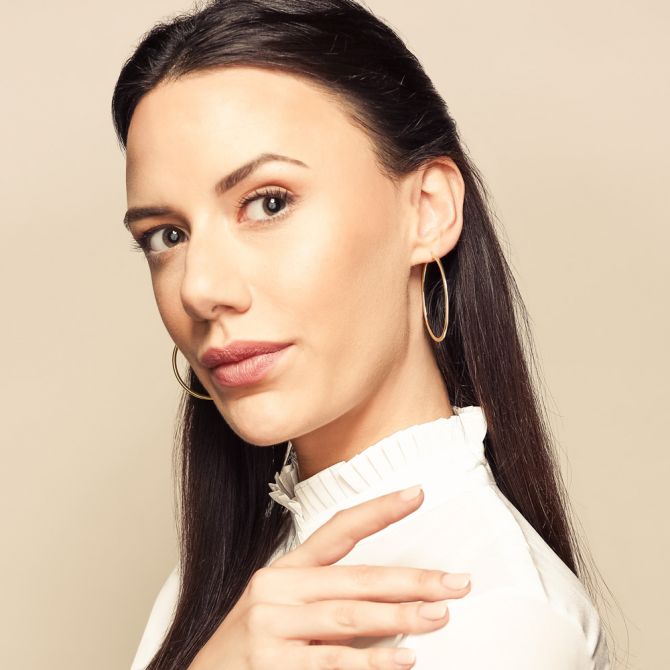 50mm Hoops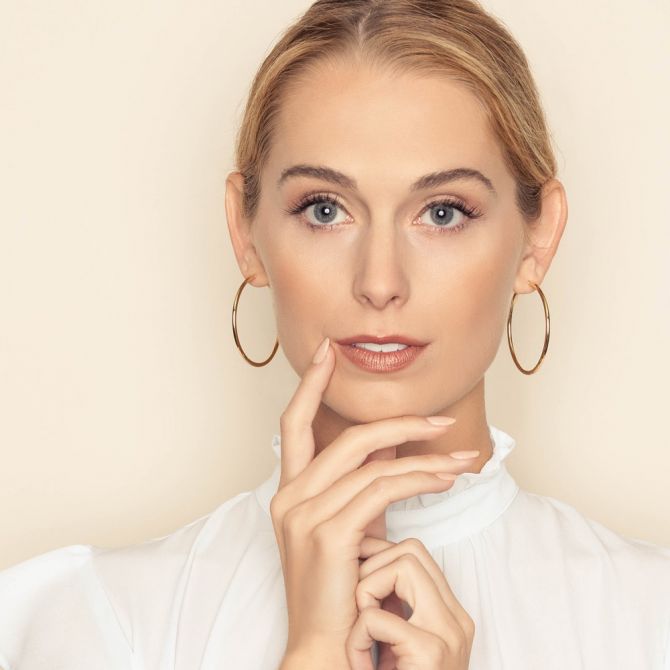 60mm Hoops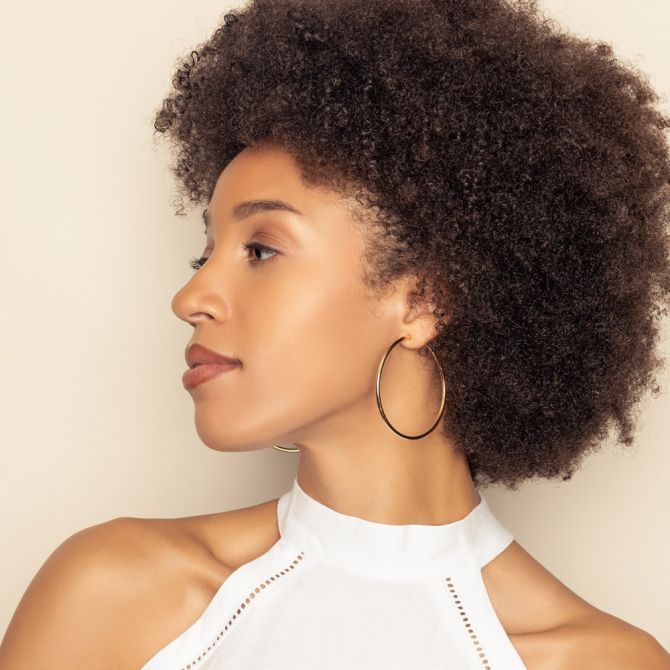 70mm Hoops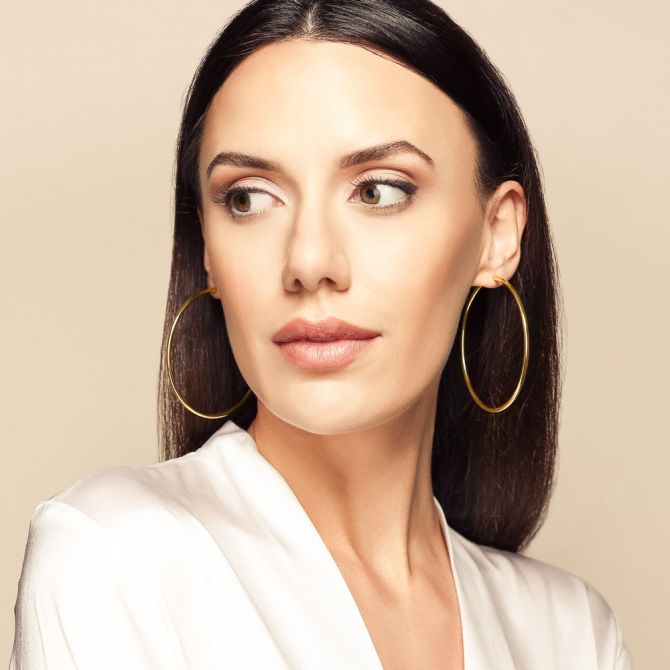 Hoop Earring Size Reference Chart
The diameter of hoop earrings is typically measured in millimeters, or mm. For ease, the size chart below includes millimeters converted to inches as well as comparably sized everyday objects for an additional reference point.
Millimeters
Approx. Inches
Comparable Objects
15mm

½

 inch
Dime
20mm
¾ inch
Penny
25mm
1 inch
Quarter
30mm
1 ¼ inches
Half Dollar
40mm
1 ½ inches
Ping Pong Ball
50mm
2 inches
Golf Ball
60mm
2 ⅓ inches
Billiard (Pool) Ball
70mm
2 ¾ inches
Baseball
If you need help picking out the perfect anniversary band, one of our experts would be happy to assist you. Stop into our store or text or call 402.391.0400 during store hours to speak with one of our friendly and knowledgeable sales associates.