From trendy earring styles to everyday jewelry staples, like classic diamond studs, no look is complete without the perfect pair of earrings. Whether you prefer hoops, dangles or studs, there's a wide array of earring types to suit your style and help you look put together, no matter what you're wearing. Read on to learn more about the most popular earring trends for 2021. 
Tube Hoop Earrings
Hoop earrings aren't new to the trend scene, but this year chunkier tube-style hoops are the "it" earring of 2021. A favorite among celebrities like Jennifer Lopez, tube hoops are perfect for dressing up an everyday outfit or wearing out for a night on the town. Don't be deceived by their heavy appearance — most tube hoop earrings are light as a feather, which means they are comfortable as well as stylish.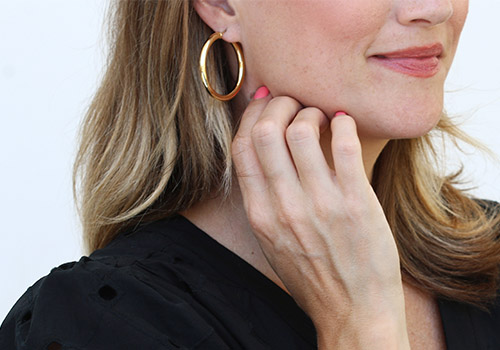 Modern Pearl Earrings
Who doesn't appreciate the timeless beauty and elegance of pearls? We are especially fond of the modern updates being incorporated into pearl earring designs. From unique shapes and colors to interesting accents and metalwork, modern pearl earrings are a trend that should be embraced all year long.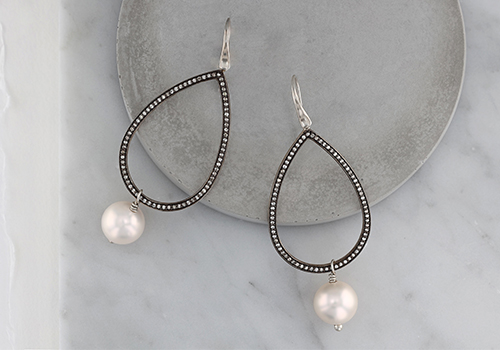 Colorful Statement Earrings
Give your spring or summer ensemble a shot of life with a pop of color on your ears. Pinks, blues, greens and more will be a welcome sight as the weather turns warmer.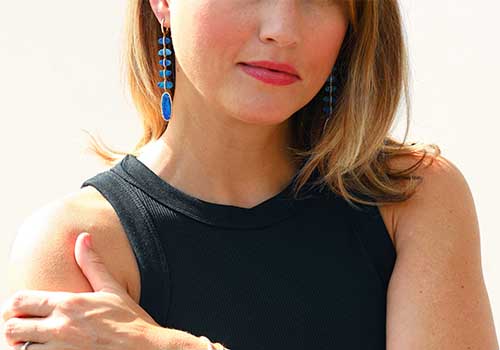 Sculptural Earrings
The popularity of metal jewelry with sculptural silhouettes is expected to soar in 2021. Earrings featuring geometric shapes are unique and sophisticated and are sure to be an outfit-maker, if not a conversation starter!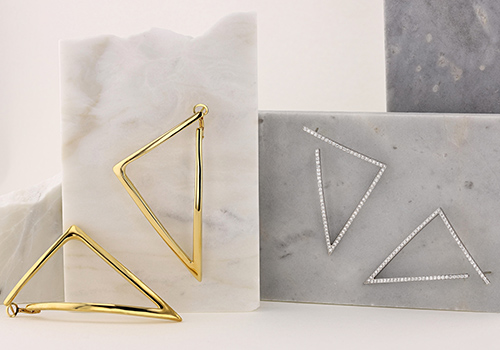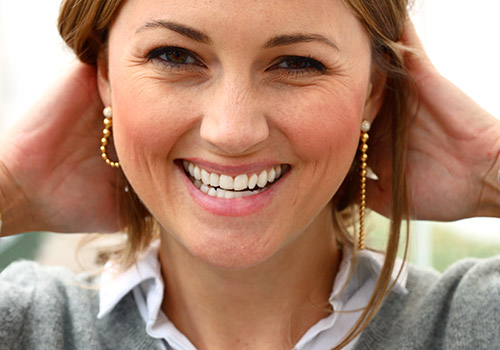 Celestial Earrings
Many people find themselves drawn to celestial jewelry, whether for its whimsical, playful charm or its seeming connection to the universe and the great beyond. Moons and stars are among the most popular symbols in celestial jewelry designs and transition seamlessly from season to season.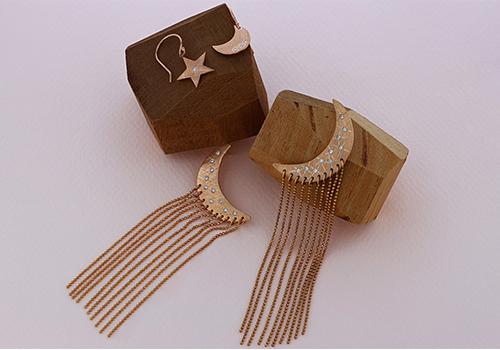 Double Hoops
We love the youthful vibe of a well-appointed stacked ear, and we especially love the look of stacked hoops. Try mixing textures to maintain a cohesive look that's still visually interesting and fresh.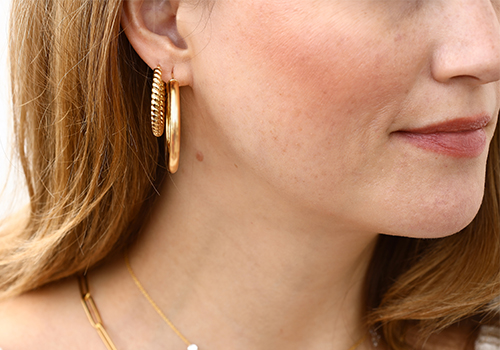 Chain Link Earrings
We saw the chain link jewelry trend really take off in 2020, but this year it has moved beyond just necklaces and bracelets into earrings. More and more jewelry designers are introducing chain link earrings into their collections for their edgy yet elegant appeal.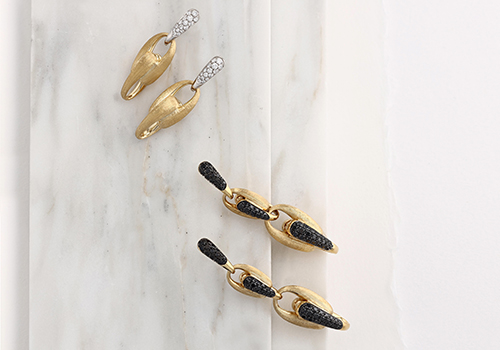 Shoulder Duster Earrings
Oversized, shoulder-length earrings were a common thread seen throughout the 2021 fashion shows. A fine example of more being more — maximalism and movement are essential with these statement earrings.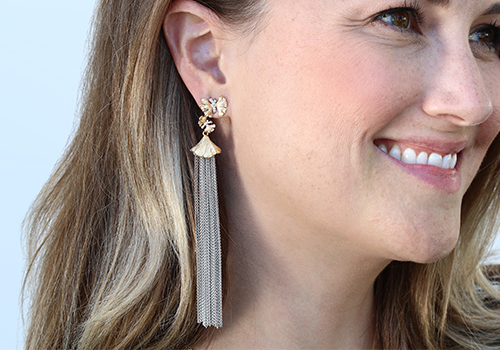 Dramatic Diamond Earrings
This year bring the drama with a pair of over-the-top diamond earrings. From diamond chandelier styles to delicate diamond drops, impressive diamond earrings are providing the sparkle we need in 2021.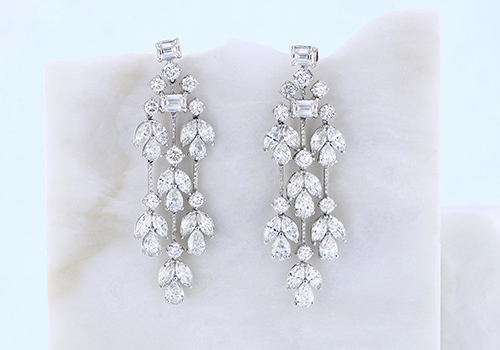 If you need help picking out the perfect pair of earrings for yourself or someone else, one of our jewelry experts would be happy to assist you. Call 1.800.642.4438 during store hours to speak with one of our friendly and knowledgeable sales associates.