Borsheims heritage of service extends beyond just jewelry cleaning and customer satisfaction. Service to us includes making our community and industry a better place. Borsheims is always looking for ways to give back to the community, both locally and now internationally, and we were excited about the opportunity to use our Kalahari Dream Diamond partnership with Leo Schachter to do even more good. After a year of collective effort from the Borsheims family and the generosity of our customers, we were able to hit our water construction sales goal and construct a water system that now provides water to 4,000 people in the villages of Malwelwe and Ngware, Botswana.
Our diamond buyer was able to travel to Botswana and witness the water dedication ceremony as well as visit the orphanage and diamond polishing facilities Kalahari Dream Diamonds help support. She kept a journal of her time there and what an amazing experience it was – read on to learn more!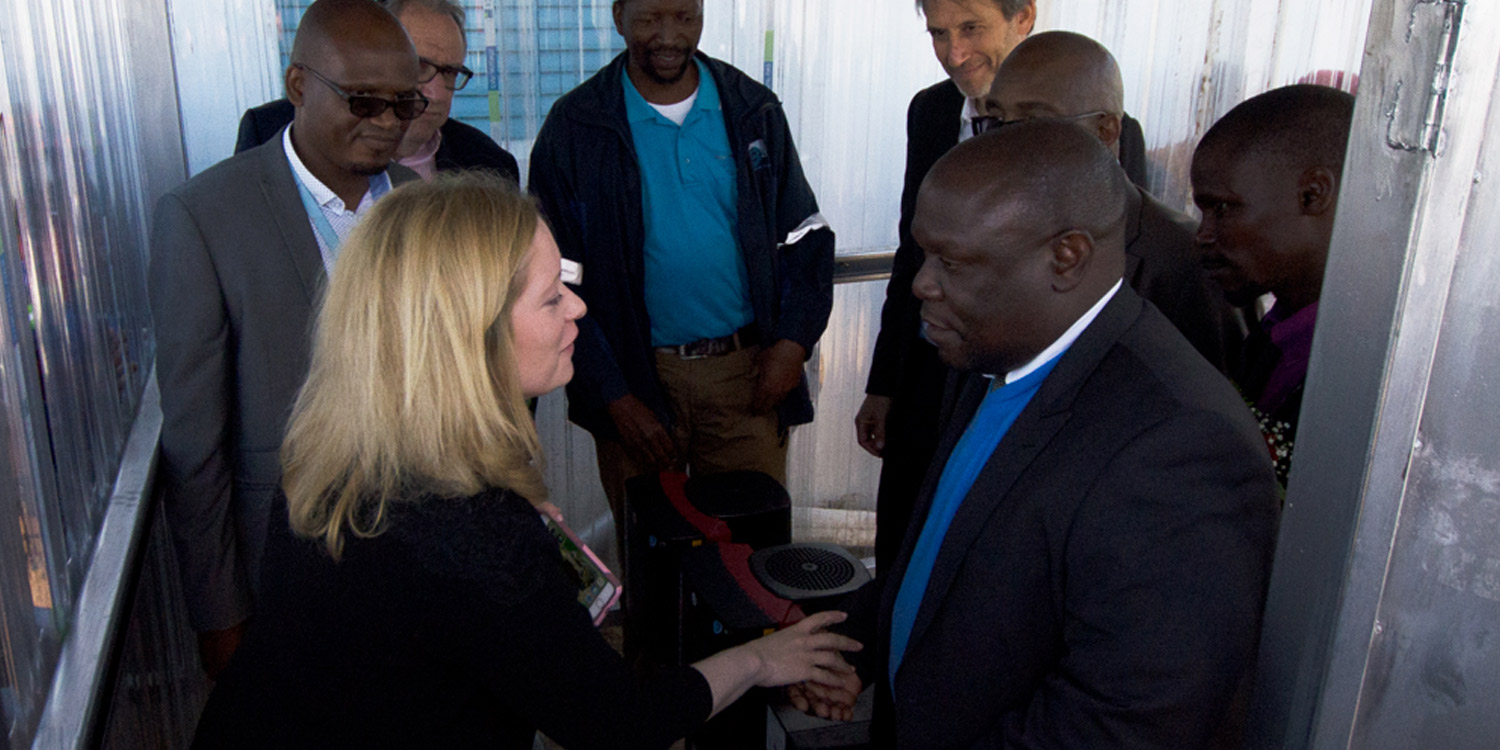 In 2016, I toured a village in South Africa that didn't have consistent access to clean water and I learned about the difficulties this causes in daily life. During the tour, I saw a man with a sling shot trying to kill a Grey go-away-bird. A Grey go-away-bird is a common bird in southern Africa that has a call that sounds like it is saying "Go Away. Go Away." Many Africans feel that Grey go-way birds are the protectors of other animals in the African bush. When the birds sense the presence of a predator, they screech, "Go Away" and other wildlife know that danger is near.
As an avid bird watcher and lover, at first I was upset and didn't want the man to kill the bird. However, I looked around and quickly realized that this man was living in a village without water and he was just trying to provide a meal for his family.
This village tour was eye-opening and inspirational for me and in that moment, I dreamed to find a way to make a difference. Through sales of the Kalahari Dream Diamond, we created a sales goal to bring consistent access to clean water to two villages in Botswana. Borsheims, along with our Kalahari Dream Diamond partner, Leo Schachter selected the villages of Malwelwe and Ngware.
Life for villagers in the Malwelwe and Ngware was difficult due to the hot savannah climate that experiences very little rainfall. The two villages shared a borehole but access to water was limited and inconsistent.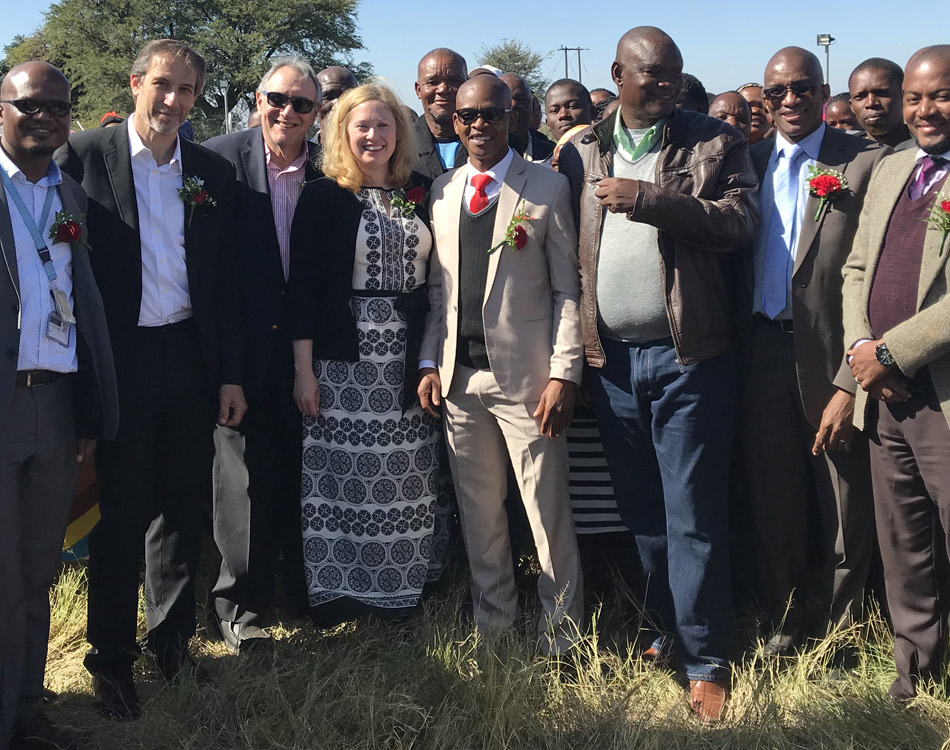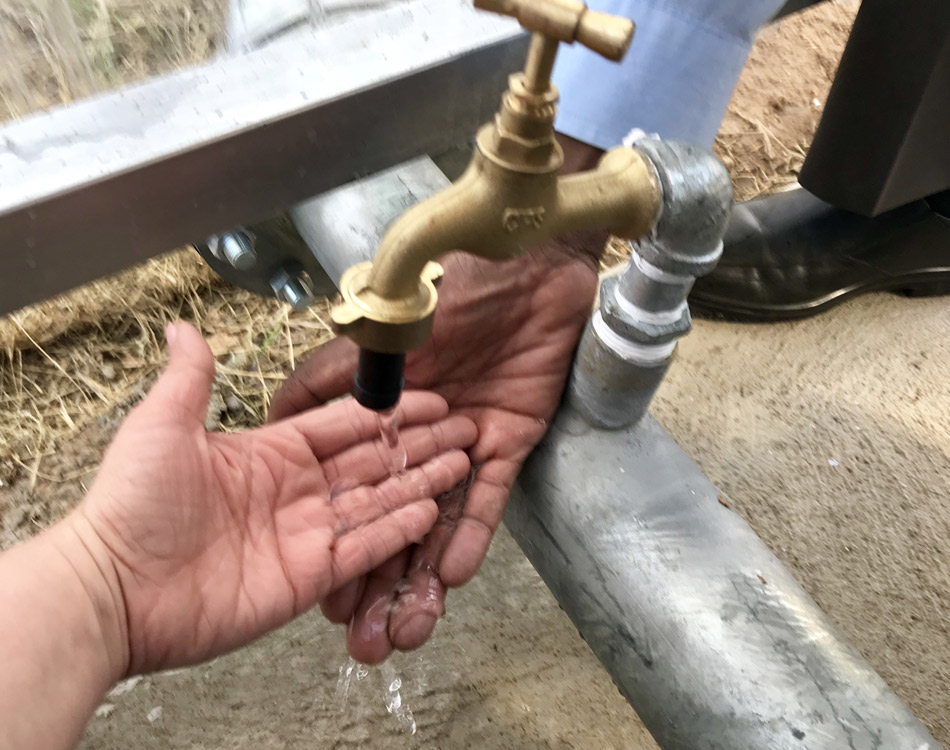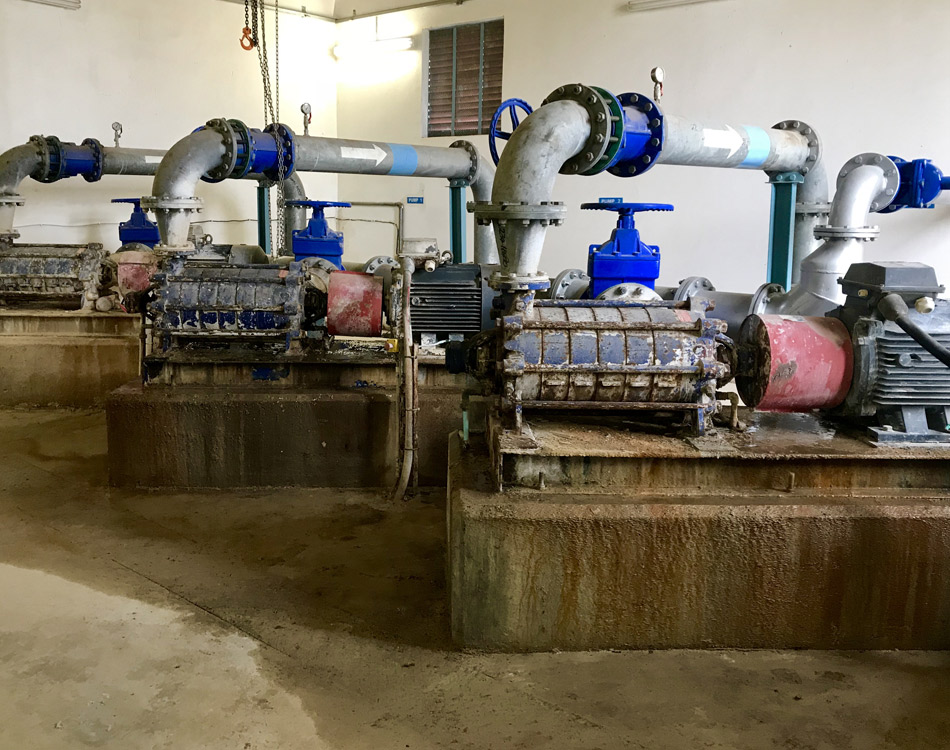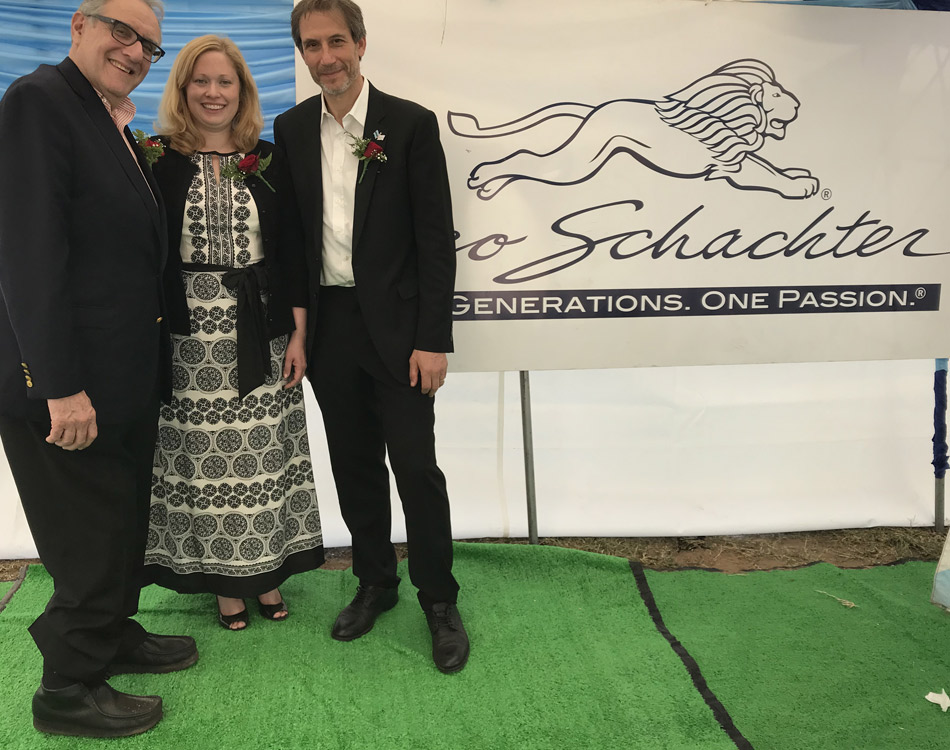 Through sales of the Kalahari Dream Diamond, we have been able to construct a direct, consistent and sustainable water delivery system to this drought-impacted region.
The Kalahari Dream Diamond was curated with the goal of giving back to the lands and communities of southern Africa. I am proud to say we have succeeded in this mission. Nearly 4000 people in the Malwelwe and Ngware villages have directly benefited from this water construction project.
It was an incredible feeling to stand in the village of Malwelwe during the water dedication ceremony. We held a ribbon-cutting ceremony and many Botswana dignitaries spoke about the importance of this occasion. When the ceremony was complete, I pressed the start button to the power booster station and water began to flow. It was such an amazing experience and I felt in my heart that this was just the beginning.
Now that we have completed our first water project, I immediately want to begin preparations for our second water construction project. While we have a great start, helping nearly 4,000 people in Botswana, my ultimate goal is to eventually bring consistent water to 20,000 people.
I'm delighted to say, as I was leaving the water dedication ceremony in Malwelwe, I looked up and saw a Grey go-away-bird in the tree watching above me. There couldn't have been a more perfect ending to a truly beautiful experience.