If you're looking for timeless luxury watches for men, we've got you covered from water-resistant watches to unmatched limited editions. But with so many options to choose from, how do you know which one is right for you? And just what exactly makes a luxury watch a luxury watch? We've collected all of the must-have details on eight luxury watch companies to help you decide on your perfect fit. 
While there is no definitive definition of what constitutes a luxury watch, the consensus we've come to is a combination of performance, quality and design. All of which are exemplified in these luxury watchmakers below.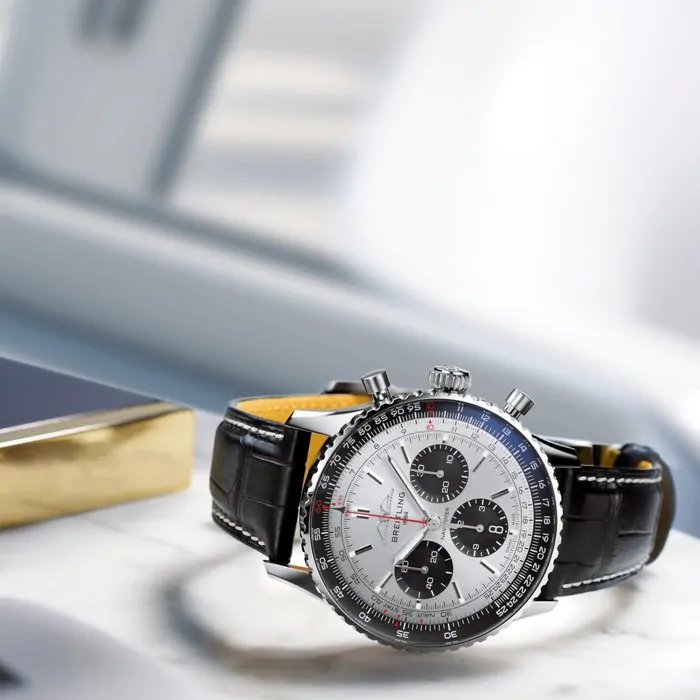 Breitling
Breitling is a Swiss luxury watchmaker based in Grenchen, Switzerland. Breitling watches are designed to withstand intensive use in the most trying conditions. Every Breitling watch is a COSC-certified chronometer, and only 3% of Swiss watch production are COSC certified. This guarantee draws interest, most notably, from divers and those in aviation. Common features found on Breitling include a highly readable face and strictly mechanical winding mechanism. Breitling also offers interchangeable straps made from leather, rubber or ECONYL fabric, a feature not often found among luxury watches.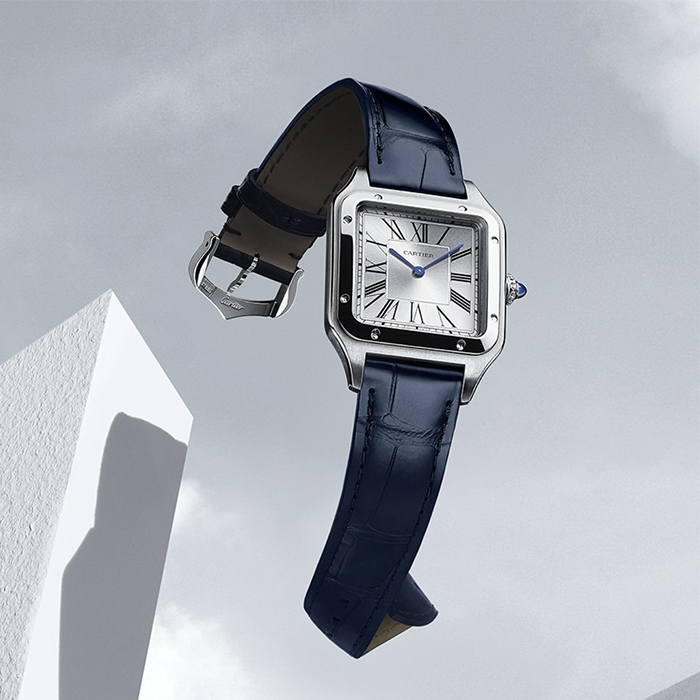 Cartier
Cartier got its start in Paris in 1847 and grew to become a French luxury goods brand known for designing and manufacturing high-end watches and jewelry. In 1904, the Santos was created for a pilot friend of Cartier and is still one of the brand's most popular models to date. In its earlier years, Cartier's designs were particularly adored by King Edward VII and were often referred to as "The jeweller of kings and the king of jewellers." Today, Cartier is one of the most recognizable names in the watch industry, known for its luxurious design and "shaped" comfort.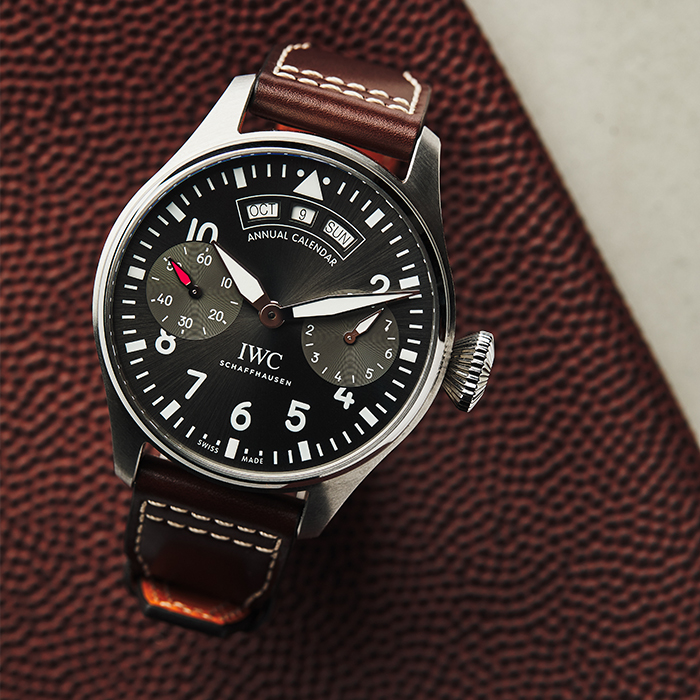 IWC Schaffhausen
In 1868 an American engineer and watchmaker, Florentine Ariosto Jones of Boston, founded the International Watch Company in an effort to combine Swiss craftsmanship and American technology. Along with F.A. Jones, the men created the only watch manufacturer in north-eastern Switzerland, in the town of Schaffhausen. These watches have become known for their combination of functionality and luxurious appeal. Some even say to impress a layman, wear a Rolex, but to impress a collector, wear an IWC Schaffhausen. These watches reflect the latest in timekeeping technology, most notable the Portugieser, so smart that it will provide the precise day, date and moon phase for the next 480 years and beyond.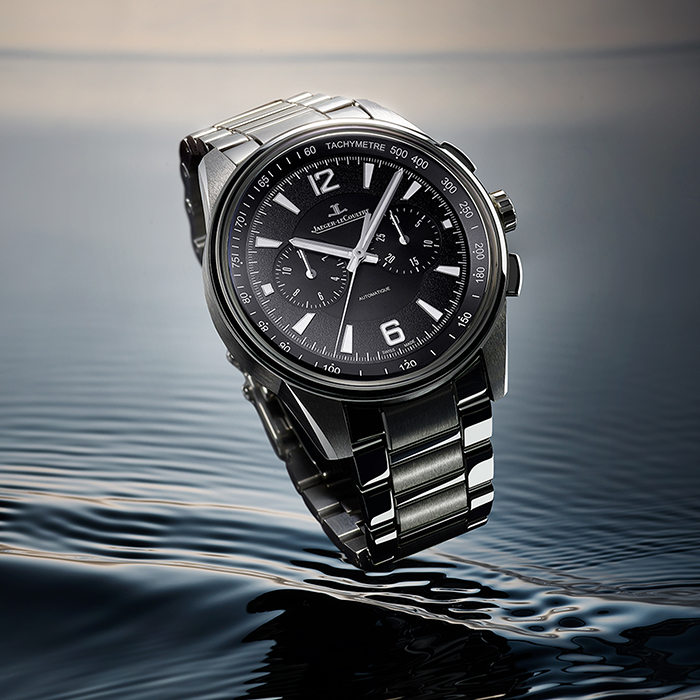 Jaeger-LeCoultre
Meticulous attention to detail, perfection and beautiful lines are just a few of the features that set this unique luxury watch brand apart. Antoine LeCoultre founded Jaeger-LeCoultre in 1883, which was the world's most precise measuring instrument at that time. These luxury timepieces were and continue to be built on a foundation of revolutionary in-house invention. This innovation includes 1,200 calibers in its time (most have only a handful), a keyless system to rewind watches, 400 patents, and the creation of the iconic Reverso, its most iconic timepiece even still today. JLC has unprecedented control over the quality and attention to detail of their watches as, unlike most manufacturers, they make their own cases, dials and hands in-house. It is this approach to watch-making that continues to set the Jaeger-LeCoultre apart.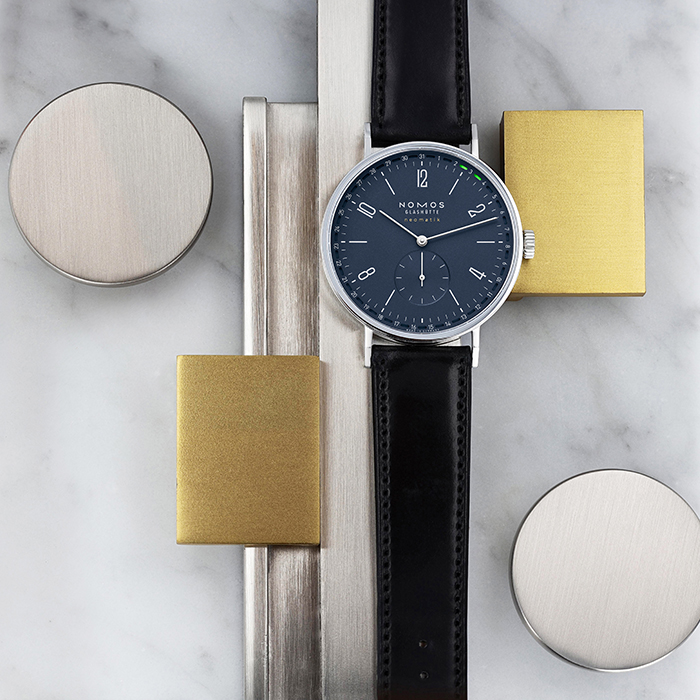 Nomos Glashutte
Unlike many of the other luxury watches featured here, Nomos Glashutte is based in Germany and didn't get its start until the late 1900s, after the fall of the Berlin wall. Known for its clean and modernist aesthetic, this luxury watch manufacturer aligns itself with handcrafted industrial production and design ideals with functionality. NOMOS currently offers 13 variations of manual winding and automatic mechanical watches. In 2018, Nomos Glashutte became the second non-Swiss brand to win the Grand Prix d'Horlogerie de Genève (GPHG), the Oscars of the watchmaking world with the Tangente Update model.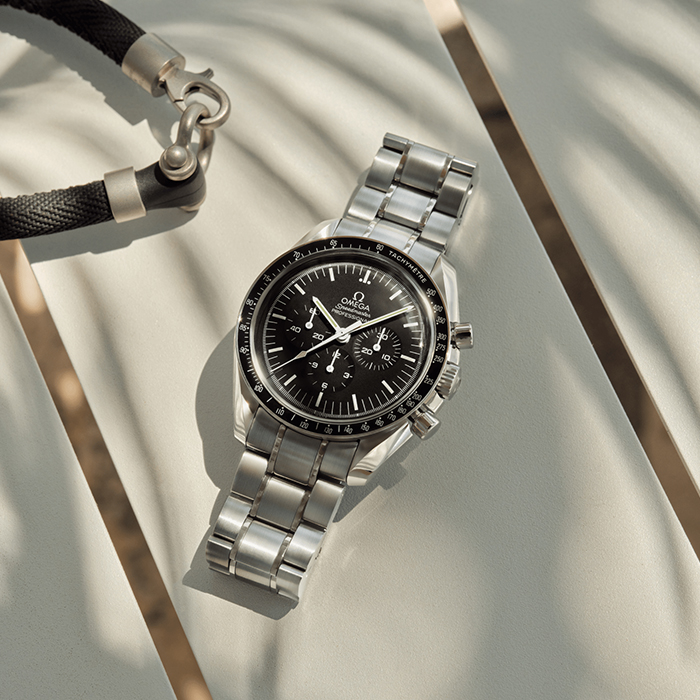 Omega
Perhaps most famously known as the Official Timekeeper of the Olympic Games, Omega watches also have a reputation for intricate detail, stunning design and quality workmanship. Established in 1848 in La Chaux de Fonds, Switzerland, as Louis Brandt & Fil, the brand changed its name in 1903 after creating the famous 19 caliber watch named Omega. A certain air of exclusivity for this luxury watch brand is maintained through an aggressive ad campaign promoting major sporting and movie events as well as notable celebrity endorsements. Omega watches can often be spotted on the wrists of Daniel Craig, Prince William, George Clooney, Tom Hanks and Nicole Kidman.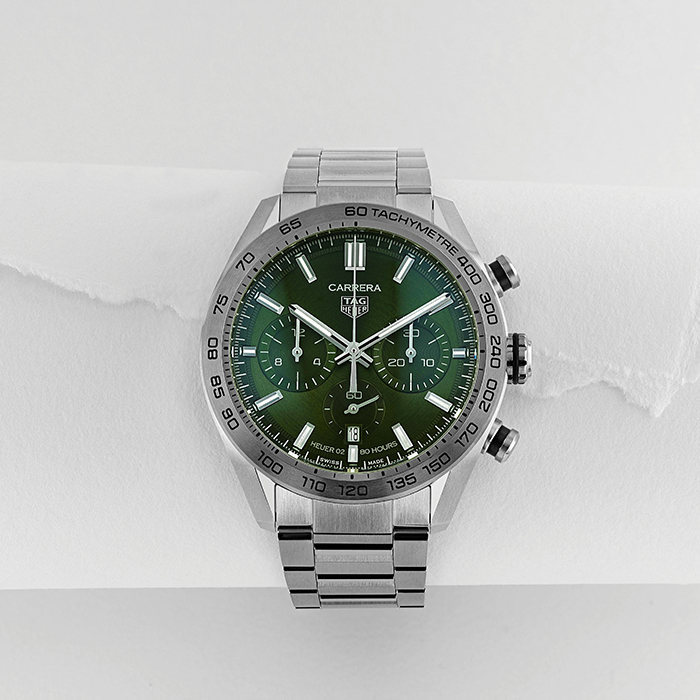 TAG Heuer
Founded in Switzerland in 1860 by Edouard Heuer and later acquired by French luxury goods company Techniques d'Avant Garde, TAG Heuer bears the name we've all come to recognize. As early as 1911 TAG Heuer began manufacturing timepieces for the dashboards of automobiles, aircrafts and boats in addition to timing devices for ski and racing events, including Formula One. In 1962 Heuer became the first watch in space when John Glen piloted the Mercury-Atlas 6. Some current lines include Formula One, Aquaracer, Carrera, Monaco and Autavia. Newer models include the Monaco V4 driven by belts, not gears; the Carrera Calibre 360, which is the first mechanical wrist chronograph to measure and display time to 1/100 of a second; and the Monaco 69, which allows wearers to flip between a digital chronograph and traditional mechanical movement.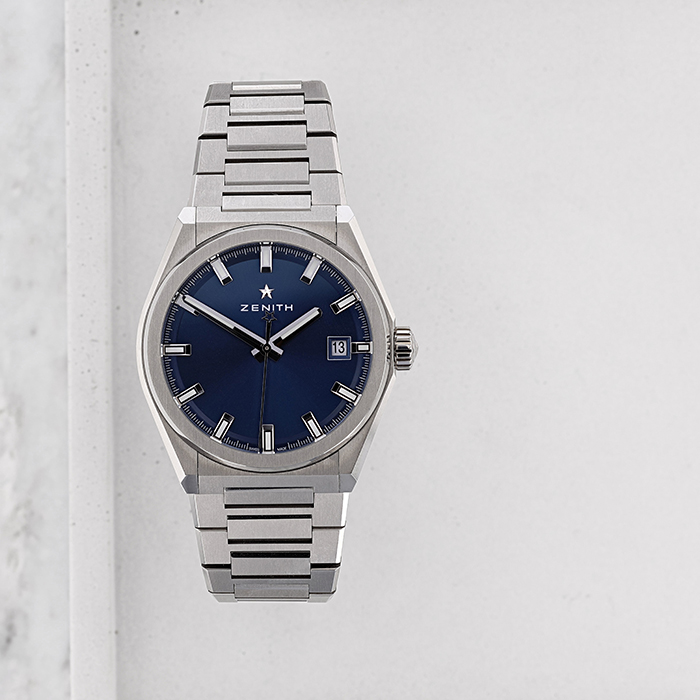 Zenith
Zenith is a Swiss luxury watchmaker which got its start in 1865 by Georges Favre-Jacot. It is one of the only Swiss watch manufacturers to still produce their movements in-house rather than outsourcing them like many luxury brands do today. Perhaps not as well-known as some other watch brands, Zenith is renowned among luxury watch collectors. In 1988 Rolex developed a self-winding Daytona based on a movement manufactured by Zenith. At the time, it was the only movement that met the high standards of the Rolex watchmakers. The Zenith El Primero gained popularity during this time as it was the model which housed the movement used to help build the Rolex Daytona. Zenith is also known to withstand even the harshest of elements. In 1970 the first El Primero was strapped to the landing gear of an airplane crossing the Atlantic Ocean between Paris and New York. Despite reaching temperatures of -62 degrees Celsius and an altitude of 10,000 feet, the watch remained unscathed and maintained its accuracy within a second.
Whether you're looking for Swiss-made, a long, rich history or a luxury watch that can withstand the elements, these eight luxury watch brands certainly have you covered when it comes to performance, quality and design.
If you need help picking out the perfect watch for yourself or someone else, one of our watch experts would be happy to assist you. Stop into our store or text or call 402.391.0400 during store hours to speak with one of our friendly and knowledgeable sales associates.