Some of our favorite jewelry trends for this year come in the form of necklaces. One of the most significant overall trends we are continuing to see this year is necklace layering. Chain necklaces are another enduring trend that shows no sign of slowing, with more chain styles gaining popularity, from chunkier chains to thinner, flat chains. The most popular necklace styles for 2023 are suitable for any season and will seamlessly transition from spring through winter. 
1.) Diamond Collars and Chokers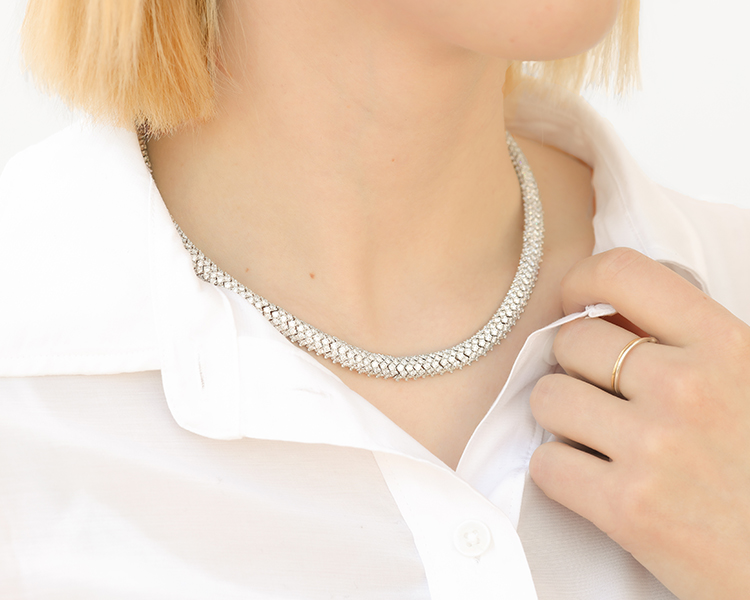 Eveningwear was all over the spring runways, signaling a return to formal parties and events in 2023. Diamond collars and chokers offer easy elegance and unexpected versatility, effortlessly transitioning from dressy to casual with a surprising air of everyday wearability. While a dazzling diamond necklace is an obvious complement to a formal gown, it can look equally stunning when paired with a crisp white shirt and denim jeans.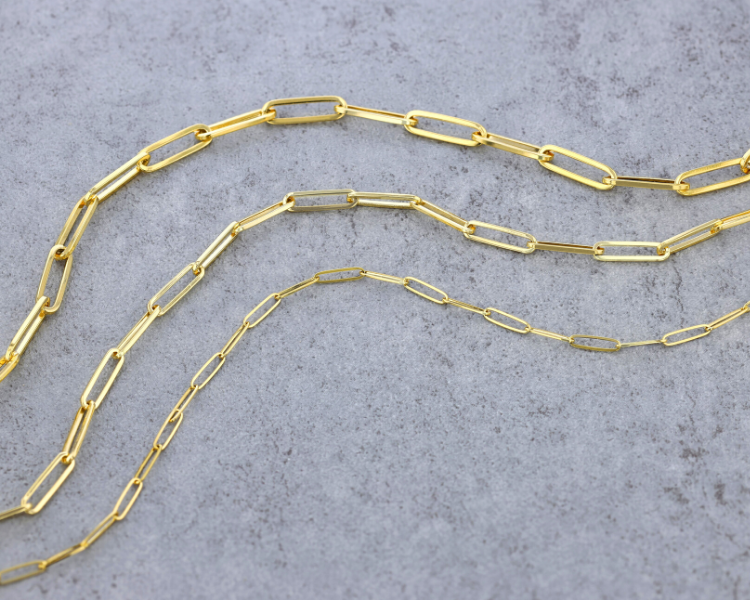 Chain necklaces continue to be the "it" accessory for 2023. Both paperclip chains and their chunkier counterparts offer endless versatility and wearability as they are ideal for layering with other necklaces or wearing alone.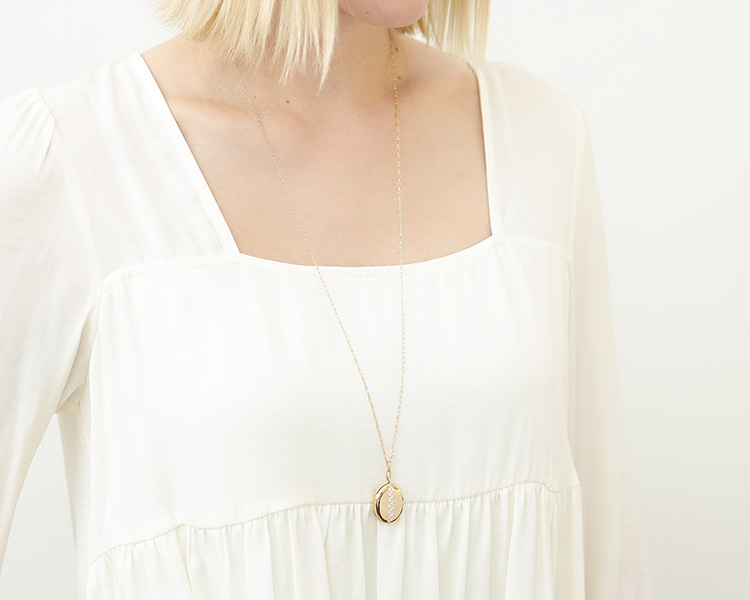 Locket necklaces have been around for centuries, and we love the sentimental nature of wearing photos of the ones you love close to your heart. Designer Monica Rich Kosann creates a wide array of exquisite lockets with modern flair yet timeless appeal.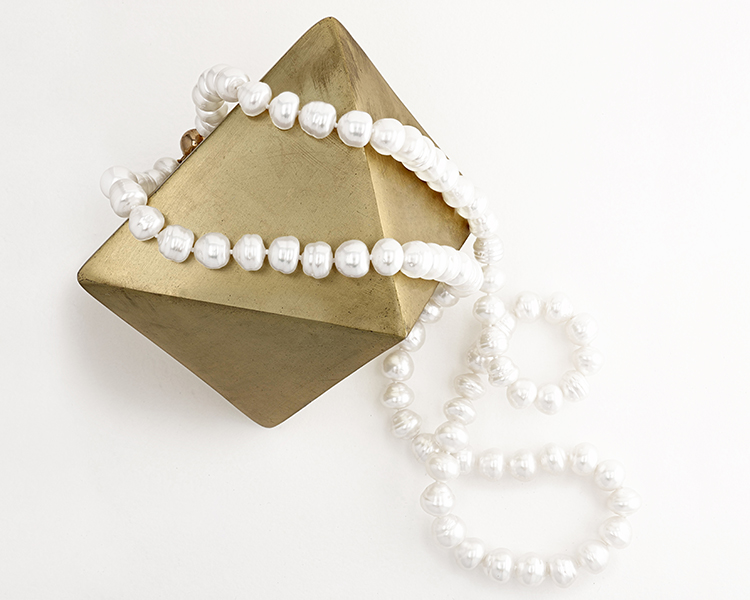 The pearl trend is going strong into 2023. From classic to modern, jewelry designers are continuing to come up with new and different ways to incorporate pearls into their jewelry designs. Look for pearl necklaces that feature pearls with unique shapes and colors, as well as shiny metal accents.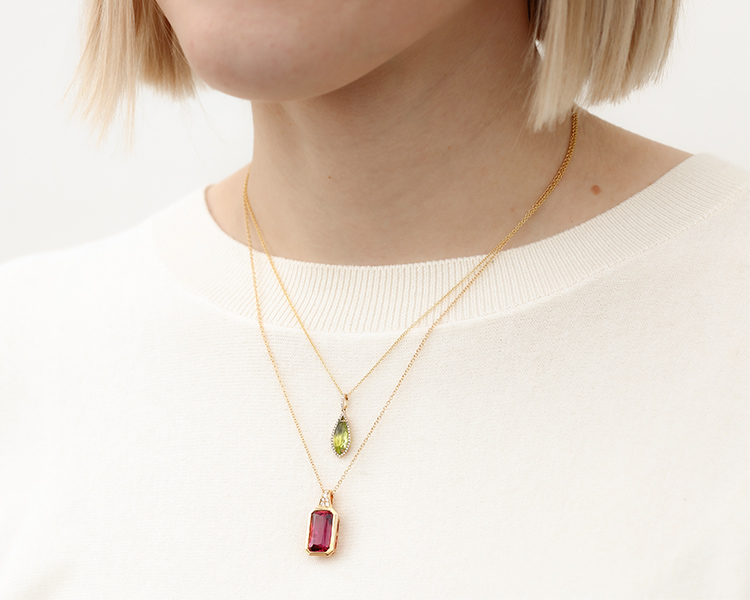 This year's runways were bursting with colorful jewelry from bold beads to vivid gemstones to eye-catching enamel. Sporting vibrant accessories, like a colored gemstone necklace, is a great way to introduce fun pops of color as well as texture into your wardrobe.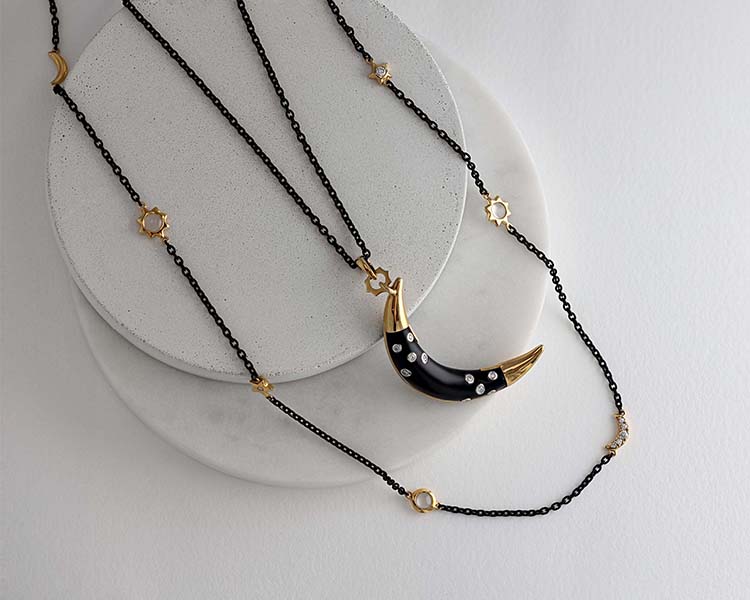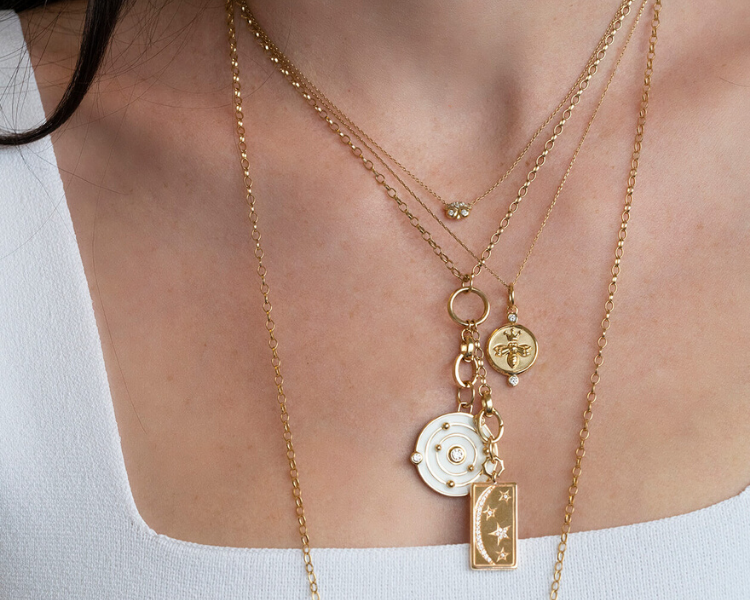 Charm necklaces are back and more stylish than ever. Sentimental jewelry is always in style, and charms are the perfect way to express yourself. Tell your own story with unique tokens and gemstones that symbolize your passions and hobbies.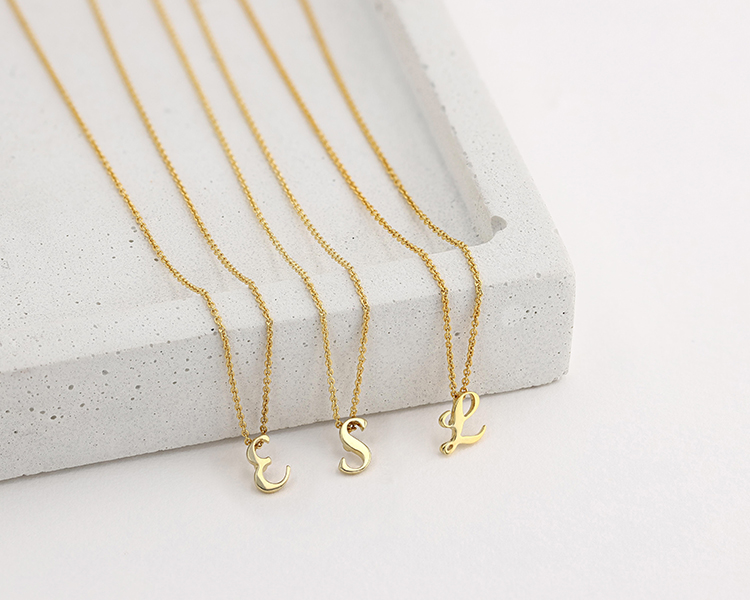 Personalization is still on trend for 2023. While initial necklaces remain wildly popular with Instagram influencers and celebrities, the personalization trend is expanding. Birthstones and astrological signs are other ways to embrace personalized jewelry.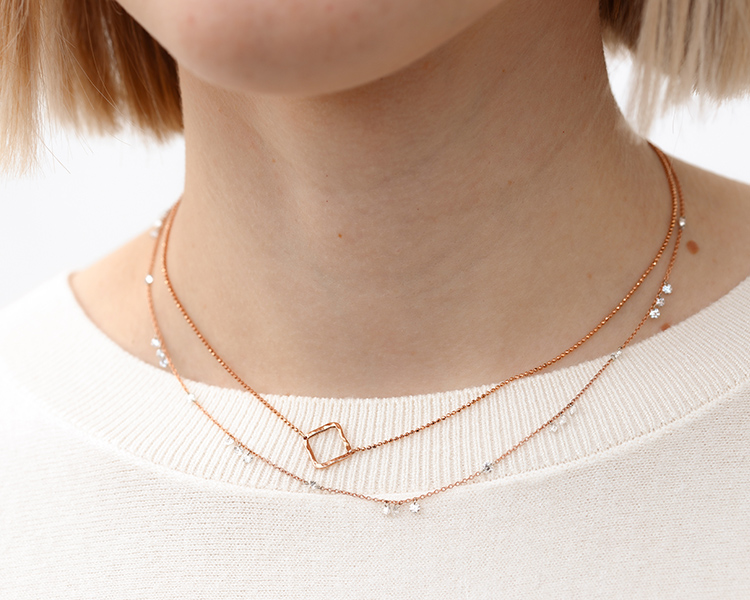 The opposite of oversized and ornate, these delicate necklaces look best layered. There's something wonderfully effortless and lived-in yet stylish about a dainty layered necklace look.
10.) Flat Yellow Gold Chains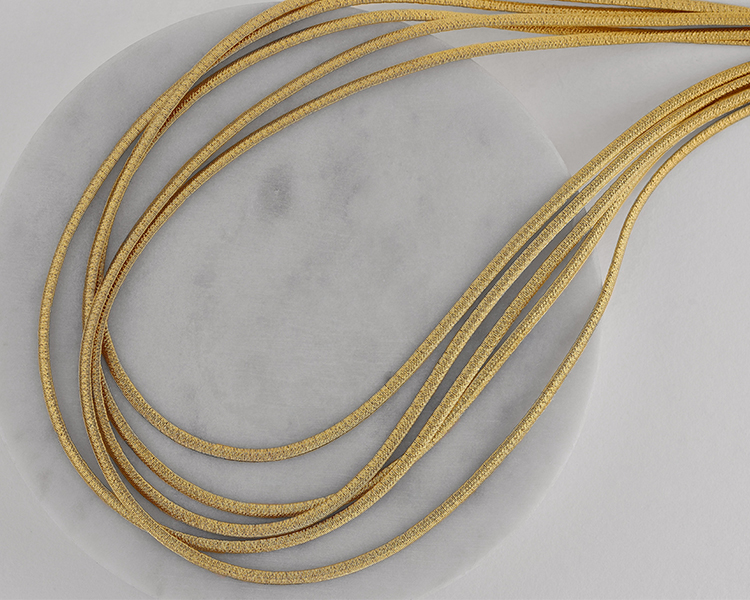 A close relative of the ever-popular paperclip chain, a flat gold chain is the quintessential everyday piece. These lightweight, flexible chains are as comfortable to wear as they are stylish. These minimalist chains also drape beautifully across the collarbone and provide an outfit with high shine and wonderful texture.
If you need help picking out the perfect necklace for yourself or someone else, one of our jewelry experts would be happy to assist you. Stop into our store or text or call 402.391.0400 during store hours to speak with one of our friendly and knowledgeable sales associates.